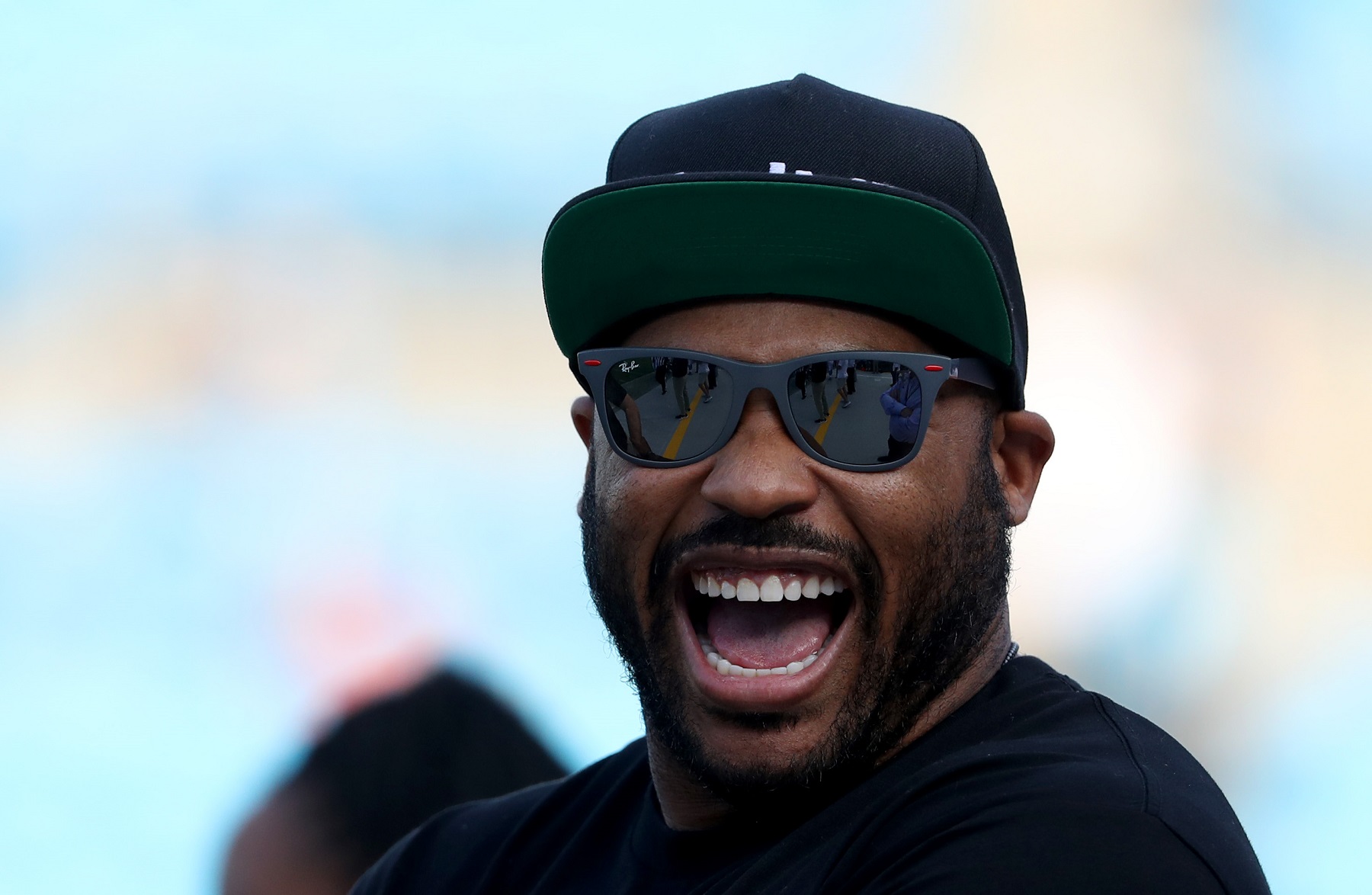 Panthers Legend and NFL Network Analyst Steve Smith Says Taco Bell Saved His Life
Former Carolina Panthers wide receiver Steve Smith says that working at Taco Bell while in college saved his life.
We've all had that friend who brought us lunch from the fast-food restaurant during a long, hot day and we thanked them for being a life-saver, right? Well, 1,000-catch NFL receiver Steve Smith can go one better. The retired Carolina Panthers great says working at Taco Bell literally saved his life.
Steve Smith was a smooth and steady NFL receiver
It's hard to imagine Steve Smith fearing anything after watching him play wide receiver for two years as the deep threat at Utah and then 16 seasons in the NFL.
The Carolina Panthers selected Smith in the third round of the 2001 NFL draft. A year later, he would begin a run of 10 seasons in 11 years as the team's leading receiver. By the time he completed his 13 seasons with the franchise, Smith has rolled up 846 receptions for 12,197 yards and 67 touchdowns. He capped his career with three seasons with the Baltimore Ravens.
Smith finished his career with 1,031 catches and 81 touchdowns. He was still 12th on the NFL list for career receptions and seventh in yardage (14,731) by a receiver entering the 2020 season. Smith earned first-team All-Pro recognition three times and made five trips to the Pro Bowl.
Following his retirement after the 2016 season, Smith joined the NFL Network as a studio analyst.
He was a working man from an early age
Steve Smith grew up in Los Angeles, where he was a scholastic star in football and track and field. His specialties were the hurdles and horizontal jumps. Before landing at Utah, Smith attended Santa Monica College. One of his teammates there was Chad Johnson, another future NFL star receiver.
Smith was a multi-tasker beginning with his junior year in high school and extending through his time at Santa Monica College. Besides taking classes and playing sports, he worked at a Taco Bell restaurant. That instilled additional self-discipline and prepared Smith to go off on his own to Utah on scholarship.
The Taco Bell job saved Steve Smith's life one day
Working at the fast-food restaurant did more for Steve Smith that just reinforce the value of hard work and put spending money in his pocket. Smith says that his job at Taco Bell ended up saving his life one day.
Smith appeared on the 10 Questions With Kyle Brandt podcast on Sept. 23 and discussed a variety of topics, including New England Patriots quarterback Cam Newton, his former teammate with the Carolina Panthers. He also recounted the story about that lucky day at Taco Bell.
Smith was attending classes and playing football at Santa Monica College. One day, Smith got into a scrap with a teammate during practice and pummeled the guy pretty badly. If Smith thought that was the end of it, his teammate certainly didn't the following day.
"Old boy that I got in a fight with, he was waiting in my locker area with a pistol. He was in the locker room and he was waiting basically to shoot me," Smith said, according to a transcript of the podcast from the New York Post.
However, Smith was nowhere to be found. The practice that morning was a walk-through for that night's game. Smith had permission to miss it because he was scheduled to work at the restaurant.
"And if I would have come in, he would've shot me," he said. "But the fact of the matter is I didn't show up that day."
All stats courtesy of Pro Football Reference.