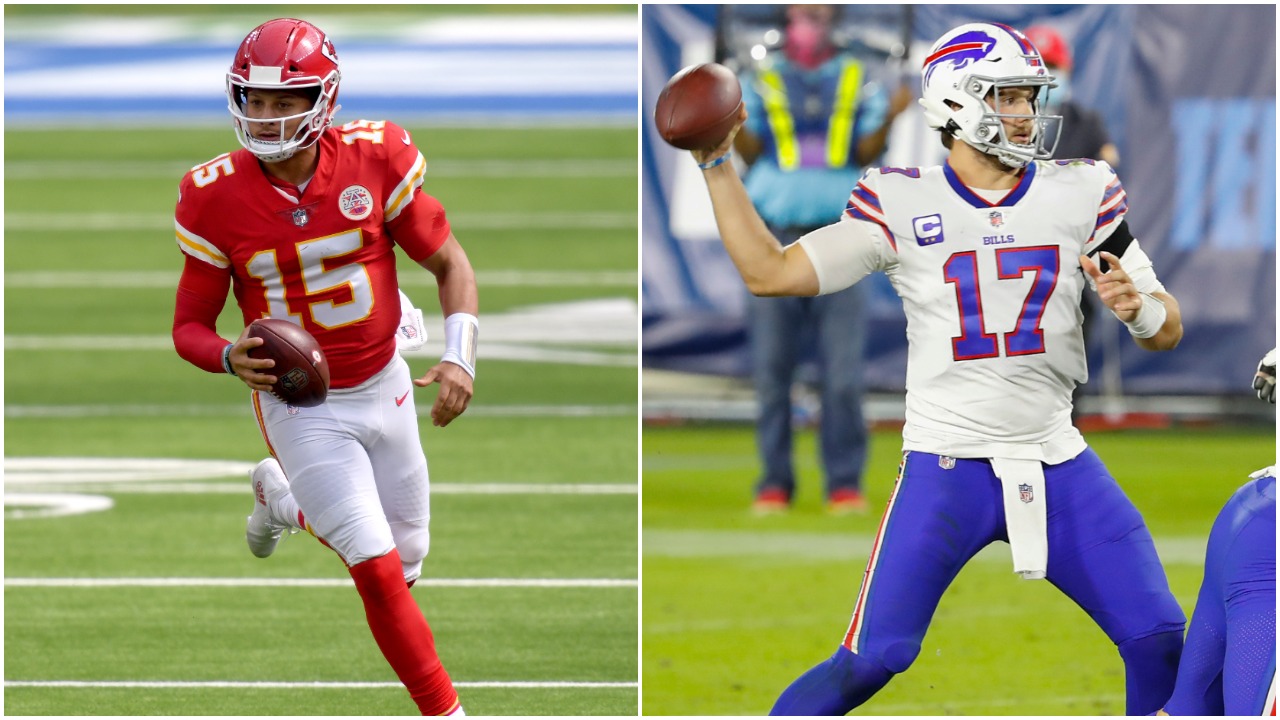 Patrick Mahomes Made a Strong Statement About Josh Allen Ahead of Their Monday Afternoon Matchup
Chiefs quarterback Patrick Mahomes made a strong statement about Bills QB Josh Allen ahead of their highly-anticipated matchup on Monday afternoon.
Patrick Mahomes has obviously established himself as one of the best young quarterbacks in the NFL. He was named NFL MVP in 2018, just his second season in the league, led the Kansas City Chiefs to their first Super Bowl win in 50 years in year three, and has his team off to a 4-1 start in 2020. Like Mahomes, Buffalo Bills signal-caller Josh Allen is also viewed by many as one of the league's elite young quarterbacks and has his team off to a 4-1 start as well. While he hasn't accomplished everything Mahomes has in his young career, Allen is quickly becoming the face of a Bills franchise that hasn't had a steady presence under center since Jim Kelly retired nearly a quarter of a century ago.
Patrick Mahomes truly believes that great things are coming for Josh Allen and made a strong statement about the former Wyoming QB ahead of their first matchup on Monday afternoon.
Let's not forget that the Buffalo Bills could have had Patrick Mahomes
Before we get to what Patrick Mahomes said about Josh Allen, it's important to remember that the two will always be linked to one another in a way. In the 2017 NFL draft, the Bills traded the No. 10 overall pick to the Chiefs, which Kansas City obviously used to draft Mahomes as they were certain he was their quarterback of the future, which clearly turned out to be true.
Naturally, when Patrick Mahomes became an instant superstar and won an MVP and a Super Bowl, it looked as if the Bills had made a colossal mistake in giving up the pick, even though one of the picks they received in the deal was used to draft cornerback Tre'Davious White, who tied for the league lead in interceptions in 2019 and was a First-Team All-Pro selection.
But the big narratives in the NFL always come back to the quarterback position, right? So when Josh Allen, whom the Bills took with the No. 7 overall pick in 2018, struggled at times over his first two seasons, the story continued to be that Buffalo could have had Mahomes. However, Allen has changed the story some as he's playing phenomenal football to open the 2020 season, which has plenty of Bills fans thinking that he could be the one to lead the franchise to its first-ever Super Bowl win.
But Buffalo fans aren't the only ones thinking that Josh Allen has a bright future ahead of him. Patrick Mahomes has those same thoughts.
Patrick Mahomes says he'll be facing Josh Allen in a lot of big games
Ahead of the Chiefs' Monday afternoon matchup with the Bills, Patrick Mahomes was naturally asked his thoughts on Josh Allen and paid him the ultimate compliment. He understands that the Bills are a team on the rise and that Allen is going to keep them competitive for a long time to come (h/t USA Today).
"(Allen is) a guy I know that I'll be facing a lot as our careers go on. It'll be a great challenge and great opportunity for me to go against that team and him at quarterback."

Patrick Mahomes on Josh Allen
What Mahomes seems to be saying is that he and the Chiefs will likely be seeing Allen and the Bills quite often as their respective careers move forward, whether in the postseason or in more regular-season matchups. Let's not forget that division winners play every year. So if Mahomes and Allen continue to play at this level, fans won't have to wait four years to see these two battle again in the regular season.
That's quite the prediction from Patrick Mahomes and quite the compliment for Josh Allen, who, in return, had nothing but kind things to say about the former MVP.
Josh Allen had nothing but great things to say in return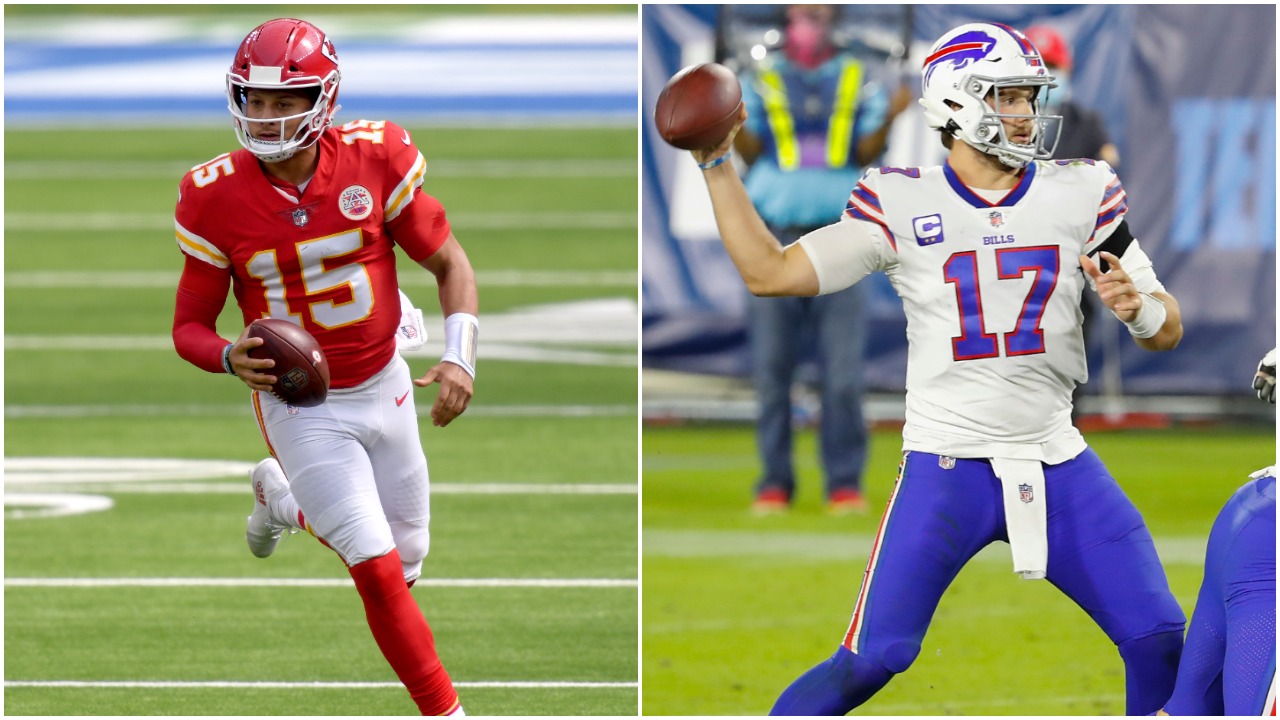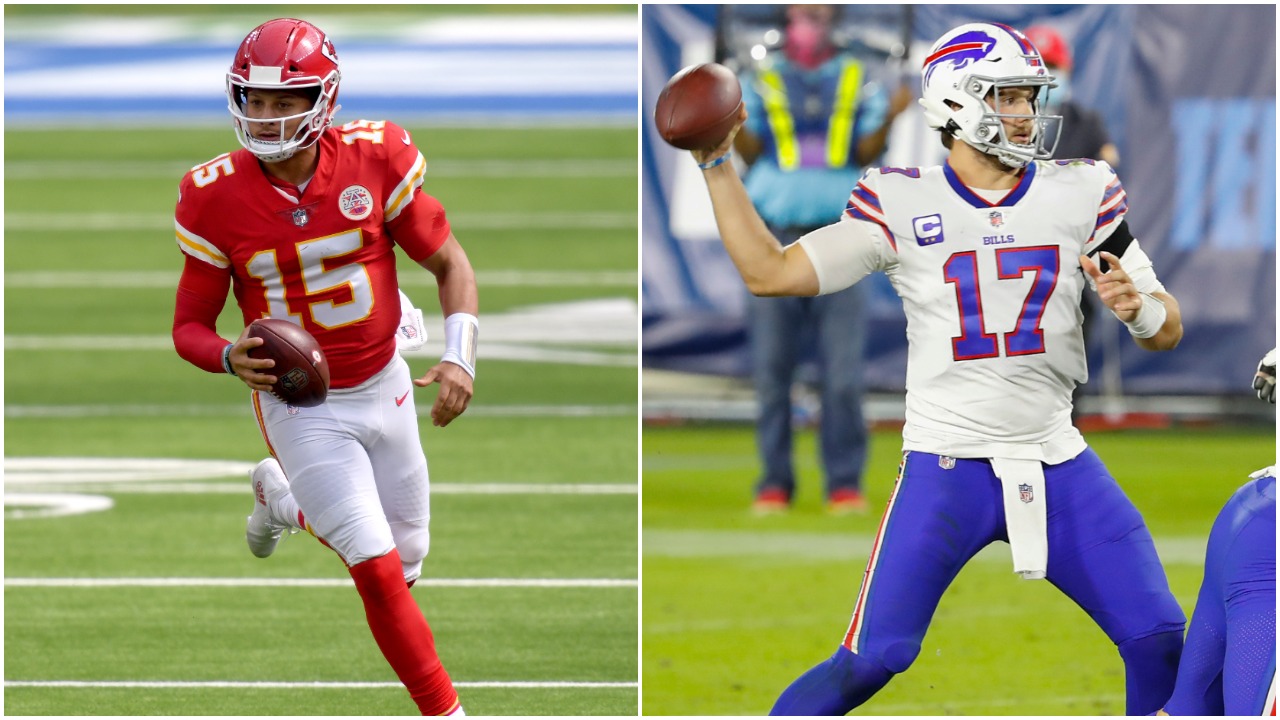 Just as Patrick Mahomes had nothing but great things to say about him leading into Monday's matchup, Josh Allen had plenty of kind words on Mahomes as well.
"It's going to be fun obviously, going against a competitor like Pat. One, on the field, the things that he does? It's second-to-none. The way he can throw off platform, his eye movement, and really his recognition of the game in this last year or two and he's only getting better. Off the field, I've met him once, but we've kind of messaged back and forth a couple of times. Everything I've heard and been told about him… he's just a grade-A dude… it's hard not to root for him."

Josh Allen on Patrick Mahomes
Patrick Mahomes and Josh Allen meet for the first time on Monday at 5:00 p.m. Eastern/4:00 Central on Fox.