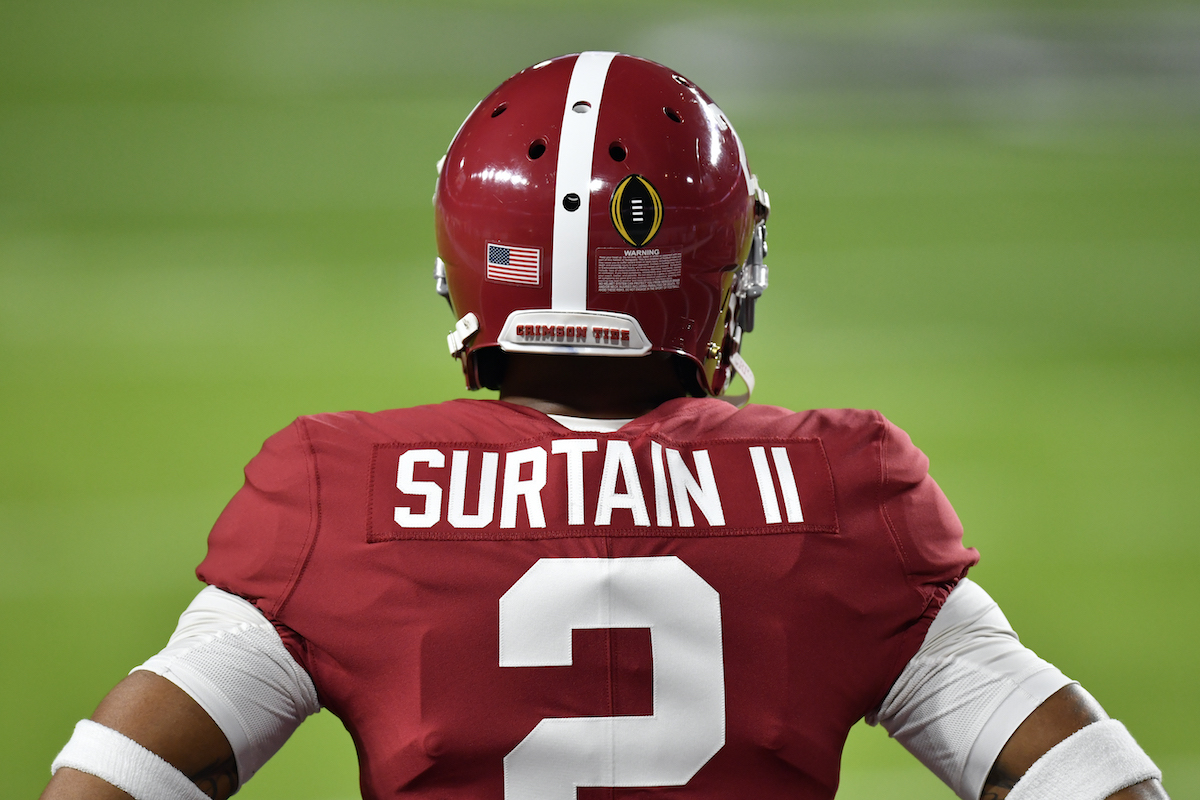 Patrick Surtain II's Dad Was a Good Player But His Son Will Surpass Him at the 2021 NFL Draft
We don't know if Patrick Surtain II's career will turn out better than his dad's but the 2021 NFL draft will give him family bragging rights.
The top cornerback in the 2021 NFL draft is Alabama's Patrick Surtain II. If his name sounds familiar, it may be because his father, Patrick Surtain Sr., was a pretty good NFL player in his own right.
The NFL draft is all about potential and we won't know for certain how the younger Surtain's career will compare to his father's career for several years. What we do know is that on draft night, Surtain II will surpass his father in one very special way.
Patrick Surtain II is a top prospect in the 2021 NFL draft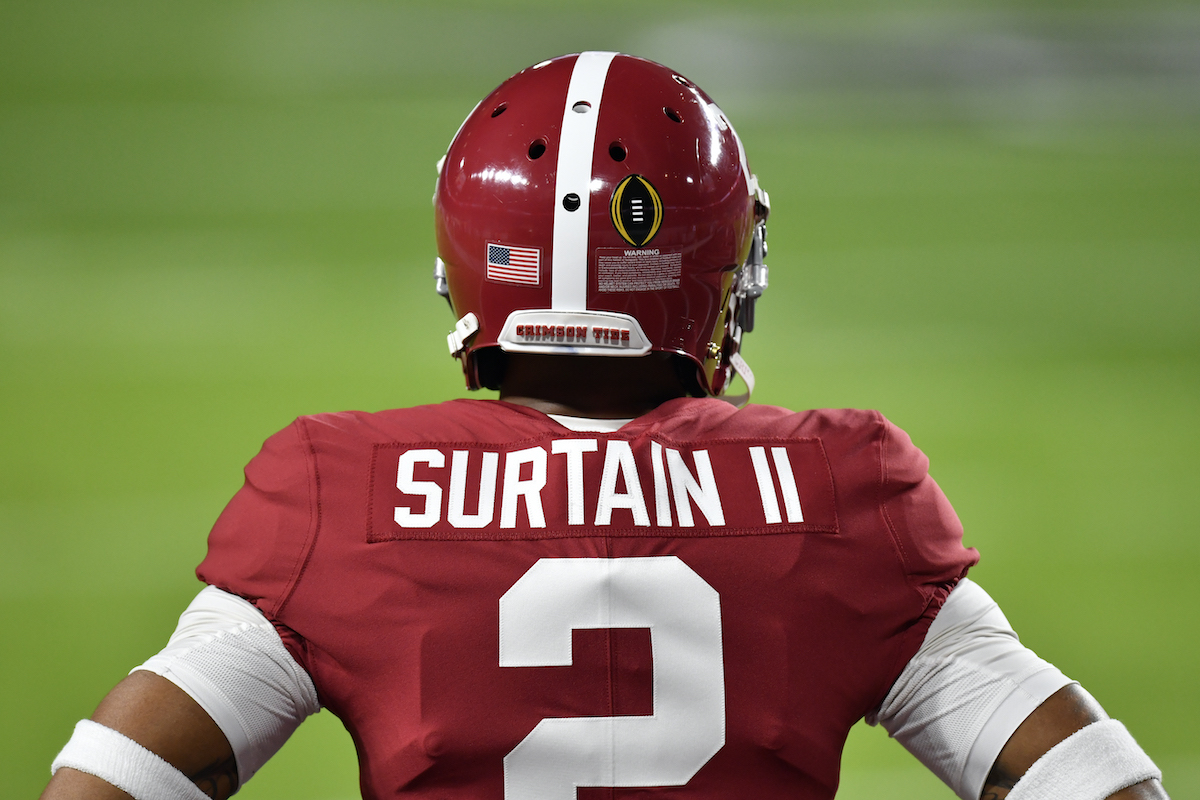 In the modern NFL, where passing games dominate, cornerbacks are becoming one of the most valuable positions on the defense. In the 2021 draft, no cornerback has more talent and potential than Patrick Surtain II.
Surtain II was a five-star prospect coming out of high school and had an incredible career playing for Nick Saban at the University of Alabama. He participated in all 40 games that the Crimson Tide played during his three years at the school and started in an impressive 38 in a row.
Before his senior year, Surtain II declared for the 2021 NFL draft but left behind a stellar college resume. In his three years, he racked up 116 tackles, 4 interceptions, and 4 forced fumbles. In his last season, he allowed his receiver 25 yards or less in 10 of the 13 games he played. Surtain II was also was named a Consensus All-American and SEC Defensive Player of the Year in 2020.
Leading up to the 2021 NFL draft, experts hailed Surtain II as a future NFL star. Lance Zierlin writes on NFL.com:
Lockdown, press-man cornerback with elite size, length and talent to match up with any brand of receiver from any place on the field. He was a five-star recruit coming in and he consistently competed for championships in high school and college… He's been well-schooled at home and at Alabama. He's wired like a future All-Pro cornerback.
In the same profile, Surtain II is compared to both current NFL star cornerback Jalen Ramsey and former All-Pro Nnamdi Asomugha.
Patrick Surtain Sr. was a very good NFL player
Surtain Sr. also won his conference's Defensive Player of the Year award in his last season at the University of Southern Mississippi. This led to him becoming a Miami Dolphin in the 1998 NFL draft. The elder Surtain played in Miami until 2004 when the team traded him to the Kansas City Chiefs during the 2005 offseason. He played four seasons in Kansas City before retiring in 2008.
Over the course of his decade-long NFL career, Surtain Sr. played in 163 games and produced 547 tackles, 37 interceptions, eight forced fumbles, and scored two touchdowns. He made the Pro Bowl in 2002, 2003, and 2004 and made first-team All-Pro in 2002. Overall, Surtain Sr. can celebrate a very good NFL career.
Patrick Surtain II will be picked a round earlier than his father
We don't know how Surtain II's NFL career will turn out. Will he be as good a player as his father? Those are some pretty big shoes to fill. Becoming an NFL All-Pro is very difficult, even for the most talented players. What we do know is that Surtain II will surpass his father in one specific area.
The Dolphins drafted Surtain Sr. with pick No. 44 in the second round of the 1998 NFL draft. His son is expected to go no later than No. 12 in the 2021 draft. This means more money and more years in Surtain II's first contract but it also means more expectations. It also gives the younger Surtain bragging rights in the family for now but, as a proud father, Surtain Sr. probably doesn't mind.
All stats courtesy of Pro Football Reference and Sports Reference