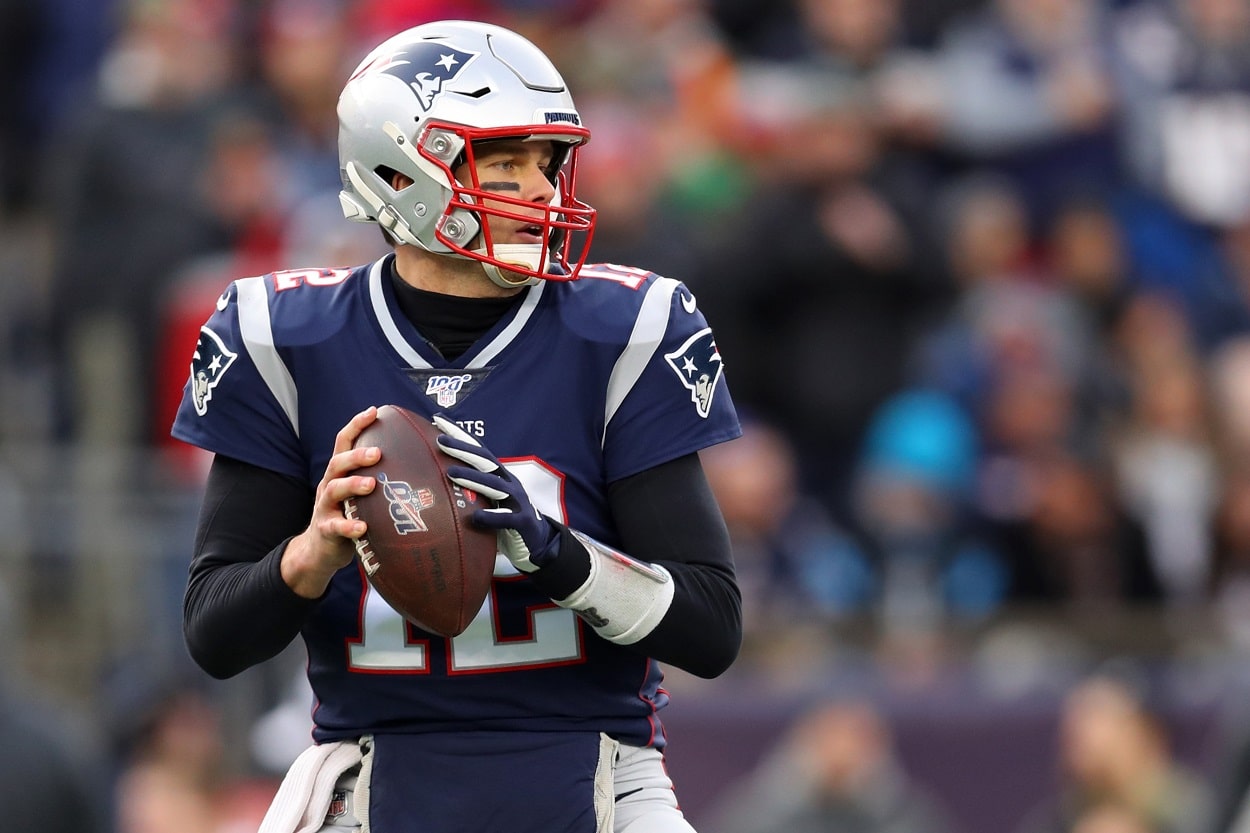 Patriots Fans Can Officially Blame Someone Else Other Than Bill Belichick for Tom Brady's Heartbreaking Exit
The Miami Dolphins have been heavily penalized for tampering with Tom Brady in 2019-2020.
Ever since Tom Brady left the cold weather (and winning pedigree) of Foxborough for sunny skies and better receiver talent down in Tampa, New England Patriots fans have witnessed the franchise go from competing for Super Bowls to missing the playoffs entirely.
And while Mac Jones managed to lead the team to a 10-7 record as a rookie, the legend he's trying to replace posted a career-high 5,316 passing yards at age 44. Of course, if Bill Belichick had simply signed the greatest quarterback of all time to a contract extension well before the 2019 season, perhaps the Patriots would still be considered kings of the AFC rather than just the second- or third-best team in their division. 
But as much blame as the greatest coach in NFL history may deserve for the fact Brady didn't get to start and finish his career in a New England uniform, he isn't the only guilty party. And while Robert Kraft also shoulders some responsibility for how things unfolded, so does one of the Patriots' biggest rivals. 
The NFL hammered the Miami Dolphins for tampering with Tom Brady in 2019-2020
In fact, based on an eye-opening press release from the league issued on Tuesday, fans should shift some of the blame for Brady's departure from Belichick to Stephen Ross.
Following a six-month investigation covering events from 2019-22, Roger Goodell notified the Miami Dolphins and their oft-criticized owner of the consequences of violating policies relating to the integrity of the game. The NFL commissioner has a history of imposing harsh penalties and maintained that reputation by laying the hammer down on Ross and the Dolphins. 
Not only will Miami forfeit its first-round pick in the 2023 draft, but it will also surrender its third-round selection in 2024. Meanwhile, Ross is suspended through October 17 and must pay a $1.5 million fine. In addition, Bruce Beal, Dolphins' Vice Chairman/Limited Partner, earned a $500,000 fine and cannot attend any NFL meeting for the remainder of the 2022 season. 
Ironically, a Patriots organization that's all-too-familiar with controversy ended up on the other side of the coin in the latest scandal to rock the league during the Goodell era. As it turns out, when it came to the 2019 Dolphins, Belichick needed to be concerned about more than just a Week 17 matchup at Gillette Stadium (a game the Patriots ultimately lost). 
He also needed to worry about Miami trying to sway his longtime starting quarterback to leave.
"The Dolphins had impermissible communications with quarterback Tom Brady in 2019-20, while he was under contract to the New England Patriots. Those communications began as early as August 2019 and continued throughout the 2019 season and post-season. These numerous and detailed discussions were conducted by Mr. Beal, who in turn kept Mr. Ross and other Dolphins executives informed of his discussions with Mr. Brady."

NFL statement regarding the Miami Dolphins and Tom Brady
Despite failing to convince TB12 to take his talents to South Beach, the Dolphins actually tampered again after the 2021 season while he remained under contract with the Buccaneers.
"Those discussions began no later than early December 2021 and focused on Mr. Brady becoming a limited partner in the Dolphins and possibly serving as a football executive, although at times they also included the possibility of his playing for the Dolphins. Both Messrs. Ross and Beal were active participants in these discussions," the release said.  
Miami's tampering violations resulted in a stiff penalty, including losing a valuable piece of draft capital. However, for Patriots fans, that doesn't necessarily make up for what happened three years ago. After all, with the truth exposed, how can anyone view Brady's exit the same? 
Bill Belichick can't be absolved of all blame for Brady's exit from New England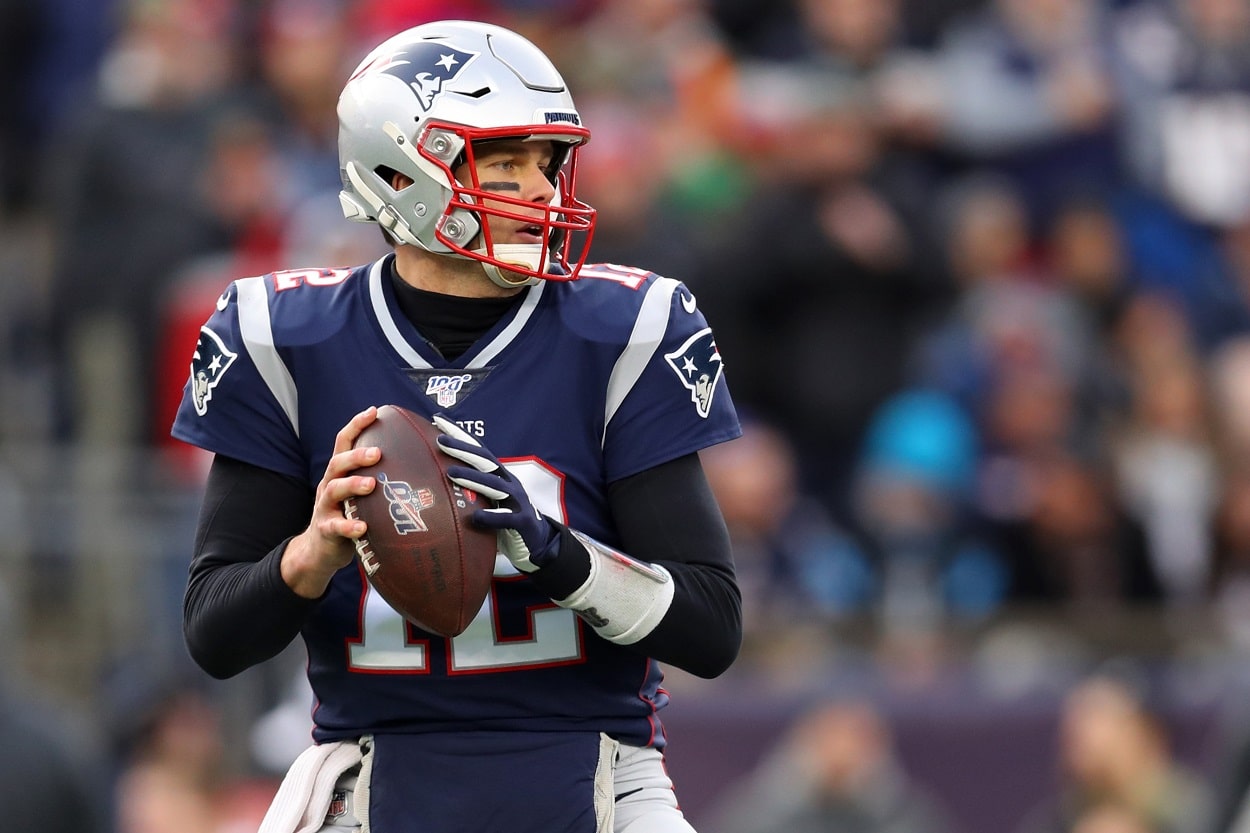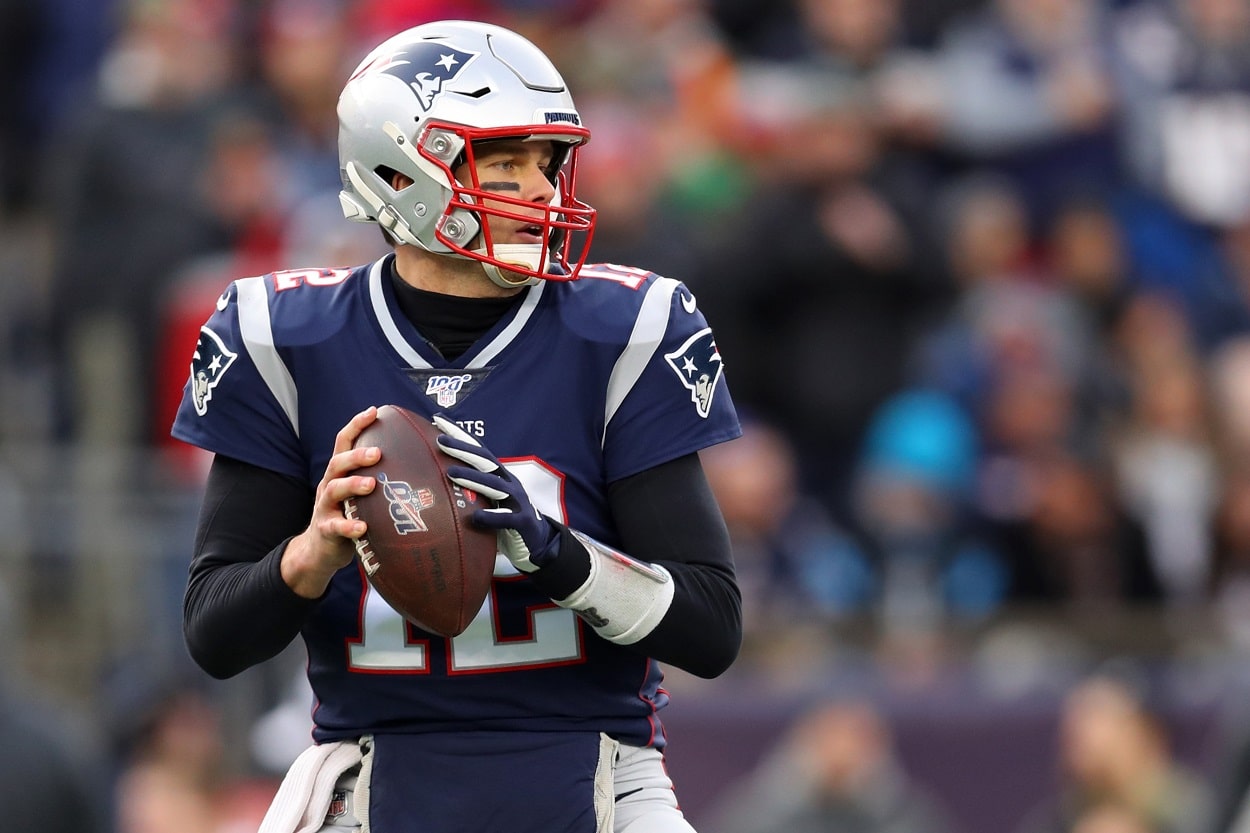 Sure, Belichick's cold, business-like approach could have been the driving factor in convincing the positivity-driven Brady to continue his career elsewhere.
Then again, the Patriots could have taken care of the seemingly ageless quarterback's contract situation in the aftermath of the epic 28-3 comeback, a record-setting performance in Super Bowl 52, or even after defeating the Los Angeles Rams for Lombardi Trophy number six. Maybe better drafting and roster management would have made it more palatable for Brady to consider staying. 
Ultimately, though, Belichick's decision to not sign the unquestioned leader of his team to a multi-year extension doesn't tell the whole story. With the Dolphins reportedly communicating with Brady "as early as August 2019," it's fair to wonder what role those tampering efforts played in his decision to leave New England.
The iconic signal-caller surprisingly showed signs of unhappiness even with his team off to a hot start, and the news about Miami's ongoing communication throughout the regular season and playoffs raises legitimate questions about how the marriage ended between Brady and the Patriots. 
Does this absolve Belichick of all blame? 
Of course not. 
Instead of doubting Brady's ability to play at a high level into his 40s, he should have trusted the GOAT to keep his body and mind in optimal shape. As much as Mac Jones may represent hope for the future, Belichick no doubt made a massive mistake in betting against No. 12.
But Patriots fans need to view the Dolphins as a guilty party in Brady's heartbreaking exit. Discussing a potential move to Miami before the regular season did nothing to set New England up for success. Neither did maintaining communication with Brady during a season in which the Patriots looked primed for a deep playoff run. And it certainly couldn't have aided the quarterback's focus by staying in contact during the postseason. 
Clearly, the Dolphins did all of that behind-the-scenes work for no payoff. 
Instead, it cost them dearly.  
What we'll never know, however, is how much their persistent pursuit of Tom Brady factored into the Patriots having to resort to Cam Newton in 2020. 
Unfortunately for Bill Belichick, he can't shift the blame to anyone else for that ill-advised decision.
Stats courtesy of Pro Football Reference
Like Sportscasting on Facebook. Follow us on Twitter @sportscasting19 and subscribe to our YouTube channel.