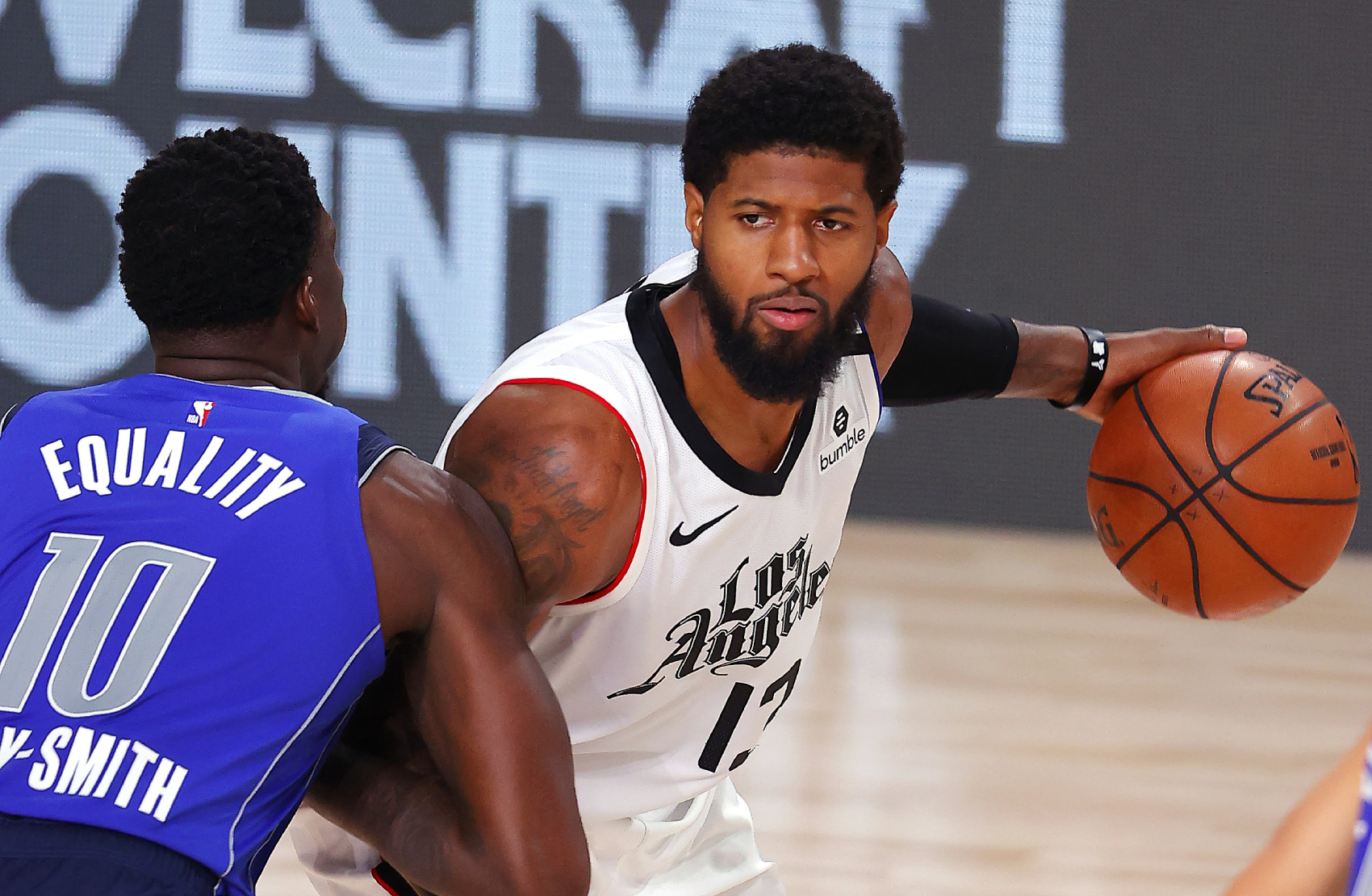 Paul George's Worst Playoff Games of His NBA Career
Paul George has had some great playoff games in his career. However, he has had some awful ones too. Here are his worst playoff performances.
Throughout his NBA career so far, Paul George has had some excellent and some awful performances in the playoffs. George has consistently been a great scorer in the regular season for the Indiana Pacers, Oklahoma City Thunder, and LA Clippers. However, he has been a roller-coaster playoff player.
With that, here are George's worst playoff games so far, not including any games early in his career when he had yet to become a superstar.
5. Paul George's Game 4 performance in the 2017 First Round
This game was during Paul George's time with the Indiana Pacers, and while the Pacers were not expected to win over the LeBron James-led Cleveland Cavaliers, Game 4 of the series was pretty close.
Down 3-0 in the series, the Pacers had to win to force a Game 5, but George did not play well enough to make that happen. He scored 15 points and shot 5-of-21 from the field and 3-of-9 from 3-point range. He had a chance to tie the game with two seconds left too, but he missed a 3-point attempt, and the Cavaliers ultimately won 106-102, ending the Pacers' season.
4. George struggled in Game 2 of the 2020 First Round series against the Mavericks
Despite the LA Clippers being a No. 2 seed and a championship contender in the Western Conference playoffs in 2020, George struggled mightily in Game 2 of the Clippers' First Round matchup against the seven-seeded Dallas Mavericks.
While George's superstar teammate Kawhi Leonard played well, scoring 35 points and pulling down 10 rebounds, George had a rough game. He scored 14 points on 4-of-17 shooting. George was also atrocious from long range as he was 2-of-10 from 3-point range.
His horrible performance cost the Clippers a game in the series too. The Mavericks ultimately won 127-114 to even the series 1-1. 
3. Game 3 of the 2019 First Round against the Portland Trail Blazers
While Paul George (at times) played pretty well for the Oklahoma City Thunder in this series, averaging 28.6 points per game on 43.6% shooting, he did not play well in Game 3.
The Thunder won 120-108 behind Russell Westbrook's 33 points, 11 assists, and five rebounds. George did score 22 points that day, but the game wouldn't have been as close had he made his shots as he went 3-of-16 from the field. Luckily, for George, he made up for it at the free-throw line as he went 14-of-17 at the charity stripe. It is easy to wonder, though, how many points the Thunder would have won by if he had actually made his field goal attempts.
The Thunder ultimately lost to the Blazers in five games in that series.
2. Game 3 of the 2020 First Round against the Mavericks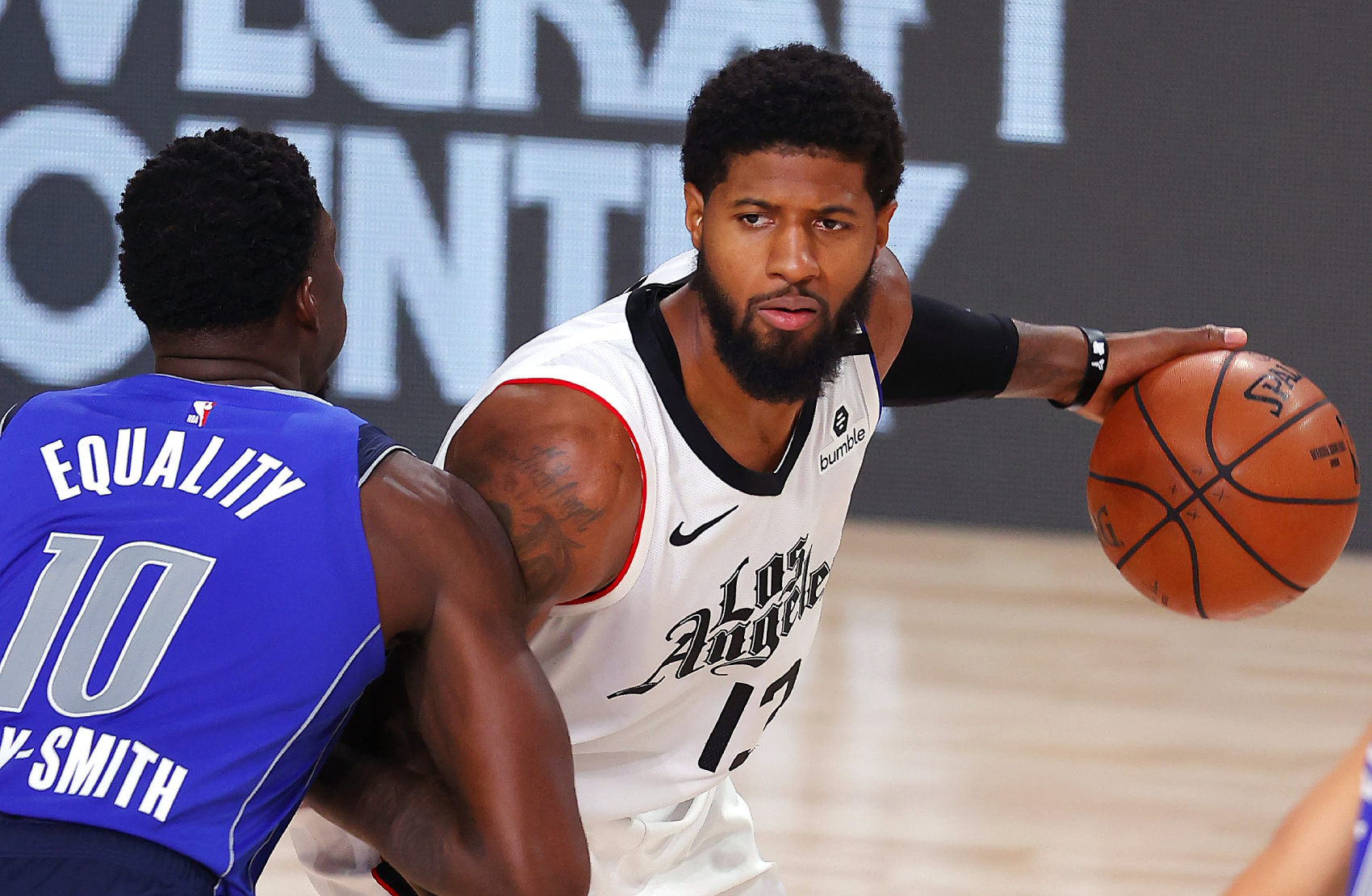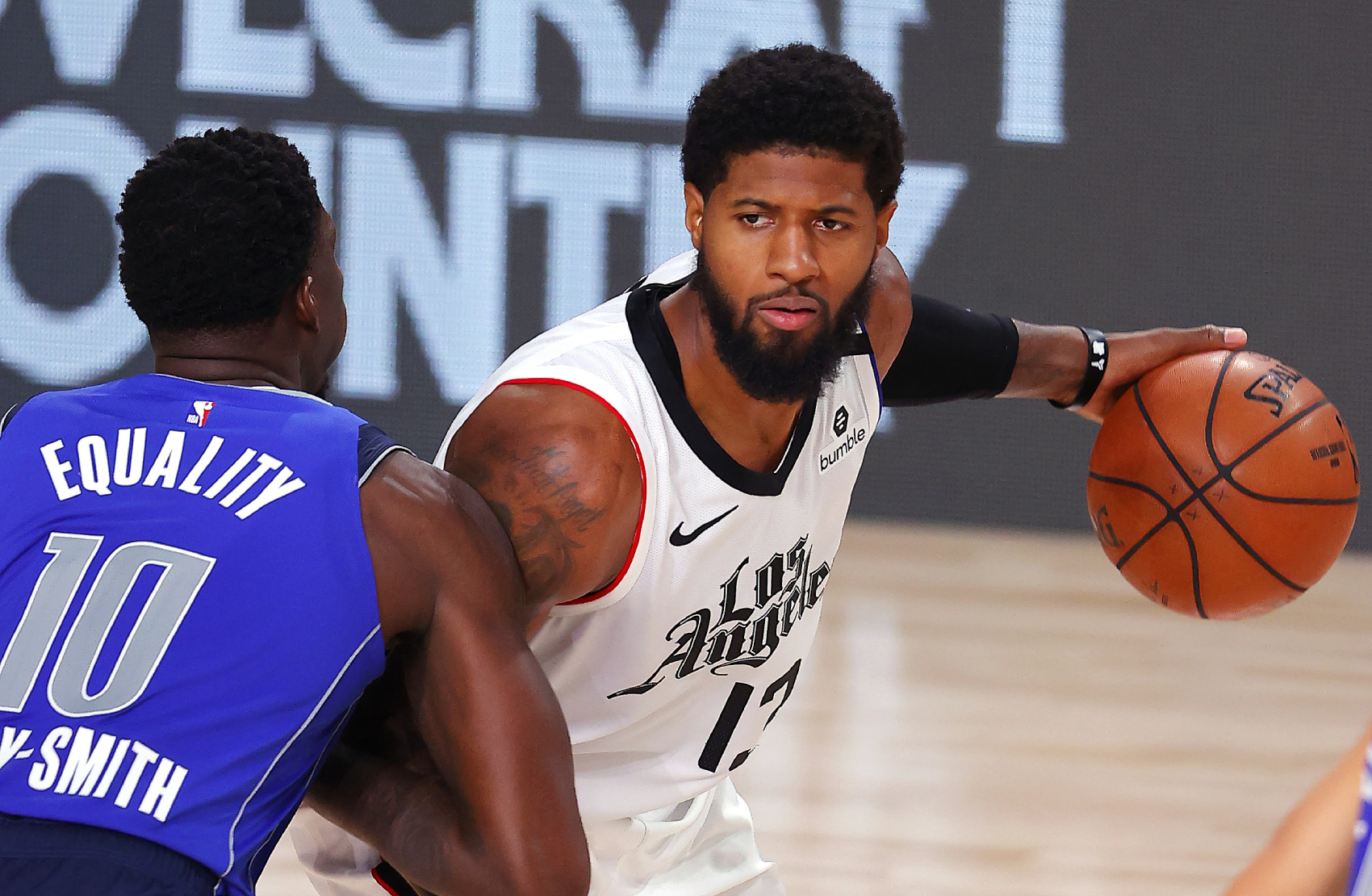 This is another game from the 2020 playoffs. George got lucky in this one as the Clippers still got the win over the Mavericks by a score of 130-122 in Game 3, bouncing back from that Game 2 loss.
Kawhi Leonard was ultimately a big reason the Clippers won too as he had 36 points, nine rebounds, and eight assists. However, Leonard had to play well to make up for George's terrible shooting performance. George only scored 11 points for the Clippers on 3-of-16 shooting from the field and 1-of-8 from 3-point range. He did have nine rebounds and seven assists, but he just couldn't make anything.
1. Game 6 of the 2018 First Round against the Utah Jazz
What makes this George's worst playoff performance of his career is that it was a win-or-go-home game for the Thunder.
OKC trailed the Utah Jazz 3-2 in the First Round of the Western Conference playoffs, and George played well throughout the series, scoring 24.7 points per game in six games.
However, in Game 6, George just played awful. Westbrook left everything on the court, scoring 46 points to go with 10 rebounds and five assists. George, on the other hand, only scored five points and shot 2-of-16 from the field. He was also 0-of-6 from 3-point range.
The Jazz ultimately won 96-91 and clinched the series 4-2, making this George's worst playoff performance of his career so far.
Stats courtesy of Basketball Reference