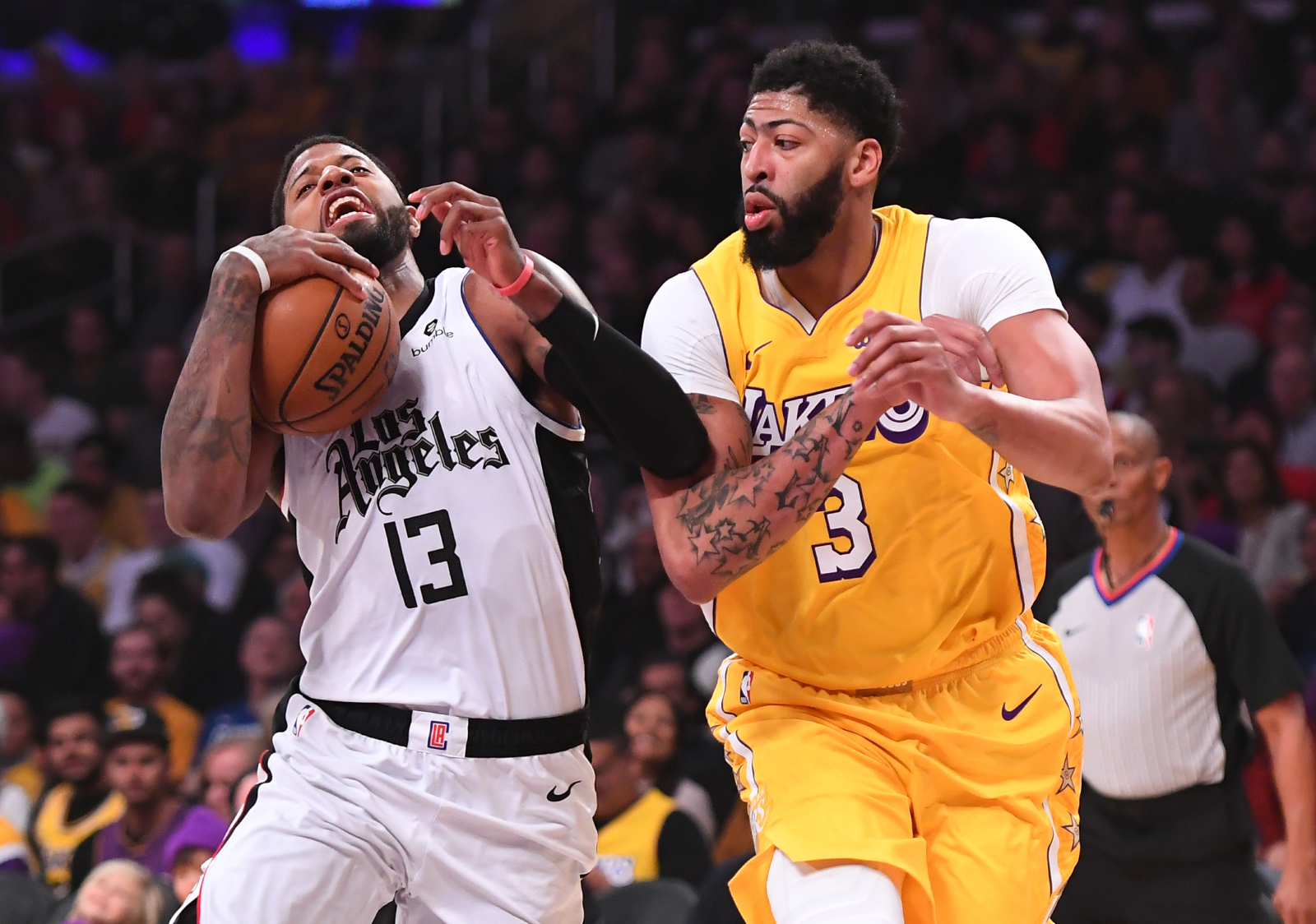 Anthony Davis and Paul George: Which LA Superstar Has a Higher Net Worth?
Anthony Davis and Paul George both have chances to win the championship this year for the Lakers and Clippers. Who has a higher net worth?
Two of the best teams in the entire NBA this season reside in Los Angeles, the Lakers, and the Clippers. When looking at these two teams, people mostly talk about LeBron James and Kawhi Leonard, and for good reason. However, they would not be top squads in the league if it weren't for Anthony Davis and Paul George. Both Davis and George have had a lot of success throughout their careers, and have made a lot of money, but who has the higher net worth?
Anthony Davis is one of the best players in all of basketball
After dominating at Kentucky in college, Davis went to the New Orleans Hornets, now known as the New Orleans Pelicans, with the No. 1 overall pick in the 2012 NBA draft.
Davis had a solid first season in New Orleans, averaging 13.5 points per game and 8.2 rebounds. However, starting in 2013-14, he has since been one of the best players in all of basketball. He averaged 20.8 points per game in 2013-14 to go with 10 rebounds and an NBA-leading 2.8 blocks. 
Davis earned his first All-Star selection that season, and has earned seven consecutive All-Star selections total, scoring as much as 28.1 points per game in 2017-18, and pulling down as many 12 rebounds per game in 2018-19. Despite his success individually, though, the Pelicans did not have much success as a team while Davis was there. They ultimately only made the playoffs twice with him.
During last offseason, Davis was traded to the Los Angeles Lakers to team up with LeBron James. The move immediately made the Lakers a favorite for the NBA championship. This season on the Lakers, Davis is averaging 26.7 points per game, 9.4 rebounds, and 2.4 blocks. The Lakers also have a 49-14 record, which is the best in the Western Conference and the second-best in the NBA. 
For his career, Davis is averaging 24 points per game to go with 10.4 rebounds and 2.4 blocks.
Paul George is one of the best scorers in the entire NBA
The Indiana Pacers selected Paul George with the 10th overall pick in the 2010 NBA draft. He only averaged 7.8 points per game in his first season, and 12.1 in his second season. However, since 2012-13, he has been one of the top scorers in the NBA. 
After averaging 17.4 points per game that season, George scored 20 points per game or more in every season with the Pacers, other than 2014-15, when he only played in six games. His best season in Indy was probably in 2015-16 when he averaged 23.1 points per game, seven rebounds, and 4.1 assists.
The Pacers had some outstanding teams while George was there too. They made the playoffs in every season but one and made the Eastern Conference Finals in two consecutive seasons in 2012-13 and 2013-14.
However, in the summer of 2017, the Pacers traded George to the Oklahoma City Thunder. George averaged 21.9 points per game in OKC during his first season, and, after signing a massive contract with the Thunder that next offseason, George had a career year with the Thunder in 2018-19. He scored 28 points per game that year, pulled down 8.2 rebounds, and led the NBA with 2.2 steals per game.
The Thunder, however, traded George to the Clippers last offseason, teaming him up with Kawhi Leonard. George is averaging 21 points per game and 5.7 rebounds for the Clippers this season. The Clippers are 44-20 overall and have the second-best record in the Western Conference.
For his career, George is a six-time All-Star and is averaging 19.9 points per game to go with 6.4 rebounds.
Does Anthony Davis or Paul George have a higher net worth?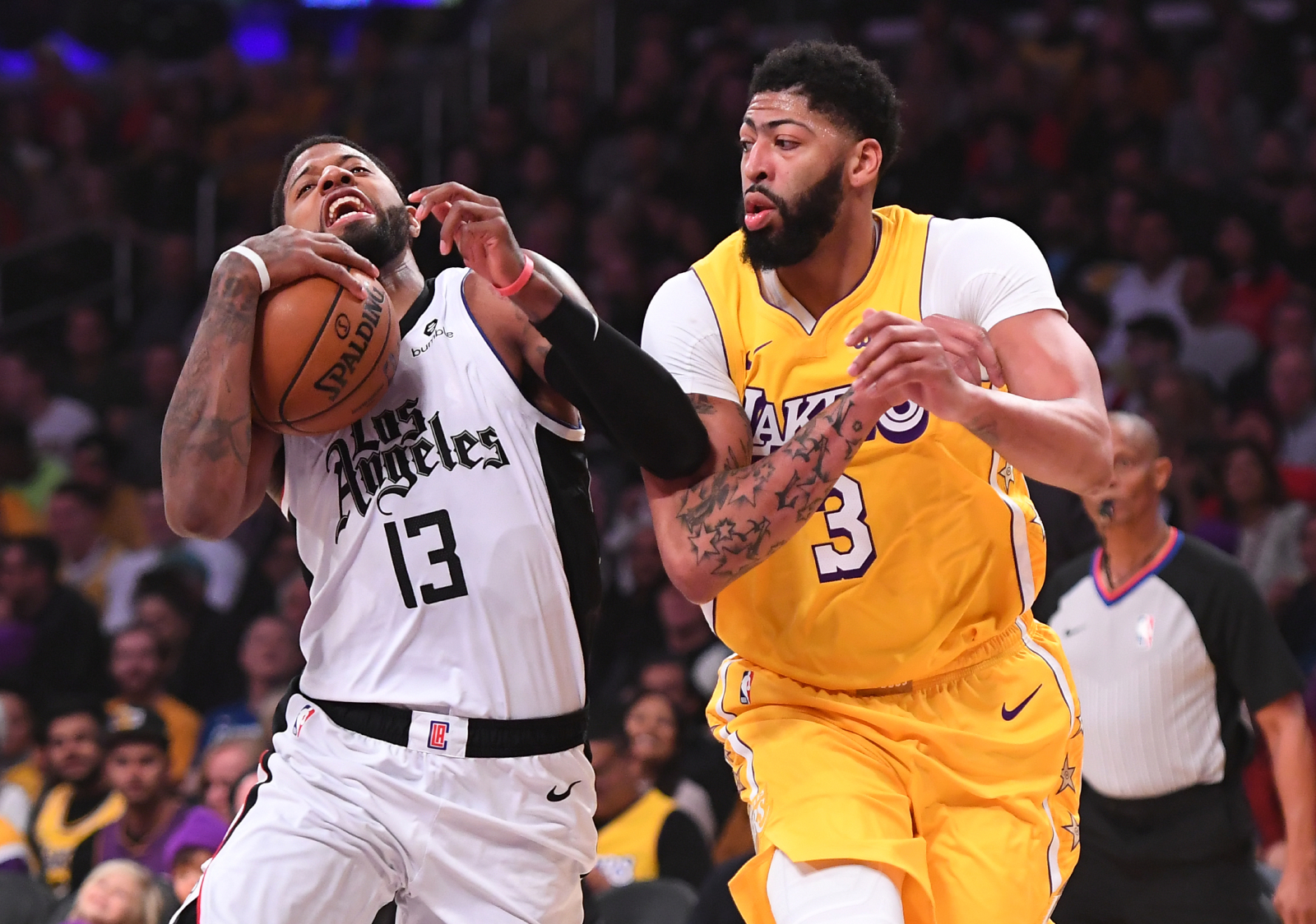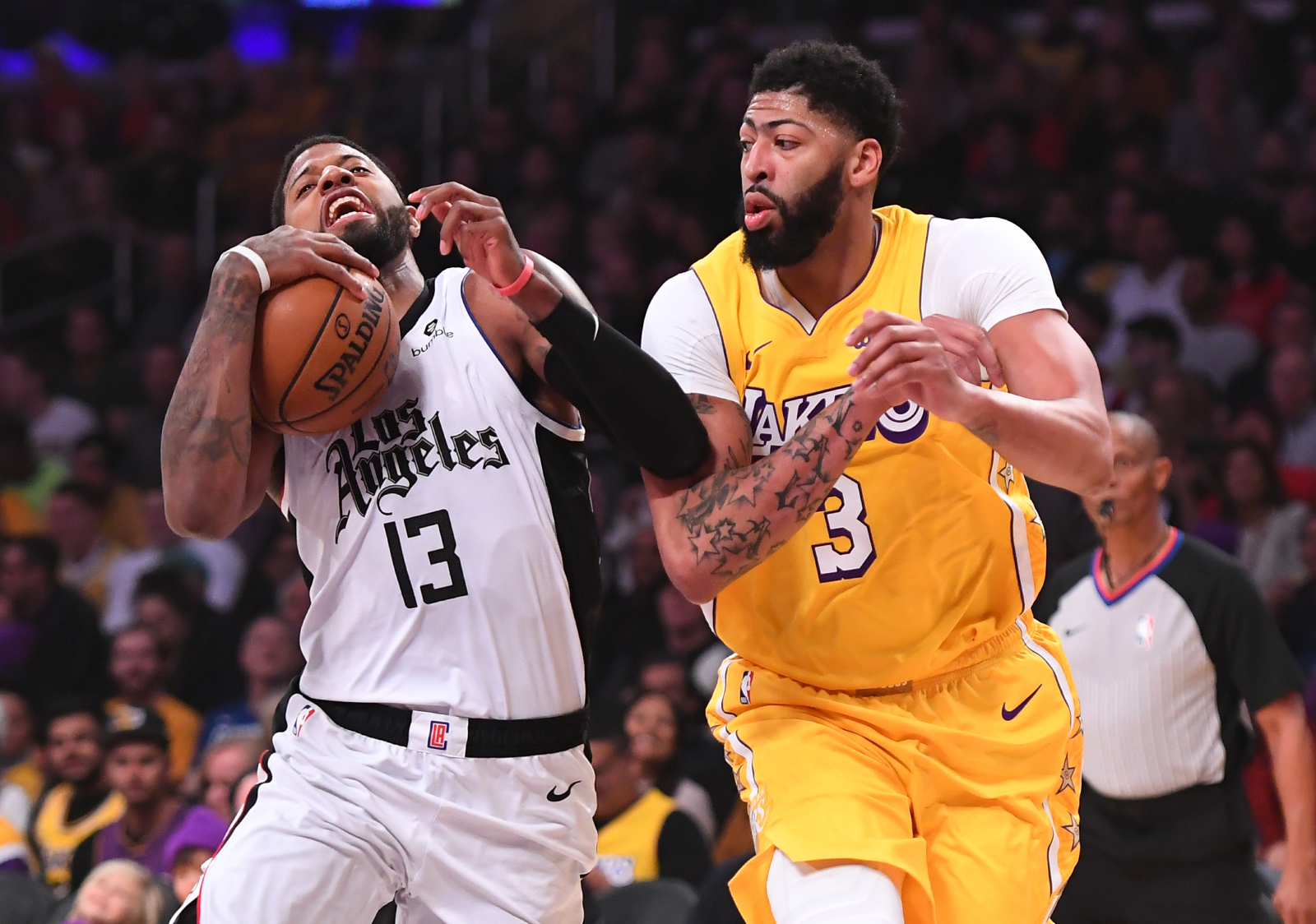 Both of these guys have made a ton of money in their careers so far. However, given that George has been in the NBA slightly longer, and given that his contract with the Thunder in the summer of 2018 was worth over $136 million, George has made more in the league than Davis has.
George has made over an estimated $144.4 million in his career, while Davis has earned an estimated $121.6 million. This has led to George having a higher net worth. According to Celebrity Net Worth, he is worth $80 million, while Davis is worth $60 million.
Both of these guys have made a lot of money, and they are both worth a lot of money. George is just worth more. However, Davis is expected to become a free agent this offseason, so his net worth could increase significantly after signing a new massive contract.
Stats courtesy of Basketball Reference; Contract numbers courtesy of Spotrac