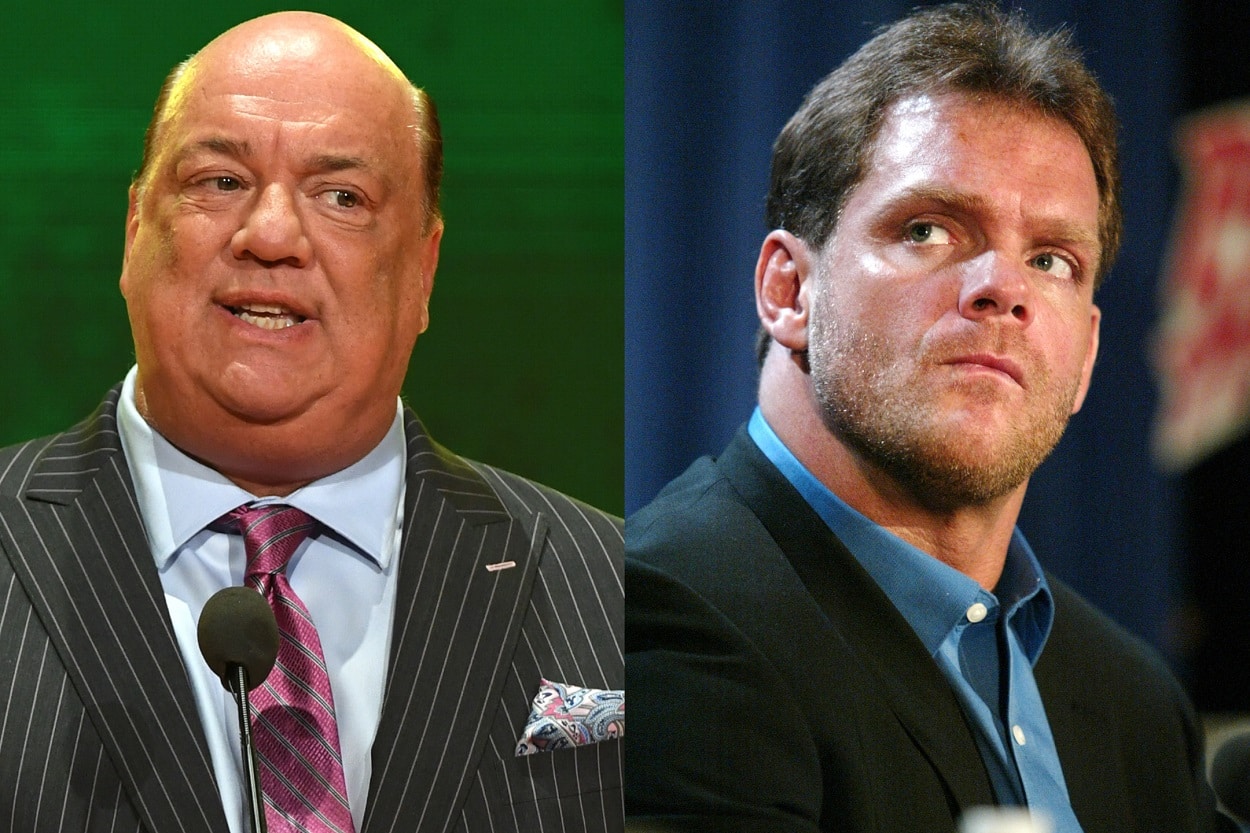 Paul Heyman Lit Up a Fan Over Comments on Chris Benoit, Who Heyman Was Actually Supposed to Manage in WWE
Paul Heyman tore into a fan over Chris Benoit.
There's no denying Chris Benoit was among the most talented in-ring workers in professional wrestling history. It's why Paul Heyman made him a star in ECW and why the "Canadian Crippler" had the success he did in WCW and WWE, once even main-eventing WrestleMania in an epic Triple Threat Match with Triple H and Shawn Michaels.
But despite all his accolades in the squared circle, Benoit will always best be remembered for the heinous murder-suicide that resulted in three lives lost — his wife's, his seven-year-old son's, and, of course, his own.
Heyman was a big Benoit fan back in the day and was actually even supposed to be his advocate in WWE before he hooked up with Brock Lesnar. But Benoit's unforgivable actions that fateful day in 2007 obviously changed everything, which is why Heyman unloaded on a fan over the former World Heavyweight Champion.
Paul Heyman unloaded on a fan over Chris Benoit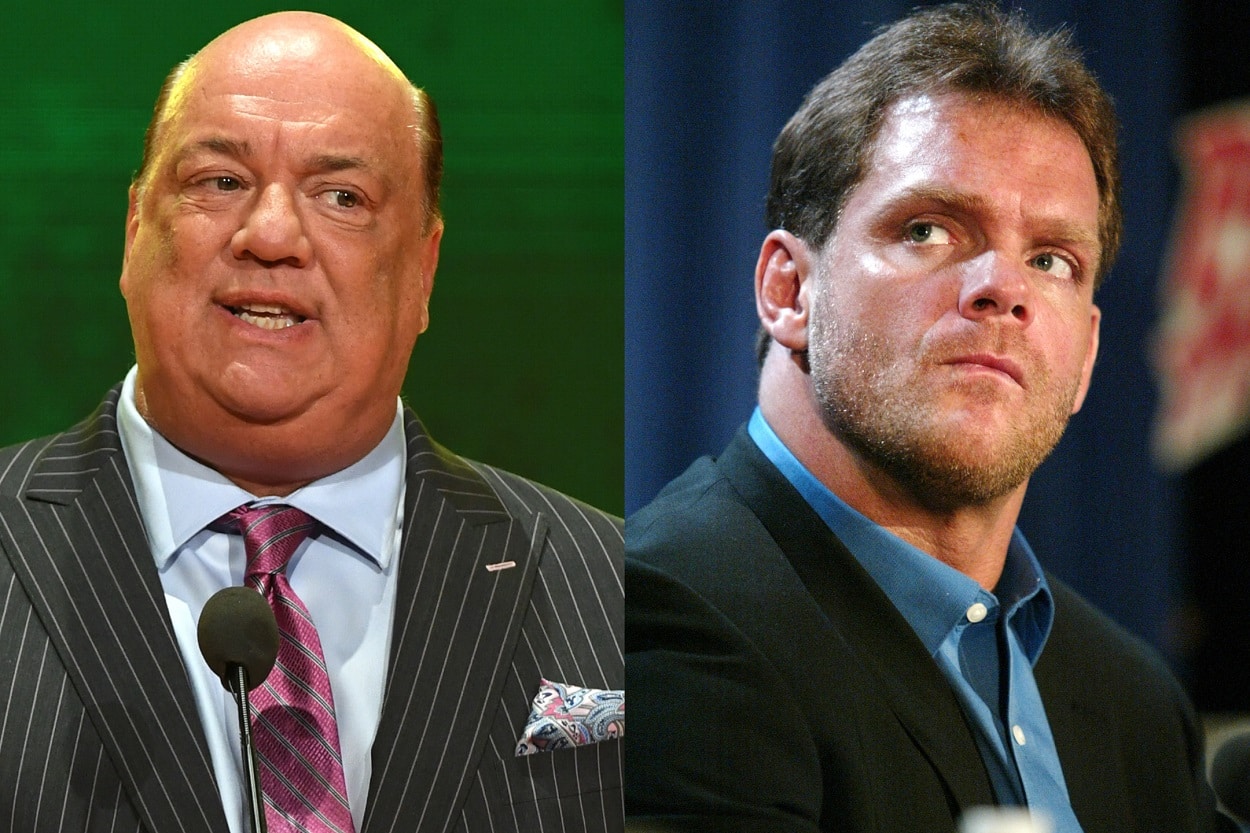 Speaking at an event during a recent WrestleMania weekend, Heyman was discussing the now-disgraced superstar when he was interrupted by a fan who repeatedly called Benoit "my boy."
And Heyman, never one to back down from talking about anything, fired back. And he fired back something fierce. It started with a simple "Why?" but then turned into a harsh, yet justified, lecture to the unruly patron.
"You can admire his work all you want, but I'll give you my take on it since you want to keep on yelling out, 'My boy.' Three people died in that house that night. I don't care about CTE. Three people died in that house that night. Only one person had the choice behind it. The other two didn't have a choice to die. So if that's your boy, f*** you."

Paul Heyman on Chris Benoit
Heyman went on to say that Benoit was one of the five greatest he's ever seen as a performer. He mentioned how he had plans to make him the ECW champ and was set to put him in a big pay-per-view match with Eddie Guerrero. But Benoit's work visa expired before that happened, and he left the company in August 1995.
Benoit soon after signed with WCW and later made his way to WWE, where, as mentioned, Heyman nearly became his advocate.
Heyman was set to be Benoit's advocate in WWE before he hooked up with Brock Lesnar
Once the "Invasion" angle that saw Heyman's ECW stable team up with a group of former WCW wrestlers after Vince McMahon's acquisition of his competition in 2001 ended, Heyman was taken off WWE television for a short time.
While Heyman was "fired" for storyline purposes, McMahon was simply looking for something for him to do. And just a few weeks before WrestleMania 18 in 2002, the plan was for Heyman to return to television as the advocate for none other than Chris Benoit, as he told Inside the Ropes.
As everyone knows, Benoit was never the greatest promo guy. So a Heyman/Benoit pairing made perfect sense, especially given their history. But as a young Brock Lesnar was about to make his debut, Heyman lobbied McMahon to be paired with Lesnar, not only as his advocate but also as his producer.
They ran a few test matches, and Vince loved it. The Heyman/Benoit angle was scrapped, and the rest is history.
Like Sportscasting on Facebook. Follow us on Twitter @sportscasting19 and subscribe to our YouTube channel.