The Rise and Tragically Gruesome Fall of WCW and WWE Star Chris Benoit
At one point in time, Chris Benoit was on top of the professional wrestling world, defeating Triple H and Shawn Michaels in one of the greatest main events in WrestleMania history to become the WWE World Heavyweight Champion in 2004. That night in Madison Square Garden was made even more special by the fact that his longtime friend, Eddie Guerrero, who retained his WWE Championship in a fantastic match with Kurt Angle, was in the ring to celebrate with him, creating one of the greatest moments in pro wrestling history.
But just over three years later, Chris Benoit made headlines for a different reason. Over a three-day period from June 22-24 in 2007, Benoit killed his wife, son, and then himself in one of the most gruesome stories the world of professional wrestling has ever seen.
The rise of Chris Benoit
Born in Montreal in 1967, Chris Benoit began his professional wrestling training as a teenager at the legendary "Dungeon" run by Stu Hart, which has produced some of the greatest performers in history. Benoit began wrestling for Hart's Stampede Wrestling promotion in 1985 and quickly became one of its biggest stars. He remained with the company until it closed in 1989 and then moved to New Japan in 1989, where he also found success, winning the IWGP Junior Heavyweight Championship.
He began splitting his time between New Japan and Ted Turner's World Championship Wrestling in 1992, jumping back and forth between promotions for a couple of years before joining Paul Heyman in ECW in 1994. He returned to WCW in 1995 and became one of the big stars in the cruiserweight division, making a name for himself as one of the most talented in-ring performers in the industry. He worked his way up the roster and soon found himself alongside Ric Flair in a new version of The Four Horsemen, a major step in his career.
It was around this time that Chris Benoit took part in a feud with Kevin Sullivan, the storyline being that Benoit was having an affair with Sullivan's real-life wife, Nancy, known in WCW as Woman. But the story took a turn as Nancy and Benoit fell in love for real during the program, which led to Nancy leaving Sullivan.
As the years passed, Benoit's role in WCW continued to grow. He won the United States title on numerous occasions and reached the top of the mountain when he won the WCW World Heavyweight Championship in early 2000. But when Kevin Sullivan was made the head booker, Benoit figured his career would take a bad turn and he jumped ship to WWE.
His WWE career got off to a hot start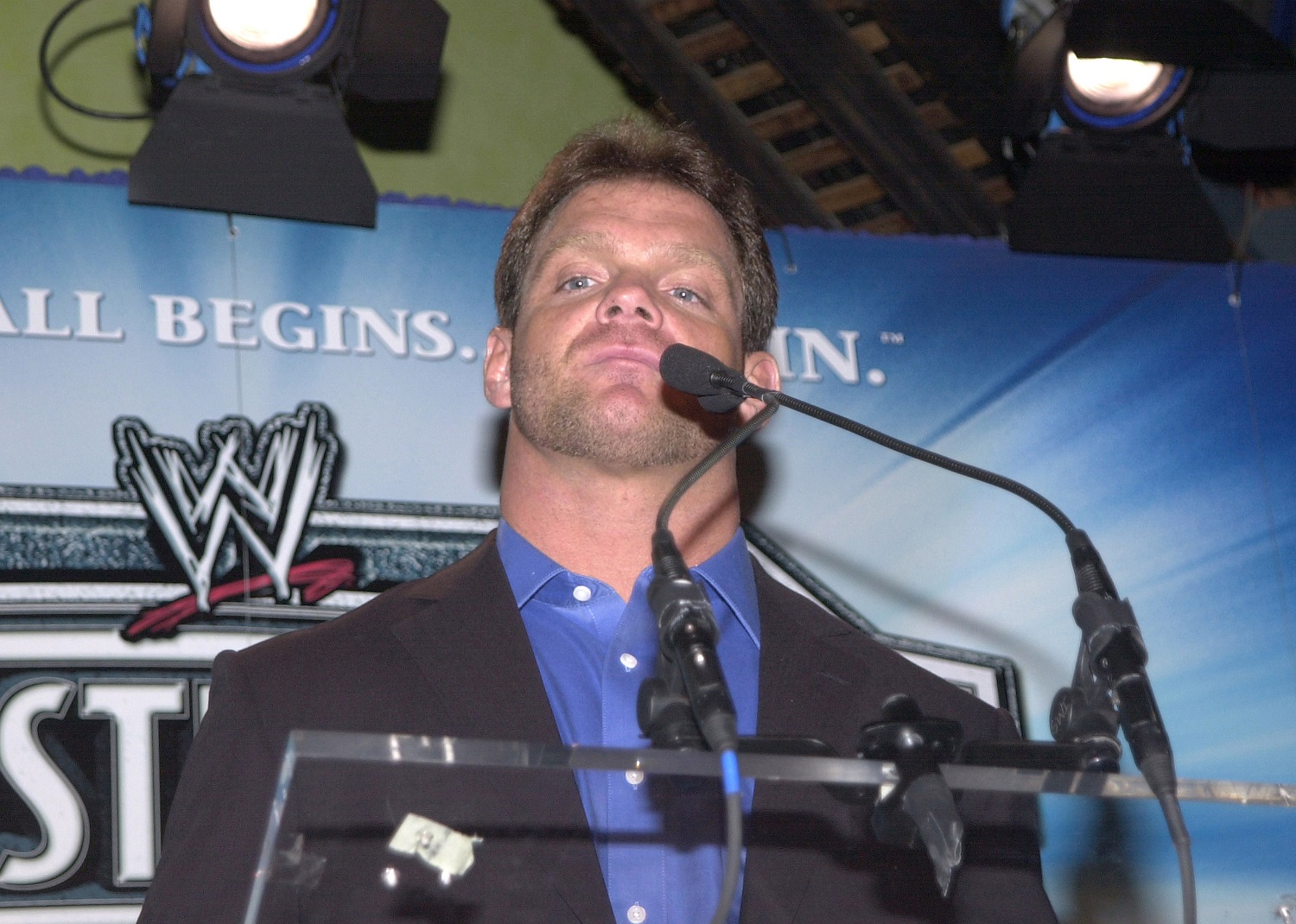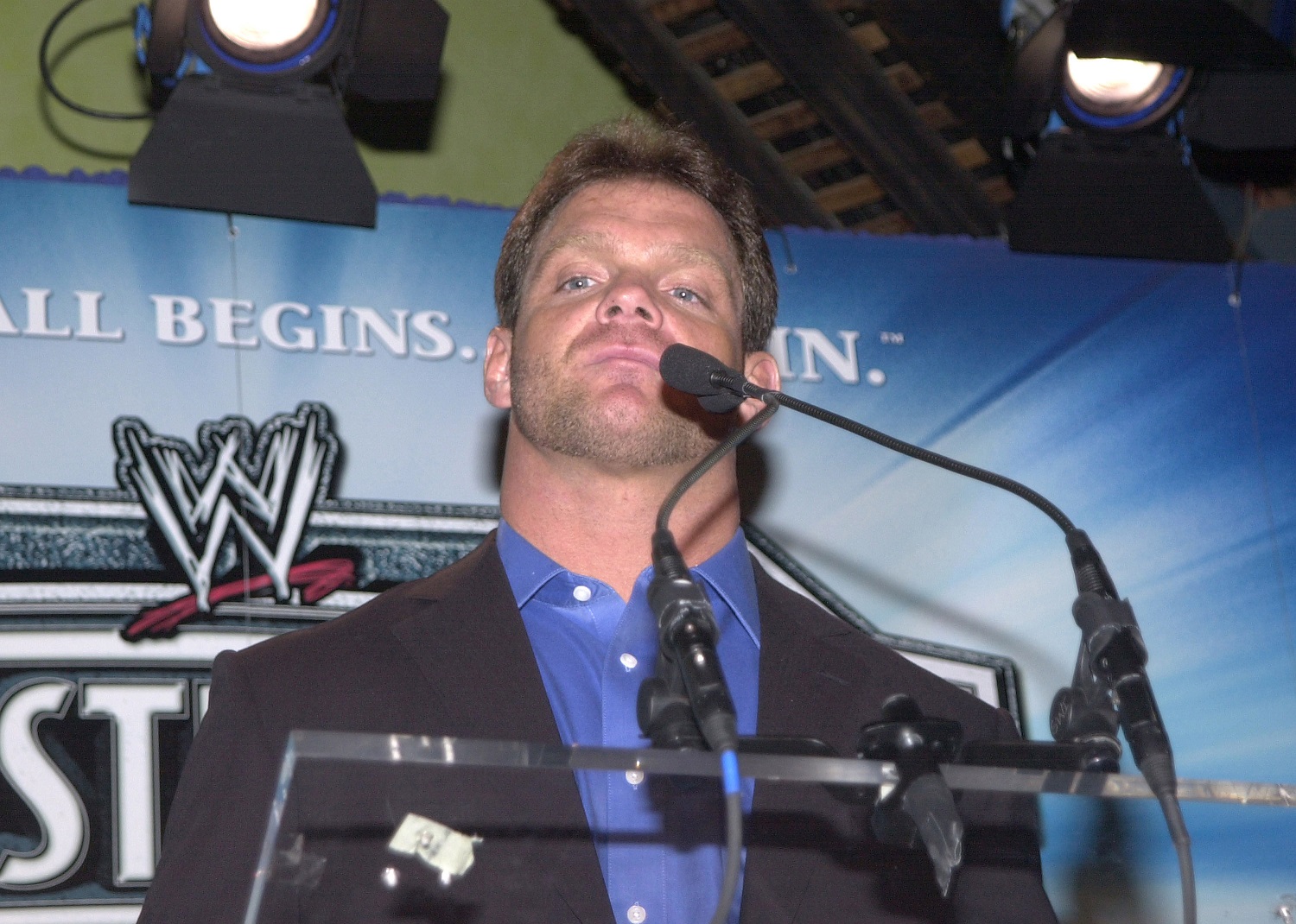 Alongside former WCW pals Eddie Guerrero, Perry Saturn, and Dean Malenko as The Radicalz, Chris Benoit debuted in WWE on January 31, 2000, and quickly became one of the company's top stars. He won the Intercontinental Championship three times in his first year with the company and just a few years later became just the second man in history to win the Royal Rumble from the No. 1 position. This afforded him the opportunity to be in the main event at WrestleMania XX, the aforementioned Triple Threat Match for the Big Gold Belt against Triple H and Shawn Michaels.
Benoit held onto the title until the 2004 edition of SummerSlam, at which time he dropped it to a young Randy Orton. Benoit would win various titles over the next three years but a world title eluded him. However, he was scheduled to defeat CM Punk at WWE Vengeance on June 24, 2007, for the ECW Championship. But Benoit no-showed the event, telling WWE that he couldn't make it because Nancy, whom he'd married in 2000, and their seven-year-old son, Daniel, had food poisoning. The truth was obviously much worse.
Chris Benoit brutally murdered his wife and child before killing himself
Concerned for his well-being after not hearing from him for more than 24 hours, WWE contacted authorities in Fayetteville, Georgia to conduct a welfare check on Chris Benoit on June 25, 2007. The police discovered the bodies of Chris Benoit, Nancy Benoit, and Daniel Benoit that afternoon and relayed the news to WWE, who then held a tribute episode of "Monday Night RAW" that night, not yet knowing they'd soon disassociate themselves with Benoit forever.
Following the investigation, the details of which were later revealed by District Attorney Scott Ballard, it was determined that Benoit had murdered Nancy in an upstairs bedroom of their home on Friday, June 22, strangling her while her feet and wrists were bound. Her body was found wrapped in a towel with a Bible nearby. The following day, Saturday, June 23, Chris Benoit then drugged and suffocated seven-year-old Daniel, the youngest of his three children, also placing a Bible next to his body. On Sunday, June 24, Benoit then took his own life, hanging himself from a lat pulldown machine. While many thought there were other people that could have been involved, authorities officially closed the case in February 2008, saying there was no evidence to suggest that anyone else had anything to do with the murders.
Soon after the details of the gruesome scene emerged, WWE removed Chris Benoit from the official company website. His matches can still be seen on the WWE Network but include warnings. Later tests revealed that Benoit suffered from severe brain damage due to the numerous concussions he'd suffered throughout his professional wrestling career.