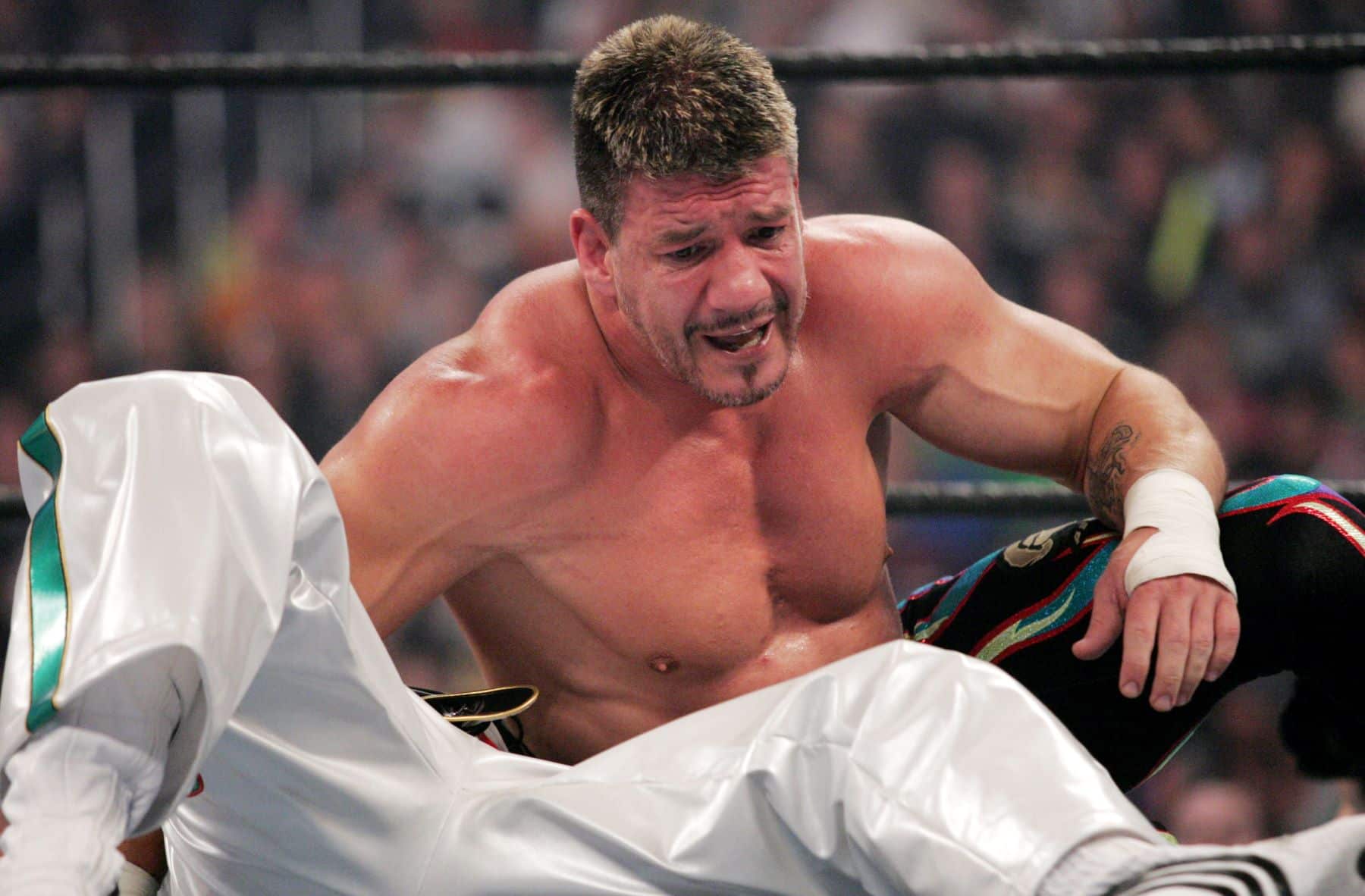 The Tragic Death of WWE Legend Eddie Guerrero
Former WWE star and legend Eddie Guerrero left behind a profound and memorable wrestling career for fans. Here's the story behind his career and tragic death.
Eddie Guerrero is widely regarded as one of the greatest wrestlers in professional wrestling history. His family earned a grand reputation in the business for bringing forth tremendous talent in the squared circle through three generations.
Guerrero saw his stardom peak in WWE, but he suffered a tragic death at a young age, making his story and legacy in the ring that much more impactful.
The start of Eddie Guerrero's wrestling career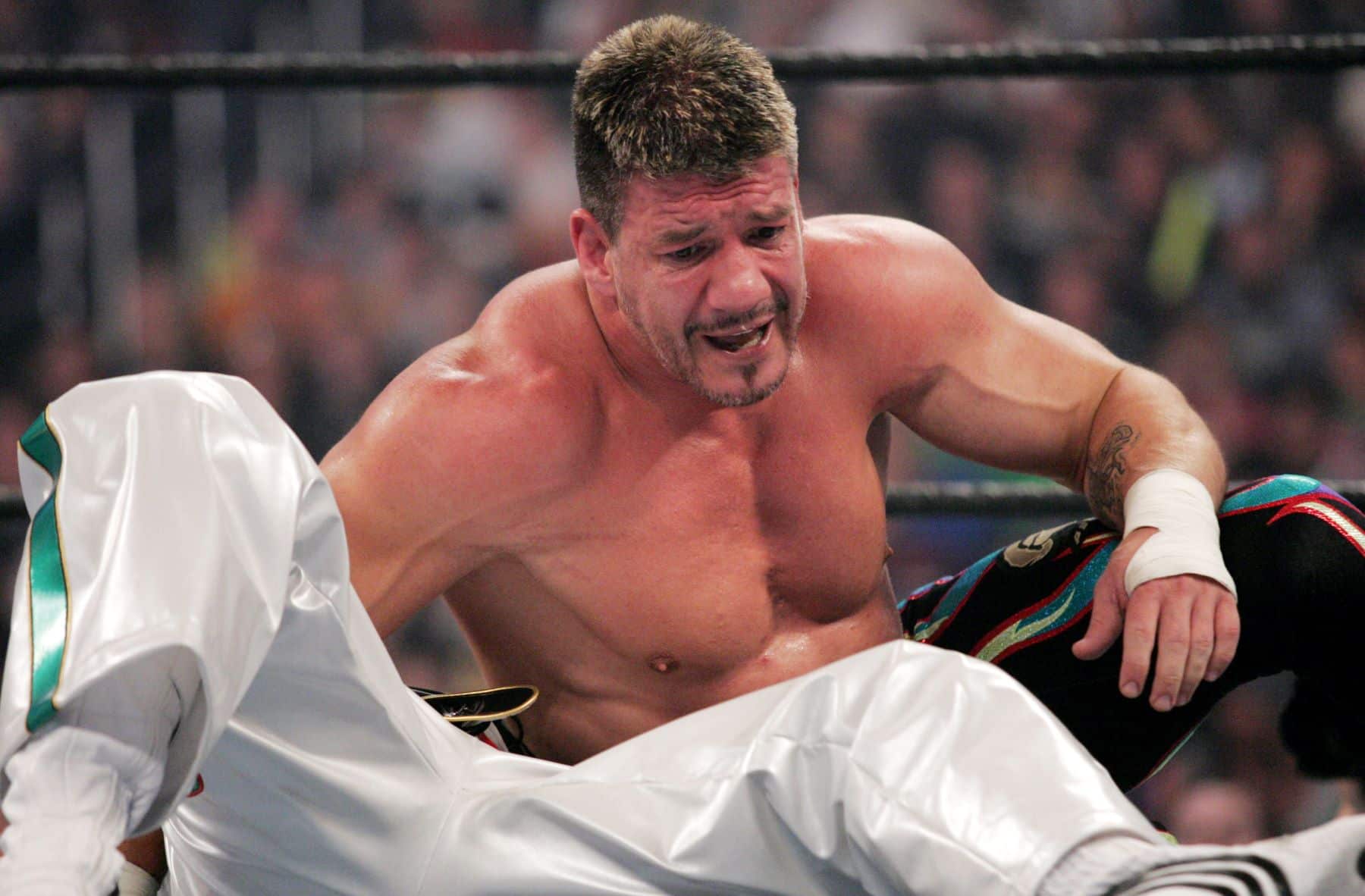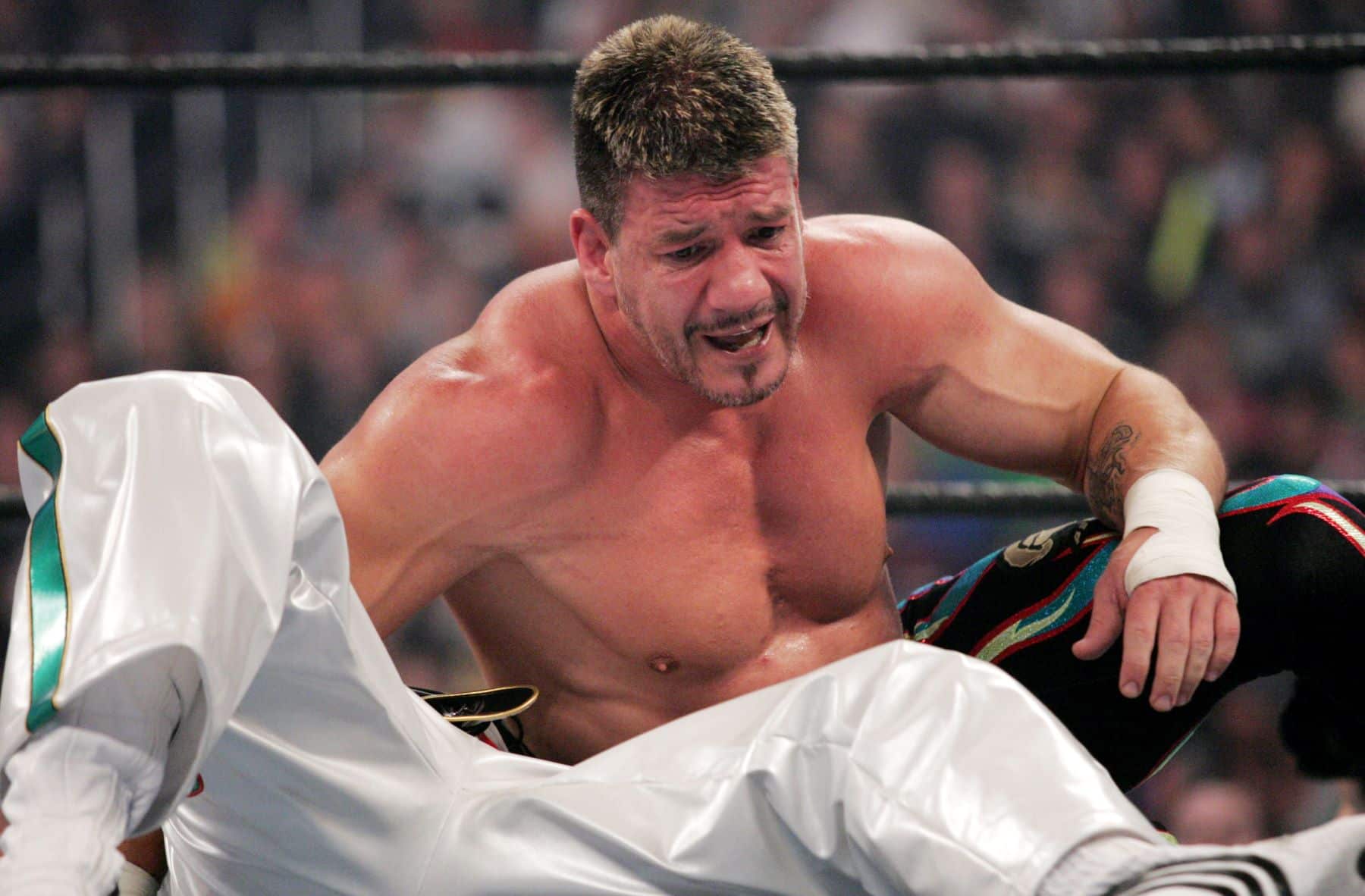 Eddie Gory Guerrero Llanes got started in the business early. According to The Famous People, he began training after attending New Mexico Highlands, where he participated in collegiate wrestling before moving to Mexico to train as a professional wrestler.
He spent his first five years in the business with Consejo Mundial de Lucha Libre as Mascara Magica before taking off to Asistencia Asesoria y Administracion (AAA). Guerrero spent two years with the company, becoming part of one of the most hated tag teams in lucha libre history — the La Pareja del Terror (The Pair of Terror) — alongside Art Barr.
Guerrero and Barr nearly joined Extreme Championship Wrestling (ECW) as then-owner Paul Heyman attempted to bring him over, but Barr died in 1995 before they could participate as a tag team. However, he did join ECW for a short stint that year. During that time, Guerrero was wrestling in New Japan Pro Wrestling as the Black Tiger from 1993-96.
In late 1995, he lept to World Championship Wrestling (WCW) as part of the WCW vs. NJPW World Cup tournament. Guerrero stayed with WCW until 2000, and he became one of the staple wrestlers in the company. That position helped him carry many titles, such as the United States Heavyweight Championship and Cruiserweight Championship, during his four-year run with the business.
Guerrero's rise to stardom in WWE
Eddie Guerrero continued his rise to prominence as part of the infamous WCW group that joined the company alongside Chris Benoit, Dean Malenko, and Perry Saturn. He quickly found his footing thanks to his infamous "Latino Heat' persona, which followed him throughout his WWE career.
Guerrero earned the European Championship and Intercontinental Championship during his first couple of years with the company. However, he experienced a setback with a DUI in November 2001 and was subsequently released from WWE. Guerrero got another chance from the company in April 2002, which he took advantage of, rising to enormous popularity in his wrestling career.
The creation of Smackdown gave Guerrero the platform to take off to the next level as he worked his way into the WWE championship picture in 2004. He became the No. 1 contender and then upset Brock Lesnar to earn the title at No Way Out, as seen on YouTube. That saw him effectively defending the title at WrestleMania XX in one of the most significant stretches of his career.
Eddie Guerero's tragic death and wrestling legacy
Eddie Guerrero continued to stay on top as one of the biggest attractions in the business. Behind his entertaining charisma, he remained a fan favorite and had an incredible feud with JBL that endeared him to fans even further.
Guerrero fell out of the WWE title picture but had a Tag Team title run with longtime friend and rival Rey Mysterio. However, it all came crashing down on Nov. 13, 2005, as he was found unconscious in his hotel room in Minneapolis, Minnesota. The wrestler died shortly afterward in the hotel at age 38, and the autopsy revealed he had acute heart failure due to underlying atherosclerotic cardiovascular disease.
Guerrero's death devastated many in the business as he was a beloved wrestler. He had tough times at certain stages of his career as he battled drug and alcohol addiction. His alleged steroid usage may also have impacted his health.
To me, wrestling is therapy. No matter how bad my personal situation is, when I step into the ring, all my troubles disappear. My baggage stays in the back where it belongs.

Eddieu Guerrero
Despite some unfortunate remarks from media members looking for headlines, Guerrero is still held in high regard by many in the business as one of the greatest wrestlers and in-ring technicians the industry has ever seen. He has inspired many in the generations that have followed him and has left an indelible impact on professional wrestling.