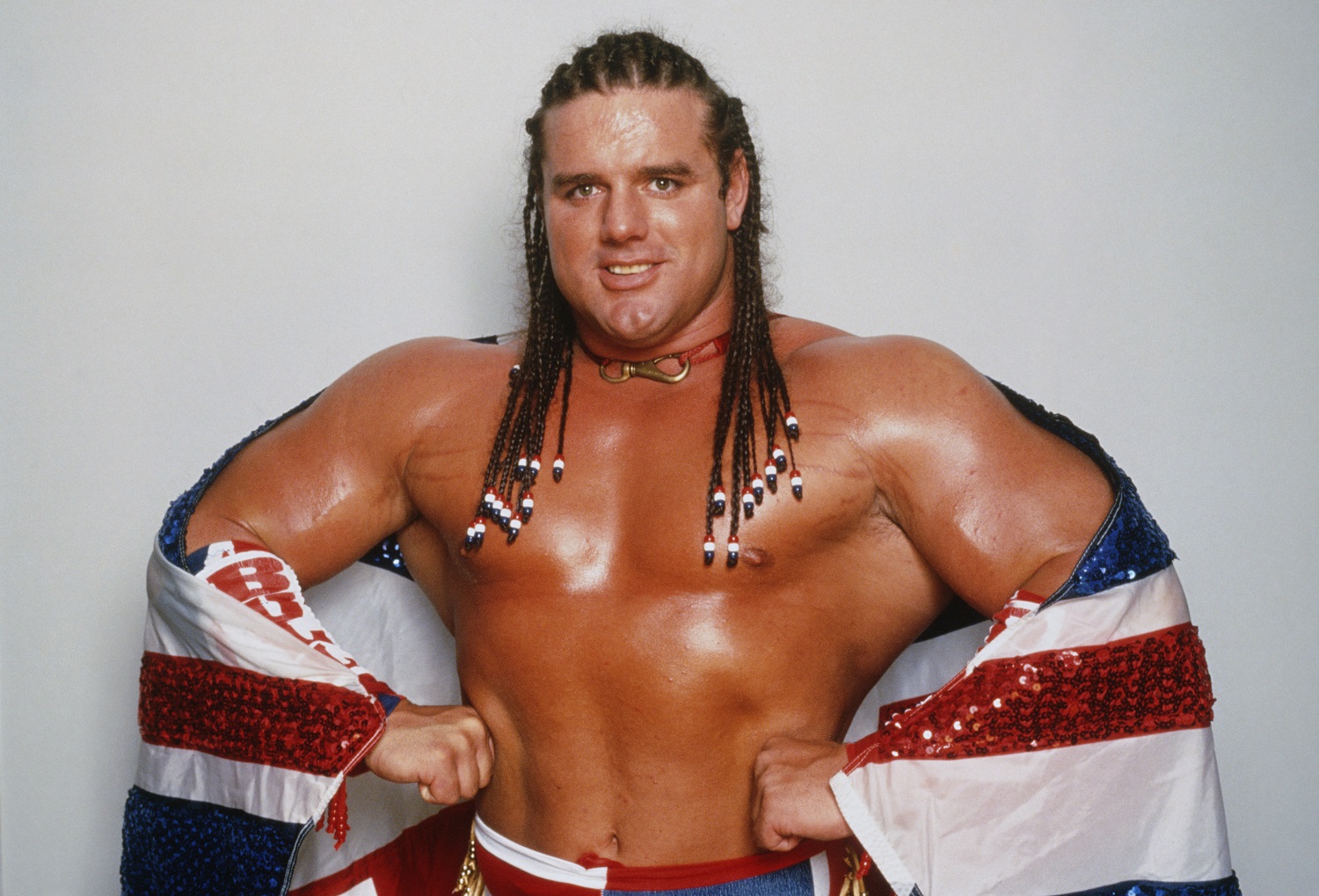 The Tragic Death of WWE Legend 'The British Bulldog' Davey Boy Smith
A look back on the life, career, and tragic death of 'The British Bulldog' Davey Boy Smith, who is set to be inducted into the WWE Hall of Fame.
Best known for his years working for Vince McMahon in WWE, The British Bulldog Davey Boy Smith was seen as one of the best professional wrestlers in the world at one point in time. As both a singles competitor and a tag team specialist, Smith took part in some of the greatest matches in WWE history, most notably his clash with real-life brother-in-law Bret Hart at the 1992 edition of SummerSlam.
Tragically, The British Bulldog passed away at the age of 39 after past issues concerning his body seemingly caught up to him, causing a massive heart attack. He was set to be inducted into the WWE Hall of Fame at WrestleMania weekend this year but that ceremony was obviously postponed.
Here's a quick look back on the life, career, and tragic death of The British Bulldog Davey Boy Smith.
The early career of Davey Boy Smith
Born in Golborne, Lancashire, England in 1962, Davey Boy Smith began his professional wrestling career as a teenager and made his first television appearance when he was just 15, wrestling alongside his cousin, Tom Billington, better known to the wrestling world as the Dynamite Kid.
A few years later, the duo was discovered by Bruce Hart, who brought them to Canada to train in the legendary "Dungeon" of Stu Hart. The pair began competing for Hart's Stampede Wrestling, both as teammates and rivals, and also found success in Japan. Known as The British Bulldogs, Smith and Wellington soon found themselves on the radar of Vince McMahon and WWE and joined the company when Vince bought out Stampede in 1984.
The British Bulldog finds success in WWE
The British Bulldogs became instant sensations in WWE. Their early matches with The Hart Foundation, Bret Hart and Jim "The Anvil" Neidhart, helped both teams climb the ladder and the Bulldogs won their first WWE Tag Team Championship at WrestleMania 2 in 1986 and held the belts for close to nine months before dropping them to The Hart Foundation in early 1987. The team was wildly popular and adding an actual bulldog to the mix was a stroke of genius as it endeared them to young fans all over the world.
Backstage issues caused both Davey Boy Smith and the Dynamite Kid to leave WWE in 1988 but Smith returned to the company in 1990, this time as a singles star as he and his cousin had a bit of a falling out. He'd trademarked The British Bulldog name and spent a couple of years working his way back up the ladder, which led to his huge match with his brother-in-law at SummerSlam in 1992.
In his home country of England, The British Bulldog won the biggest match of his life, defeating Bret Hart in an instant classic that is still regarded by many as one of the greatest matches in WWE history. Davey Boy Smith won the prestigious Intercontinental Championship that night at Wembley Stadium but dropped it a few months later to Shawn Michaels. He was then released by the company as it was reported that he and The Ultimate Warrior, who was also fired, had received shipments of HGH.
It was certainly a big blow to his career but, following stints in Japan and WCW, Smith returned to WWE in 1994 and got involved in the fantastic Bret vs. Owen Hart storyline. Following a horrible partnership with Lex Luger that didn't last long at all, The British Bulldog began teaming with Owen and won his second tag team title. He was also crowned the first WWE European Champion and later joined up with the new edition of The Hart Foundation. Smith again left WWE in 1997 following the infamous Montreal Screwjob, joining Bret Hart in WCW.
In September 1998, Davey Boy Smith suffered a horrific back injury that led to a spinal infection, which put him in the hospital for six months and nearly paralyzed him. He was released by WCW while in recovery. It was during this time that he became addicted to painkillers and morphine.
He returned to WWE in 1999 and feuded with the likes of The Rock and Eddie Guerrero before leaving the company for the final time in 2000.
The British Bulldog died of a heart attack at the age of 39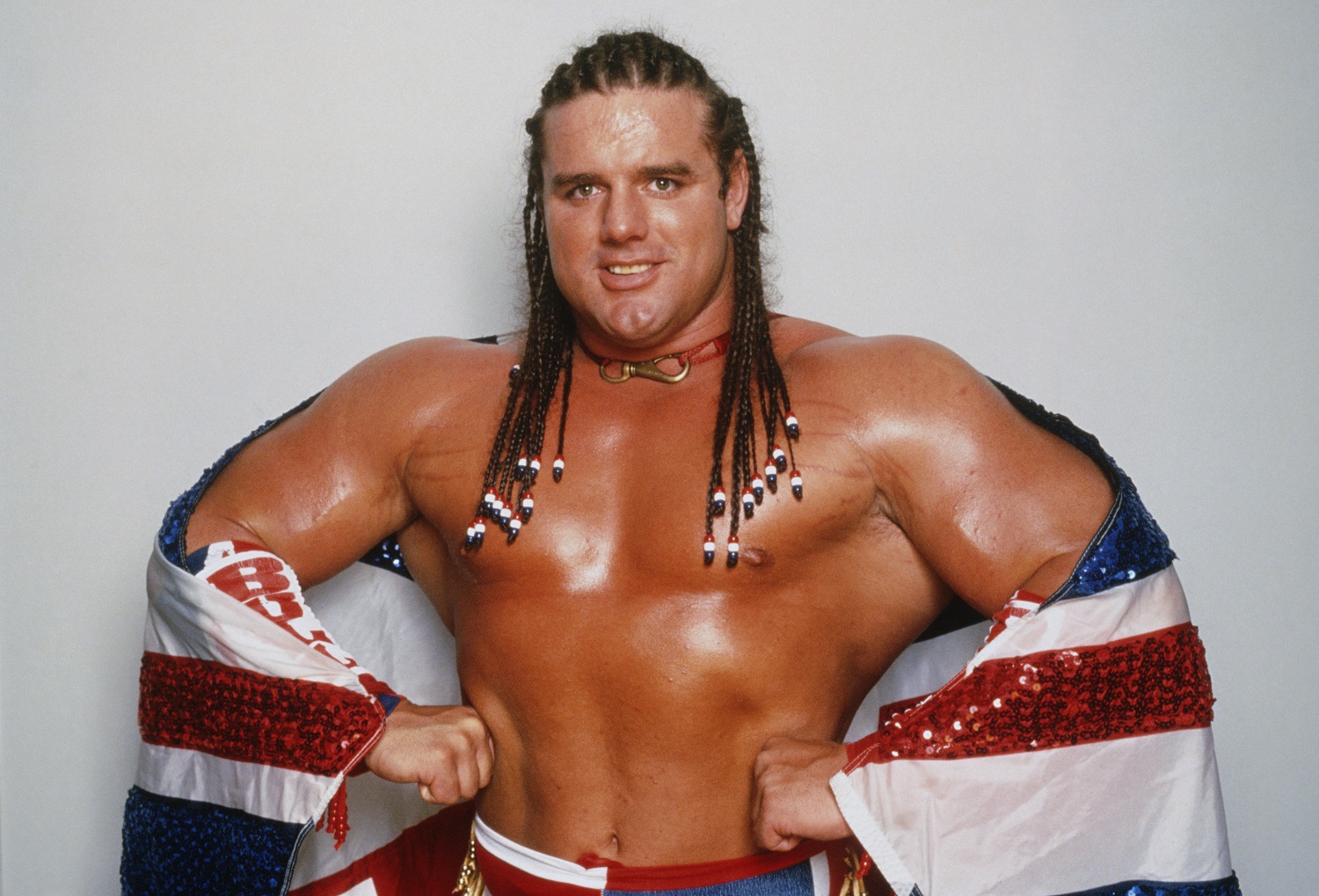 Shortly before exiting WWE in 2000, The British Bulldog had entered a rehab facility to deal with addiction issues that stemmed from his 1998 injury in WCW. Around the same time, he'd divorced Diana Hart and began dating the estranged wife of Bruce Hart, Andrea Redding.
Davey Boy Smith had begun training his son, Harry, who would later appear in WWE as David Hart Smith, for a pro wrestling career at a very early age and actually made two appearances with him in early 2002. But then tragedy struck.
While vacationing with Redding in British Columbia, The British Bulldog suffered a massive heart attack on May 18, 2002, and died at just 39 years of age. The coroner's report suggested that past steroid use and addiction to painkillers may have played a part in his death. However, it was also said that no toxins were found in his body during the autopsy and that he'd been clean for quite some time and was preparing for a comeback in WWE.
It was announced in March that Davey Boy Smith would finally be inducted into the WWE Hall of Fame. The ceremony date is still unknown.