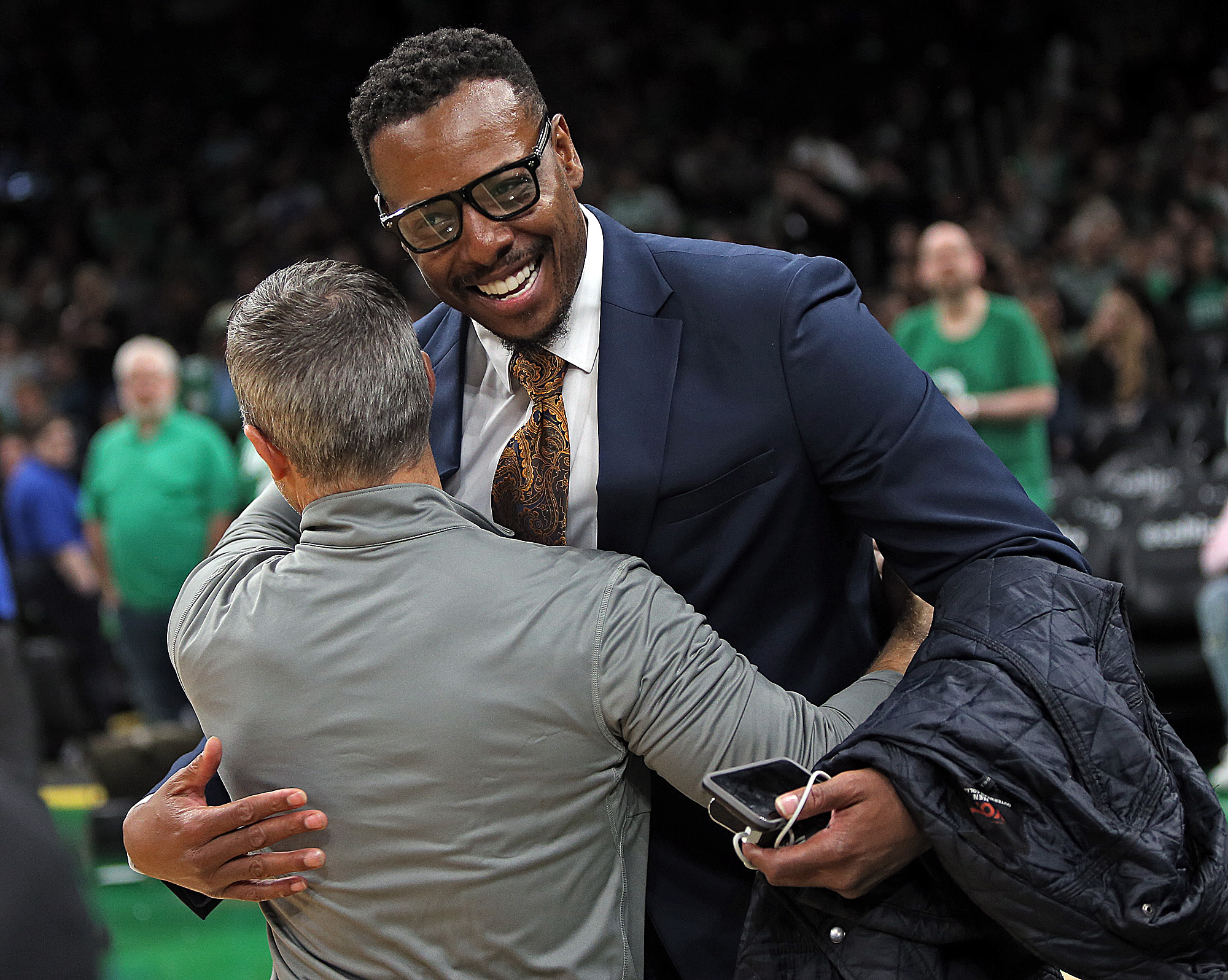 A Paul Pierce Apology Now for Bizarre Video with Strippers Wouldn't Be Authentic
If Paul Pierce decides to apologize now for his Instagram Live video on Friday, it's probably not coming from the heart.
It was a bizarre scene that Paul Pierce apparently wanted the whole world to see. The former Boston Celtics star posted an Instagram Live video on Friday that showed him partying with strippers, causing a stir all over social media. When all the dust had somewhat settled, Pierce nonchalantly went about his business.
Paul Pierce caused a firestorm on social media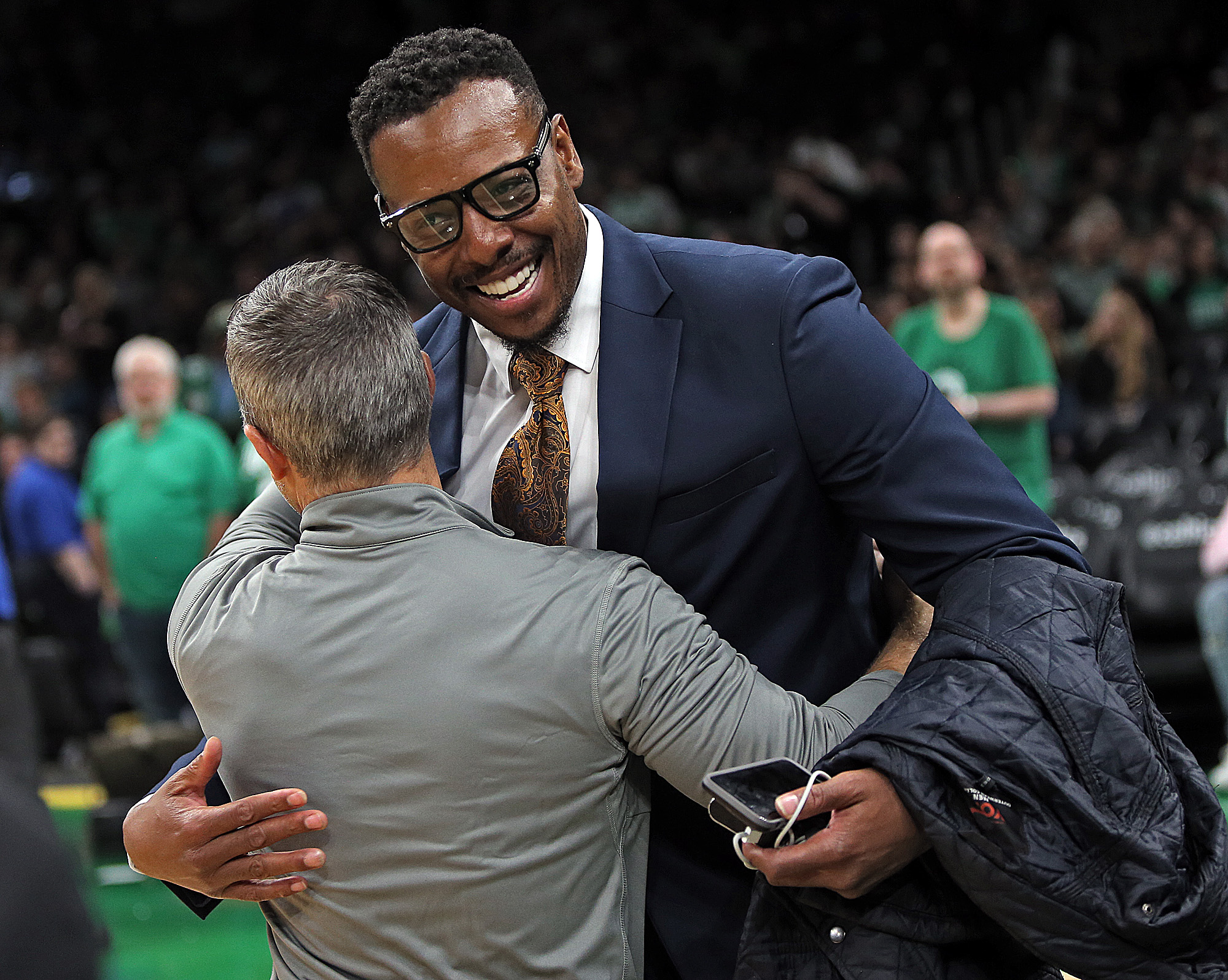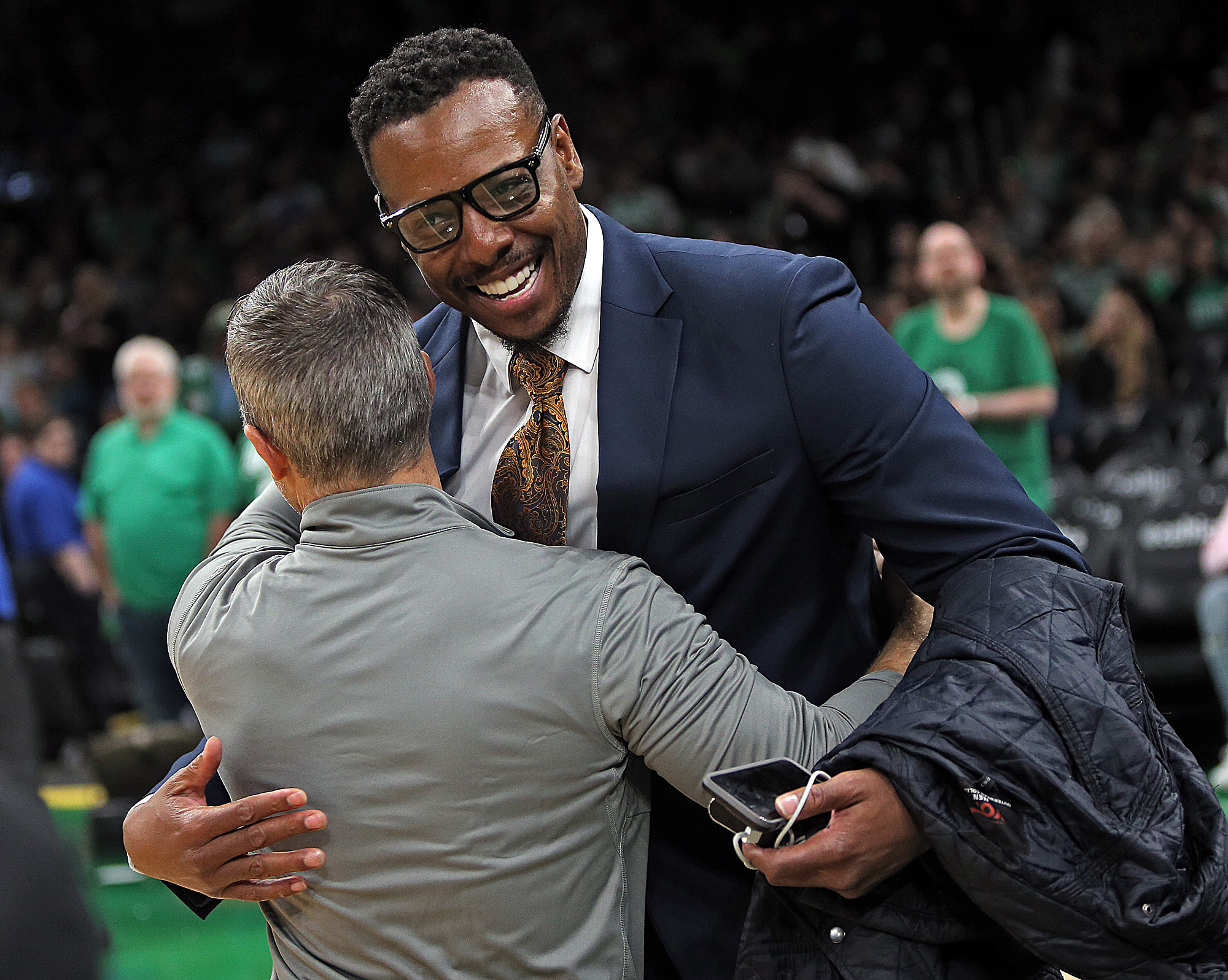 On Friday night, former Boston Celtics star Paul Pierce found himself trending on social media. Pierce has nobody to blame but himself for getting his name out there for all the wrong reasons. He posted a video of himself on Instagram Live while smoking and playing poker with strippers scattered about.
The video got a lot of traction on social media and he was quickly getting roasted for it. Pierce found himself trending much of the day and many fans and players weighed in on the video. Los Angeles Lakers forward simply posted on Twitter, "Paul Pierce a sicko."
While most of the social media reaction was blasting Pierce, there were some who had trouble finding what he did wrong. One person said Pierce was doing his own thing outside of work, but he probably shouldn't have been live-streaming it. Another said he watched the video and was "trying to see what the issue is."
Pierce could be in some trouble with his bosses
While Paul Pierce was on his own time when the video was live, it's not a good look for the former NBA star who now works for ESPN. Pierce is a 10-time NBA All-Star who spent 15 years with the Boston Celtics and 19 years in the NBA. He also spent time with the Brooklyn Nets, Washington Wizards, and the Los Angeles Clippers.
Pierce retired from the league after the 2017 season. After his retirement, Pierce began working as a studio analyst for ESPN prior to the start of the 2017-18 season. He has been an ESPN analyst for the network's coverage on The Jump and NBA Countdown.
Pierce's video is clearly not a good look. His employer, ESPN, is owned by Disney, and the company has a history of disciplining their employees for much less than what Pierce did. To date, there has been no public comment from ESPN on the matter.
If Pierce apologizes, how can it be considered authentic?
Since Friday's bizarre Instagram Live video of Paul Pierce partying with strippers, Pierce hasn't publicly acknowledged the incident. For Pierce, it's been business as usual. On Saturday, Pierce returned to social media, simply writing "Good morning" on Twitter. Never mind that it was posted at 10:50 p.m.
Twenty minutes later, he posted, "What a shot!!!! Omg Gonzaga," referencing the last-second shot in overtime that lifted Gonzaga past UCLA and into the NCAA title game. It's now been three days since the video was posted. There's been plenty of time for Pierce, who clearly appeared intoxicated, to sober up and gather his thoughts.
He hasn't even acknowledged the video, never mind apologize for it. If Pierce sends out an apology this week for his actions Friday, he's clearly been forced to do so by someone else, likely Disney. Pierce is probably in some hot water, and if he wants to return to ESPN, he's going to have to make that apology. When he does, don't believe him.