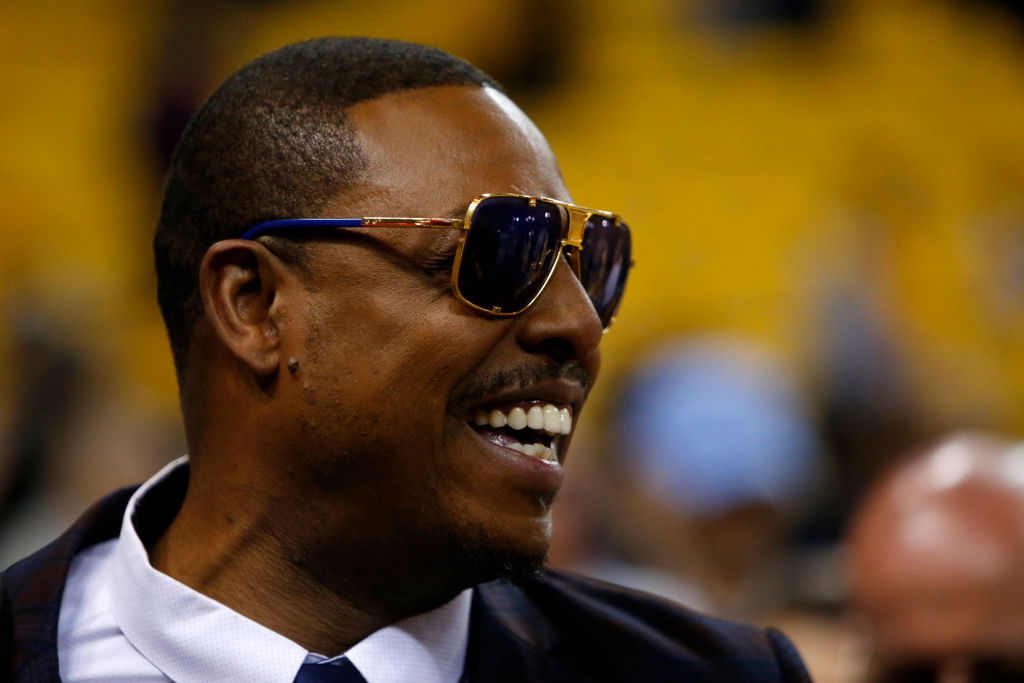 Is Boston Celtics Great Paul Pierce Killing his NBA Legacy?
Paul Pierce is one of the best NBA players of his generation, but some truly bizarre comments might take the luster off his legacy.
Since retiring at the end of last season, Celtics legend Paul Pierce has been one of the most talked about media figures on any major sports network. He has made several statements that have brought scrutiny his way, and he continuously puts himself between a rock and a hard place with his opinions.

Today we will ask ourselves: Is Paul Pierce ruining his media career and NBA legacy already?

Career accomplishments
Before we discuss all of Paul Pierce's truly bizarre comments, we have to show him some love for his career accomplishments.

He was a 10-time NBA all-star and won an NBA championship with the Celtics' big three during the 2007-08 season. Pierce played 15 seasons with the Celtics before finishing up his career with stops in Brooklyn, Washington, and with the Clippers. He retired in 2017, and he sits second on the Celtics all-time leaders scoring list.

His career accomplishments led him to make one of the craziest statements we heard an NBA analyst say all season long.

Comments about Dwyane Wade
A few months ago on ESPN NBA Countdown, Pierce was asked who had the better career, him or Dwyane Wade. Naturally, Pierce believed he had the better career, as you would expect any NBA player to say, but he was almost immediately eviscerated by social media and his colleague on the show. Jalen Rose provided a laundry list of head-to-head stats that proved D-Wade was a much better player.

That was an outrageous comment but not the only one Pierce made that left fans scratching their heads this postseason.

Paul Pierce, poor playoff prognosticator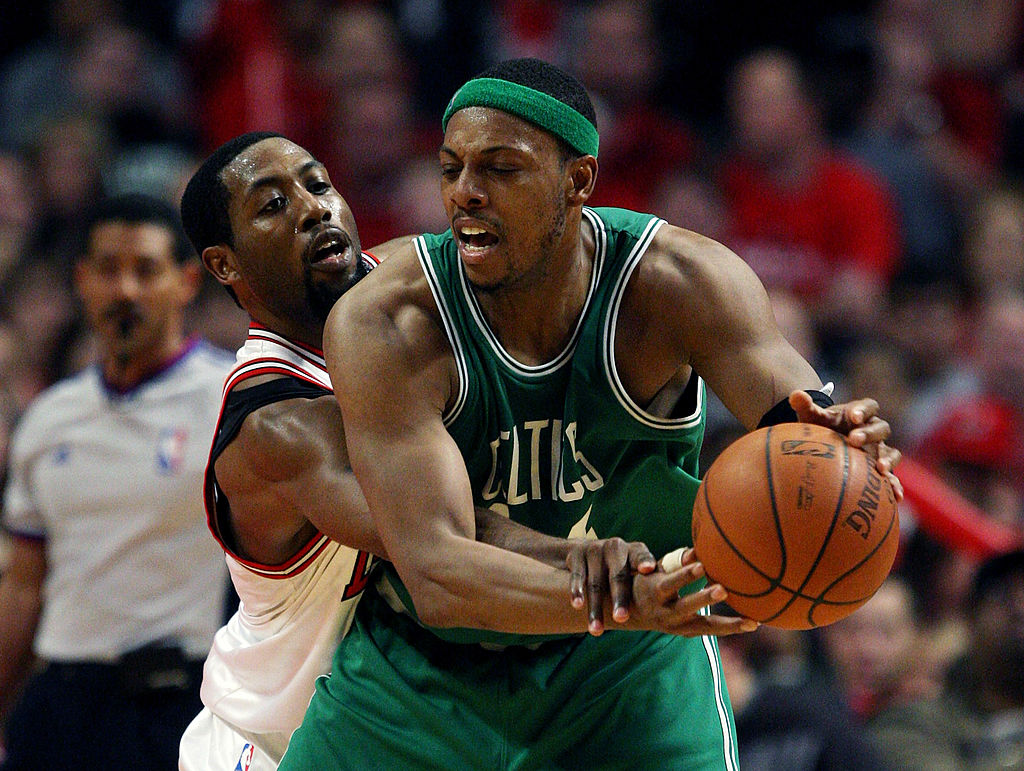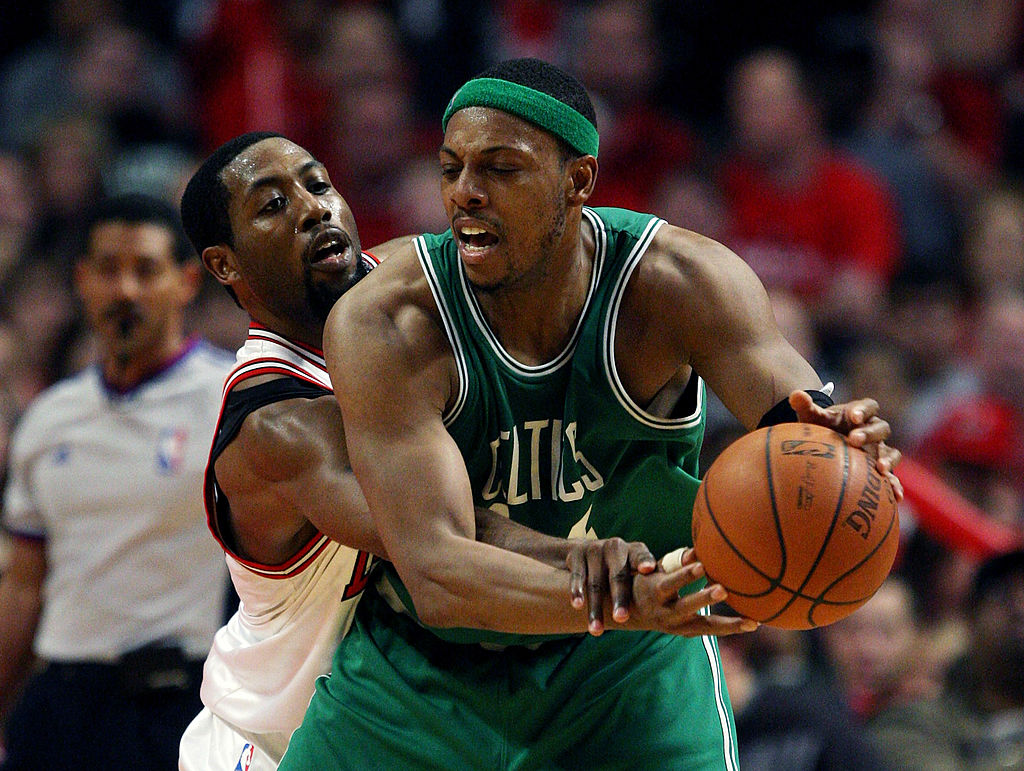 We will put the next set of comments Pierce made together because they both have to do with this year's NBA playoffs.

After the Celtics went up 1-0 against the No. 1 seed Milwaukee Bucks in the Eastern Conference semifinals, Pierce stated that the series was over. It seems like a ludicrous thing to say so early in a postseason series, and it was. The Bucks won the next four in a dominant fashion to take the series, and potential league MVP Giannis Antetokounmpo completely took over the proceedings.

You would think Pierce would learn from making statements so quickly, but he did it again in the Eastern Conference Finals. Pierce stated that Toronto would lose the series after falling down 2-0. The Raptors also won the next four and earned the franchise's first trip to the NBA Finals. We will give him a little credit because he stated that Toronto would win the NBA Finals in six games and they still have a great chance to do it after going up 3-1 against the Warriors.

Wheelchair incident
In another interesting twist of events, Paul Pierce revisited his own career to tarnish his reputation.

During an NBA Finals game in 2008, Pierce was escorted to the locker room in a wheelchair after an apparent injury. Pierce came back only a few minutes later to help the Celtics win the game against the Lakers.

When speaking about the incident on TV during the 2019 postseason, Pierce stated that he only had to use the bathroom. A few minutes later, he took it back. What's the truth?

Again, social media came with their ammo ready, and the national NBA fanbase ridiculed him. This seemed like a way for Pierce to save face, but it just makes him look even more ridiculous.

There have been hundreds of NBA players that have walked back to the locker room with lower body injuries, so for him to say he needed it to use the bathroom? We aren't buying it. And if he did, that's a new low for one of Boston's most legendary players.