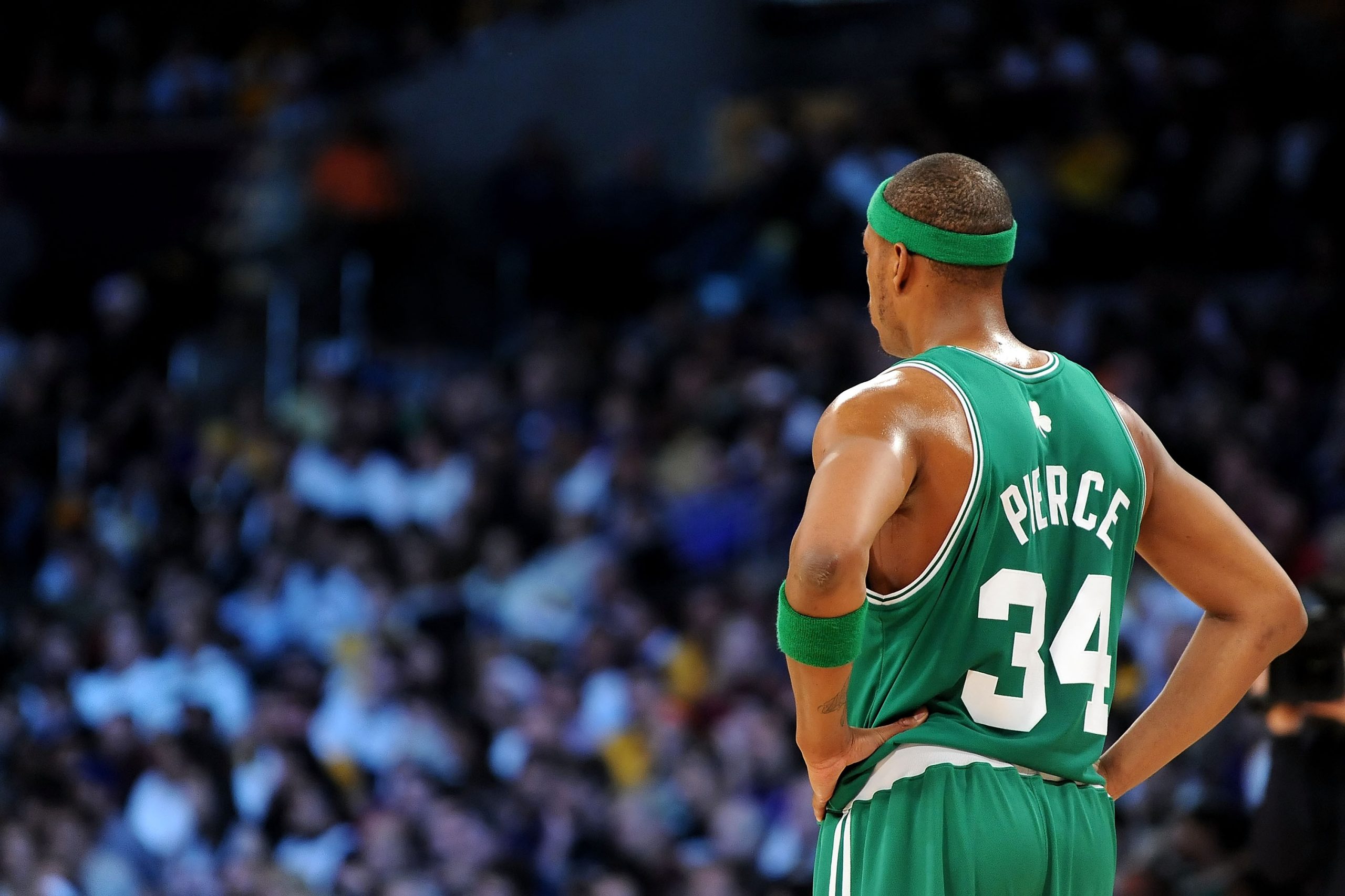 Paul Pierce Reached the Hall of Fame but Has 1 Mission Left — Hunt Down His Father
Paul Pierce has a new mission and that's to hunt down his father.
Paul Pierce has reached the pinnacle of his NBA career as a 2021 member of the Naismith Memorial Basketball Hall of Fame. Former Boston Celtics teammate Kevin Garnett will present Pierce at Saturday's induction ceremony in Springfield, Massachusetts. Pierce accomplished everything he needed to do in the NBA by winning a championship, becoming a 10-time NBA All-Star, and making the Hall of Fame. Now he has another mission — hunt down his father.
Paul Pierce's father, George, left when Pierce was 6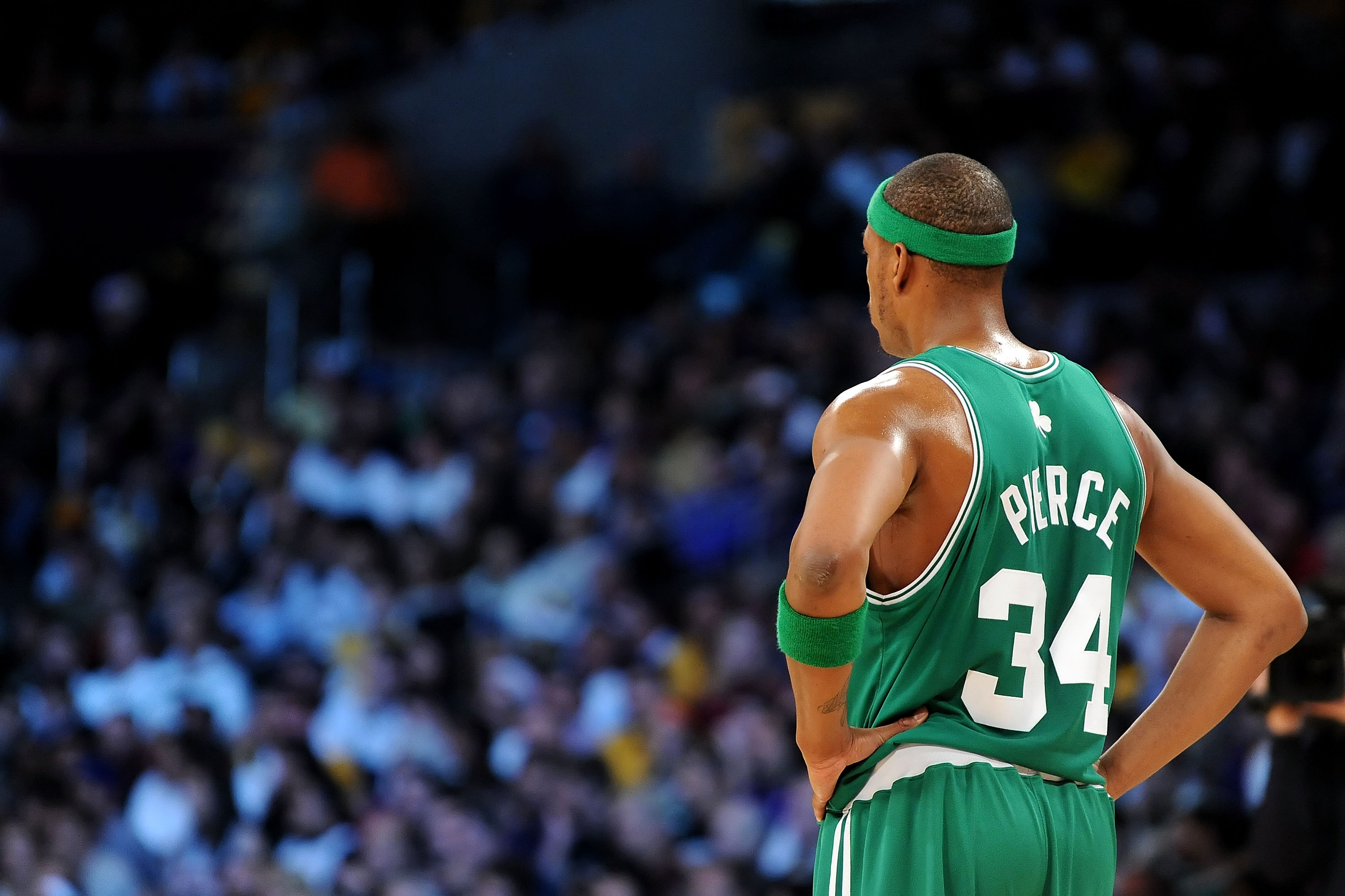 Pierce was raised by his mother, Lorraine, in Inglewood, California, after his father, George, left the family when Pierce was 6 years old. Despite not having George in the house as a child, Pierce focused on basketball. He thrived on the court, but it took him a little while to get going.
Pierce was cut from his high school team during his freshman and sophomore years at Inglewood High School. As a junior, however, Pierce proved to be the best player on the team in his junior year and was a McDonald's All-American in his senior year.
He played collegiately at Kansas for three years before the Celtics made him the 10th pick in the 1998 NBA Draft. He spent 19 years in the NBA, the first 15 with the Celtics. Pierce did it all without hearing from George.
"I understand you didn't have to be with my mom," Pierce recently told Sports Illustrated. "All right, whatever. But you know, I'm still your son."
Paul Pierce was brutally stabbed at a club in 2000 and still never heard from his father
On Sept. 25, 2000, Pierce was at a Boston nightclub and spoke briefly with two women before being approached by several men. The men punched, kicked, and stabbed Pierce after hitting him in the side of the head with a champagne bottle. According to Sports Illustrated, Pierce doesn't recall a whole lot from that night.
Pierce's teammate, Tony Battie, and Battie's brother rushed Pierce to Tufts-New England Medical Center. Pierce remembers being in intense pain, the sleepless nights, and being angry after the incident. The only person he spoke with outside of basketball was his mother. He never heard from his father. Pierce received many calls and cards, wishing him well. None came from George.
"I know," Pierce said. "I looked through every one.
"Why you didn't you at least reach out? Ask how I'm doing. I never asked him for money. What happened? I think that's every kid whose father isn't around. What went wrong? I'm not going to judge you for it. He's older now. I mean, I don't have any hate for him."
Pierce said he plans to reach out to his father
After the stabbing, Pierce's way of keeping his anger under control was through basketball.
"I didn't talk to friends, family, he said. "All I thought about was basketball. I just wanted to ball, and I wanted to take my anger out on everyone. I wanted to bust everyone's ass who stepped in front of me."
In the 2000-01 season, Pierce played all 82 games. He averaged 25.3 points and 6.4 rebounds per game. It still wasn't enough for him to make his first NBA All-Star appearance. He wasn't happy with that, either.
"I was so pissed off," said Pierce. "I swore I would make it next year."
He did. In the 2001-02 season, Pierce again played all 82 games. He put up 26.1 points and 6.9 rebounds per game and made the first of five straight NBA All-Star Games. After missing the game in the 2006-07 season, he made it five more consecutive years.
After reaching that goal, Pierce has another — to talk to his father.
He knows his father lives in northern California. While working for ESPN, he spoke with Jalen Rose, who never met his father. Rose told Pierce he wishes he did, but his father died in 2007. Pierce said his children have been asking questions, and he'd like to give them an answer. He insists he'll reach out to him.
When this pandemic lifts," said Pierce, "I'm going to do it."