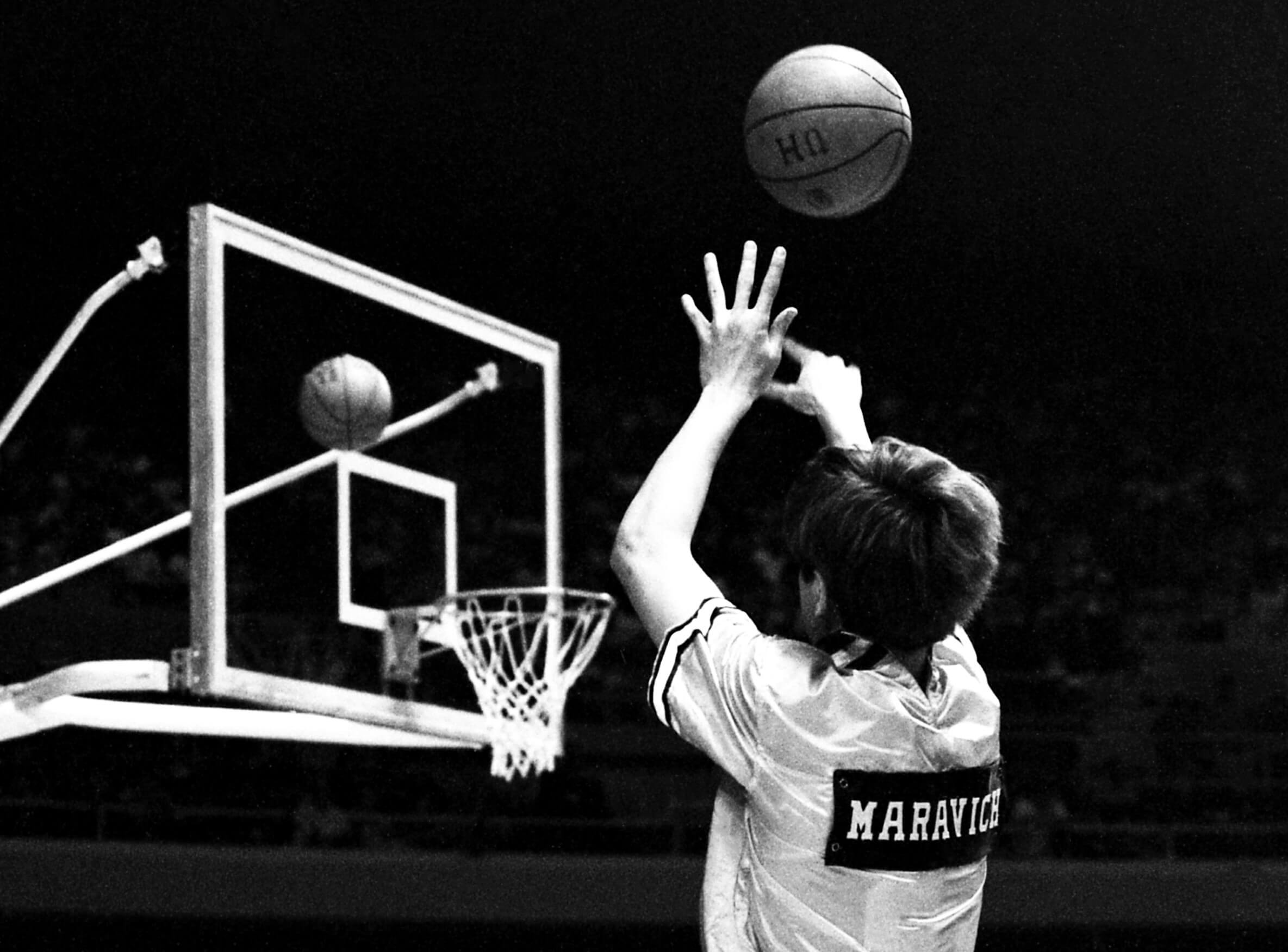 Pete Maravich Had 2 Goals Entering His Final Year at LSU and Had No Problem Achieving Both
Pete Maravich had no problem reaching both of the goals he set entering his senior year at LSU.
After two years of playing basketball at LSU, Pete Maravich was the talk of the town. In his first year with the varsity (freshmen couldn't play at the varsity level back then), "Pistol Pete" averaged 43.8 points per game.
Playing for his father, Press, Maravich helped turn around an NCAA program that went 3-23 the previous year. In his first season with the varsity, the 6-foot-5 guard helped the Tigers to a 14-12 mark. After putting up 44.2 points as a junior and going 13-13, Maravich had two goals as he headed into his senior year. He had no problem reaching either of them.
Pete Maravich always played the game his way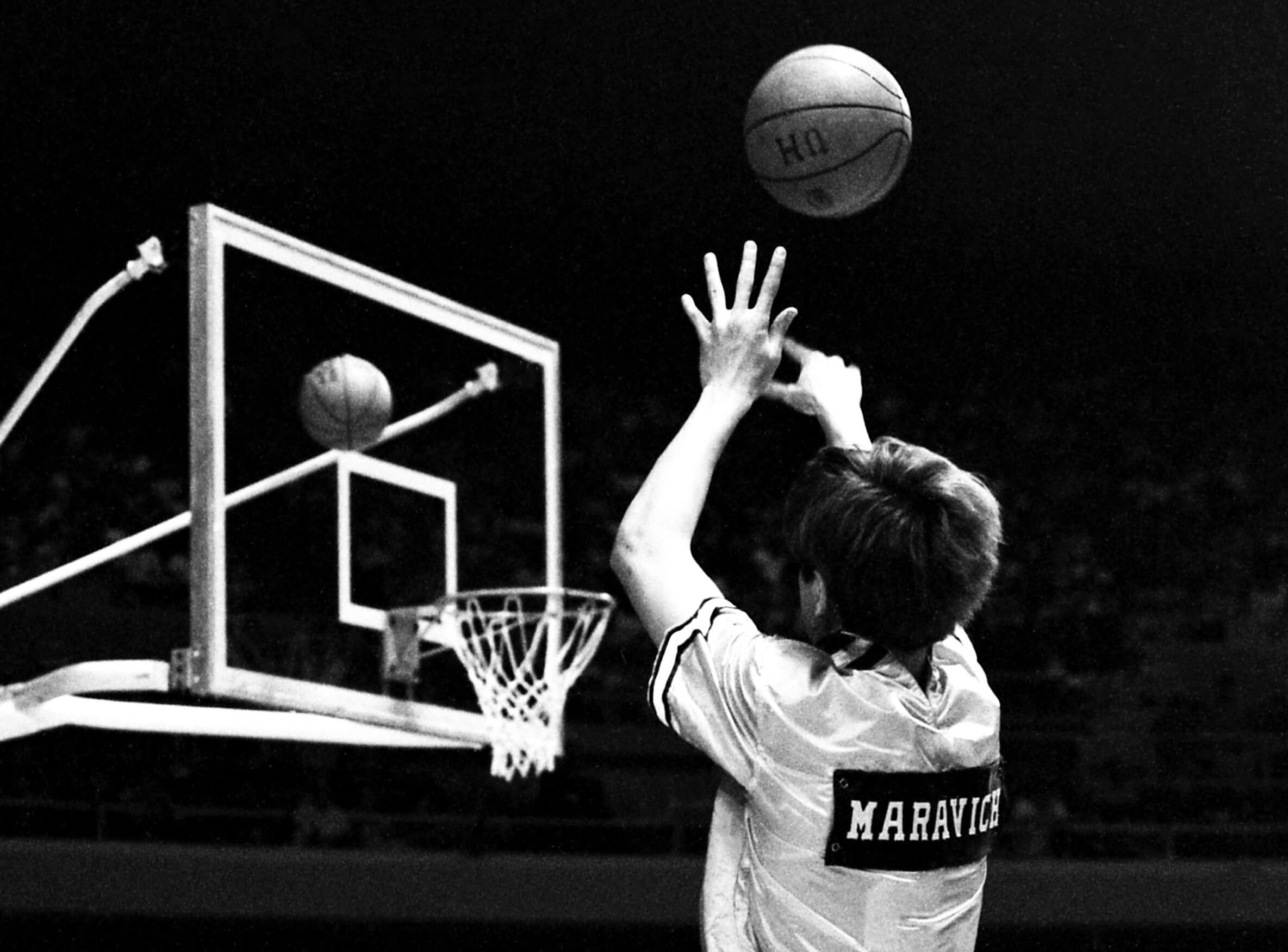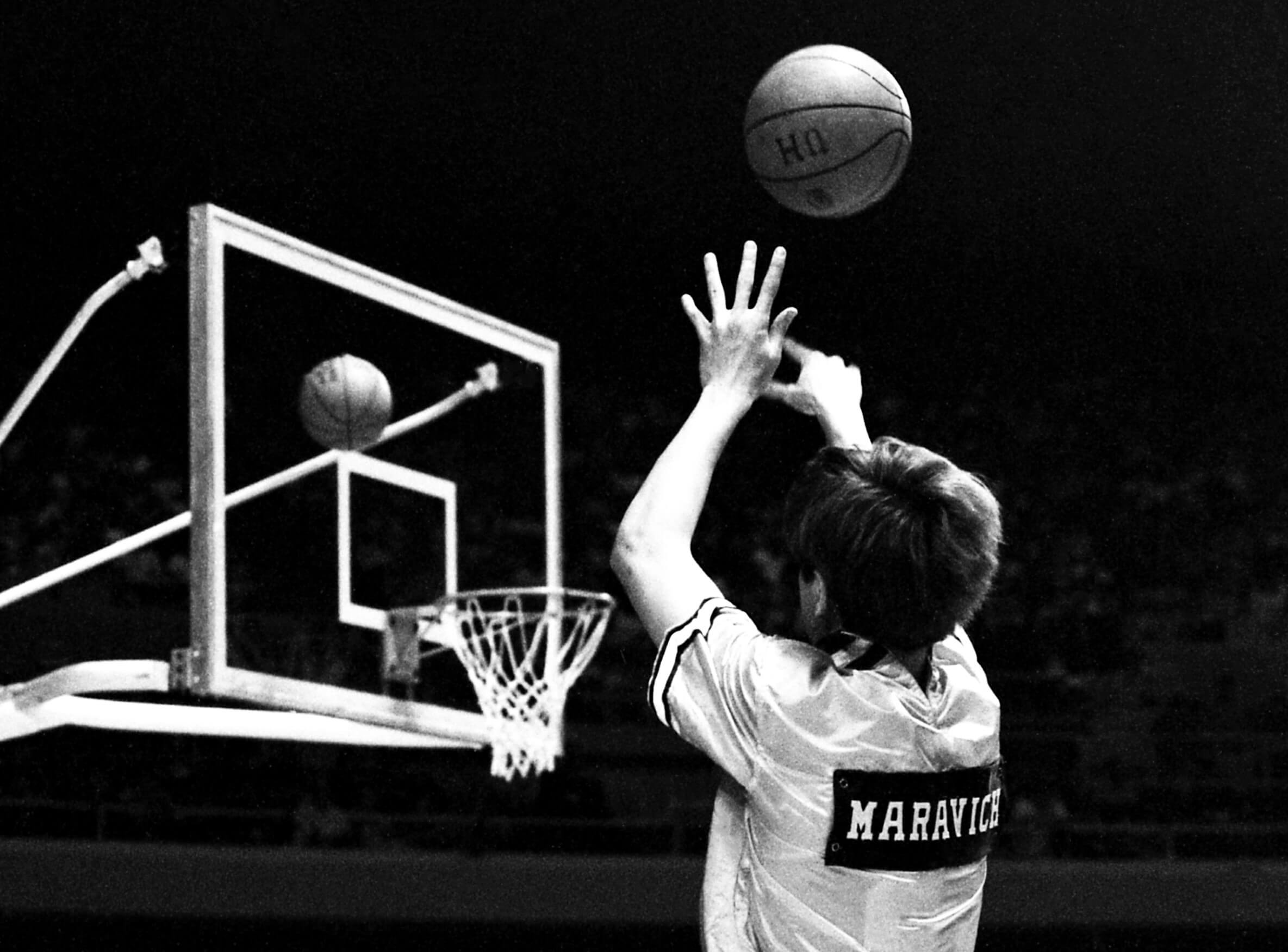 Pete Maravich took some heat for his play on the basketball court. Some called him a ball hog, while some called him a hot dog for his fancy no-look or behind-the-back passes. Truth is, Maravich had to be the star on a team of non-stars. He attempted 38 shots a game, and sometimes that rubbed his teammates the wrong way.
"Press came out one year and said that Pete's going to have to shoot 40 times for us to win," former Maravich teammate Ralph Jukkola told Sportscasting earlier this month. "That was kind of a downer for us to hear. I think it may have burned some bridges. I didn't like it. It was almost like telling us we ain't worth a darn."
When those teammates got an up-close view of Maravich, however, they understood the hype.
"When you play against him or play with him, you find out what he can do," Jukkola said. "He was legit. His talent was above and beyond what we had."
While he heard the name-calling wherever he went, Maravich insisted he wasn't going to change the way he played just to please others.
"Whatever happens — whatever the criticism or the whistles or handkerchiefs or even shouts of "hot dog" —I'm going to go out shooting and passing in my own way," Maravich once said in a 1969 first-person Sports Illustrated story. "I can't change now. It's the only style I have, even if it is one long show. After all, everybody loves a show."
Maravich had two goals entering his senior year at LSU
Maravich was the best player in college basketball then and is still considered one of the best ever. While players celebrate 1,000-point careers, Pistol Pete racked up more than 1,000 points in each of his sophomore and junior seasons. Despite the high point totals, the Tigers hadn't qualified for a postseason tournament. As a senior, Maravich said he had two goals heading into his final year of college.
"I'm looking forward to two things this year," he penned in the Sports Illustrated article. "The first is trying again to get into a postseason tournament (the NIT has wanted us the past two years, but we just haven't won enough games), and the second is to break Oscar Robertson's three-year scoring record of 2,973.
"I've got 2,286. If I stay healthy, maybe I can go for that late in the season."
Maravich had no problem reaching both goals.
LSU finished the season at 22-10. Although they weren't selected for the NCAA tourney, they qualified for the NIT, finishing fourth overall.
Maravich also averaged 44.5 points over 31 games. He finished the season with 1,381 points to give him 3,667 for his career, a record that still stands 53 years later.