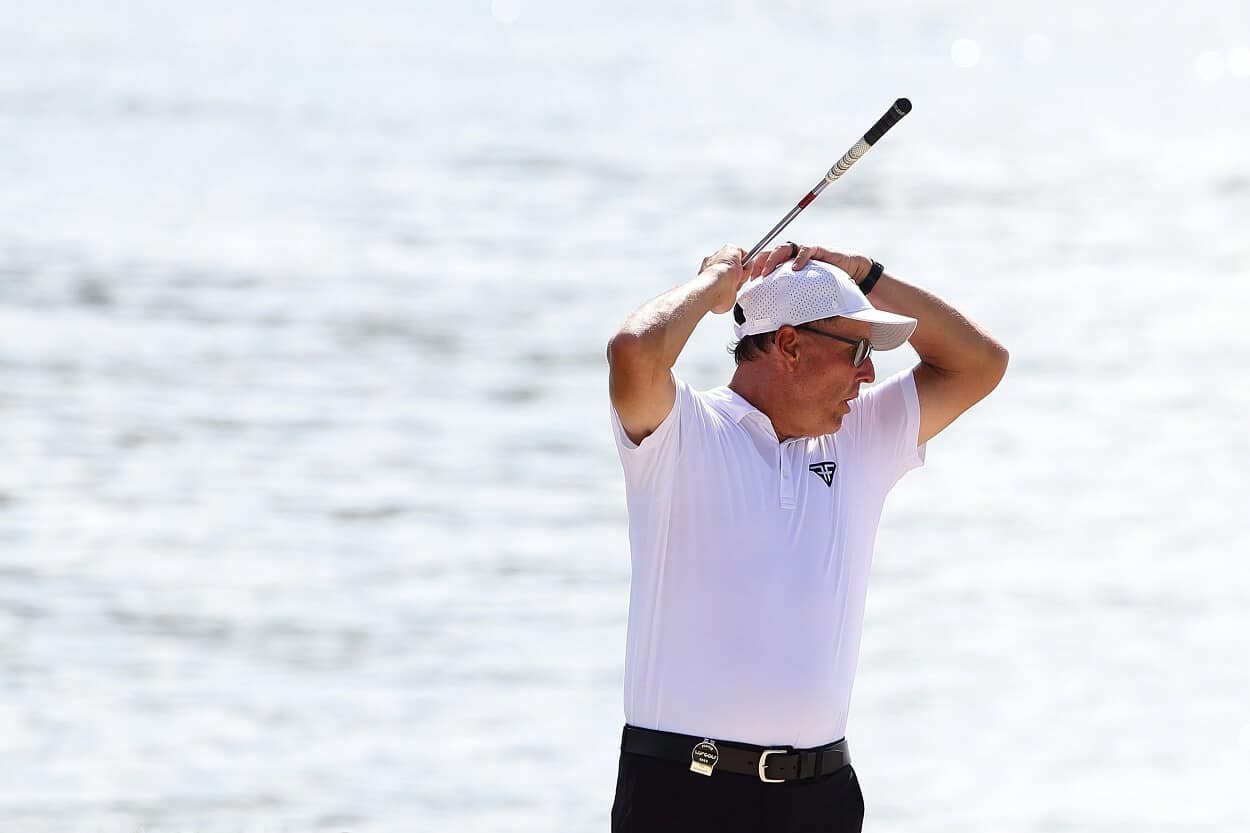 Phil Mickelson Blew His Best Shot at His First LIV Golf Title With One of the Worst Scores of the Final Round in Singapore
Phil Mickelson struggled in the final round of the LIV Golf event in Singapore.
Since making the jump to LIV Golf last year, Phil Mickelson hasn't put himself in a position to win a single tournament. And, yes, that includes the Masters.
Sure, his final-round 65 at Augusta National was spectacular, and his tie for second was unexpectedly impressive. But Lefty was never winning. Actually, strike that. Jon Rahm was never losing is more like it. But I digress.
As for Mickelson's LIV Golf career, he'd only finished inside the top 10 on one occasion coming into this week's event in Singapore, that being a tie for eighth last year in Chicago, where he still finished seven shots behind Cameron Smith.
But coming off a solid run in Australia, Phil maintained his momentum and opened his week with a solid 5-under round of 66 on the par-71 layout at Sentosa Golf Club. And in round two, he shot the exact same score, putting him at 10-under for the week and just three shots off the lead held by Talor Gooch and Sergio Garcia.
But Mickelson's final 18 holes didn't go quite as smoothly. In fact, he shot one of the worst scores in the field on Sunday and fell down the leaderboard.
Phil Mickelson shot one of the worst rounds of the day over the final 18 holes of the LIV Golf event in Singapore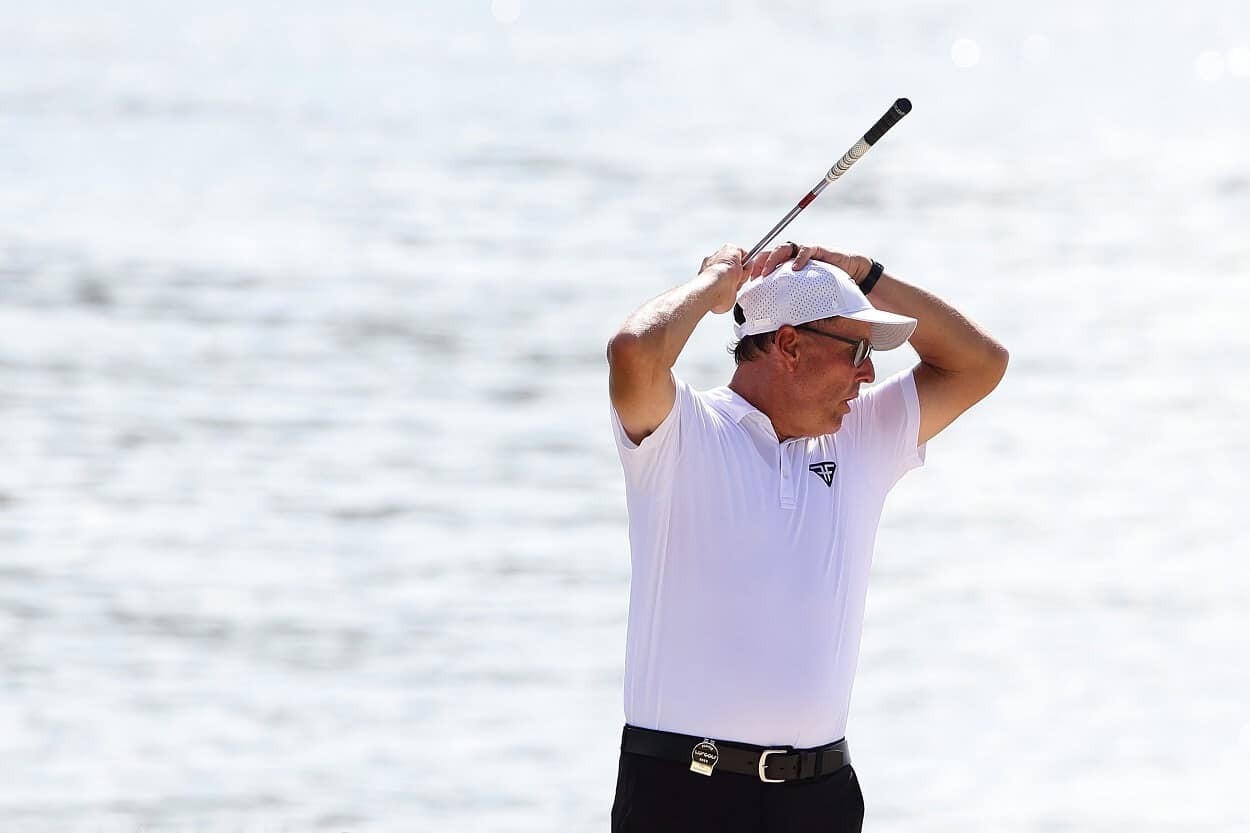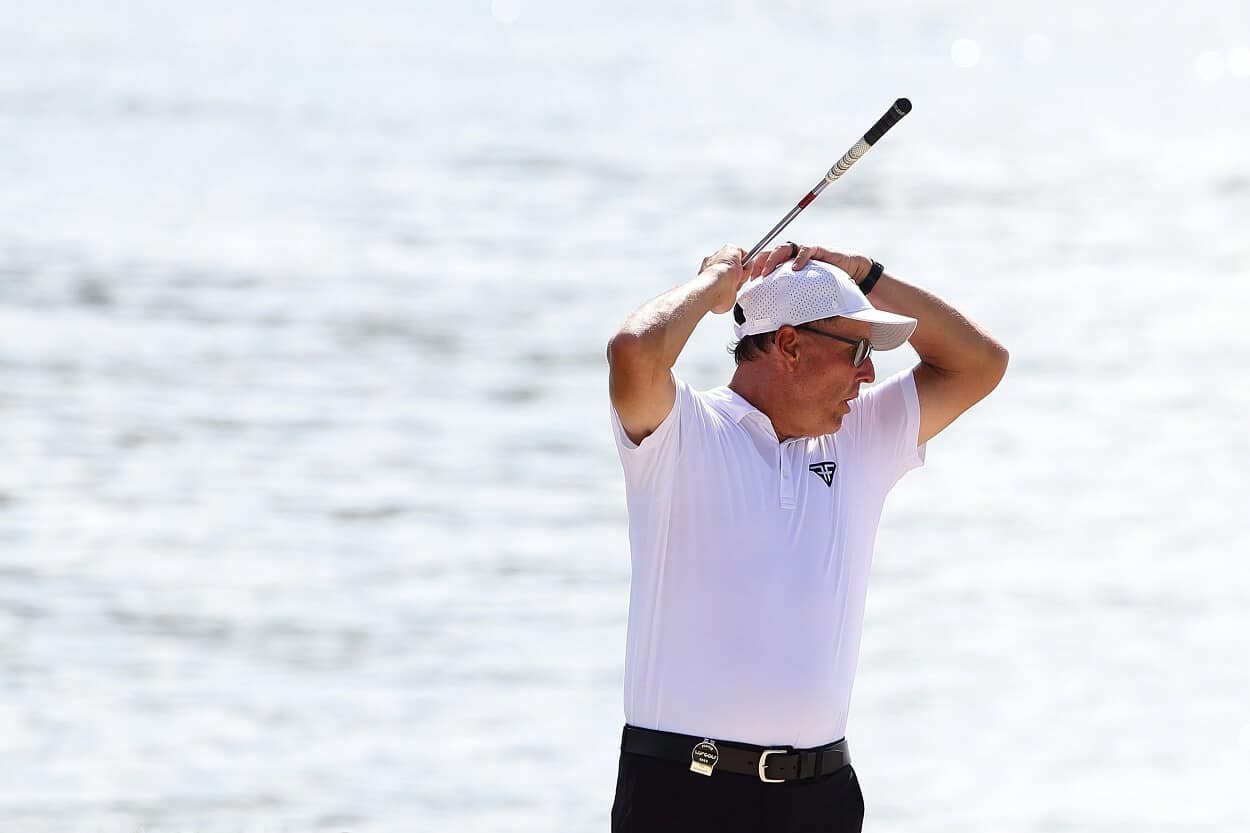 On a great day for scoring at Sentosa, Mickelson didn't take advantage. While the 45-time PGA Tour winner carded five birdies, he also recorded two bogeys and two doubles to shoot a 1-over round of 72, leaving him at 9-under for the week.
Meanwhile, Gooch and Garcia each shot 4-under and went to a playoff, which Gooch won with a birdie on the first extra hole to become the first back-to-back winner in LIV Golf history.
As for Phil, his disappointing round technically left him in a tie for 13th, although he officially finished 15th, given the way LIV Golf scoring works. And just how disappointing was the 52-year-old's day? Well, of the 48 players in the field, 38 were able to shoot under par. And just four players shot worse than Mickelson.
Next up for Phil Mickelson is the LIV Golf event in Tulsa from May 12-14, and he'll then make his return to the PGA Championship at Oak Hill.