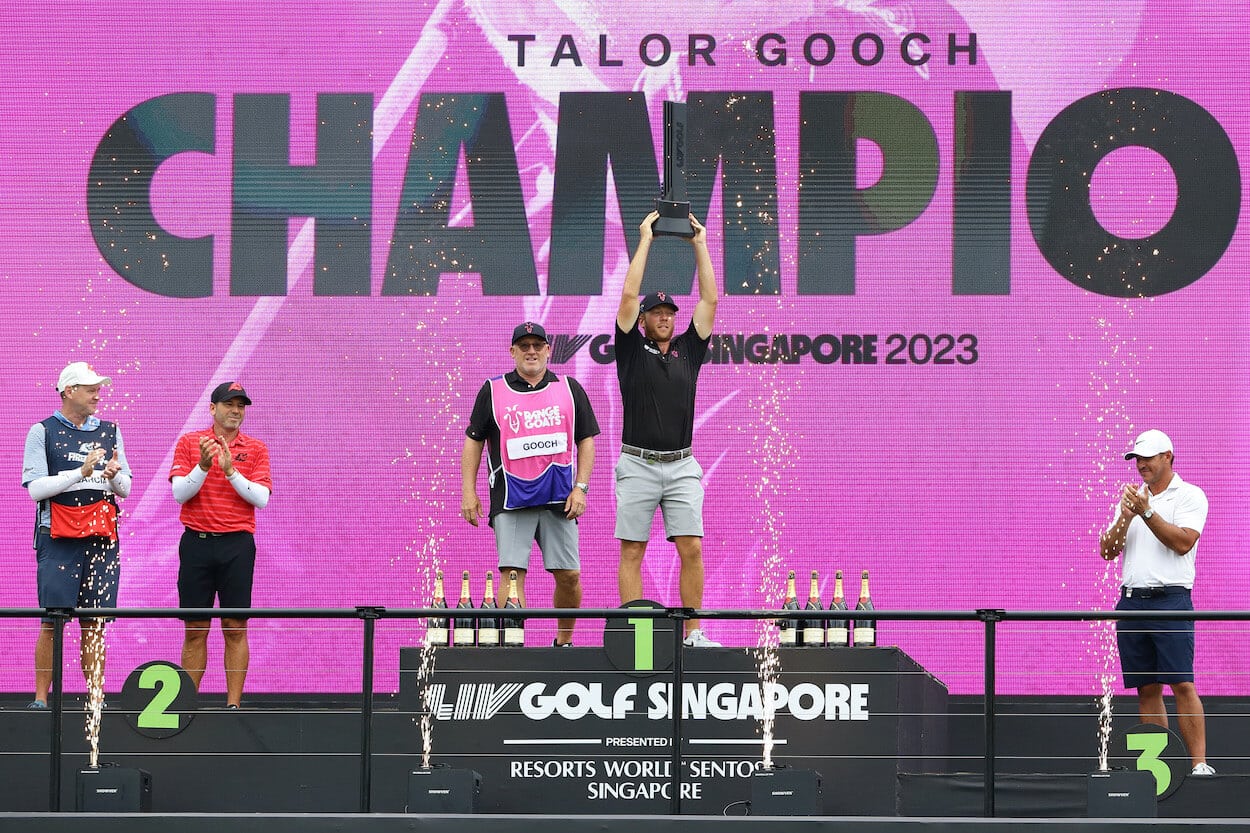 LIV Golf: Talor Gooch Has Added $9.1 Million to His Bank Account in the Last 8 Days
Talor Gooch has nearly matched his $9.25 million career earnings on the PGA Tour in one week with LIV Golf.
It must feel pretty good to be Talor Gooch right about now.
The American golfer won the LIV Golf Invitational in Singapore while you were sleeping to secure his second victory in as many weeks. Just last weekend, he won the LIV Golf event in Adelaide for his first career win on the Saudi-backed tour. Gooch's RangeGoats GC also finished first and second, respectively, in the team competition the last two weeks.
Talk about a hot streak.
In the last eight days alone, Gooch has banked $9.1 million in LIV Golf winnings. He earned nearly the same amount of money in 121 career starts on the PGA Tour.
Talor Gooch has banked $9.1 million in the last 8 days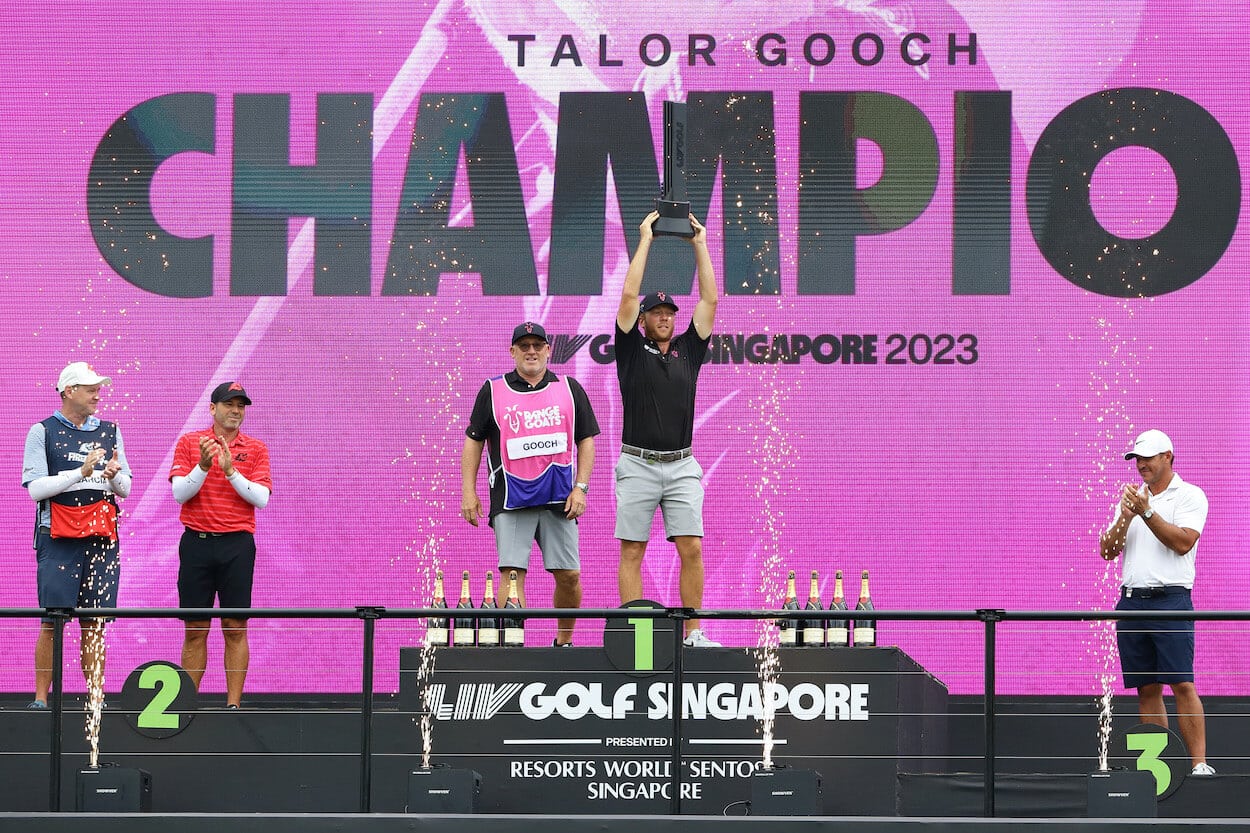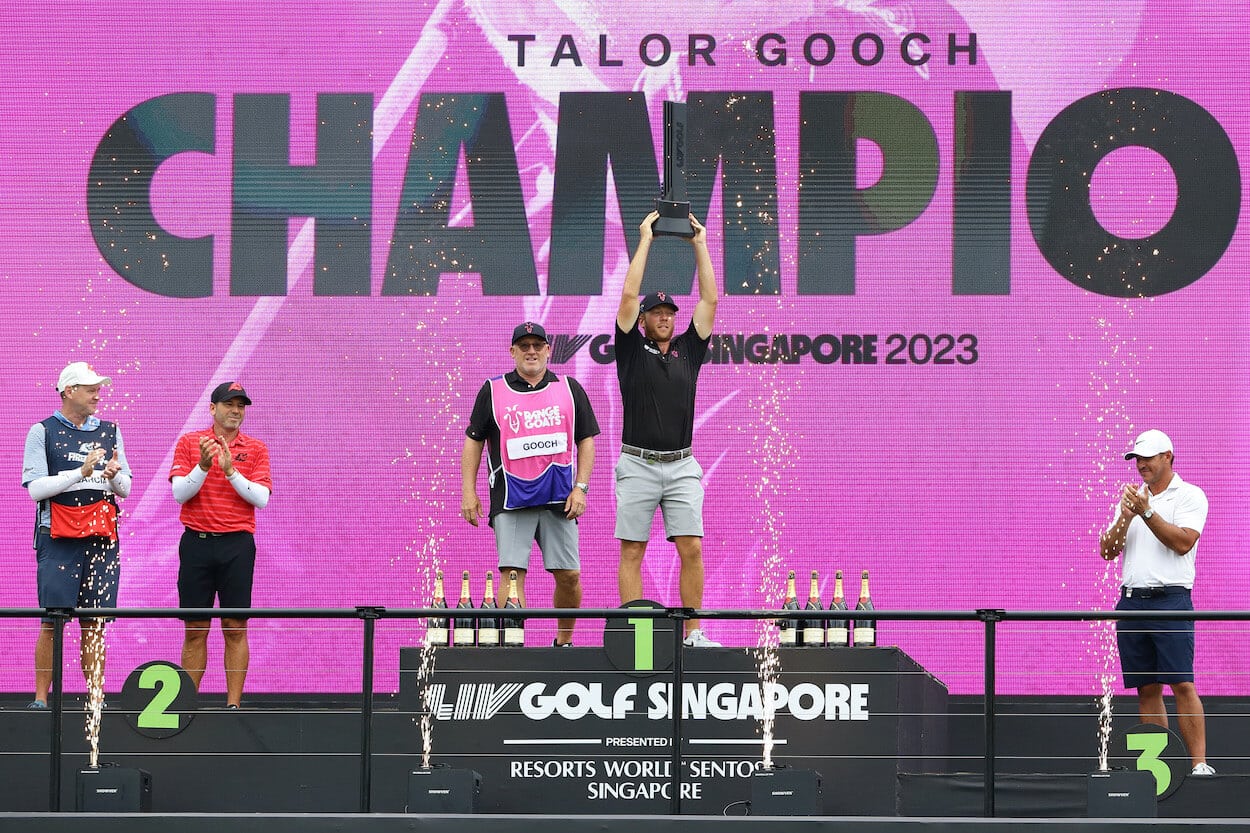 The switch to LIV Golf was alluring to PGA Tour pros for a multitude of reasons, the biggest one being the massive pay raise. No one is reaping the benefits of these large purses quite like Talor Gooch.
Last week, Gooch shot two straight rounds of 10-under 62 at Grange Golf Course in Adelaide to cruise to his first victory on the rival tour. If that wasn't enough, the 31-year-old won again in Singapore a week later to become the first back-to-back champion on the LIV Golf Invitational Series.
Gooch banked $4 million for each of his individual titles, and because his RangeGoats GC won the team competition in Singapore and finished second in Adelaide, he added another $1,125,000. Add it all up, and that's $9,125,000 in earnings in the last eight days.
In 13 starts on the Saudi-backed tour, Gooch has won more than $19 million in on-course earnings alone. And that doesn't even include his signing bonus, which was likely an eight-digit figure.
Yeah, it's safe to say Gooch is enjoying himself away from the PGA Tour.
Talor Gooch nearly matched his career PGA Tour earnings in two LIV Golf starts
Gooch wasn't exactly a star on the PGA Tour. The American recorded 11 top-10 finishes in 121 career starts before defecting to LIV Golf, and he won the 2021 RSM Classic for his lone victory. Gooch banked a total of $9,250,299 in on-course earnings in five full-time seasons on the PGA Tour.
In the last eight days with LIV Golf, Gooch has nearly matched that total with $9,125,000 in on-course earnings.
There may be a few players regretting their decision to ditch the PGA Tour for LIV Golf, but Gooch surely isn't one of them.