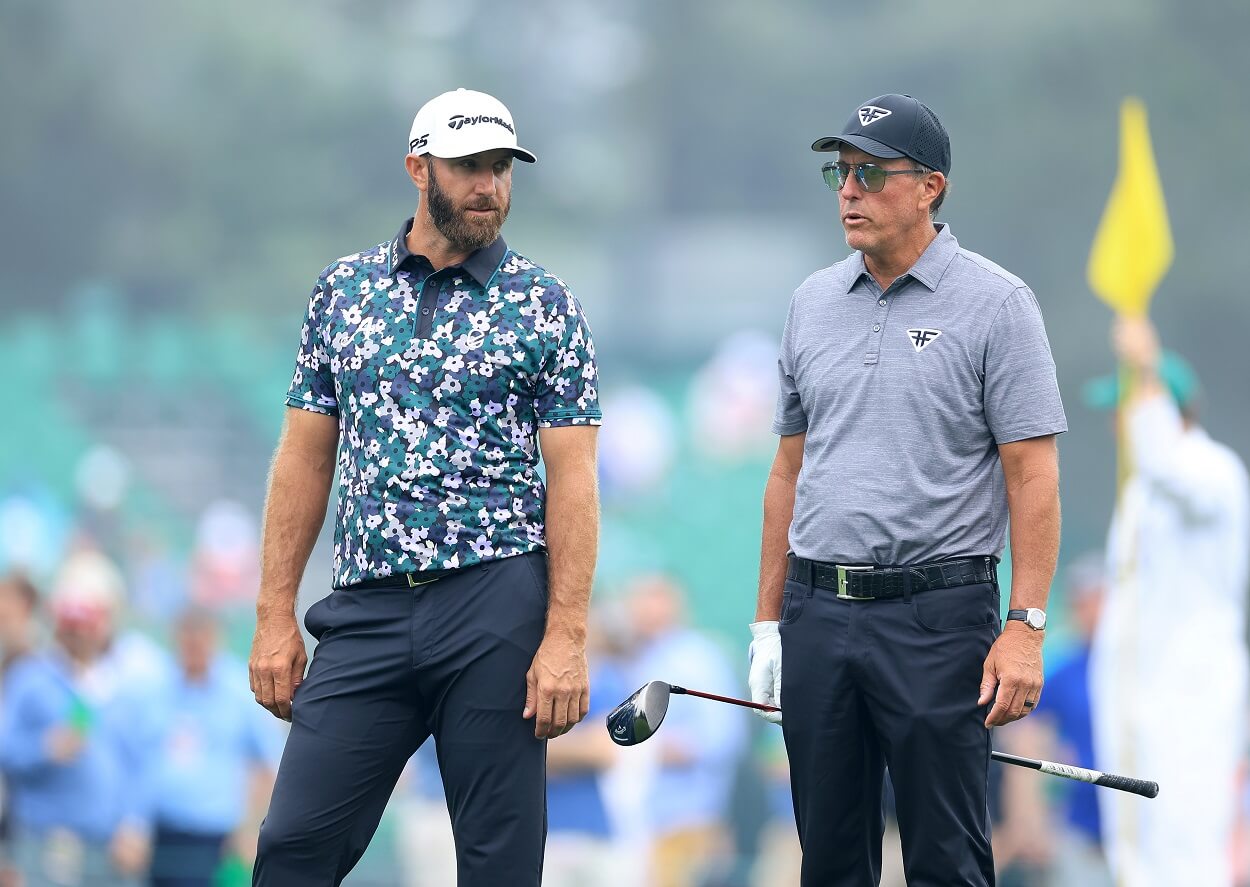 LIV Golf Players Were Officially Removed From the PGA Tour's All-Time Money List But Not Out of Spite
Those who left for LIV Golf are no longer included on the all-time PGA Tour money list for a specific reason.
If one were to go to the official website of the PGA Tour looking for the all-time leading money winners, you'd, of course, see Tiger Woods at the top — where he's been for quite some time now.
Woods is the only player in PGA Tour history to crack the $100 million mark, which he accomplished in September 2012, and he's added more than $20 million since then. He's obviously made far more than that outside the ropes, but we're talking only about official on-course earnings here.
Now, here's where things get confusing.
On the actual all-time PGA Tour money list, Tiger's longtime rival, Phil Mickelson, sits in second place with more than $96 million in on-course earnings, while Dustin Johnson takes the third-place spot with close to $75 million.
At PGATour.com, however, you'll see Rory McIlroy in second place and Jim Furyk in third. So why the discrepancy? Well, it's actually quite simple.
Mickelson and Johnson, of course, left the PGA Tour in 2022 to join LIV Golf. And that's why you won't find them or anyone else who defected to the Saudi-backed series on the "official" money list. Now, some might think that was done out of spite. Truth be told, however, the removal was done for a very specific reason.
LIV Golf players were removed from the all-time PGA Tour money list for a specific reason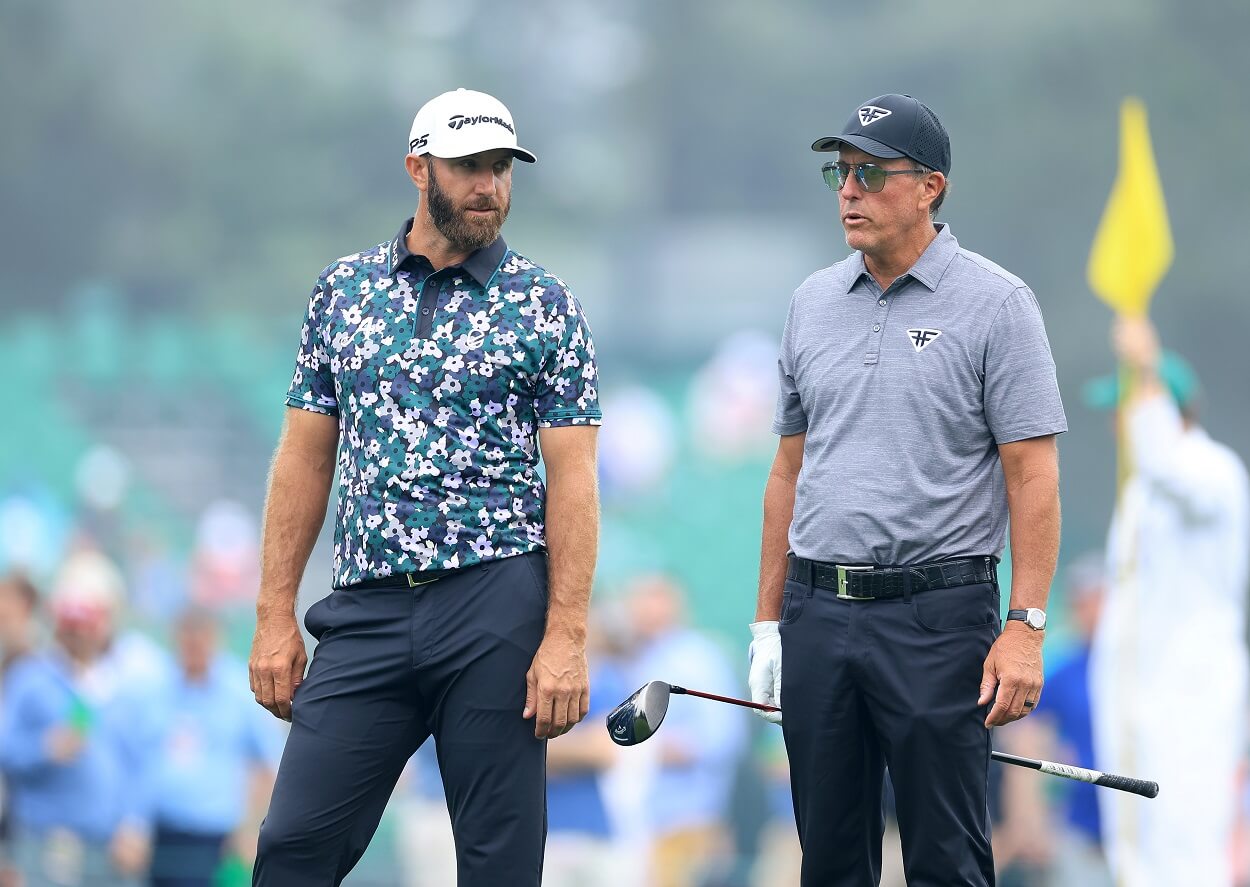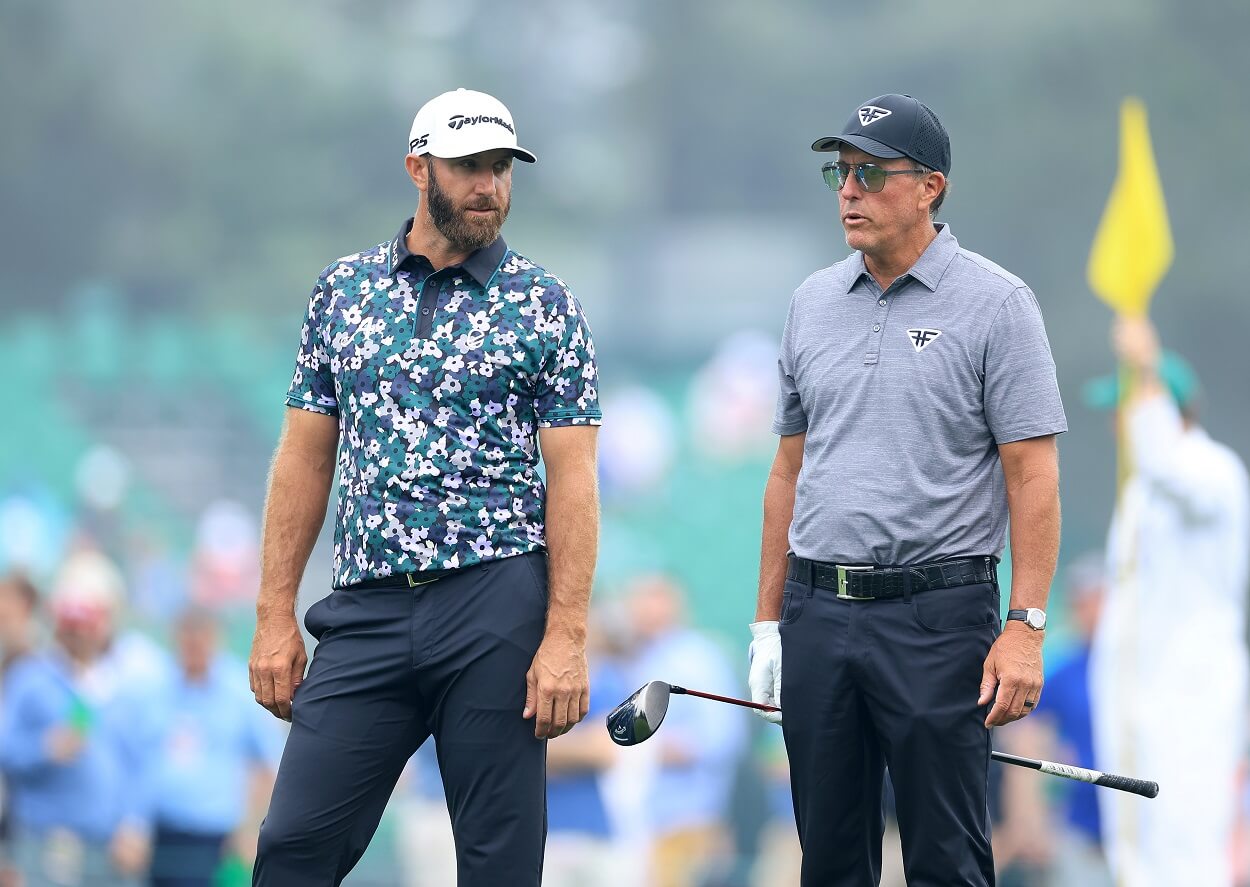 For those unaware, the PGA Tour allows players to use a one-time exemption for being in the top 50 on the all-time money list and another for being in the top 25. Naturally, these exemptions are used by older players who would otherwise lose their full-time status.
This is why the LIV Golf guys were removed.
And that removal paid immediate dividends to six-time PGA Tour winner Rory Sabbatini. At the conclusion of the 2020-21 season, he was set to lose his status but opted to use his top-50 exemption to keep his card, as he ranked 29th on the all-time money list.
And at the end of the 2021-22 campaign, Sabbatini was again set to lose his card as he'd failed to finish in the top 125 of the FedEx Cup standings and was 31st on the all-time money list.
However, once the LIV Golf players were removed, he vaulted up to 25th, allowing him to use the top-25 exemption for the 2022-23 PGA Tour season.
So, again, the move wasn't made out of spite but served a specific purpose.