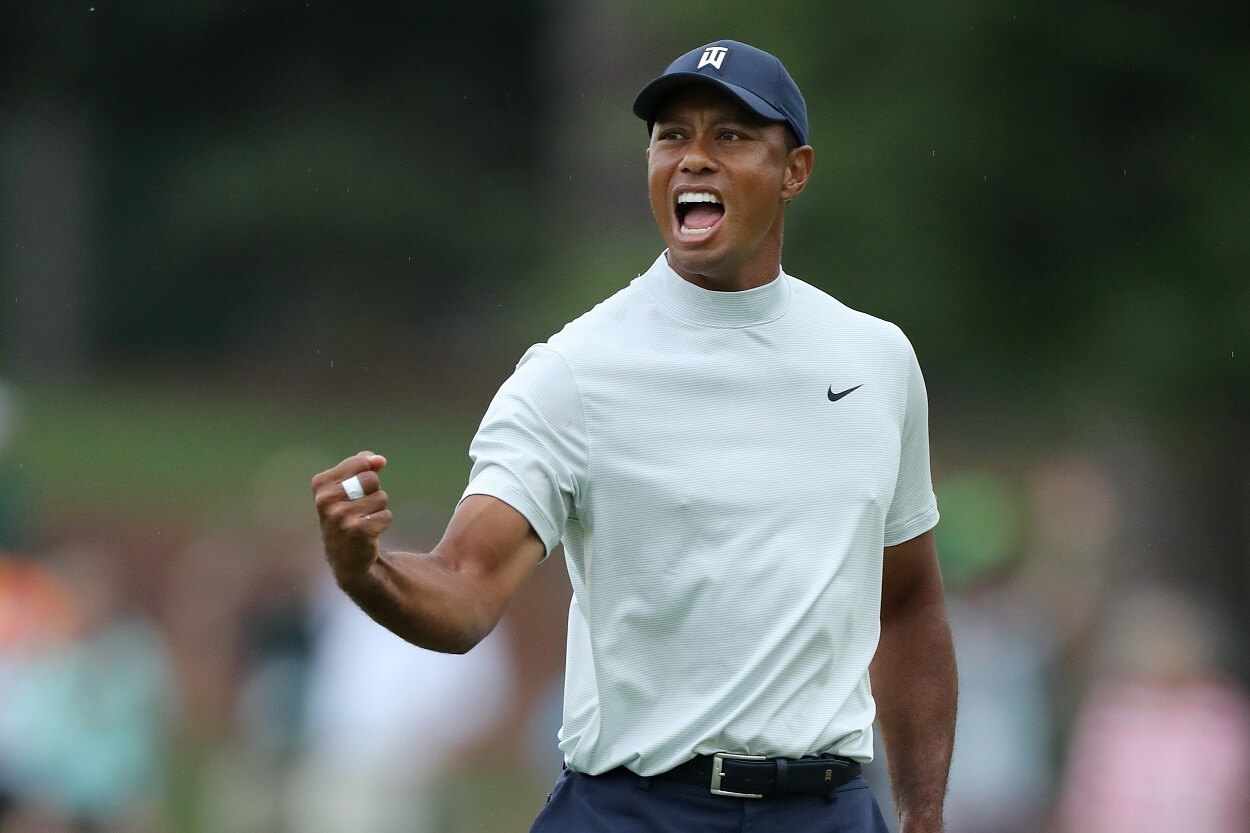 Who Has Made the Most Money in PGA Tour History?
A look at the all-time leading money winners on the PGA Tour.
Now more than ever, there's a ton of money to be made on the PGA Tour.
Purses grew exponentially after Tiger Woods hit the scene in the late 1990s, and the introduction of the FedEx Cup in 2007 brought even more money into the sport. And with the introduction of designated events during the 2022-23 campaign, undoubtedly a response to the large sums of cash being thrown around in LIV Golf, the amount of money available during the PGA Tour season is at an all-time high.
What that means is that over the next few years, we'll see a lot of movement on the all-time PGA Tour money list. As one would expect, that list is currently topped by Tiger Woods, who's the only player in PGA Tour history to surpass the $100 million mark. Of course, that only pertains to on-course earnings, as he and most other big-name players have earned far more than that outside the ropes.
But for the purposes of this piece, we'll be sticking to official on-course earnings only.
Who has made the most money in PGA Tour history?
What's interesting about the all-time PGA Tour money list as it's listed on PGATour.com is that it no longer includes those who jumped to LIV Golf, which was done for a very specific reason.
However, that doesn't change the fact that several of these guys still rank in the top 25. And many of them will continue to make official PGA Tour money as long as they're still allowed to play in major championships. So we'll continue to include them as long as they maintain their position.
With that being said, here's a look at the top 25 on the all-time PGA Tour earnings list.
| Player | Events/Cuts Made | PGA Tour Wins | Top-10s | Official Earnings |
| --- | --- | --- | --- | --- |
| Tiger Woods | 373/338 | 82 | 199 | $120,954,766 |
| Phil Mickelson | 660/535 | 45 | 198 | $96,572,310 |
| Dustin Johnson | 309/253 | 24 | 115 | $74,982,819 |
| Rory McIlroy | 229/199 | 23 | 109 | $72,114,057 |
| Jim Furyk | 636/512 | 17 | 188 | $71,507,269 |
| Vijay Singh | 637/505 | 34 | 185 | $71,236,216 |
| Adam Scott | 380/318 | 14 | 107 | $61,826,247 |
| Justin Rose | 402/320 | 11 | 109 | $61,076,109 |
| Jordan Spieth | 252/207 | 13 | 84 | $58,409,093 |
| Matt Kuchar | 525/380 | 9 | 115 | $57,491,861 |
| Jason Day | 327/250 | 13 | 90 | $55,743,620 |
| Sergio Garcia | 403/332 | 11 | 110 | $54,433,395 |
| Justin Thomas | 211/175 | 15 | 73 | $53,420,084 |
| Jon Rahm | 144/130 | 11 | 71 | $49,524,508 |
| Ernie Els | 483/373 | 19 | 126 | $49,385,600 |
| Zach Johnson | 483/379 | 12 | 83 | $48,326,395 |
| Bubba Watson | 368/266 | 12 | 74 | $48,049,778 |
| Rickie Fowler | 312/239 | 5 | 79 | $45,257,008 |
| Davis Love III | 790/571 | 21 | 179 | $44,959,243 |
| Steve Stricker | 518/386 | 12 | 109 | $44,936,354 |
| Webb Simpson | 351/267 | 7 | 83 | $44,782,559 |
| Stewart Cink | 662/493 | 8 | 104 | $43,082,240 |
| Hideki Matsuyama | 234/198 | 8 | 57 | $42,768,332 |
| Charles Howell III | 609/467 | 3 | 98 | $42,025,458 |
| David Toms | 617/414 | 13 | 111 | $41,901,709 |