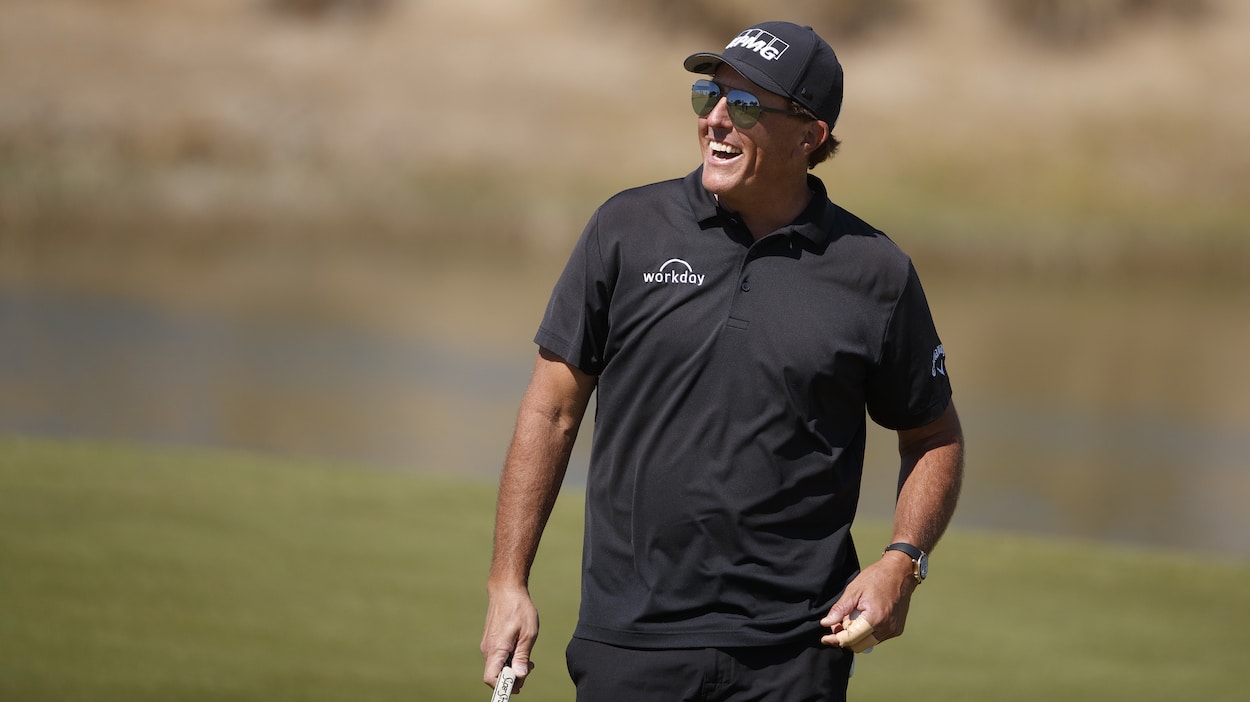 Phil Mickelson Looks so Different These Days That His Own Mother Can Barely Recognize Him
Phil Mickelson doesn't seem upset to be away from the PGA Tour.
We haven't seen Phil Mickelson on the PGA Tour since the Farmers Insurance Open in late January. The 51-year-old decided to take a prolonged break from professional golf after his controversial comments on the Saudi-backed LIV Invitational Golf Series landed him in hot water with the PGA Tour and his colleagues.
After Mickelson officially withdrew from this weekend's PGA Championship, his mother revealed he's feeling "relaxed and comfortable" away from the sport. She even admitted she could barely recognize him because of his new look.
Phil Mickelson seems to be enjoying his break from golf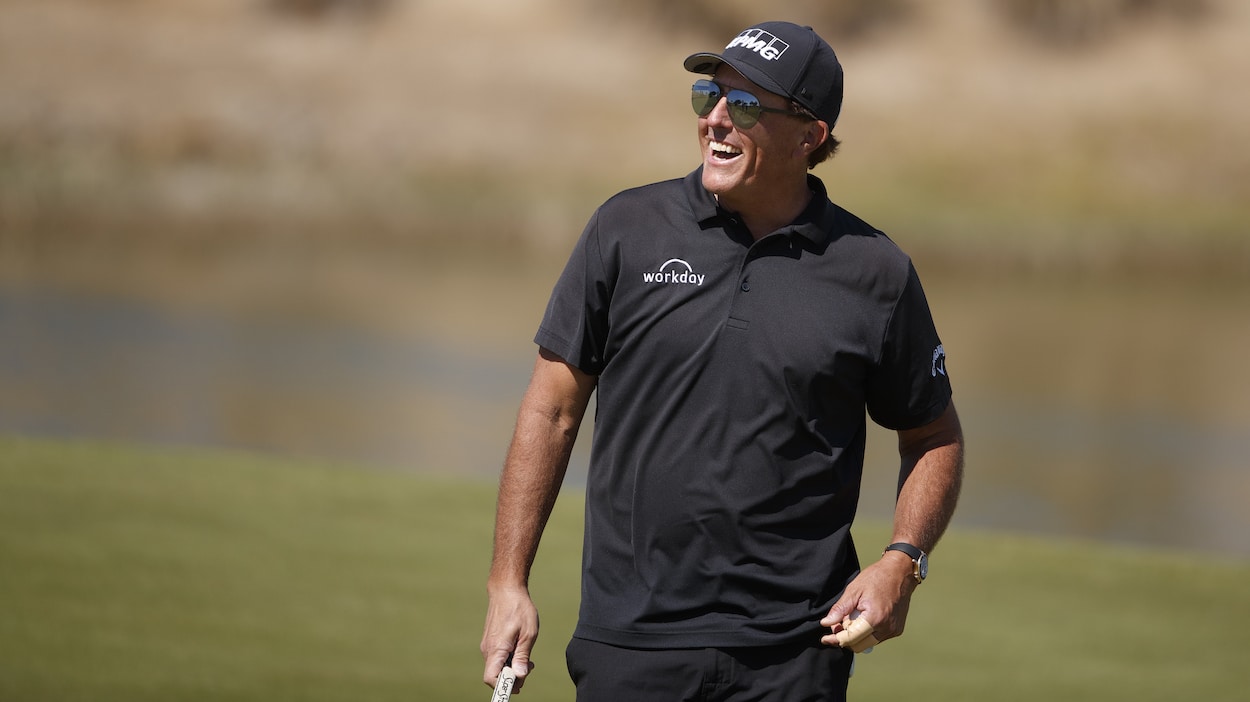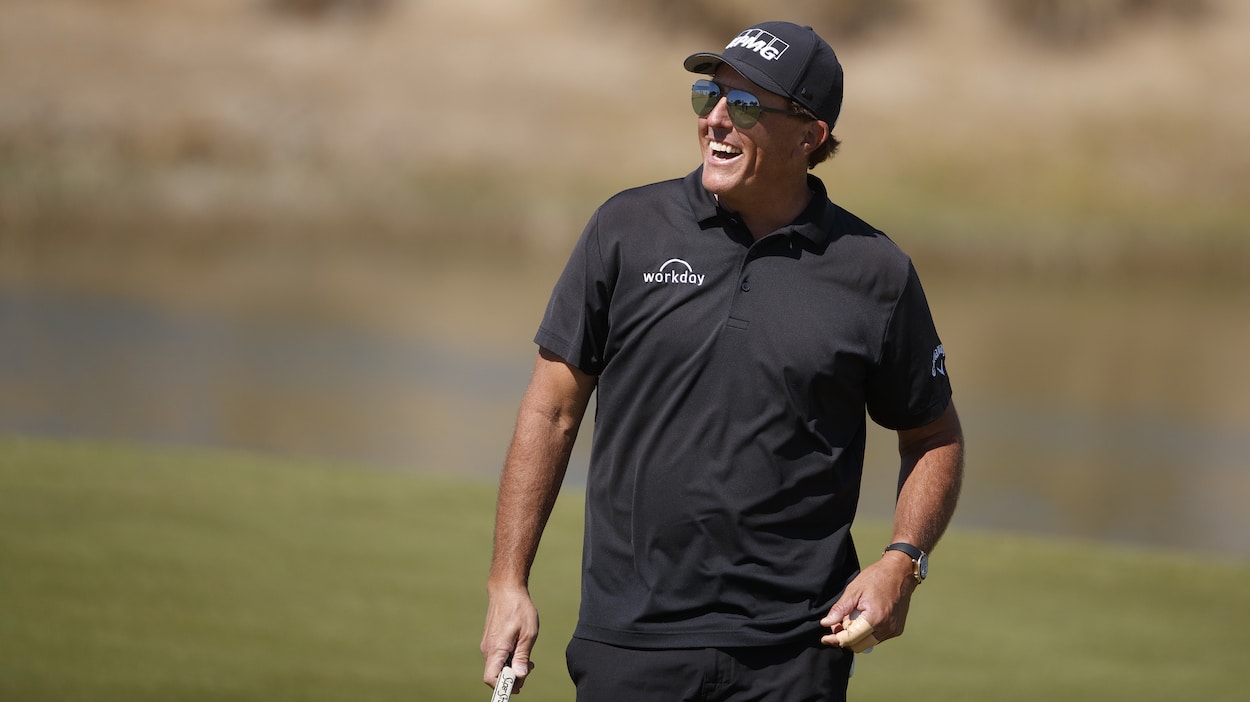 For the last 30-plus years, Mickelson's life has revolved around golf. That hasn't been the case in 2022, though, as the six-time major champion hasn't appeared at a PGA Tour event since January.
Lefty was supposed to defend his title at this weekend's PGA Championship at Southern Hills Country Club, but he withdrew a week before as he continues to deal with the backlash stemming from his public support of Greg Norman's new golf league.
But, according to his mother, he couldn't be happier.
"I wish you could see him now," Mary Mickelson told USA TODAY Sports on Thursday. "He's relaxed, he laughs all the time. He's not on the phone with people that are calling him for this and that, and please play in this tournament, and it's hard when you have to say no, when you don't have the time to spend. But he has taken a lot of time with our family.
"Tim and Tina, his brother and sister, have mentioned that too. How happy he seems. How relaxed and comfortable. And if it means going through all of this … I'm happy for him."
Every golf fan is wondering if Mickelson will ever play on the PGA Tour again, and his mother is included in that group.
"We don't talk about [golf] very much," she said. "I know when he comes to visit, we're always in the backyard putting and chipping and just playing around. I guess he's getting out there. I really don't know for sure."
Mickelson's mother can barely recognize him nowadays
Apparently, Mickelson hasn't just found a renewed happiness away from the PGA Tour. He's also found a whole new look, according to his mom.
"I didn't recognize him at first," she said. "He had a little bit of a beard and mustache. I don't ever remember him doing that before. Not too many people recognize him, so it's been fun to be able to go out with him."
A beard and a mustache? Is this some sort of mid-life crisis we're witnessing here? Either way, if Mickelson is happier spending more time with his family while stroking his new beard, there's no reason he should return to the PGA Tour anytime soon.
Like Sportscasting on Facebook. Follow us on Twitter @sportscasting19.