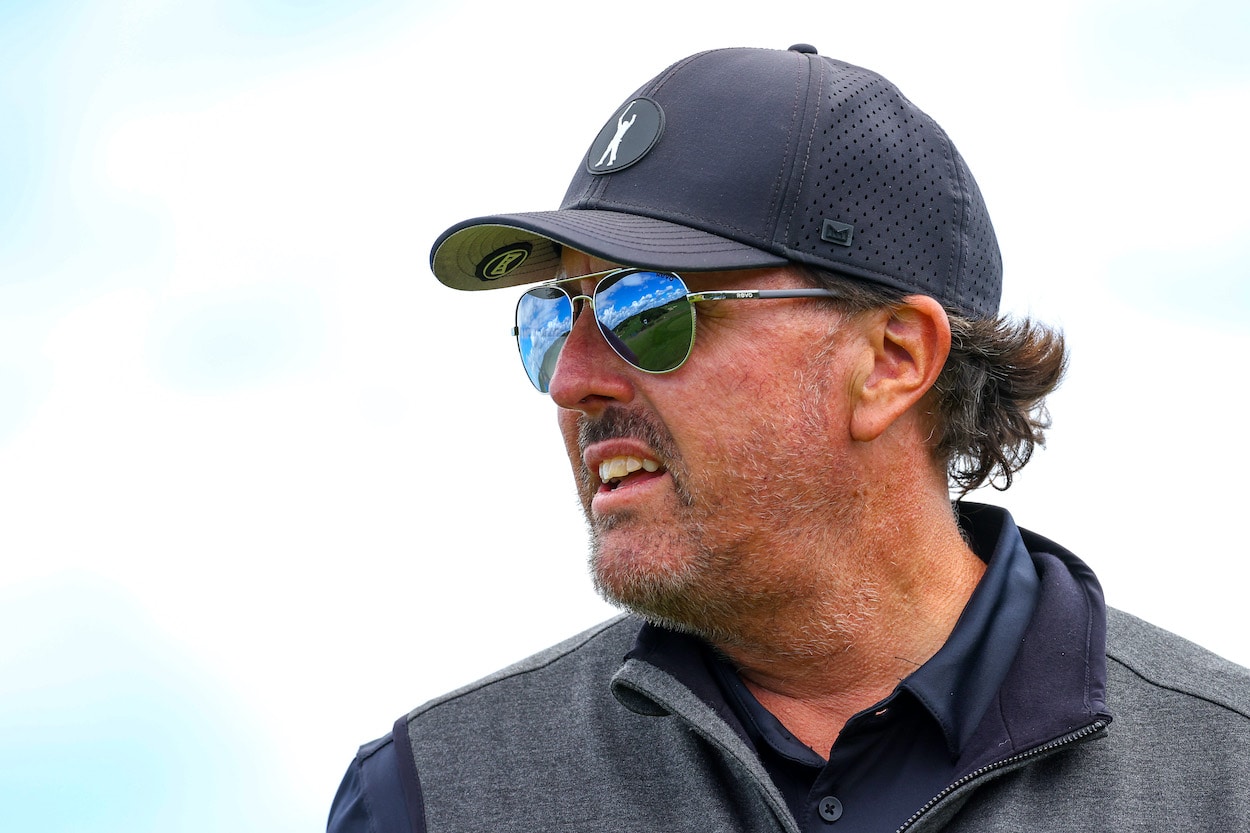 Phil Mickelson Candidly Admits to 'Reckless' and 'Embarrassing' Gambling That Cost Him $40 Million
Phil Mickelson's gambling problem luckily hasn't ruined his life financially.
Phil Mickelson hasn't teed it up in a professional event since January, but he's been the talk of the golf world ever since then. It all started with his jarring comments about Saudi Arabia and the LIV Golf league back in February, and it only intensified last month when golf writer Alan Shipnuck revealed Mickelson lost $40 million gambling over a four-year stretch.
As Lefty gets ready to help kick off the LIV Golf Invitational in London this weekend, he opened up about his gambling problems and admitted it became "reckless" and "embarrassing."
Phil Mickelson lost more than $40 million gambling from 2010-14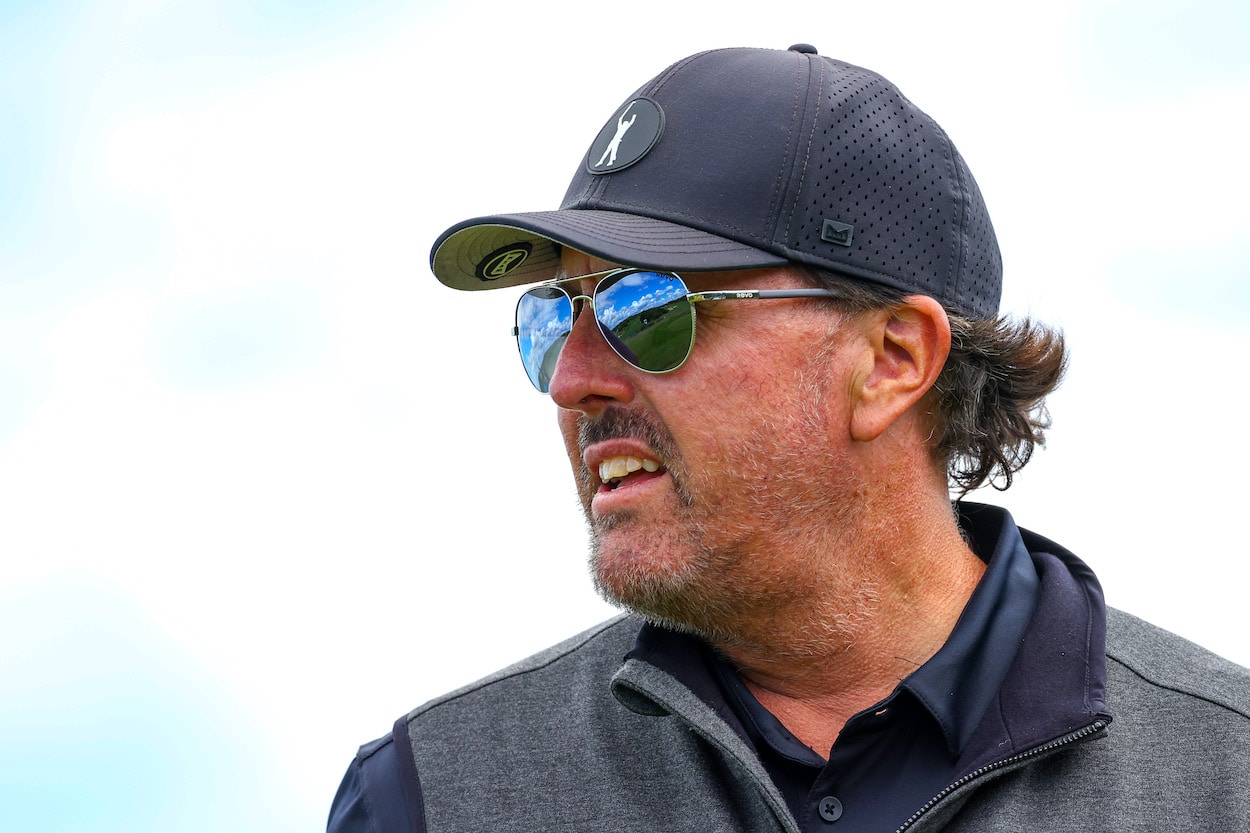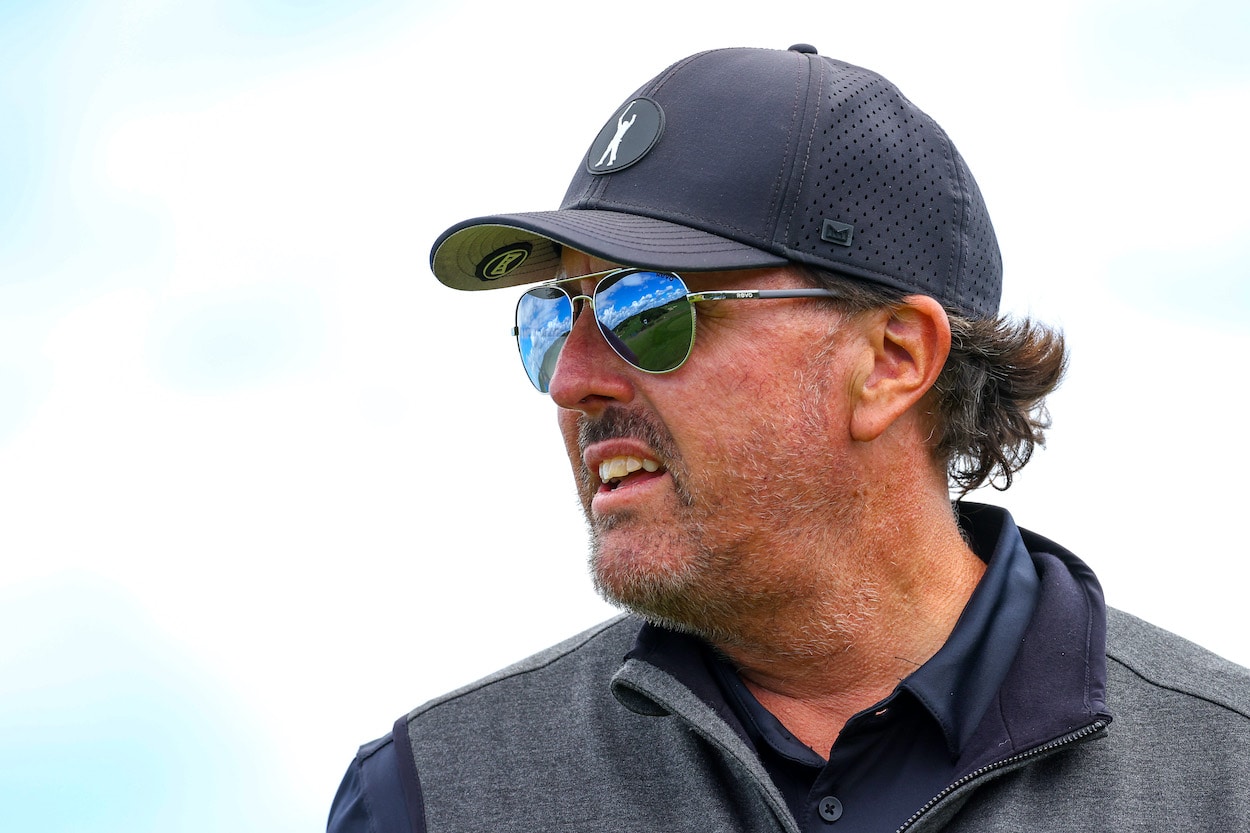 We've known for years that Mickelson loves to gamble. Many professional golfers do. But not many love it enough to lose $40 million over the span of four years.
According to Shipnuck, the author of the upcoming biography "Phil: The Rip-Roaring (and Unauthorized!) Biography of Golf's Most Colorful Superstar," that's exactly what Lefty did about a decade ago.
"Mickelson's love of gambling is fundamental to understanding his style of play as a golfer. It might also explain the Saudi seduction," Shipnuck wrote for Fire Pit Collective last month. "… Mickelson had gambling losses totaling more than $40 million in the four-year period (2010–14) that was scrutinized. In those prime earning years, his income was estimated to be just north of $40 million a year."
Now that Mickelson's gambling losses have become public knowledge, he's been forced to face the music and own up to his mistakes.
Mickelson opens up about his "reckless" and "embarrassing" gambling problems
Instead of denying the gambling allegations, Mickelson admitted to his problem and candidly revealed he's been working hard to fix it.
"My gambling got to a point of being reckless and embarrassing," Mickelson said in a recent interview with Bob Harig of Sports Illustrated. "I had to address it. And I've been addressing it for a number of years. And for hundreds of hours of therapy. I feel good where I'm at there. My family and I are and have been financially secure for some time.
"Gambling has been part of my life ever since I can remember. But about a decade ago is when I would say it became reckless. It's embarrassing. I don't like that people know. The fact is I've been dealing with it for some time. Amy (his wife) has been very supportive of it and with me and the process. We're at place after many years where I feel comfortable with where that is. It isn't a threat to me or my financial security. It was just a number of poor decisions."
Luckily for Mickelson, he was able to earn back that $40 million many times over. He also received a cool $200 million for signing with the LIV Golf Invitational Series, so his bank account is going to be just fine going forward.
Like Sportscasting on Facebook. Follow us on Twitter @sportscasting19.