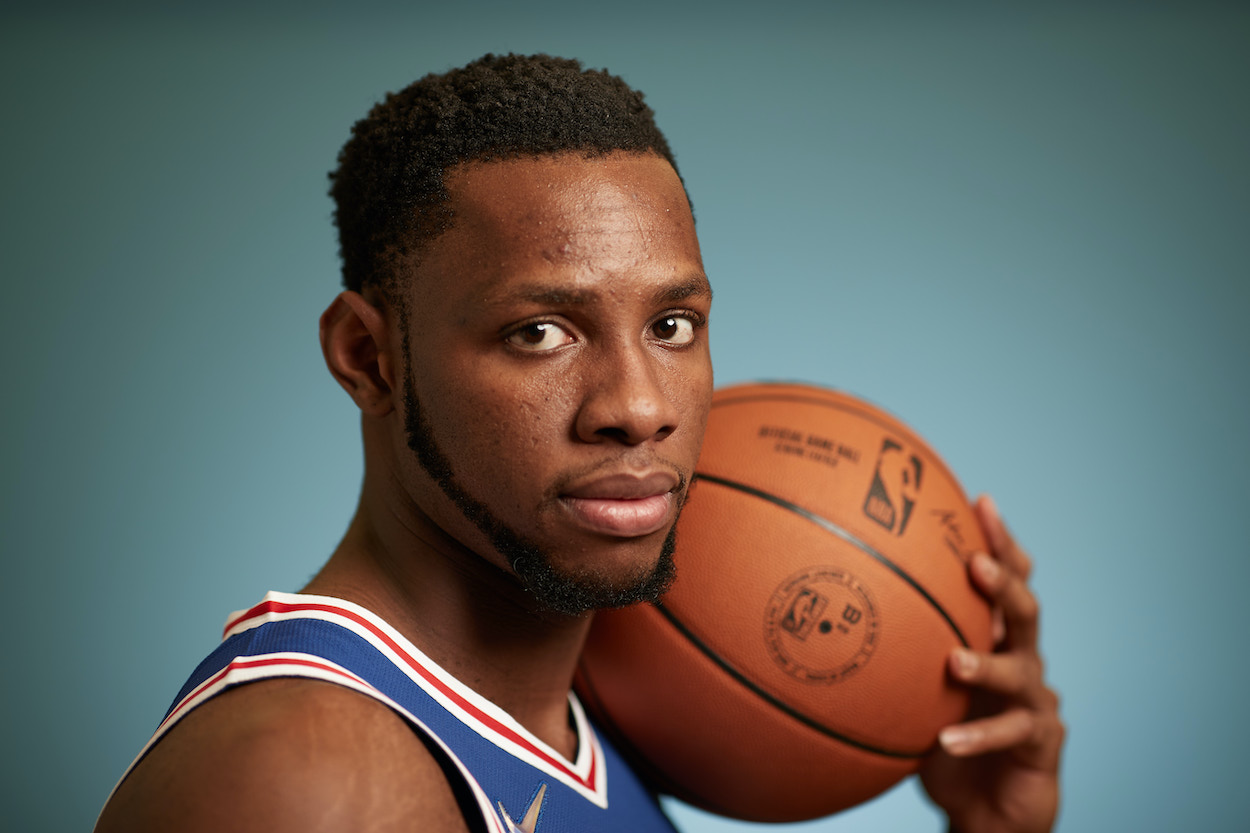 The Philadelphia 76ers Must Alleviate a $2 Million Festering Headache Before Mending the Childish Ben Simmons Drama
The 76ers can add Charles Bassey's contract dispute to a growing list of offseason headaches.
The Philadelphia 76ers have been completely paralyzed by Ben Simmons and his ridiculous demands this offseason. Trading their disgruntled point guard for a decent package remains a top priority for president of basketball operations Daryl Morey and the rest of the front office, but they now have another nagging headache developing courtesy of an unhappy rookie.
Charles Bassey, who was the 53rd overall pick in the 2021 NBA draft, still hasn't signed with the Sixers due to a pesky contract dispute. With less than three weeks until training camp starts up, the 76ers must put Simmons' trade demand on hold to lock down Joel Embiid's insurance policy at center.
The 76ers paid $2 million for Charles Bassey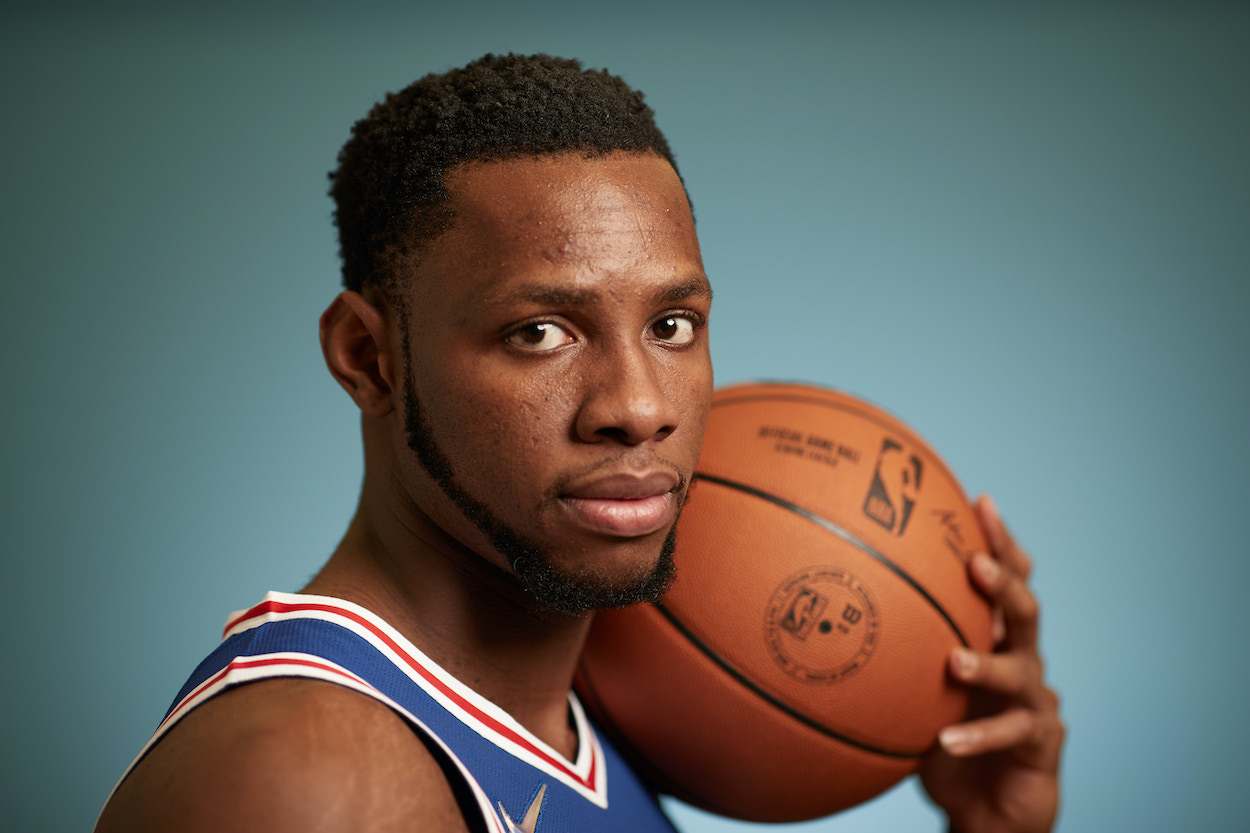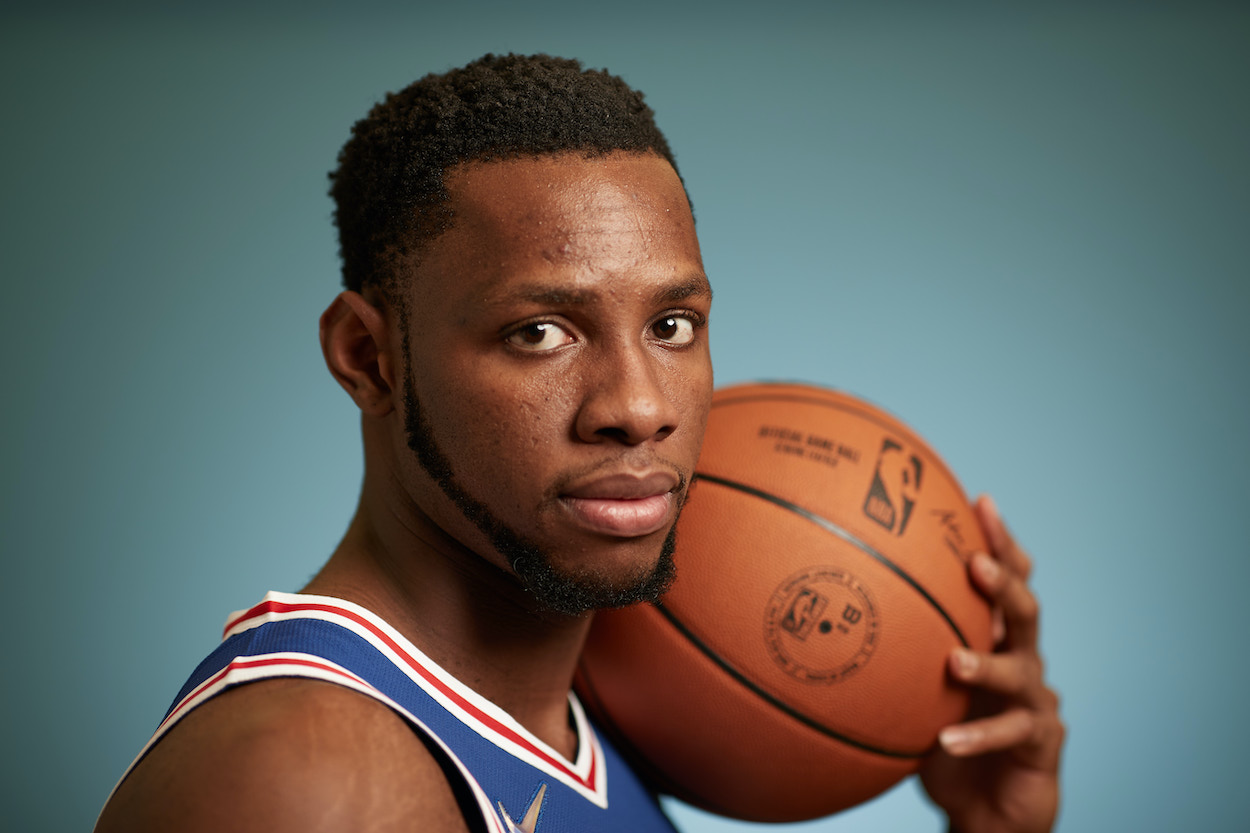 The highlight of the Sixers' 2021 draft class is understandably Jaden Springer. The sharpshooter out of Tennessee fell to Philadelphia at No. 28 overall, and Morey jumped at the opportunity to draft an 18-year-old who can quickly become a solid role player off the bench.
A less intriguing — but arguably just as important — selection was that of Bassey in the late second round.
The 76ers paid the New Orleans Pelicans $2 million for the 53rd overall pick and drafted Bassey, a top 10 recruit coming out of high school and a bruising big man out of Western Kentucky. Bassey poured in 17.6 points per game for the Hilltoppers last season. He also snared 11.6 rebounds per game (which ranked fifth in the entire country) and 3.1 blocks per game (which ranked fourth).
Morey is hoping Bassey can learn the ropes from Embiid and provide a valuable insurance policy if the All-Star center were to miss any time this year. But he'll have to be on the roster for that to happen.
Bassey remains unsigned due to a pesky contract dispute
Philadelphia already signed Springer to his rookie contract back in August, but Bassey remains unsigned with the start of the 2021 NBA season nearly a month away.
Derek Bodner of The Athletic reported Monday that Bassey's camp is seeking a multi-year contract with two years guaranteed. Bodner also reported that the 76ers have offered the rookie center a three-year deal, but they haven't been willing to offer more than one year guaranteed. Most late second-rounders sign two-way contracts before their rookie seasons, so a guaranteed deal of any kind is already an advantage over the rest of the players drafted around that range.
The time is ticking for Philly to lock down their $2 million draft pick.
The 76ers must alleviate Bassey's headache before turning back to Ben Simmons' childish drama
It must be hard for the Sixers to focus on anything not related to Ben Simmons at this point in time. The star point guard wants out… now. And with four years and more than $146 million remaining on his contract, the 76ers are under immense pressure to either move on from Simmons or convince him to stay for at least another season.
But the team can't afford to get so immersed in the Simmons saga that they neglect Bassey's contract situation. The Western Kentucky product has a real chance to contribute as a rookie, but he'll need to put pen to paper if that's going to happen. Even if that means signing Bassey to his one-year, non-guaranteed required tender (which would make him a free agent next summer), the Sixers must lock their rookie into a deal before training camp gets underway.
In the current state of the NBA, teams can't afford to be throwing away $2 million and wasting valuable draft capital because of a simple contract dispute. Get Bassey signed, and they can shift their focus back to the childish drama surrounding their immature point guard.
All stats courtesy of Sports Reference.
Like Sportscasting on Facebook. Follow us on Twitter @sportscasting19.