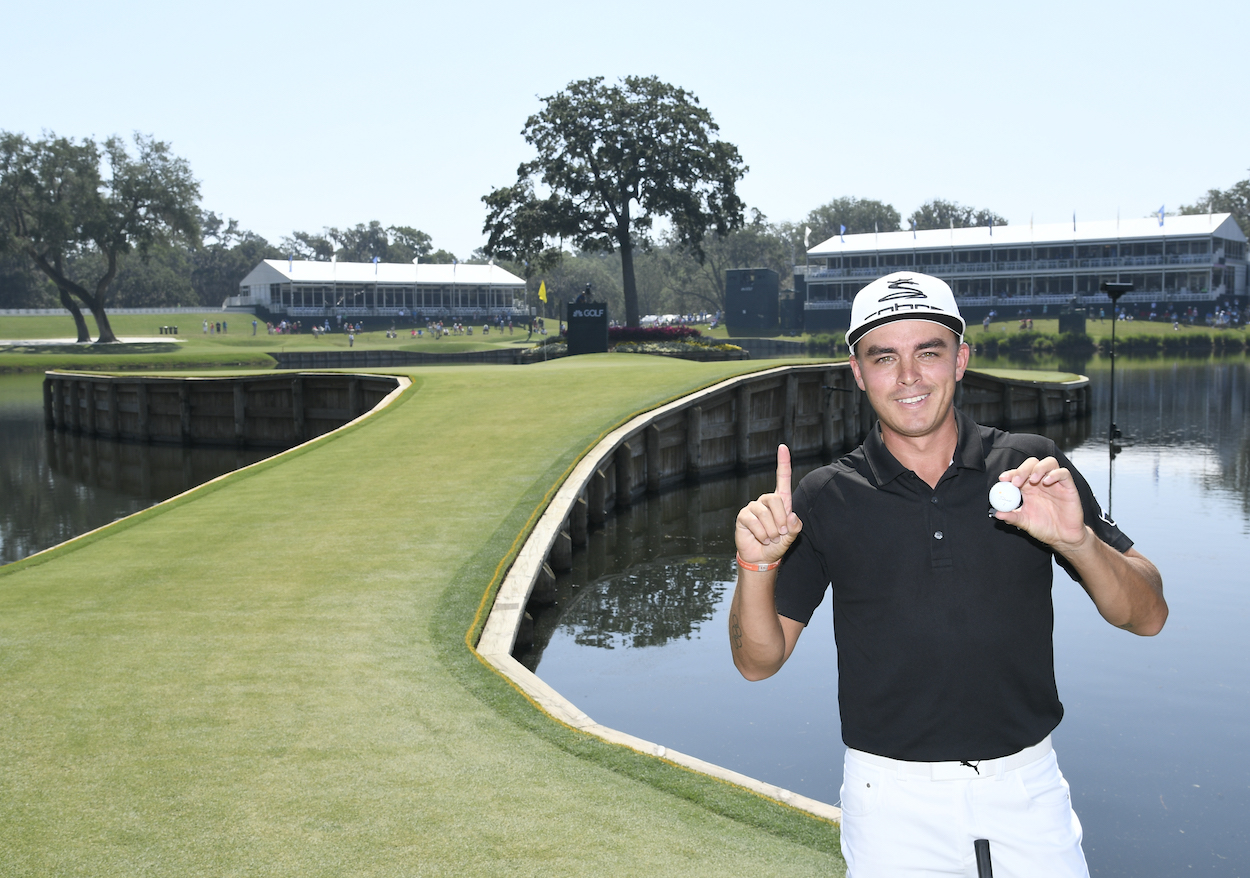 Players Championship: How Many Holes-in-One Have Been Made on the 17th Hole at TPC Sawgrass?
The 17th hole at TPC Sawgrass is one of the most famous holes in golf, but how many aces has it surrendered?
The par-3 17th hole at TPC Sawgrass is one of the shortest holes on the PGA Tour circuit, but it packs one heck of a punch. Every year during The Players Championship, the water surrounding the famed island green swallows up dozens of golf balls from the very best this sport has to offer.
But with great challenges come great triumphs at TPC Sawgrass, and a select few have conquered the island green in the past. So, how many holes-in-one have been made on the 17th hole at The Players, and which names are on that list?
The 17th hole at The Players Championship is as treacherous as it is beautiful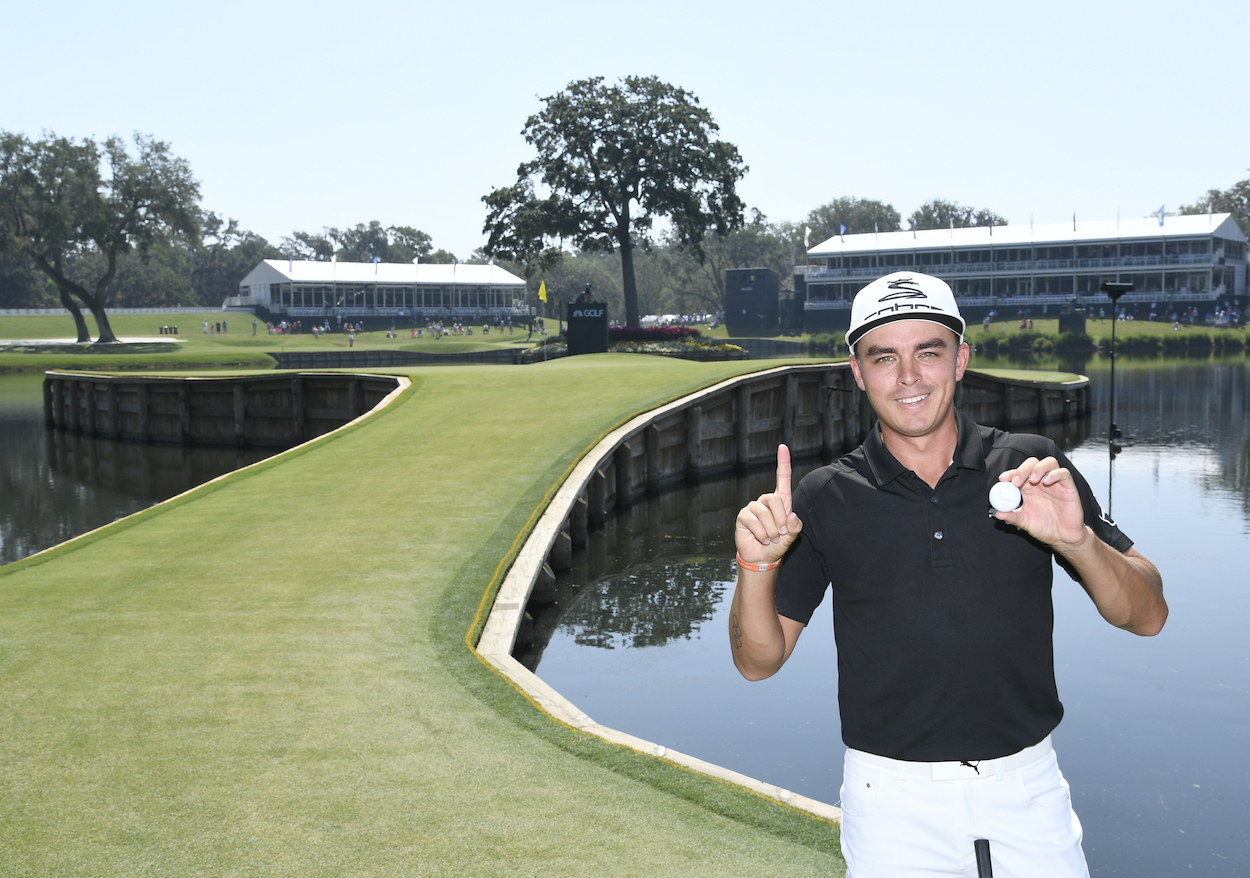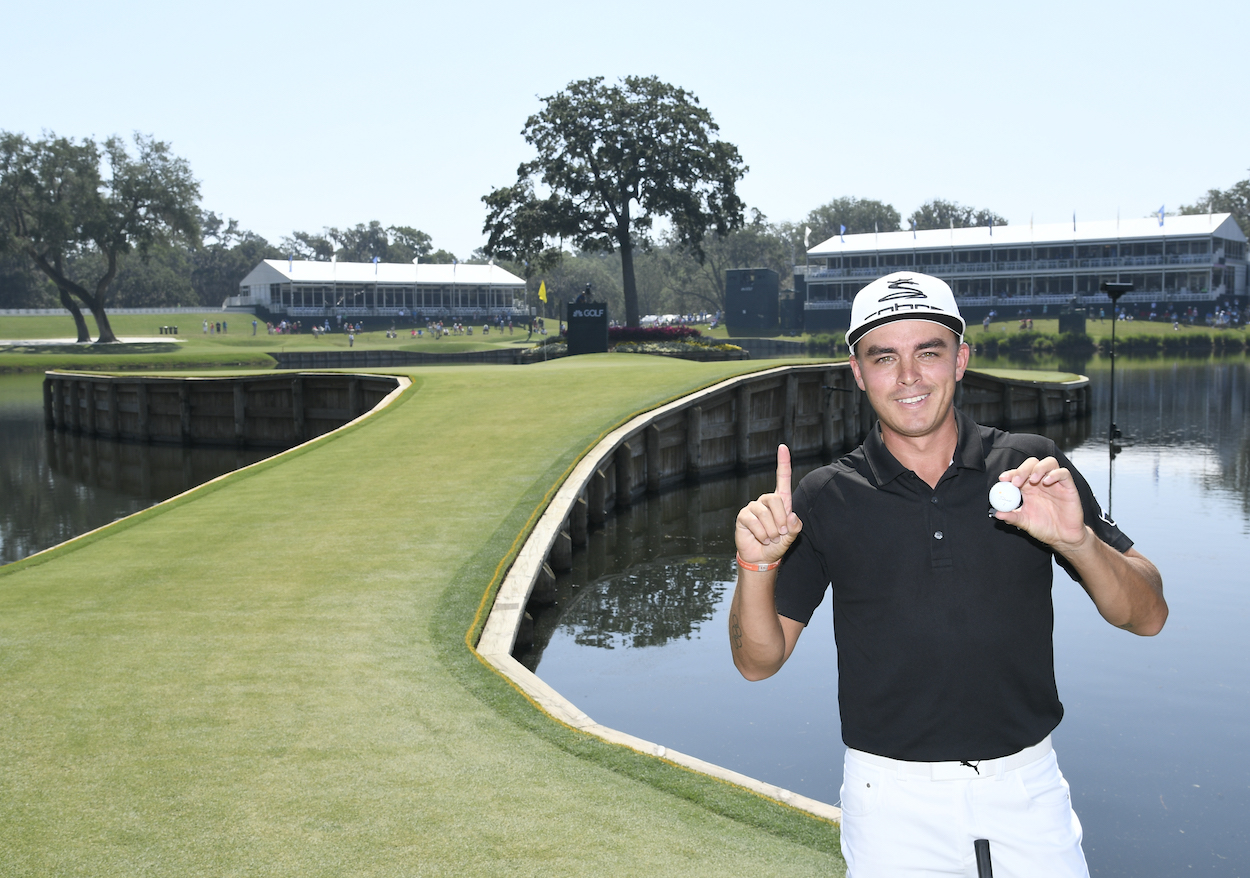 The Players Championship is a highly anticipated event every year on the PGA Tour, and the iconic 17th hole is the main reason why. Although the par-3 usually plays between 120-140 yards, which is just a wedge for most professionals, it's still one of the toughest challenges in golf. Completely surrounded by water, the hole can lead to some big scores if players aren't precise with their tee shots.
Since 2003, at least 29 balls have found the water on the 17th every year. The record over that span was 93 water balls, which took place in 2007.
The highest score ever recorded on the 17th hole is held by Bob Tway, who dunked four shots in the water and eventually walked off the green with a 12.
Many players have drowned on the island green, but others have triumphed. Rickie Fowler birdied the hole five times in six tries en route to his career victory at the 2015 Players. He even made a hole-in-one on the 17th in a practice round two years later, but unfortunately, that doesn't count for our list.
So, which players have aced the most famous hole in golf?
12 players have made an ace on the island green
The Players Championship has been played at TPC Sawgrass since 1982, but only nine golfers have stepped up to the 17th tee and walked off the green with a one on their scorecard.
Brad Fabel made the first ace ever in 1986. Fred Couples made one 11 years later, and in 1999, he made a rare hole-in-one par after plunking one in the water and making his third shot from the tee box. In 2000, Paul Azinger got in on the action, and the most recent aces came from a trio of players in 2023.
Check out the full list of players to make an ace on 17 below:
Brad Fabel, 1986, Round 1
Brian Claar, 1991, Round 3
Fred Couples, 1997, Round 4
Joey Sindelar, 1999, Round 1
Paul Azinger, 2000, Round 3
Miguel Angel Jimenez, 2002, Round 1
Willy Wilcox, 2016, Round 2
Sergio Garcia, 2017, Round 1
Ryan Moore, 2019, Round 1
Hayden Buckley, 2023, Round 1
Aaron Rai, 2023, Round 3
Alex Smalley, 2023, Round 4