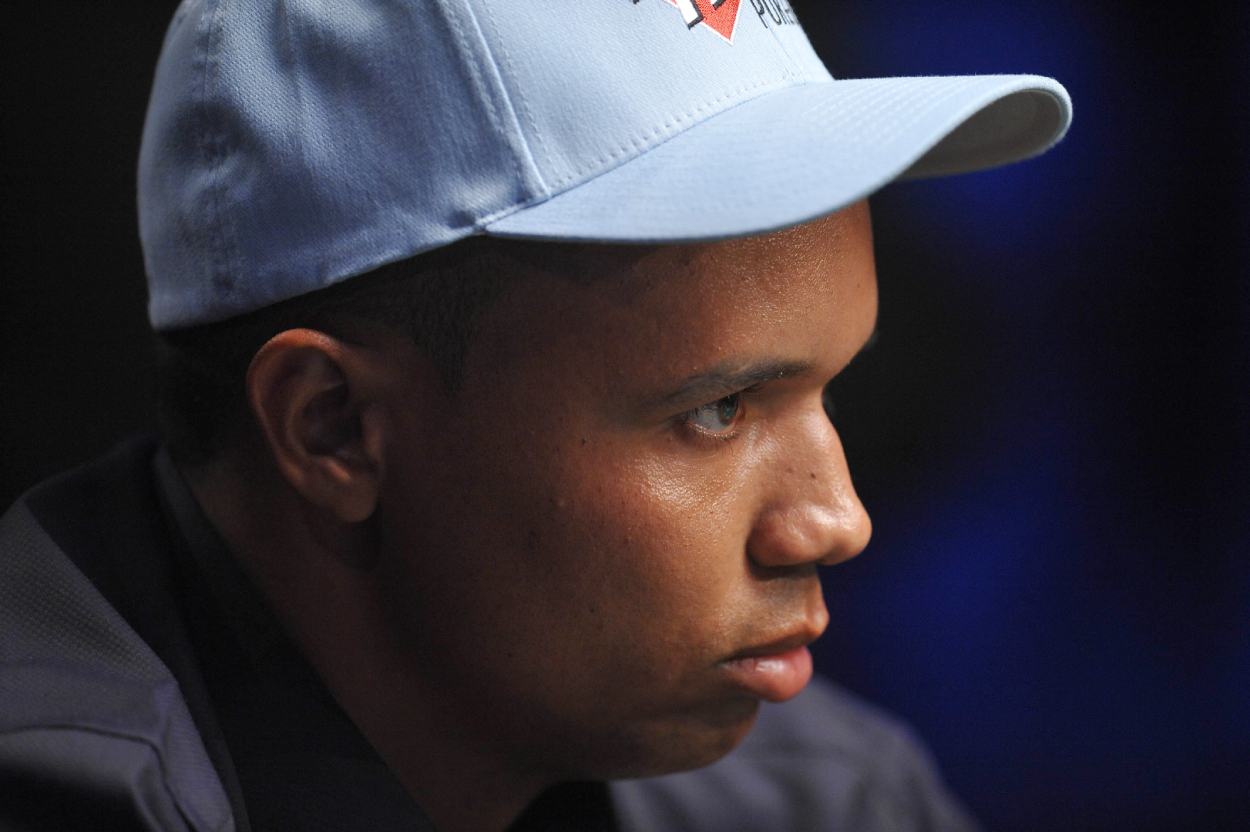 Poker Champ Phil Ivey Beat the Casinos but Got Sued for Over $15 Million in the Process
Phil Ivey gambles for a living so it's no surprise he's won big at the casino a few times. However, a controversial series of wins landed Ivey in hot water.
Poker is a game of both skill and chance. You have to be able to analyze, interpret, and make critical decisions quickly. It's not for the faint of heart. While just about anyone can play poker, few ascend to the game's top levels. One of those people was poker pro, Phil Ivey.
While no one would deny Ivey's significant poker skills, he had one unfortunate run-in with a famous casino. Ivey was able to take the casino down in the short term for a big windfall. However, they ultimately sued him for $15 million. So how did Ivey beat the house, and why did they sue him after the fact? 
Phil Ivey's poker career
It's not easy to become a world-famous poker player. You need to be able to withstand and weather major losses. You also need to be able to compete at a high level for many years with other players who qualify as some of the best in the world.
Ivey fits in both these categories. According to the World Series of Poker website, Ivey has won 10 WSOP bracelets and has career WSOP earnings of over $8,700,000.
Many call Ivey the world's best player. He was the youngest poker player ever to win nine WSOP bracelets. Bluff Magazine named him their 2005 Player of the Year. Ivey frequently plays high stakes and is a regular at the Bellagio's "Big Game," which features big buy-ins and high rollers at the table. 
How Phil Ivey beat the house to win millions
According to CardPlayer.com, Ivey got involved in a dispute with the Borgata Casino in Atlantic City, New Jersey. In 2012, Ivey and his partner Kelly Sun went to the Borgata and walked away $9.6 million richer.
They didn't get lucky after a good pull of a slot machine, however. They were playing a game called baccarat while using a strategy known as edge sorting. 
Edge sorting enables players to spot "manufacturing defects" on the cards being used in the hands they're playing. It wasn't the first time Ivey and Sun employed this strategy. They tried it at a United Kingdom casino to win £7.8 million. That casino refused to pay, which led to Ivey suing them. Ivey's suit was unsuccessful. 
The Borgata refused to go away quietly, however. They sued Ivey as a result of his perceived deception, arguing he won the money unfairly. 
The casino struck back to take
Borgata responded to Ivey's win with a lawsuit to the tune of $15.6 million. How did they arrive at that figure? It included the six-figure comps the facility granted Ivey, plus $5.4 million in potential winnings the casino calculated they lost out on. In the casino's view, they would have won this money from Ivey had he been playing legitimately. 
A judge agreed with Borgata, and in 2016 ordered Ivey to pay $10.1 million. The issue was that Ivey's New Jersey accounts were barren. According to Borgata's lawyers, Ivey had moved the money to a foreign bank account to avoid the payout.
In February 2019, Borgata requested the ability to cross state lines to pursue recouping their funds via Ivey's Nevada assets. The court granted this request. 
At the 2019 World Series of Poker, Ivey's performance included multiple six-figure cashouts. He finished eighth in the Poker Players Championship contest, winning $124,410. Following the event, Borgata acted swiftly and seized his winnings. 
Finally, the odyssey ended in July 2020, according to Poker News, when all parties reached a settlement. Ivey agreed to pay the $10.1 million. This result reinforces the old saying that "the house always wins."