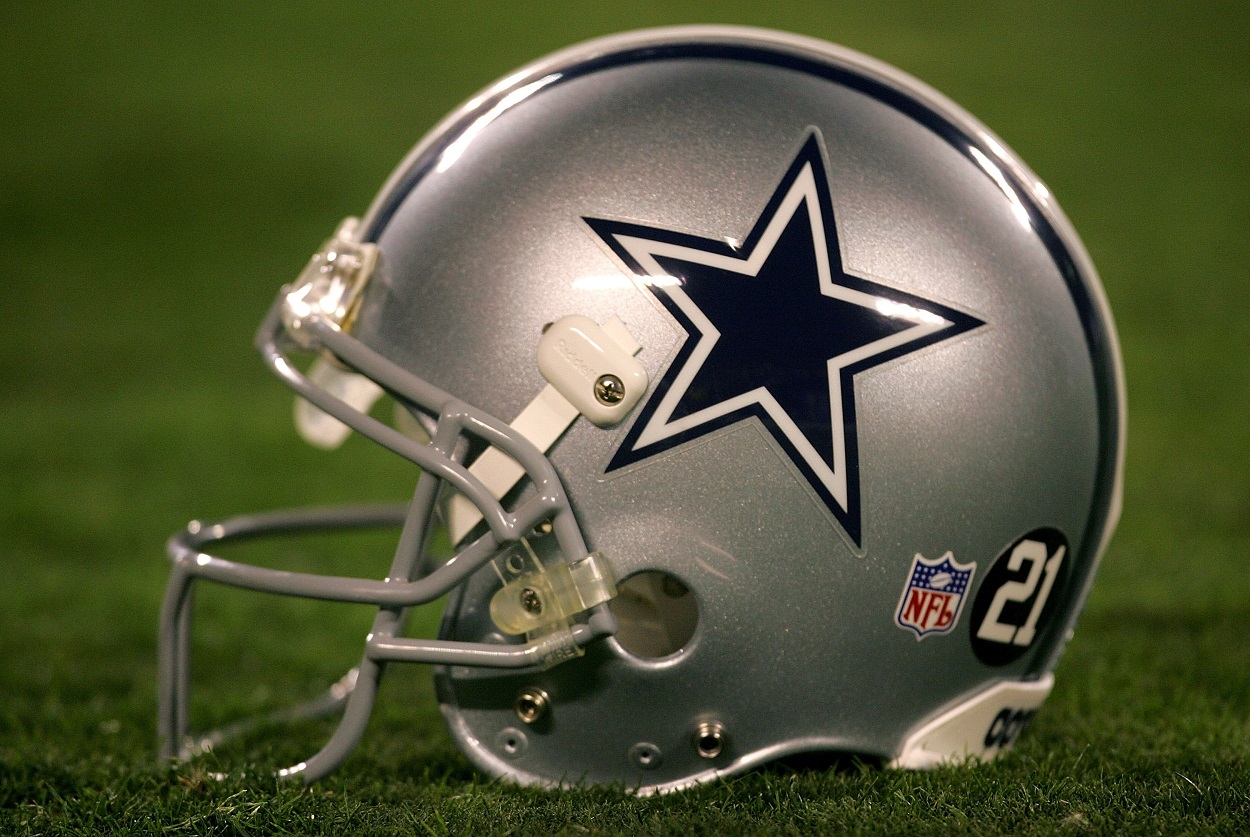 The Previous Two Times in Which the Dallas Cowboys Were Featured on 'Hard Knocks' Didn't End Well
As the Dallas Cowboys prepare for their third appearance on HBO's 'Hard Knocks,' we look back on their previous two appearances and how those seasons went.
To the surprise of absolutely nobody, the Dallas Cowboys will become the first NFL team to be featured on Hard Knocks as the show celebrates its 20th anniversary. Following a highly disappointing 6-10 campaign in which Dallas was forced to deal with a number of injuries to key players, most notably the season-ending ankle injury suffered by Dak Prescott in Week 5, there will certainly no shortage of angles to cover as the Cowboys prepare for the 2021 season.
Naturally, we'll likely see plenty of attention paid to Prescott as he attempts to come back from that gruesome injury in what will be his first season playing under his new four-year/$160 million contract. We'll likely also see plenty of new Dallas defensive coordinator Dan Quinn, who takes over a Cowboys defense that was the worst in franchise history in 2020. We've got Ezekiel Elliott coming off the worst year of his career. Will Amari Cooper's ankle still be an issue? Hard Knocks also likes to throw in some subplots on rookies, of which the Cowboys certainly have a few that could actually make an impact this upcoming season, most notably first-round pick Micah Parsons.
And, of course, there's Jerry Jones. Need we say more?
Now, while we obviously don't yet know how the 2021 campaign will play out in Big D, we do know that in each of the previous two instances in which the Cowboys were featured in Hard Knocks, those being 2002 and 2008, things didn't end well as Dallas missed the playoffs both times.
The Dallas Cowboys went 5-11 following the first time they were featured on 'Hard Knocks' in 2002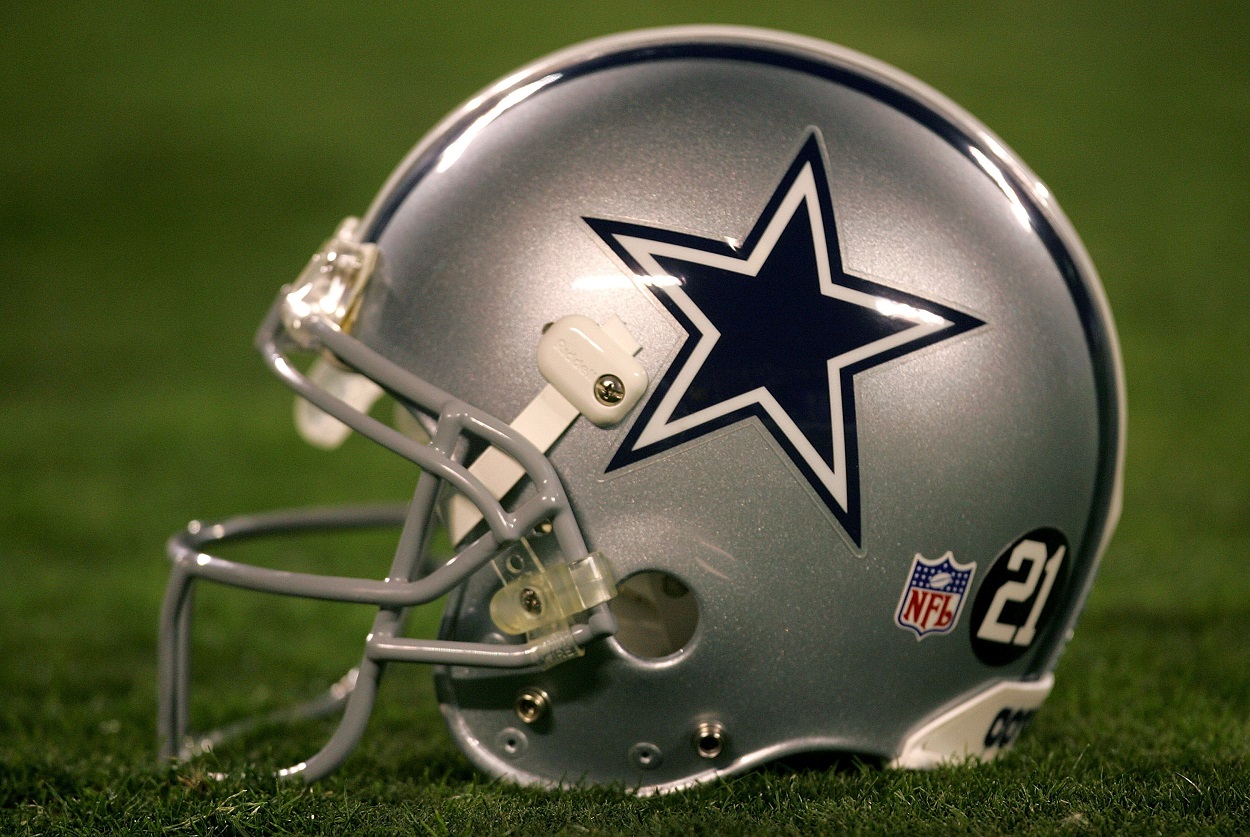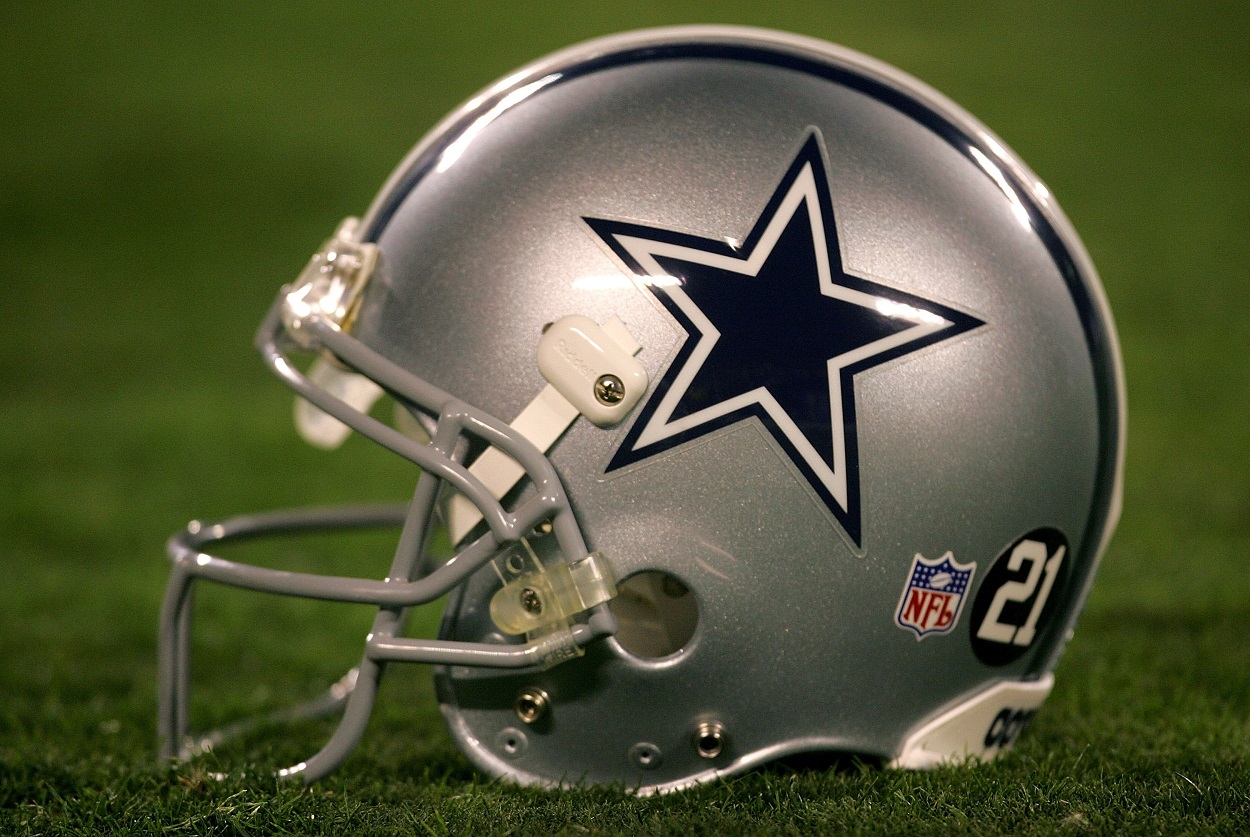 The highlight of the 2002 season for the Dallas Cowboys came in Week 8 when Emmitt Smith, playing his 13th and final season for "America's Team," broke Walter Payton's long-standing record and became the NFL's all-time rushing leader with an 11-yard run in the fourth quarter of a 17-14 loss to the Seattle Seahawks.
As everyone already knew it would be Smith's final season in Dallas, that became one of the main storylines on Hard Knocks that year, as did the quarterback competition between Quincy Carter and Chad Hutchinson. In the end, Carter was named the Week 1 starter but was eventually benched for Hutchinson, who started nine games to Carter's seven. As mentioned, the show usually likes to feature at least one rookie and that subplot went to safety Roy Williams, who ended up starting all 16 games for Dallas that season and went on to become a five-time Pro Bowler.
As for how the season played out as a whole, it was an absolute train wreck. The offense ranked 30th overall, averaging just 13.6 points and 273.4 points per game, and the defense ranked 18th, giving up 20.6 points and 329.2 yards per game. The Cowboys finished 5-11 for the third consecutive season, which led to the firing of head coach Dave Campo, who was also featured heavily in Hard Knocks.
The Cowboys went 9-7 in 2008
Heading into the 2008 season, the Cowboys were coming off a 13-3 season and their first NFC East title since 1998, although they failed to win a playoff game, losing to the New York Giants in the divisional round. The '08 edition of Hard Knocks had plenty of dramatic storylines to cover, most notably the reinstatement of Adam "Pacman" Jones, who joined Dallas in the offseason following a one-year suspension.
The show also featured Ray Lewis' half-brother, running back Keon Lattimore, which he ultimately didn't get. Also included was undrafted and undersized rookie wideout, Danny Amendola, who also didn't make the 53-man roster and spent the season on the Cowboys' practice squad. Amendola, of course, went on to have a solid career and won two Super Bowls alongside Tom Brady with the New England Patriots.
While certainly not as bad as the 2002 season, the '08 campaign, which was the Cowboys' last in Texas Stadium, was still a disappointing one for Dallas. But things certainly didn't start that way as the Cowboys got off to a 3-0 start and won four of their first five. They then dropped three of their next four, but got back on track with another three-game winning streak following their bye week to get to 8-4.
But they then dropped two of their next three leading into the final week of the season and saw their playoff hopes dashed in Week 17 in a crushing 44-6 loss at home to the rival Philadelphia Eagles, the Cowboys' worst loss in Dallas since losing 44-0 to the 1985 Chicago Bears.
Only six of 16 teams featured in 'Hard Knocks' reached the postseason and not one has made the Super Bowl
While 2021 marks the 20th anniversary of Hard Knocks, this is actually only the 16th season. After the Dallas Cowboys were featured for the first time in 2002, the show took a four-year hiatus, returning in 2007 with a profile of the Kansas City Chiefs. In 2011, no team wanted to commit to the show given the NFL's labor situation at the time. 2020 marked the first time Hard Knocks followed two teams, covering both the Rams and Chargers as each prepared for the inaugural season at SoFi Stadium.
So, in total, there have been 16 teams profiled in the 15 seasons of Hard Knocks. Of those 16, only six have reached the postseason, five from the AFC and one from the NFC. And of those six, none have reached the Super Bowl and only one even got as far as a conference championship game, that being the 2010 New York Jets.
So if we were to actually make Hard Knocks a metric, the Cowboys only have a 37.5% chance to make the playoffs this season and a zero percent chance of making the Super Bowl. Sure, it's a little silly but if people believe in the "Madden Curse," who's to say some won't take stock in this as well?
Here's a look at how every team featured in Hard Knocks over the years fared in their respective seasons on the show. Those who made the playoffs are in bold.
2001: Baltimore Ravens, 10-6, lost in the divisional round to the Pittsburgh Steelers
2002: Dallas Cowboys, 5-11, missed playoffs
2007: Kansas City Chiefs, 4-12, missed playoffs
2008: Dallas Cowboys, 9-7, missed playoffs
2009: Cincinnati Bengals, 10-6, lost in the wild-card round to the New York Jets
2010: New York Jets, 11-5, lost AFC Championship to the Pittsburgh Steelers
2012: Miami Dolphins, 7-9, missed playoffs
2013: Cincinnati Bengals, 11-5, lost in the wild-card round to the San Diego Chargers
2014: Atlanta Falcons, 6-10, missed playoffs
2015: Houston Texans, 9-7, lost in the wild-card round to the Kansas City Chiefs
2016: Los Angeles Rams, 4-12, missed playoffs
2017: Tampa Bay Buccaneers, 5-11, missed playoffs
2018: Cleveland Browns, 7-8-1, missed playoffs
2019: Oakland Raiders, 7-9, missed playoffs
2020: Los Angeles Rams, 10-6, lost in the divisional round to the Green Bay Packers — Los Angeles Chargers, 7-9, missed playoffs
The five-episode season of Hard Knocks featuring the Dallas Cowboys is set to premiere on Tuesday, August 10, at 10:00 p.m. Eastern on HBO.
Stats courtesy of Pro Football Reference