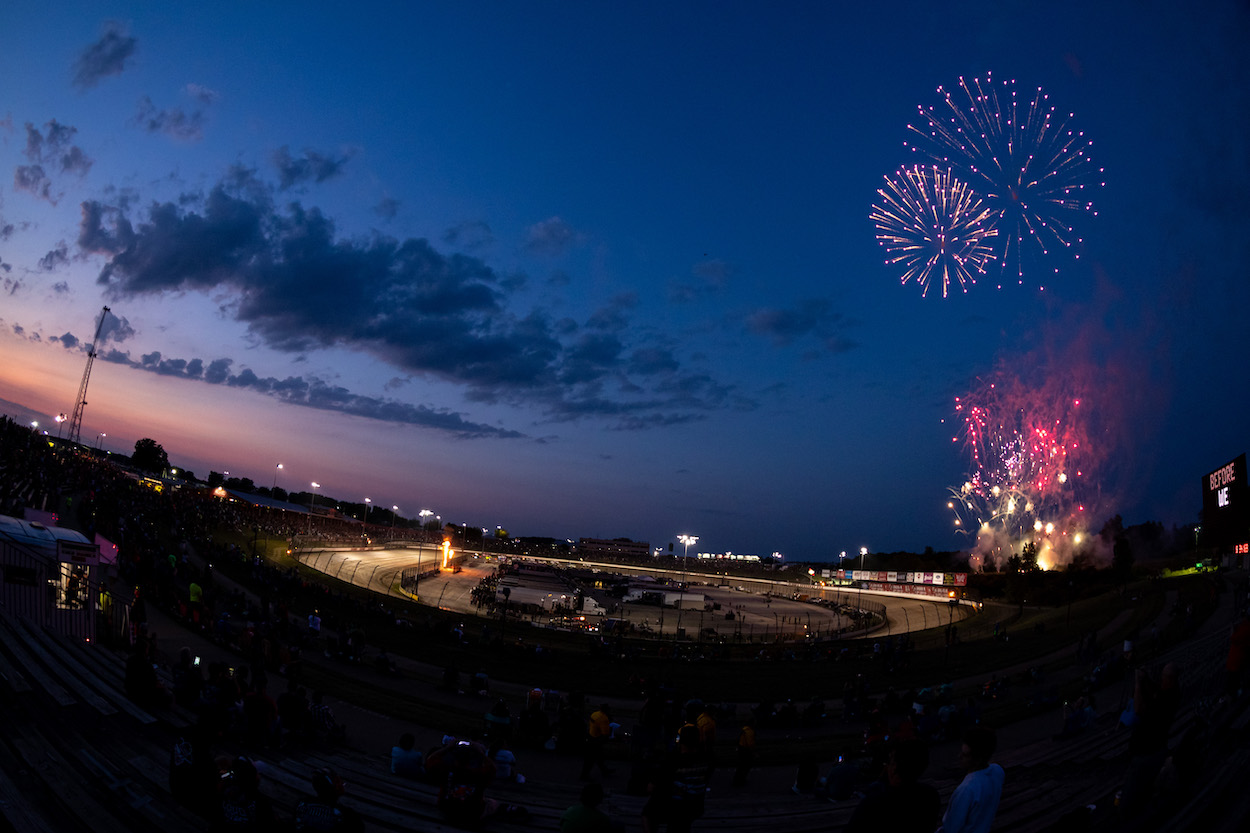 Racing Fan Tragically Killed and Several Others Injured, Including 9-Year-Old, in Freak Accident at Georgia Speedway
A racing fan was killed on Saturday night in a freak accident at a dirt track in Georgia.
When fans attend a racing event at any level, including NASCAR, they understand crashes happen, and unfortunately, it can result in drivers suffering injuries, or even worse, death. Most fans would never expect to personally be involved in an accident.
On Saturday night in Georgia, that's what happened when one racing fan was killed, and several others were injured after a driver lost control of his race car that jumped over a wall and chain-link fence, and crashed into nearby fans.
Driver loses control and racing fan killed at Hartwell Speedway in Georgia
Long before NASCAR Cup Series drivers win Daytona 500s or season championships, many start their careers on their local dirt or asphalt track. These tracks bring communities together and are the gathering place on Friday and Saturday nights for the locals to relax and have a good time watching some of their favorite drivers battle it out against each other.
That was the case on Saturday night in Georgia at Hartwell Speedway, a 3/8 mile clay oval, located about 100 miles northeast of Atlanta. However, around midnight, tragedy struck. 
According to the Hart County Sheriff's office, a driver lost control of his car and hit a concrete wall on the infield section of the track. The sheriff said the car then went up the wall and crashed through a chain-link fence, where fans were standing nearby. 
The accident killed a man in his 50s, while two others, including a nine-year-old, were injured. The driver was not injured.
Track responds after tragic accident
Following the accident, Hartwell Speedway canceled the remaining races for the evening. Track officials addressed the situation in a post on Facebook:
"Everyone at Hartwell Speedway ask that you please keep those involved in the tragic accident tonight at the Speedway in your thoughts and prayers. We would also like to thank all those who came to the aide of those injured."
Many responded, including other tracks, and offered their condolences on Twitter.
"We here at Tri County Racetrack send our prayers to those involved in the tragic accident at Hartwell Speedway last night. Please join us in lifting up the victims and their families." 
Racing fan killed at Indianapolis 500 
While some might think the Georgia tragedy is the type of thing isolated to local tracks, fan deaths have taken place at some of the most high-profile races in motorsports. 
Most fans remember the 1987 Indianapolis 500 for the surprise win of Al Unser Sr., who outlasted the favorite Mario Andretti. Others remember the race for the tragic death of one Wisconsin man in the stands. 
Late in the race, a tire came loose off one car. As it rolled down the track, another car hit it and sent it airborne toward the stands. Lyle Kurtenbach was sitting next to his wife and daughter when the tire struck him in the top row of the stands. The 41-year-old died instantly. 
The Indianapolis Motor Speedway made a significant change and raised the catch fence by more than four feet. There hasn't been another fatal accident at the track since.
Like Sportscasting on Facebook. Follow us on Twitter @sportscasting19.