Rainbow Man Traded John 3:16 Signs For Prison Suit and Multiple Life Sentences
You probably never knew his name, but you remember his hair and his signs. Rollen Stewart gained notoriety as the Rainbow Man from the late 1970s through the early 1990s attending the biggest sporting events like the Super Bowl, NBA Finals, and appearing on television with his trademark rainbow Afro-style wig and carrying a John 3:16 sign. Today, Stewart is in a California state prison serving three life sentences for his crimes. What happened to the Rainbow Man?
Who was the Rainbow Man?
After a failed attempt in Hollywood as an actor, Rollen Stewart decided if they wouldn't put him in front of a camera, he'd find a way to do it himself. He decided he'd put on a rainbow-colored wig and go to the biggest sporting events around the world. He made his television debut in the 1977 NBA Finals. Not long after that first appearance Stewart became a Christian and decided he wanted to share the message with others. He adopted the John 3:16 verse, and it became a part of his routine.
Through the years he showed up at most of the major sporting events including the Kentucky Derby and the Olympics. He even made a surprise appearance at the Royal Wedding of Princess Diana and Prince Charles.
While his appearance was fun for fans, sports broadcast directors and producers weren't happy to see the Rainbow Man. They thought his fandom was too much, and often times spoiled the most dramatic of sports moments. One golf producer told ESPN in the 1980s he insisted his cameramen avoid showing Stewart or risk being fired.
As his fame increased, so did the backlash. Arena security personnel regularly asked him to leave or denied him access altogether. Despite those obstacles, the Rainbow Man regularly found his way into the stadiums and arenas in front of millions of viewers on television.
Rainbow Man's life starts falling apart
After living out of his car and traveling 60,000 miles a year throughout most of the 1980s, Stewart's obsession with notoriety steadily declined. It didn't help that he wrecked his car, his only mode of transportation.
Toward the end of the decade, his personal life started falling apart. His fourth wife filed for divorce in 1990. She would later allege he tried to choke her during the 1986 World Series at Shea Stadium for not standing in the right spot with her John 3:16 sign. Stewart denied the allegation.
Around that same time, Stewart's faith took a dark turn. He began to fear the end times were approaching and started acting more erratic and disruptive in his appearances. At the 1991 Masters, he blared an air horn as Jack Nicklaus prepared to putt. He followed it by detonating a stink bomb. Later that year, he set off more stink bombs at multiple events. His behavior grew more unpredictable.
Stewart kidnaps woman and threatens to shoot airplanes at LAX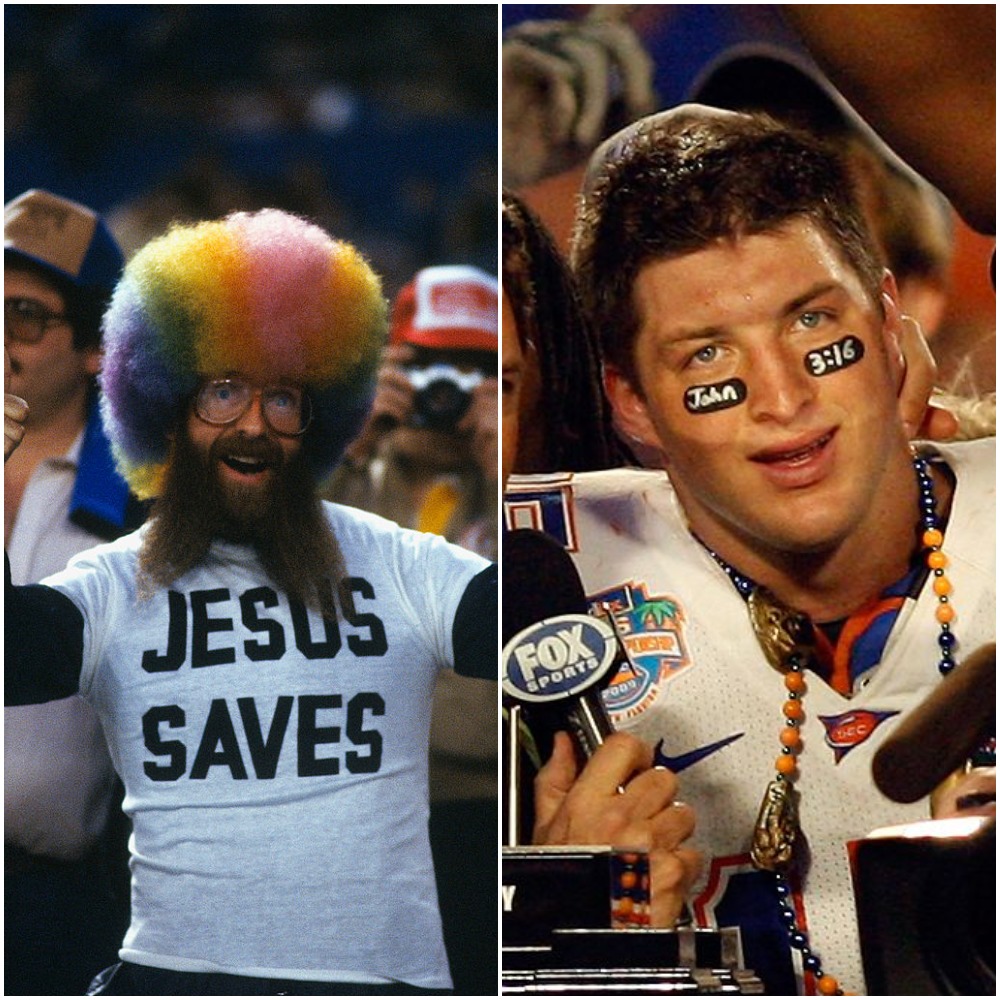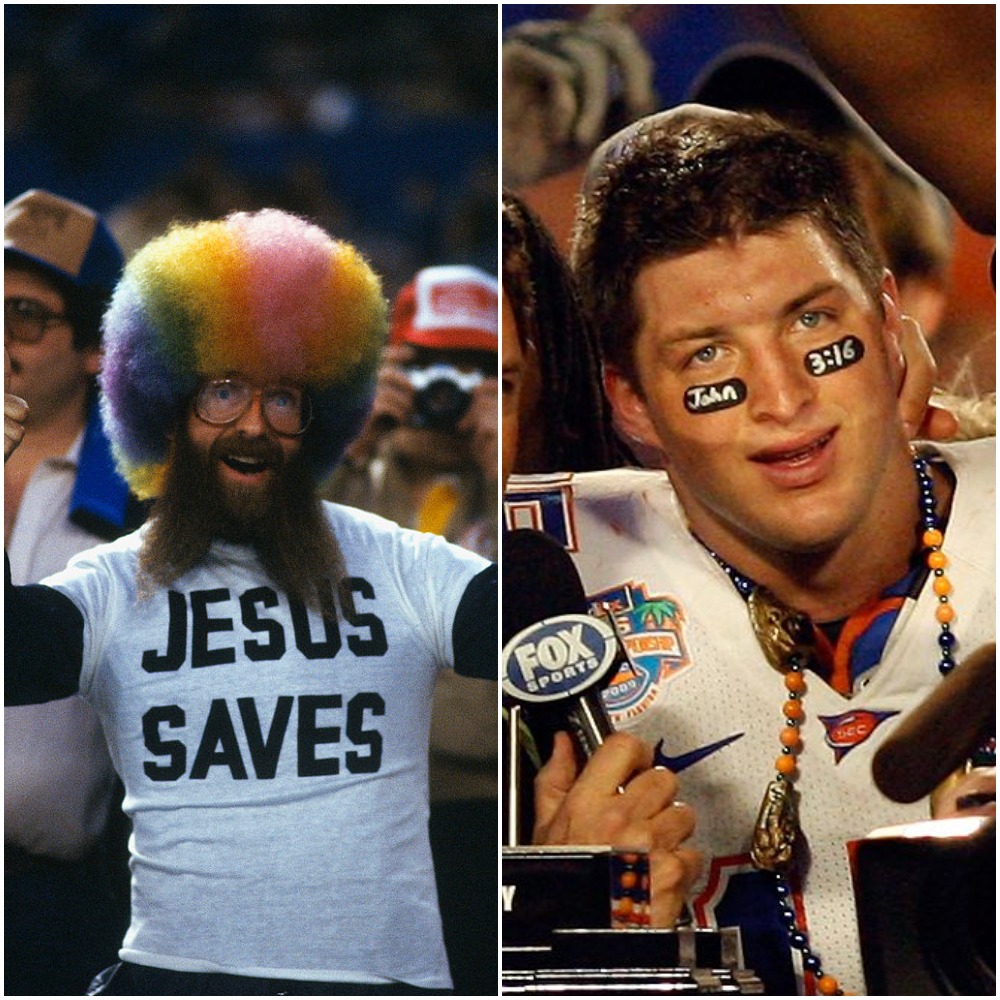 In September 1991, Stewart lost it. He recruited two transient workers, promising them work, and took them to a hotel room near the Los Angeles International Airport. Once there, he tried to force them into the bathroom with the maid. The two men escaped, but the maid locked herself inside and called the front desk. When the SWAT teams arrived minutes later, Stewart demanded they provide a news crew so he could deliver his message on the imminent apocalypse.
Stewart was armed with a gun and several stink bombs, which he tossed at law enforcement officials on the ground seven floors below. Officers later said the stink bombs weren't the issue. They were more concerned with Stewart's threats of possibly shooting at planes taking off and landing on a runway a few thousand feet away.
After a standoff of more than eight hours, the SWAT team busted into Stewart's room, arrested him, and rescued the maid who was unharmed. In 1993, Stewart rejected a plea bargain for a 12-year sentence, and insisted on going to trial. He was found guilty and charged with kidnapping and sentenced to three life sentences in state prison.
While Stewart has been denied parole three times, interestingly, his legacy still lives on years later. Tim Tebow often wore eye black that featured the verse. Some fans still wave signs in stadiums on occasion. And it has been included on shopping bags from the clothing store Forever 21 as well as cups from the fast-food chain In-N-Out Burger.
All of it equals a very bizarre legacy, but not all that surprising when you think back to how it all started.