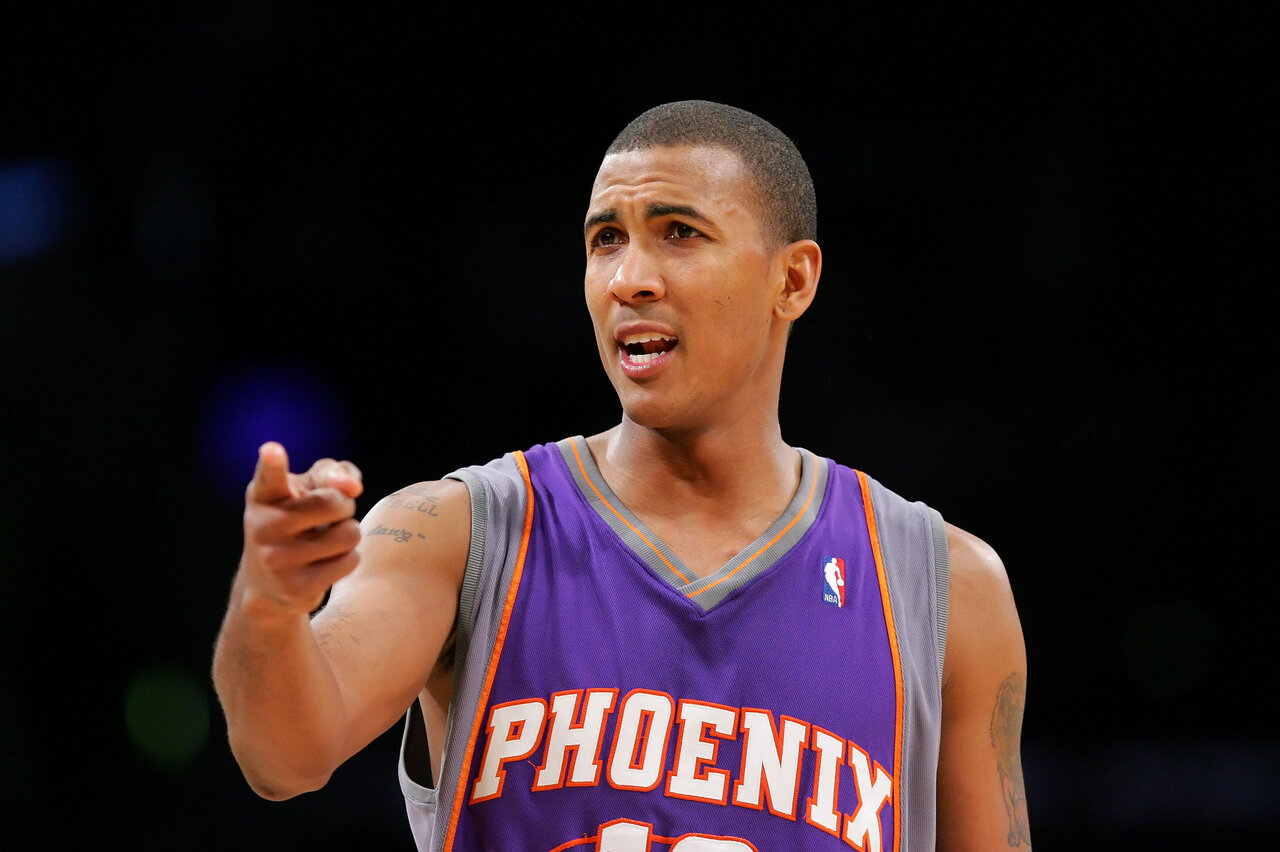 Raja Bell Earned Nearly $37 Million in the NBA and Is Now Making Fans a Different Way
Raja Bell was an elite sharpshooter in his prime with the Phoenix Suns. Now, Bell has found a new way to build a fanbase.
Any basketball player who goes unselected in the NBA draft should look to Raja Bell.
Despite going undrafted out of Florida International, Bell carved out a long NBA career by using his skill set to his advantage. Bell never let going unselected stop him from becoming one of the league's best 3-point shooters in his prime.
Nearly a decade after Bell played his final game in the NBA, what is the former sharpshooter doing now?
Raja Bell was an elite sharpshooter in his prime
If you were a defender who let Raja Bell get wide open to take a 3-pointer, you were probably going to look away next time you saw the tape.
After playing his first three years as a reserve on the Philadelphia 76ers and Dallas Mavericks, Bell finally got his chance to play. Bell signed with Jerry Sloan and the Utah Jazz in 2003 and quickly became one of the league's premier long-range shooters.
From the start of the 2003-04 season through his final game in the spring of 2012, Bell averaged 11.8 points per game and drilled 40.8% of his shots from behind the arc across 552 games and 435 starts for four teams.
Bell also drilled 46.6% of his 3-point shots in 68 career playoff games. According to Basketball-Reference, Bell earned $36.6 million in the NBA despite going undrafted.
Bell is best known for his time with the Phoenix Suns
Basketball fans of a certain age will best remember Raja Bell for his time with the Phoenix Suns.
In four seasons out west as the Suns' shooting guard, Bell averaged 13.4 points, 3.3 rebounds, and 2.4 assists across 254 games. Bell started all of those games and drilled 42.2% of his 3-point shots.
Bell added 12.5 points, 3.3 rebounds, and made 48.4% of his shots from the field. In 33 playoff games with the Suns, Bell connected on 48.3% of his shots from 3-point range.
Phoenix traded Bell, along with Boris Diaw and Sean Singletary, to the Charlotte Bobcats in December 2008 for Jared Dudley, Jason Richardson, and a second-round pick for the 2010 draft. The Suns used that selection, 46th overall, on Georgia Tech forward Gani Lawal.
Lawal got into one game with the Suns on Dec. 31, 2010. He currently plays in the Qatari Basketball League in Qatar.
Raja Bell is now building a fanbase through The Ringer
It has been nearly a full decade since Raja Bell's final NBA game, so many basketball fans are likely removed from his glory days.
That doesn't mean that they can't find Bell in other ways. Bell co-hosts a segment on The Ringer NBA Show, a podcast released and produced through Bill Simmons' website, with Logan Murdock. 
Bell and Murdock co-host Real Ones, which releases every Monday and Thursday. In addition to discussing the latest news and notes, they often have a guest who drops in for a bit.
Golden State Warriors head coach Steve Kerr, for example, appeared on the March 18 episode. Deron Williams, who played alongside Bell in Utah, stopped by on March 4. 
All stats and contract figures courtesy of Basketball-Reference.