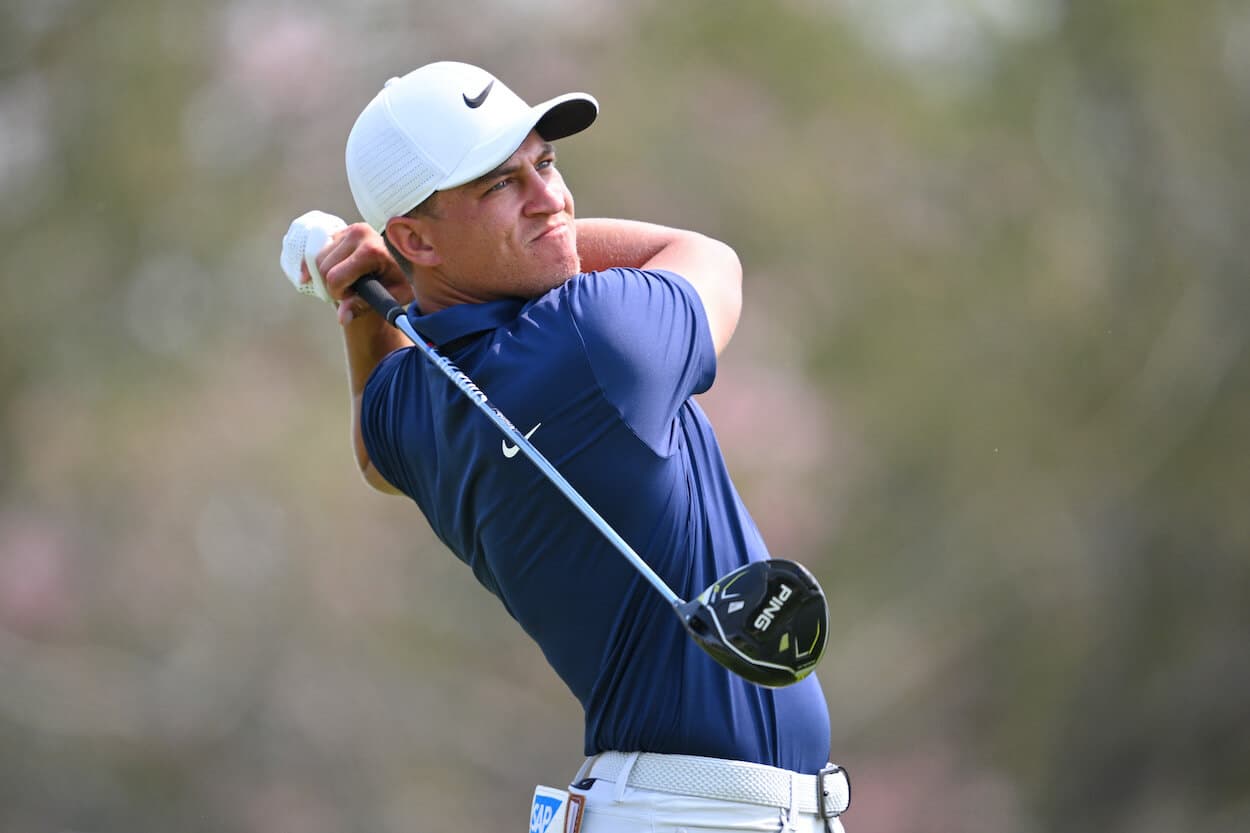 Ranking the 5 Longest Drivers on the PGA Tour
With Bryson DeChambeau now playing for LIV Golf, who are the biggest bombers on the PGA Tour?
Bryson DeChambeau changed the PGA Tour as we know it when he became the longest driver in golf history. Now, everyone on Tour wants to drive it 320 yards and overpower golf courses.
DeChambeau is no longer a member of the PGA Tour, but there are multiple players hitting their drives as far as he did in his prime. So, let's check out the longest drivers on the PGA Tour and rank them 1 through 5.
5. Brandon Matthews
Unless you're a die-hard golf fan, this is probably the first you're hearing of Brandon Matthews. Well, all you need to know — for the sake of this list, anyway — is that he absolutely mashes the ball.
As a rookie on the PGA Tour, Matthews ranks second in driving distance with an average of 321 yards. He also ranks second in club head speed with an average of 125.97 miles per hour. Matthews should arguably be higher on this list, but he's played in only 23 PGA Tour events in his young career. We'll have to see it for a longer period of time before bumping him up.
4. Wyndham Clark
Here's a timely selection, as Wyndham Clark recently picked up his first PGA Tour victory at the 2023 Wells Fargo Championship. The biggest reason he was able to pull it out in such a loaded field? His driver, of course.
Clark currently ranks ninth in driving distance with an average of 312.7 yards. That might not sound overly impressive, but he ranked fourth last year (319.0) and sixth the year before that (314.6). Clark's been crushing the ball for a while now, and he deserves to crack the top five.
3. Cameron Young
Here's where we get to the real mashers.
Cameron Young, in his rookie season last year, ranked third on Tour in driving distance (319.3) and second in strokes gained from off the tee. He currently ranks third in driving distance this season with an average of 318.3 yards. Third last season? Third this season? He's clearly third on the list.
2. Cameron Champ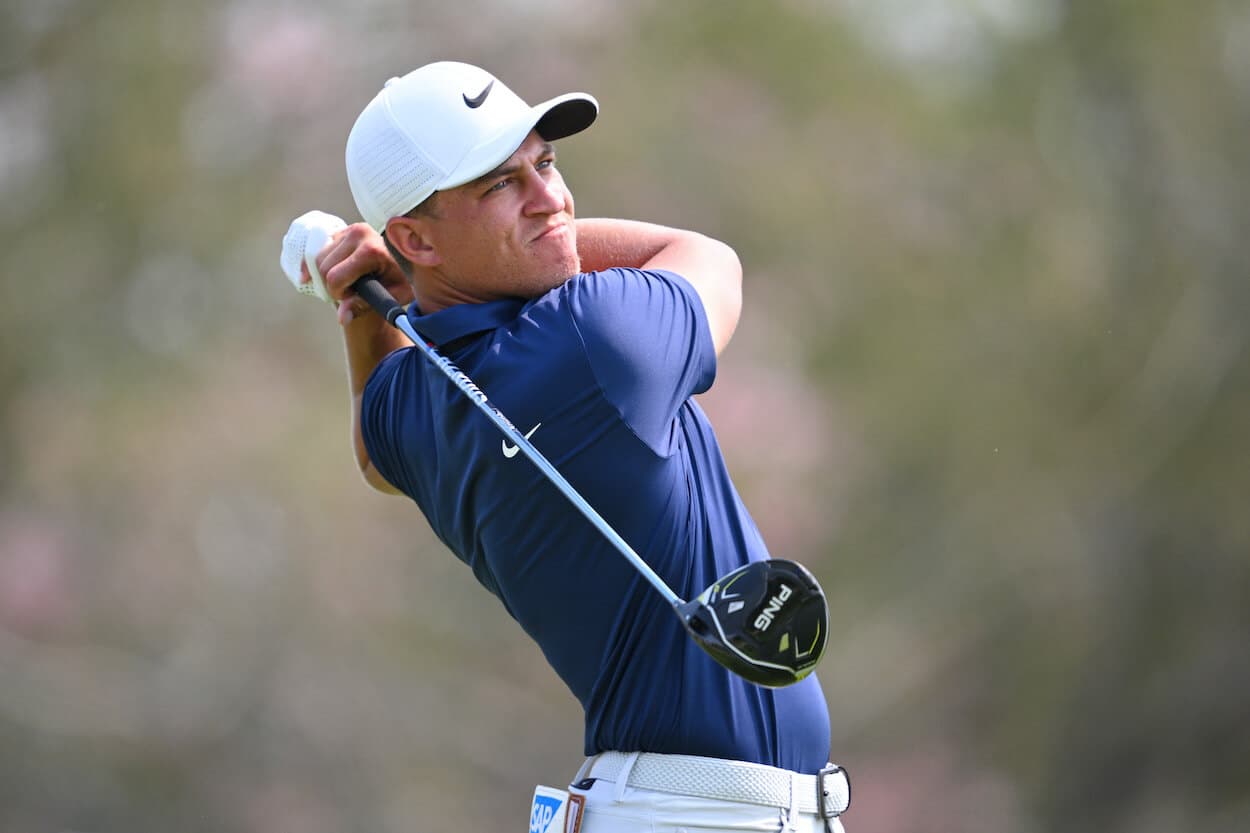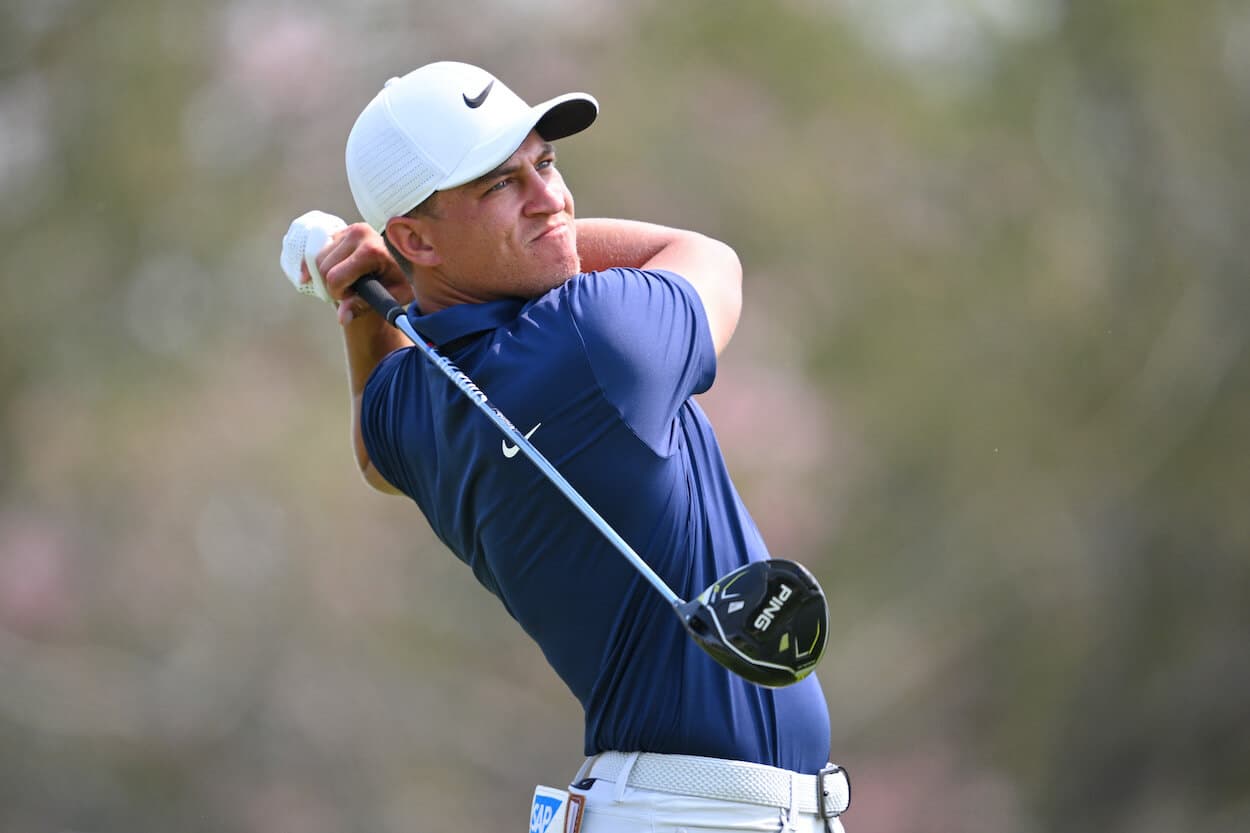 There's just something about Camerons on the PGA Tour.
Cameron Champ has been an elite driver of the golf ball for most of his career. The 27-year-old ranked first on Tour in driving distance in 2018-19 (317.9), second in 2019-20 (322.0), third in 2020-21 (317.1), and first in 2021-22 (321.4). He's also ranked No. 1 in club head speed in four of the last five seasons.
Champ currently ranks fifth in driving distance this season, but his impressive consistency over the last five years gives him the No. 2 spot here.
1. Rory McIlroy
No surprises here.
Rory McIlroy is the best driver of the golf ball on the planet. He can work it both ways off the tee, change trajectories whenever he wants, and crush it past everyone in his group every time he tees it up.
McIlroy is the longest driver on Tour this season with an insane average of 328.1 yards. That would be the longest single-season average in PGA Tour history. The Northern Irishman hasn't ranked worse than fourth in driving distance in the last six years. If he finishes the 2022-23 season with the longest average on Tour, it'll be the third time in the last seven years he's done so.
McIlroy is still the man to beat.