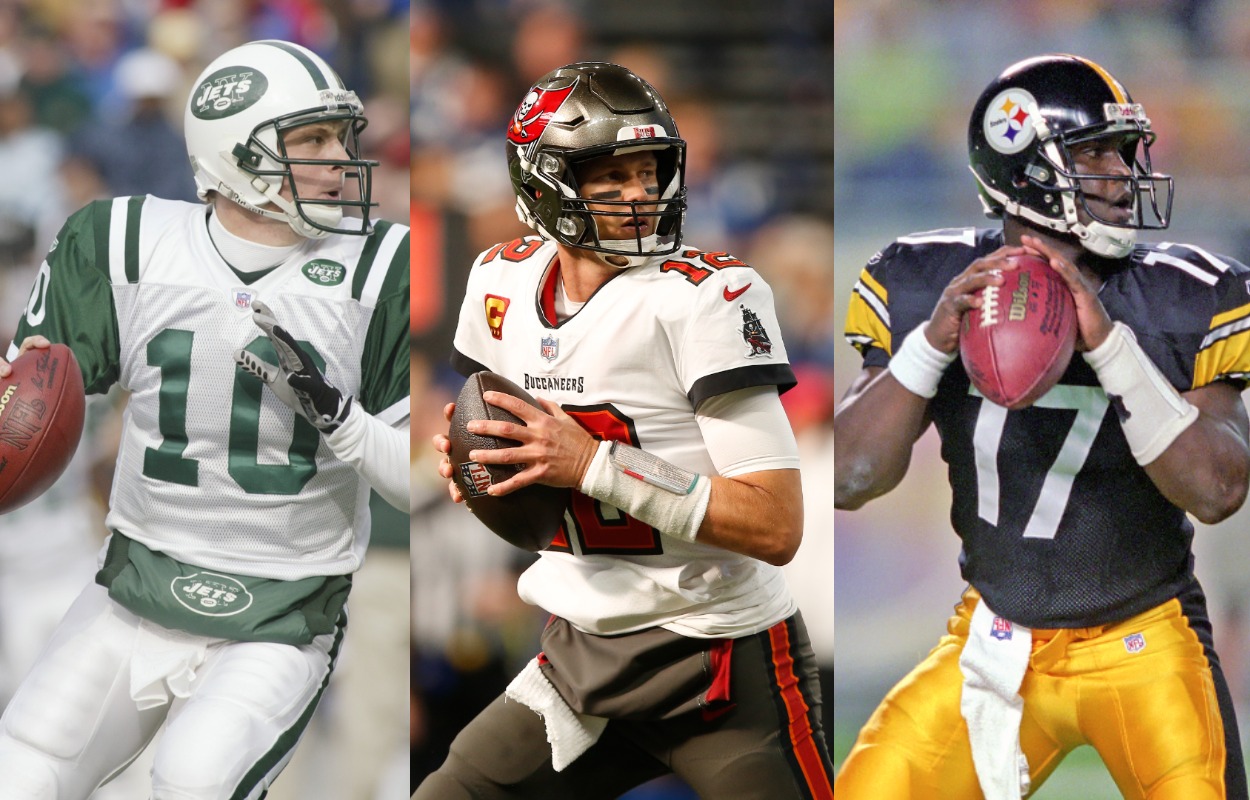 Ranking the 6 QBs Selected Ahead of Tom Brady in the 2000 NFL Draft
Six quarterbacks went before Tom Brady in the 2000 NFL Draft, and now feels like the perfect time to rank those players and their respective careers.
At 44 years old, Tom Brady is the last man standing from the 2000 NFL Draft. The fact he was even among the last 50 or so standing is remarkable given he infamously went 199th overall that year.
Think about who else went in that draft and where they are now. Courtney Brown, the No. 1 overall pick, hasn't played in the NFL since 2005, Brady's age-28 season. Ex-Chicago Bears linebacker Brian Urlacher, the ninth overall pick, is already in the Pro Football Hall of Fame. None of the sixth quarterbacks taken above Brady have even thrown an NFL pass since 2010.
Six quarterbacks, ranging from Marshall's Chad Pennington to Southwest Texas State's (now Texas State's) Spergon Wynn, were selected before the New England Patriots added Brady, who started at Michigan from 1998-99. Of those six, who had the best careers? For this list, we are only ranking players based on their on-field achievements and numbers. We did not consider any off-field issues.
Based on consideration of the aforementioned prerequisites, the best players rank as follows:
6. Giovanni Carmazzi, San Francisco 49ers (65th overall)
When one puts Giovanni Carmazzi into Google, at least two of the first five pictures that pop up include Brady. That's never a good sign. The former Hofstra standout was the second quarterback selected in the 2000 NFL Draft and never threw a regular-season pass. Interestingly, the 6-foot-3, 224-pound gunslinger faced Brady's Patriots in the 2000 Pro Football Hall of Fame game, only completing three of seven passes for 19 yards.
After briefly playing in NFL Europe and the Canadian Football League, Carmazzi retired to become a farmer and yoga practitioner. There is no word if he ever began following the TB12 Method.
5. Tee Martin, Pittsburgh Steelers (163rd overall)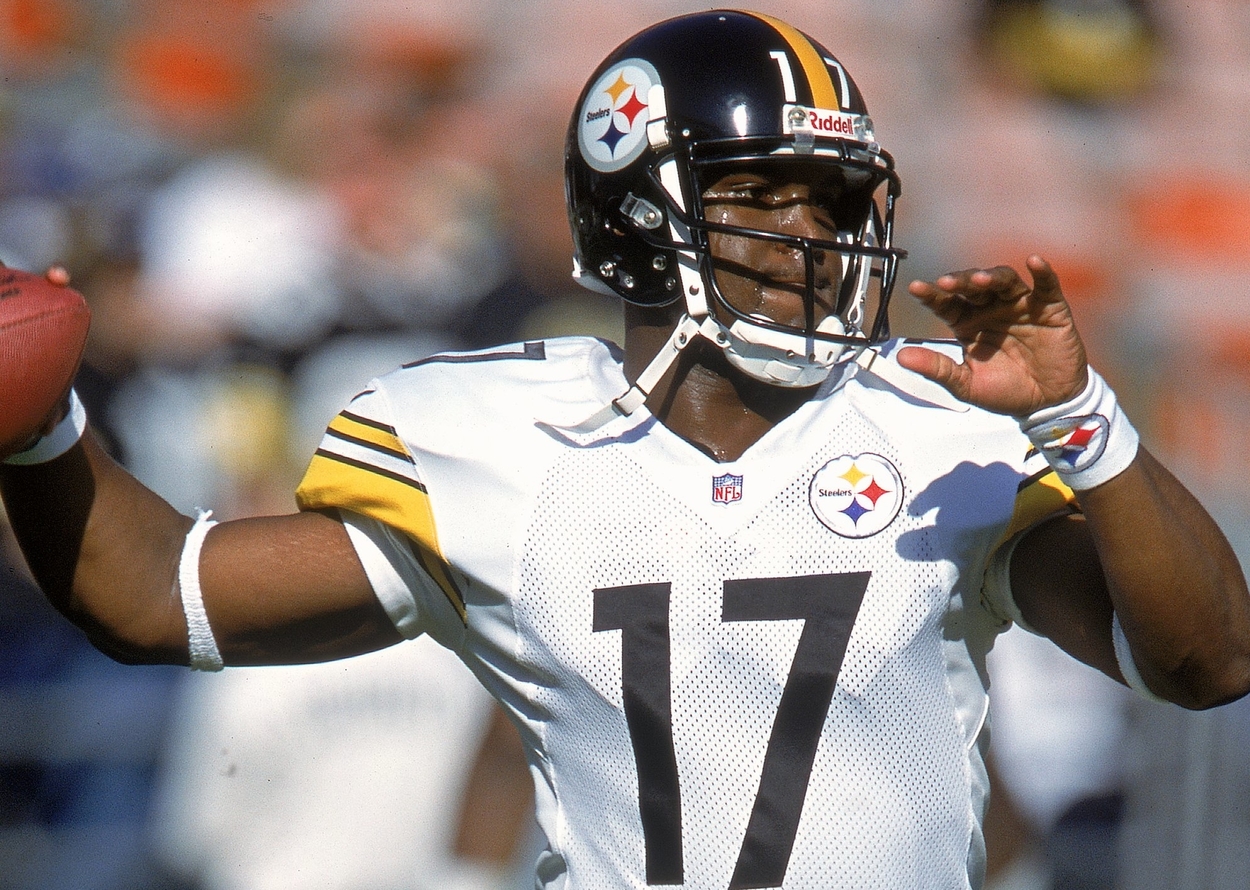 A national champion at the University of Tennesee, Martin played in only three NFL games, two of which came for the then-Oakland Raiders in 2003. The fifth-round pick completed six of his 16 passes for 69 yards, no touchdowns, and an interception in his final NFL season.
With regards to his NFL career, there's not much else to say about Martin, who spent the 2021 season as the Baltimore Ravens' wide receivers coach. However, his son, Amari Rodgers, is currently a receiver on the Green Bay Packers.
4. Spergon Wynn, Cleveland Browns (183rd overall)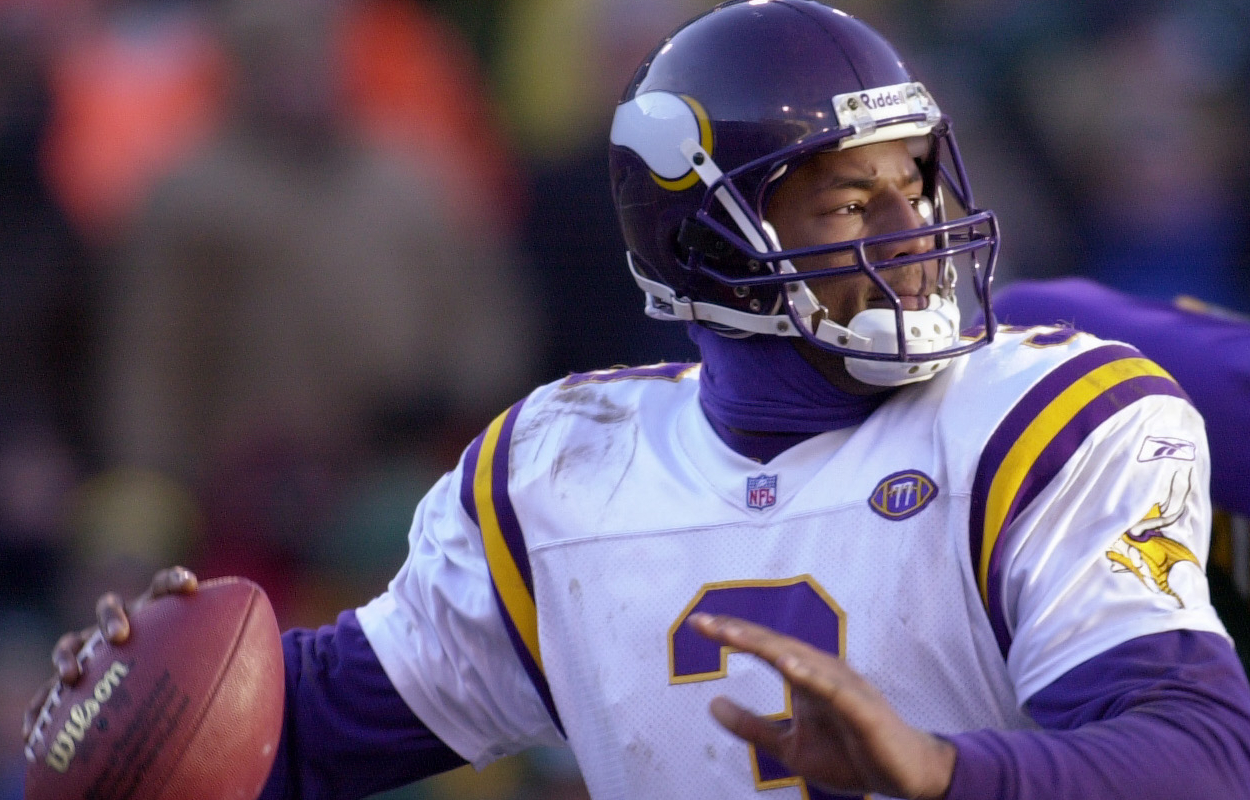 Let's all point and laugh at the Browns for selecting Wynn, who split his college career between Minnesota and Texas State, only 16 picks before the Patriots drafted Brady. A 6-foot-3, 226-pound gunslinger, Wynn completed 46.1% of his passes for 585 yards, one touchdown, and seven interceptions in 10 career games.
So, what ranks him above Tee Martin? Well, Wynn at least threw a touchdown in the NFL. While playing for the Minnesota Vikings, he connected with veteran tight end and two-time Super Bowl champion Byron Chamberlain on a 47-yard score in a 24-13 loss to Brett Favre and the Green Bay Packers on Dec. 30, 2001.
3. Chris Redman, Baltimore Ravens (75th overall)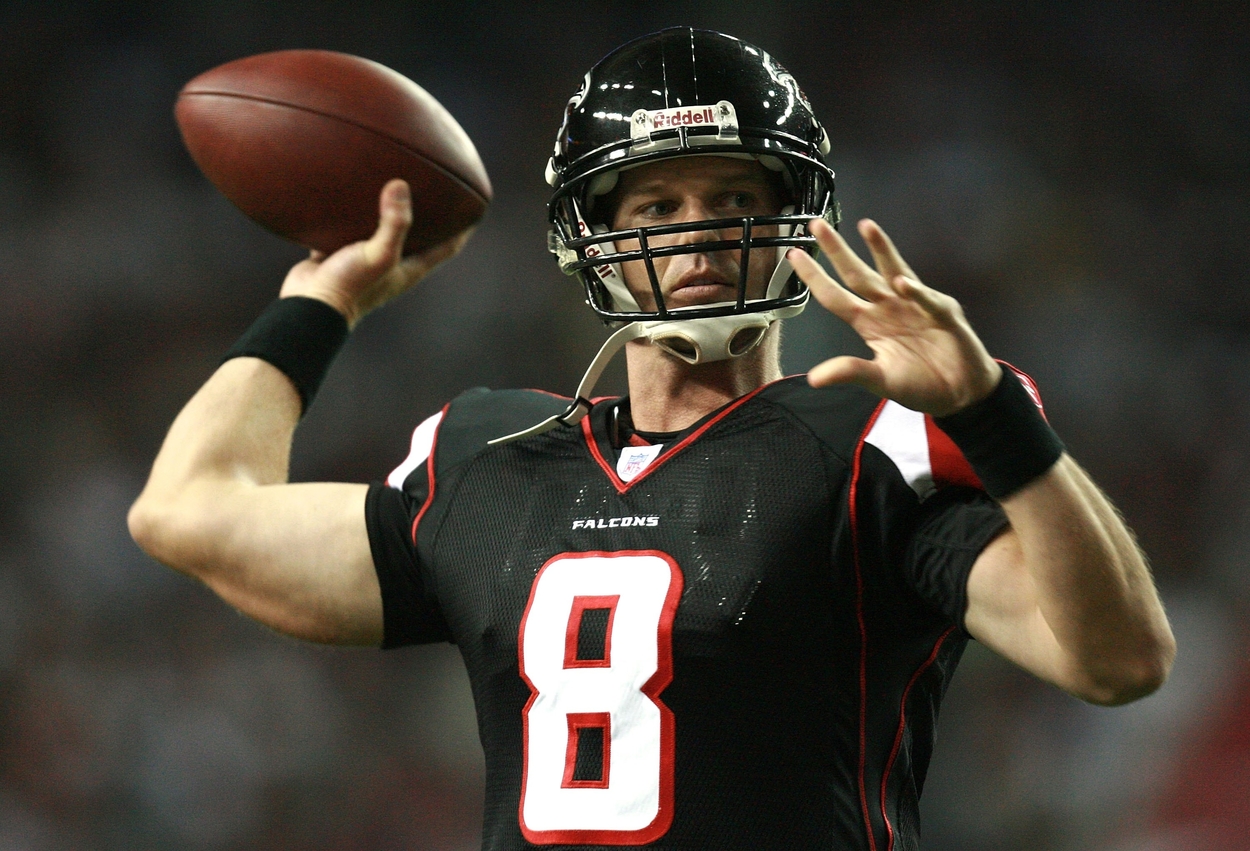 Atlanta Falcons fans will remember Redman as the 30-year-old backup who emerged from nowhere — he actually intended to play in the Arena Football League before Bobby Petrino, his former college offensive coordinator, recruited him to Atlanta — and threw 10 touchdowns against five interceptions in 2007. Of course, the Falcons selected Boston College's Matt Ryan third overall in the 2008 NFL Draft, effectively sealing Redman's place on the bench moving forward.
A third-round pick of the Ravens in 2002, Redman went 3-3 as the starter in 2002 before backing up first-round pick Kyle Boller a year later. He spent the bulk of his career as a backup who could fill in capably when asked to see the field.
All in all, Redman did enough during the 2007 season to easily warrant the third overall spot on this list. Let that be another example of how terrible The Brady Six truly was in the NFL.
2. Chad Pennington, New York Jets (18th overall)
Alright, now we're talking. Pennington played at least 10 games in a season five times (2002-04, 2006, and 2008) in his 11-year career. He averaged a 65.9 completion percentage, 17 touchdowns, and 10 interceptions in those five seasons and reached the playoffs four times.
However, the major knock on Pennington, fair or not, is how often he was injured. He had four shoulder surgeries from 2004-11 and had other lingering issues, including a wrist ailment suffered during the 2003 preseason, throughout his career.
And, depending on who you ask, Pennington is arguably the Jets' most successful quarterback in the post-Joe Namath era. Life isn't fair.
1. Marc Bulger, New Orleans Saints (168th overall)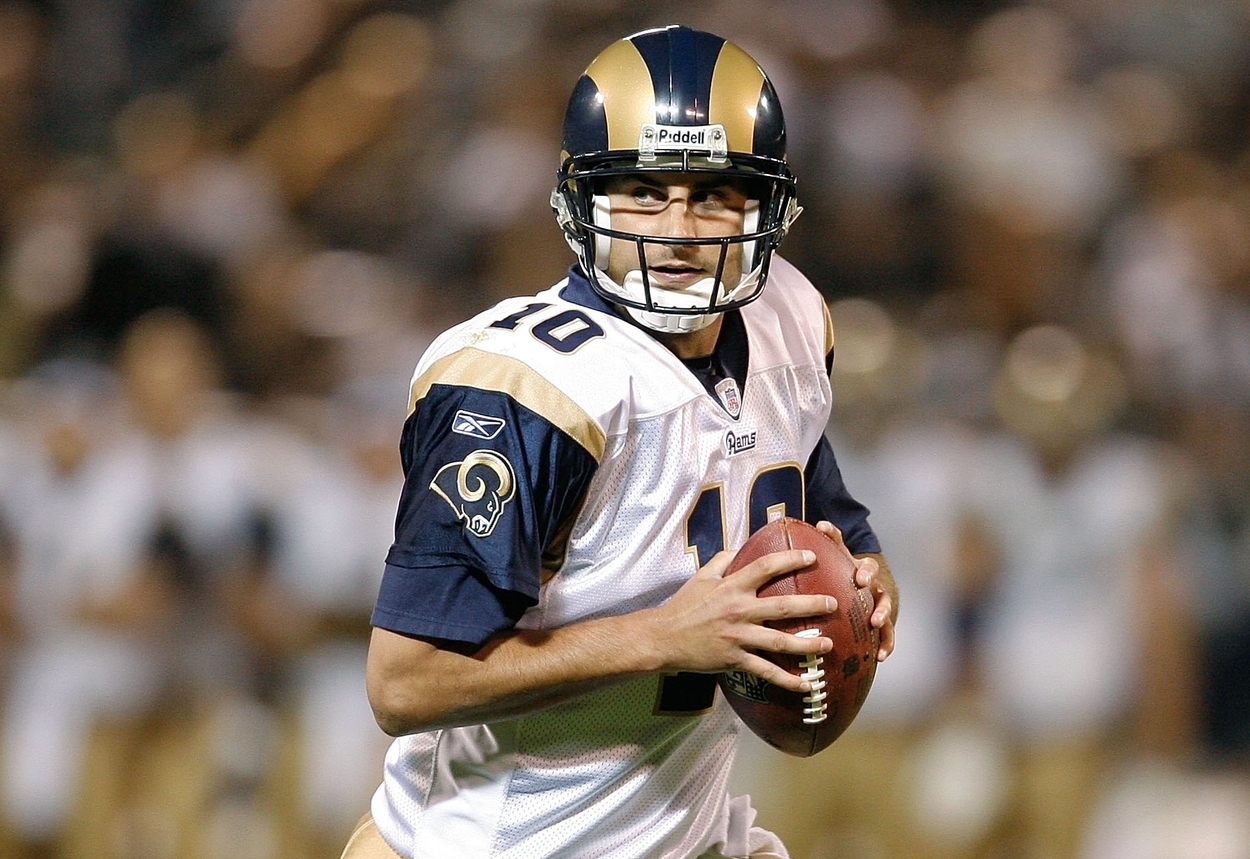 After beginning his career with the Saints, Bulger found his way onto the St. Louis Rams' practice squad late in the 2000 campaign. After impressing in place of Kurt Warner during the 2002 season, Bulger earned Pro Bowl honors and won 12 of his 15 starts for the Rams a year later.
The West Virginia product completed 62.6% of his passes for 21,345 yards, 117 touchdowns, and 87 interceptions from 2002-08 and reached the playoffs twice in that span. After asking for his release following the 2009 season, Bulger finished his career backing up Joe Flacco on the Baltimore Ravens in 2010, two years before Flacco and teammates upset Brady's Patriots in the 2012 AFC Championship Game.
All in all, Bulger had a fine career, and he should be forever remembered as the most successful quarterback of The Brady Six.
Like Sportscasting on Facebook. Follow us on Twitter @sportscasting19.