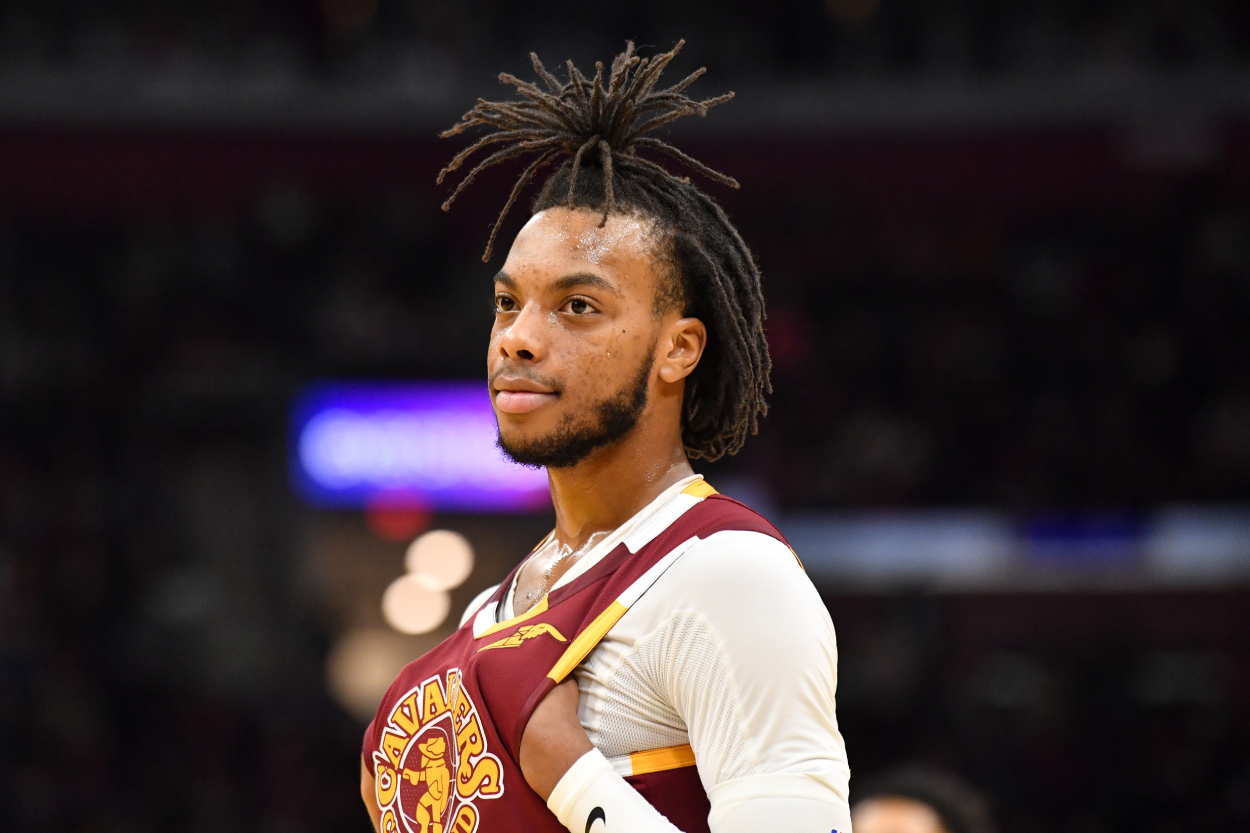 Ranking Darius Garland and the 4 Best Players on the Surprising Cleveland Cavaliers
After three years of losing, the Cleveland Cavaliers have become one of the best teams in the Eastern Conference again. So, we ranked the Cavs' best players.
It feels bizarre to live in a world where the Cleveland Cavaliers are good without LeBron James, but here we are. 
The Cavs are legit.
After three seasons of losing and tanking following LeBron's departure, the Cavaliers are back in the thick of the NBA's Eastern Conference playoff race. And they have gotten there behind the play of stellar young stars like Darius Garland and Evan Mobley.
But who are the Cavs' best players? This is a look at the top four players on the Cavaliers this season. We based the rankings on how much of an impact each player has on the team winning. The more efficient player earned the nod if there was a close call between two stars.
Almost made the cut
Several players almost made the cut for the top-four rankings, and a couple of stars would have made it had it not been for season-ending injuries.
Collin Sexton was Cleveland's best player and leading scorer for the last two years, but he went down with a season-ending injury after only playing in 11 games. Ricky Rubio was also one of the Cavs' best bench players for the first two-plus months of the season, but his year also ended early due to injury.
Lauri Markkanen, Cedi Osman, and Isaac Okoro have meant a lot to the team's success, as they have all had big games when Cleveland has needed them. But these next four players have either had a slightly larger impact or have been more efficient.
4. Kevin Love, power forward
Yes, the longest-tenured Cavalier has still been crucial to the team's success, proving he's no longer a washed-up star.
Love is averaging over 14.5 points and 7.5 rebounds off the bench for the Cavs, and he's having his best long-range shooting season ever, making over 43% of his 3-pointers. The five-time All-Star has also surprisingly been solid defensively, posting a career-high 1.0 defensive box plus-minus (an estimate of the defensive points he contributes above a league-average player per 100 possessions).
This spot was a tossup between him and Markkanen, who plays more minutes than he does, but Love has been better defensively and more efficient from the field this year.
3. Evan Mobley, power forward
Evan Mobley has had a tremendous rookie season for the Cleveland Cavaliers, as the No. 3 overall pick in the 2021 NBA Draft is averaging over 14.5 points and 8.0 rebounds. He's also shooting a remarkable 50.1% from the field and is blocking over 1.5 shots per game.
He might just be a rookie, but Mobley, who has received comparisons to Anthony Davis and Chris Bosh, has shown a maturity and composure well beyond his years and has been excellent defensively. He's even leading the team in defensive box-plus minus at 2.2.
2. Jarrett Allen, center
In his first four NBA seasons, Jarrett Allen brought a lot of energy to the Brooklyn Nets and Cavs. But he has become an All-Star caliber player this year. Allen is averaging 17.0 points and over 10.5 rebounds, and he leads the NBA in 2-point shooting percentage at 71.2%. He's also making an efficient 69.8% of his shots from the field.
The Fro's athleticism is something all teams would love to have, and it not only helps him get easy dunks, but it is also an asset on the defensive end of the court. Allen leads the Cavs with 1.9 defensive win shares, a stat that estimates the number of wins his defense contributes to the team.
The 23-year-old has been a force down in the paint for the Cavs and has proven that he and the team's other star big, Mobley, can work together and become the best post pairing in the NBA.
1. Darius Garland, point guard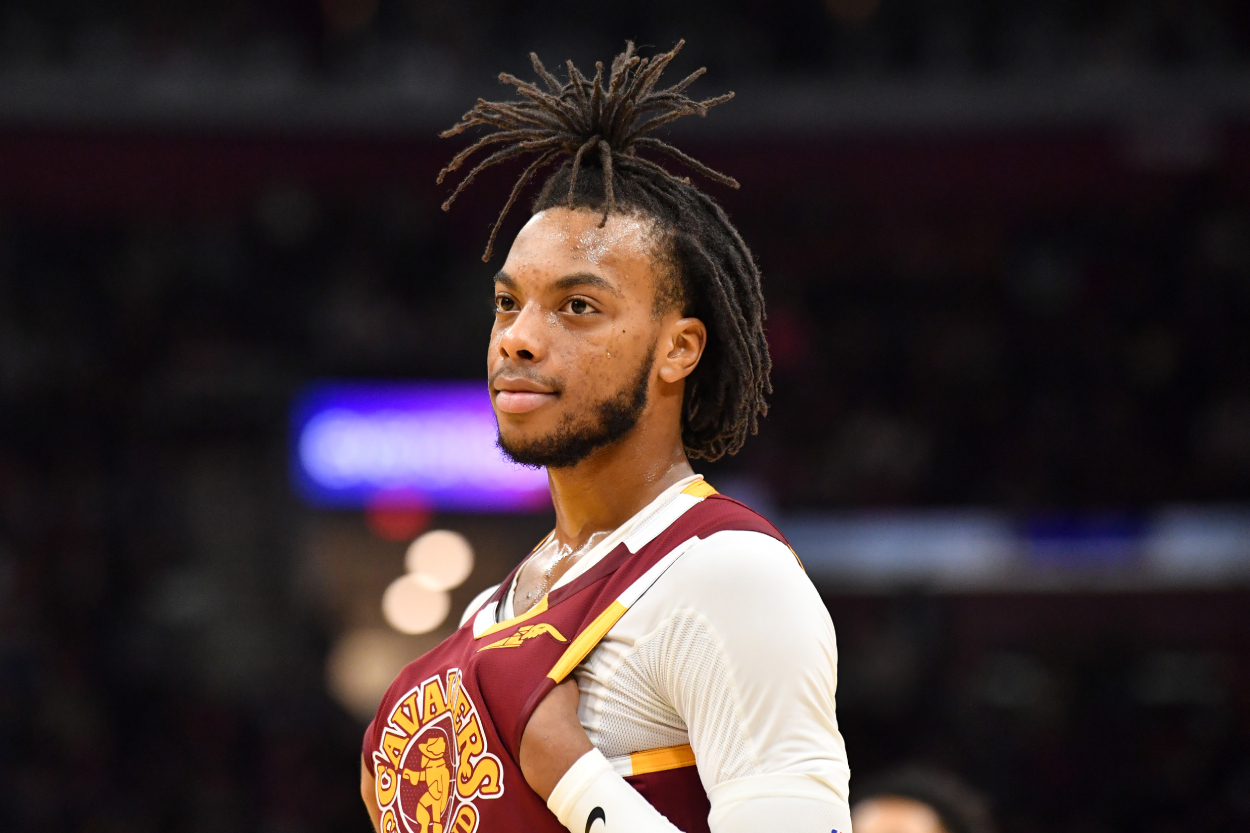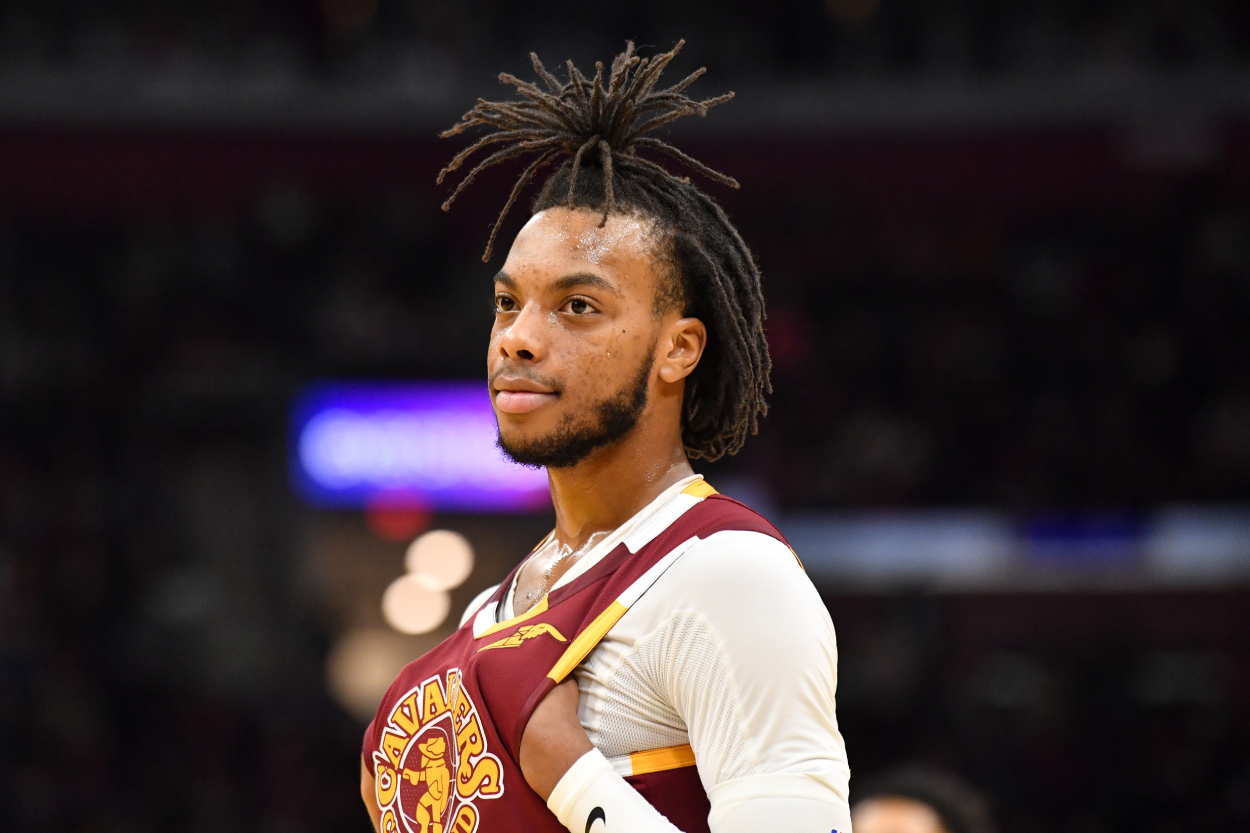 This was a truly difficult decision, as we could have easily put Allen in this No. 1 spot. But point guard Darius Garland has been huge for the Cavs this season and is essential to the team's backcourt success.
Garland is the team's leading scorer, averaging over 19.0 points, and he leads the Cavs in assists, recording over 7.0 per game. The Vanderbilt product has also become a more efficient offensive player, as he's making a career-high 47.9% of his shots.
Garland isn't just at No. 1 because of his production, though. He is also up here because of the fact that Cleveland has no scoring guards without him. Mobley, Love, or Markkanen could fill in for Allen if he were to miss a game. But with Rubio and Sexton out, the Cavs' next-best scoring backcourt players are either Cedi Osman or Isaac Okoro. So, if Garland misses a game, the team's offense relies heavily on its bigs (even more so than it does now).
Sure, all of these players in the top four have meant a lot to the Cavaliers this season. But Darius Garland is their most important player.
Stats courtesy of Basketball Reference and are current entering games on Jan. 4