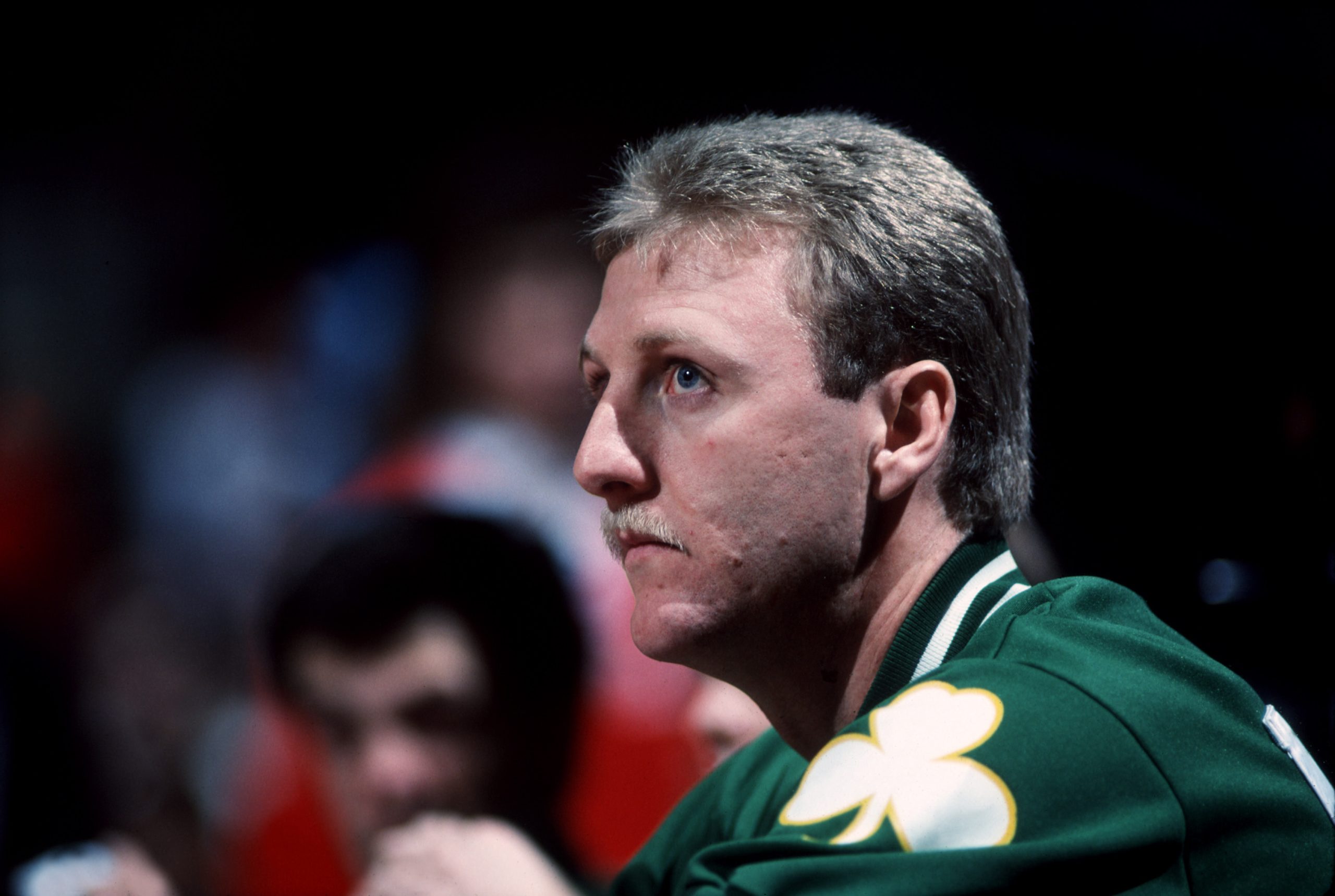 Ranking Larry Bird's 3 Three-Point Contest Performances
Larry Bird won the first three Three-Point Shooting Contests before retiring from the event in 1988.
For the 36th time, the NBA's Three-Point Shooting Contest will get underway Saturday night in the middle of All-Star Weekend. Last year's champion Stephen Curry won't take part this year, so he won't have a chance to tie the record for most titles won shared by Larry Bird.
Bird, the Boston Celtics legend, won the first three long-distance shooting contests before retiring from the event. All of Bird's performances were memorable, but we ranked those three performances in order of excitement and pure entertainment.
3. 1987 (Seattle Center Coliseum)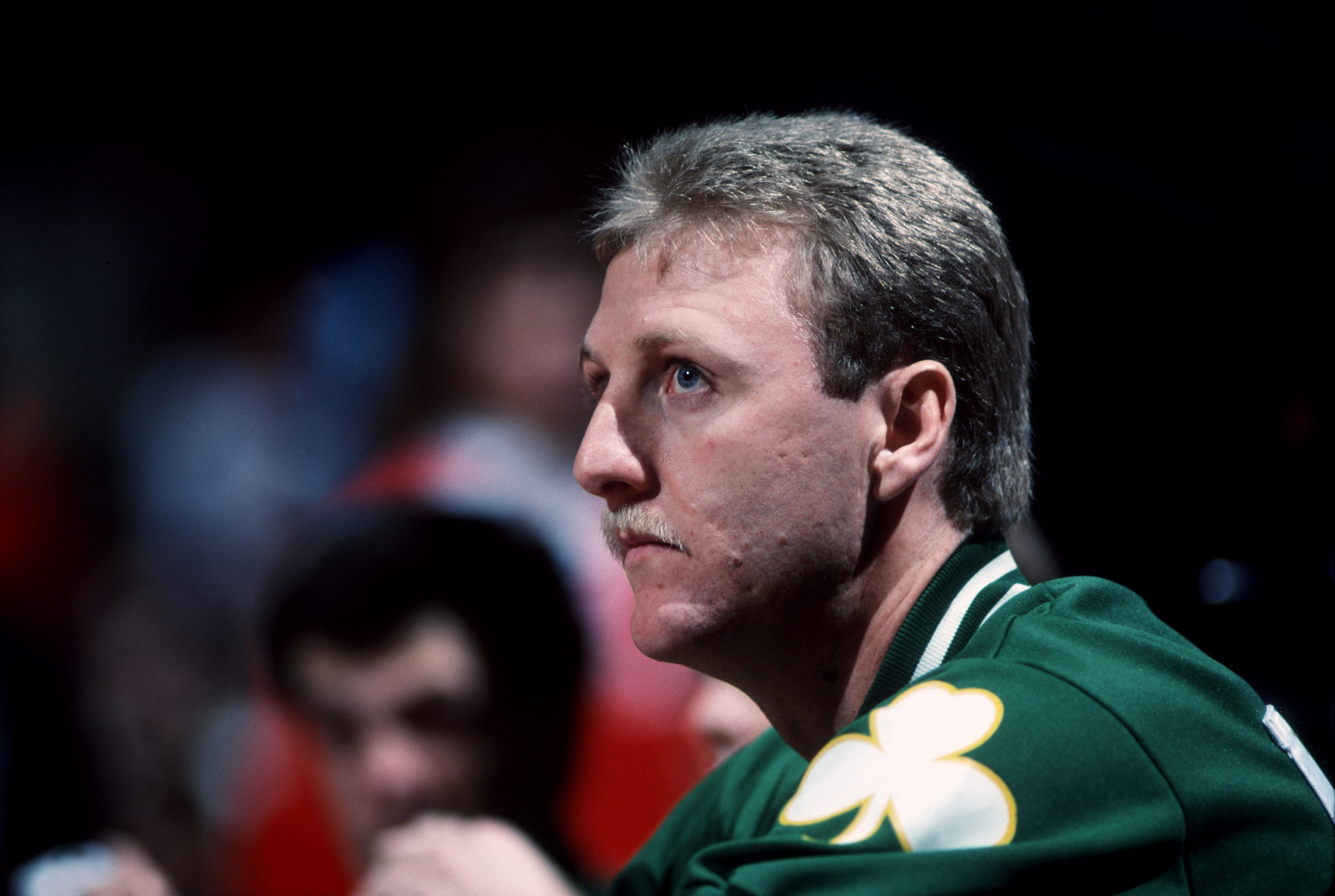 Bird was ready to defend his title after winning the inaugural event in 1986. Shooting at the old Seattle Center Coliseum, Bird struggled to get out of the first round, racking up 13 points. He finished the opening round tied with hometown favorite Dale Ellis and Craig Hodges, whom he defeated in the final round the previous year. Detlef Schrempf led the way with 19.
Bird heated up in the second round and led the way with 18 points. Schrempf finished with 16, and he and Bird met in the final round.
Bird won the coin toss and elected to shoot first.
He sank each of the five balls on the first rack, giving him six points. His shooting was erratic the rest of the round as he finished with 16 points.
Schrempf missed nine of his first 11 shots before heating up. He headed to the final rack with 11 points. He missed his first shot and then made the next three, giving him 14 with the two-point money ball remaining. His final shot missed as Bird celebrated his second straight title.
2. 1988 (Chicago Stadium)
Byron Scott of the rival Lakers took charge in the opening round of the 1988 contest in Chicago, collecting 19 points. Bird advanced to Round 2 with a 17-point effort. Ellis (16) and Schrempf (15) also advanced.
Larry Legend caught fire in the second round with a 23-point effort after missing three of his first four shots. To put his total in perspective, Ellis advanced to the finals to face Bird after chalking up 12 points. Scott tallied 11 points while Schrempf finished with five.
Ellis shot first in the championship round and finished with 15 points. Bird then famously shot the final round in his green warm-up jacket.
He struggled early, clanking two of his first three shots but was saved by the money ball.
Bird saved himself with a perfect fourth rack, but that still only had him at 13 points. He missed the first two of the final rack but his the third, giving him 14 points with two shots and seven seconds to go.
He nailed the next shot to get even with Ellis at 15. As he threw up the game-winning money ball, Bird extended his index finger, signaling he was number one, as his final shot swished through the net.
1. 1986 (Reunion Arena, Dallas)
It was the first time the NBA held a three-point shooting contest as part of its All-Star Weekend. Bird was a great outside shooter but never used the long ball as a primary weapon.
"Me and Danny (Ainge) used to shoot some before we went out there," Bird said in a YouTube video as former teammate Kevin McHale interviewed him.
Despite the three-point shot not being a major part of his game, Bird confidently walked in the locker room before the event and asked who was coming in second place.
"Everybody's sitting there and everybody's real quiet," Bird recalled. "You knew the guys, but you never were really around them. Nobody's really saying anything, so I walked in, looked around, and it just came out. I had no clue I was going to win it.
"It's just part of the competition. It's so much easier, Kevin, to go in a gymnasium and shoot threes by yourself or a few people around. You get out there and you get 20,000 people looking at you, it's a whole different ball game. I knew that going in and I thought I had a great advantage just because of that."
Hodges caught fire, scoring 25 of a possible 30 points in the first round while Bird managed to advance with 16 points.
Hodges and Bird eventually met in the finals, with Hodges shooting first and earning 12 points. Bird beat that halfway through the round, making 11 straight shots at one point. He finished with 22 points and the first of his three straight titles.