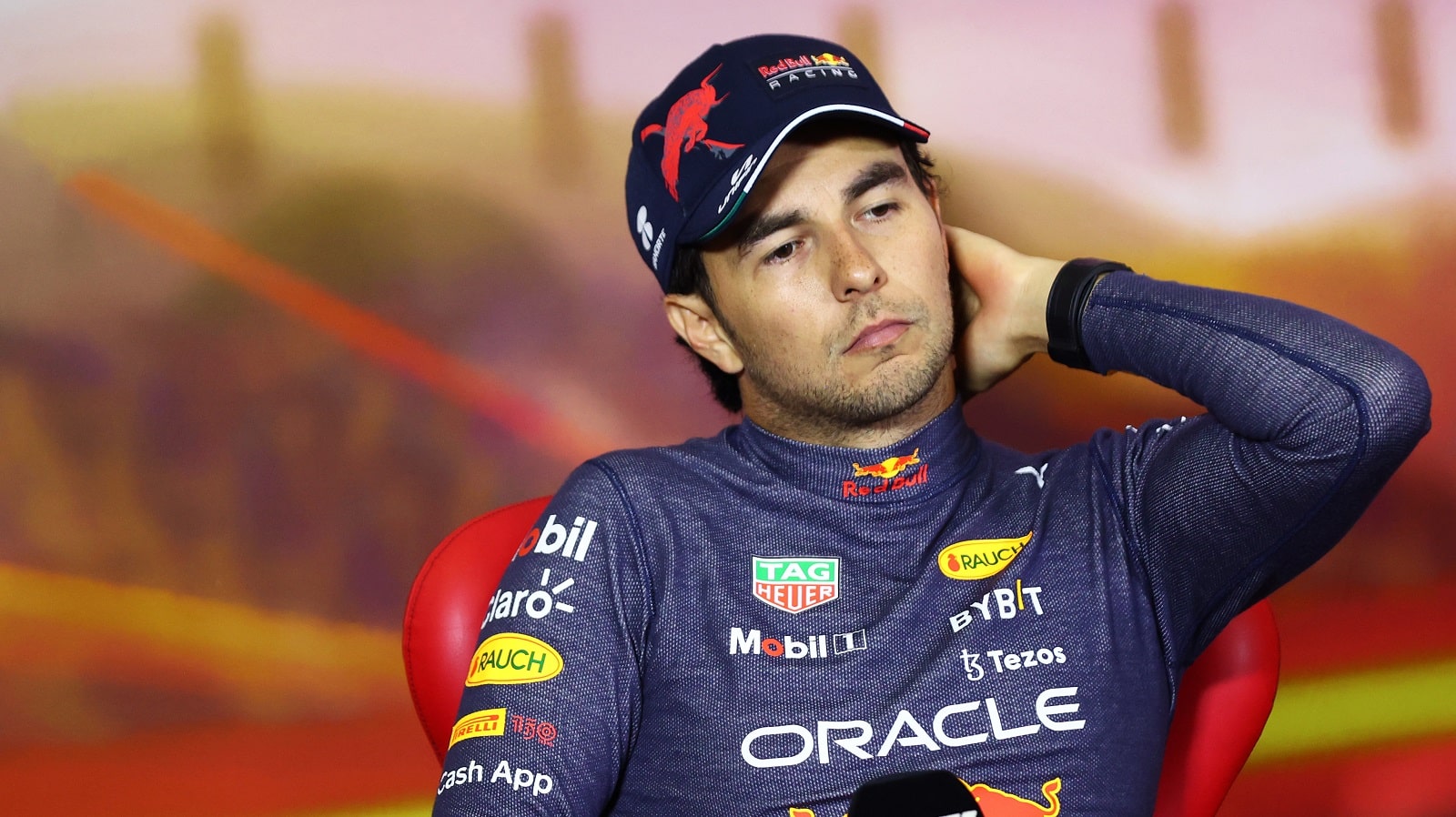 Red Bull's Strategy to Protect Max Verstappen In Spain Is Why Formula 1 Will Never Fully Conquer the United States
Sergio Perez seemingly was in position to win the Spanish Grand Prix until Red Bull instructed him to give way to Dutch superstar and teammate Max Verstappen.
If you could imagine what owning 5% of the New York Yankees would be like in the days when George Steinbrenner ran the team, then you understand the meaning of "limited partner." Sergio Perez grasps Formula 1's version of subjugation. He may have presumed it before, and now there's no doubt that he is an afterthought to Red Bull Racing unless Max Verstappen is out of contention.
The fact that F1 teams frequently marginalize one driver to prioritize his teammate isn't sitting well with Perez following events at the Spanish Grand Prix.
For what it's worth, it's hard to imagine American sports fans ever embracing such decision-making either.
Max Verstappen is back atop the Formula 1 standings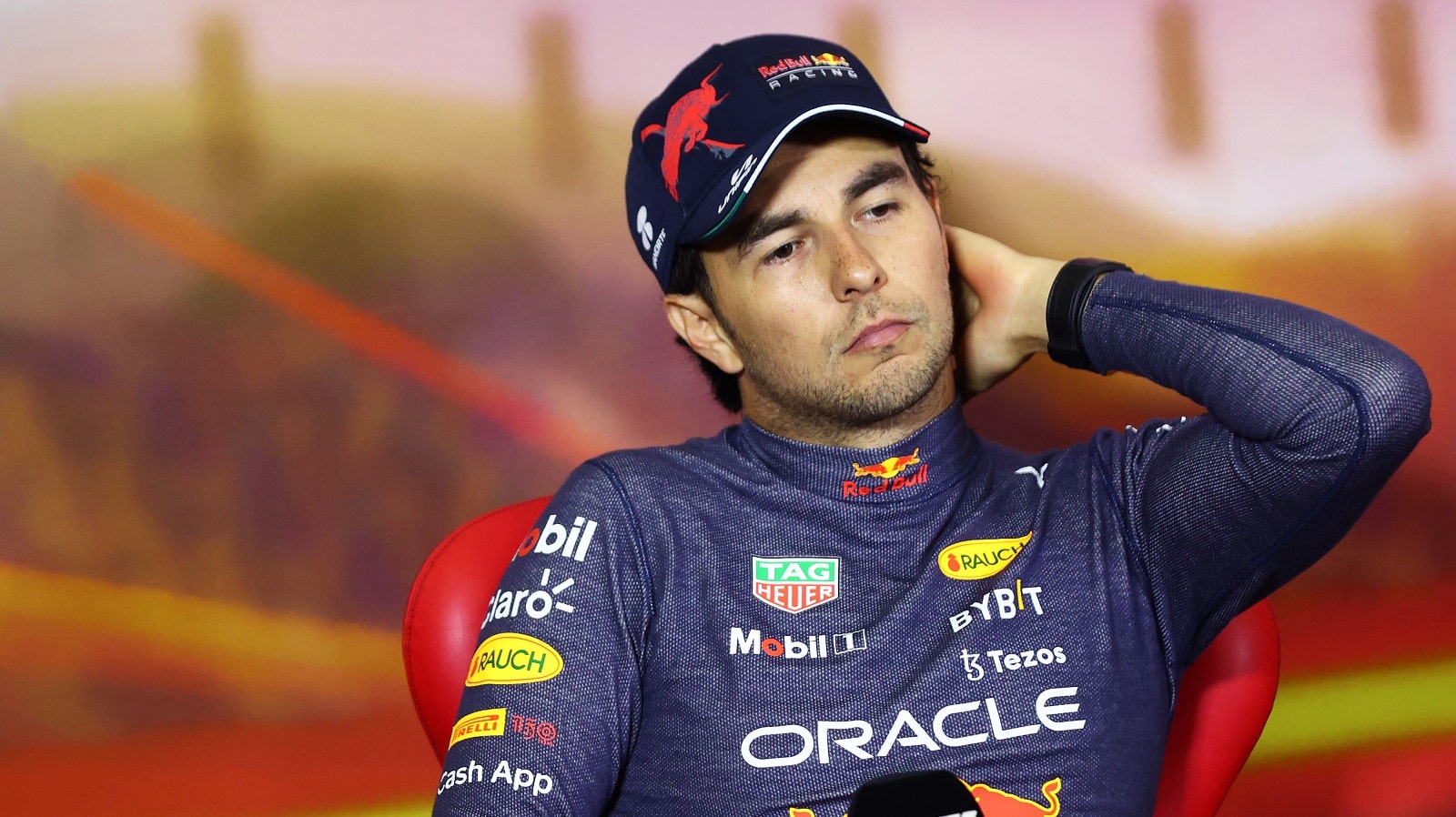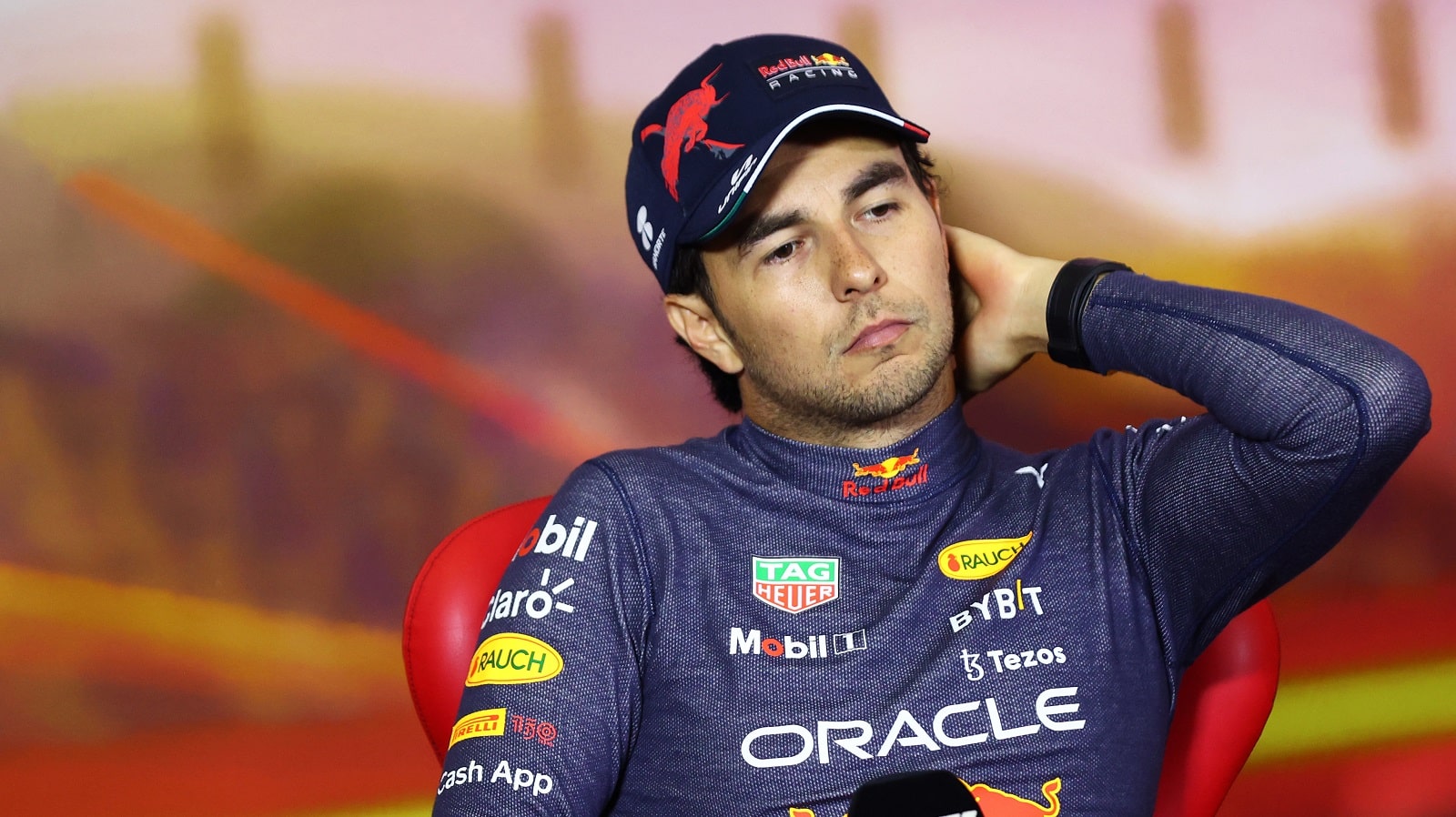 Defending champion Max Verstappen has moved to the top of the 2022 Formula 1 standings through six races. His victory in Sunday's Spanish Grand Prix was the young Dutch star's third in a row. It brought him to 110 points for the season, moving Verstappen ahead of Charles Leclerc (104) of Ferrari. Sergio Perez, George Russell, and Carlos Sainz Jr. round out the top five.
Verstappen has won four races overall. In fact, he has won every race that he's finished. The issue at Red Bull is that power unit failures knocked him out of the season-opening Bahrain Grand Prix, then again in Australia. That cost him points and allowed Leclerc to roar to the lead.
Perez suffered similar engine woes at Bahrain. However, he salvaged the day for Ferrari in the Australian Grand Prix by placing second. The points associated with that effort may prove valuable as Red Bull battles with Ferrari and Mercedes for the Constructors' Championship, significant when it comes to allocated Formula 1 performance money at the end of the season.
Red Bull told Sergio Perez to back down during the Spanish Grand Prix
Formula 1 fans have come to expect the unexpected. The fact that defending Max Verstappen retired from two of the first five races was merely the beginning. Charles Leclerc has led the much-anticipated Ferrari resurgence in a season in which seven-time champion Lewis Hamilton has faded to also-run status while Mercedes reboots.
The Spanish Grand Prix was no less wild. Verstappen won, but not before sliding onto the gravel trap on Turn 4 early in the day, helping Leclerc establish a commanding lead. On Lap 27, however, Leclerc's Ferrari suddenly lost power. Leclerc made it back to the paddock and retired for the day.
Just minutes earlier, George Russell held the lead over Verstappen, who was struggling with DRS problems. Sergio Perez opined that he had the tires and speed to go challenge Russell, theoretically opening the door for Verstappen. However, the Red Bull team told him that wasn't the play.
When pit stops became a factor midway through the race, Perez took the top spot, and Verstappen remained in contention. It wouldn't last, however. The Red Bull command center radioed Perez with instructions not to impede his teammate, which is how F1 teams go about telling a driver to give way.
Verstappen made the pass and Perez settled into second place, which was the order when the checkered flag came down.
"I am happy for the team but we will speak later," Perez advised his team, according to SkySports.
Sergio Perez is hardly the first driver to land in that position
The Spanish Grand Prix order of finish showed seven-time Formula 1 champion Lewis Hamilton in fifth place and 2022 Alfa Romeo recruit Valtteri Bottas sixth. That was typically their order of finish in races the previous five seasons, but often at the top of the results.
Bottas did his share of winning, taking the top podium spot 10 times in 101 races, but there was no mistaking that his job was to run interference for Hamilton. If they had the two best cars on the circuit, as was frequently the case for Mercedes in their time together, Bottas was expected to back off if the season championship was still up for grabs.
There is a case to be made that Red Bull made the proper call Sunday based upon tire wear. Team principal Christian Horner intimated as much afterward, but his parting remark referenced the delicate balancing act.
"I have to shout out to 'Checo' for playing the team game," he said.
Longtime F1 fans defend putting team above individuals, but the concept doesn't fly on American tracks. When Kyle Larson won 10 races and the NASCAR Cup Series title last season, his Hendrick Motorsports teammates raced him hard every time.
Next weekend, a number of teams will send multiple cars to the grid at the Indianapolis 500. With each driver owing allegiance to a different set of sponsors, no one will be expected to back off if there are multiple challengers from a team at the end of the afternoon.
Like Sportscasting on Facebook. Follow us on Twitter @sportscasting19 and subscribe to our YouTube channel.