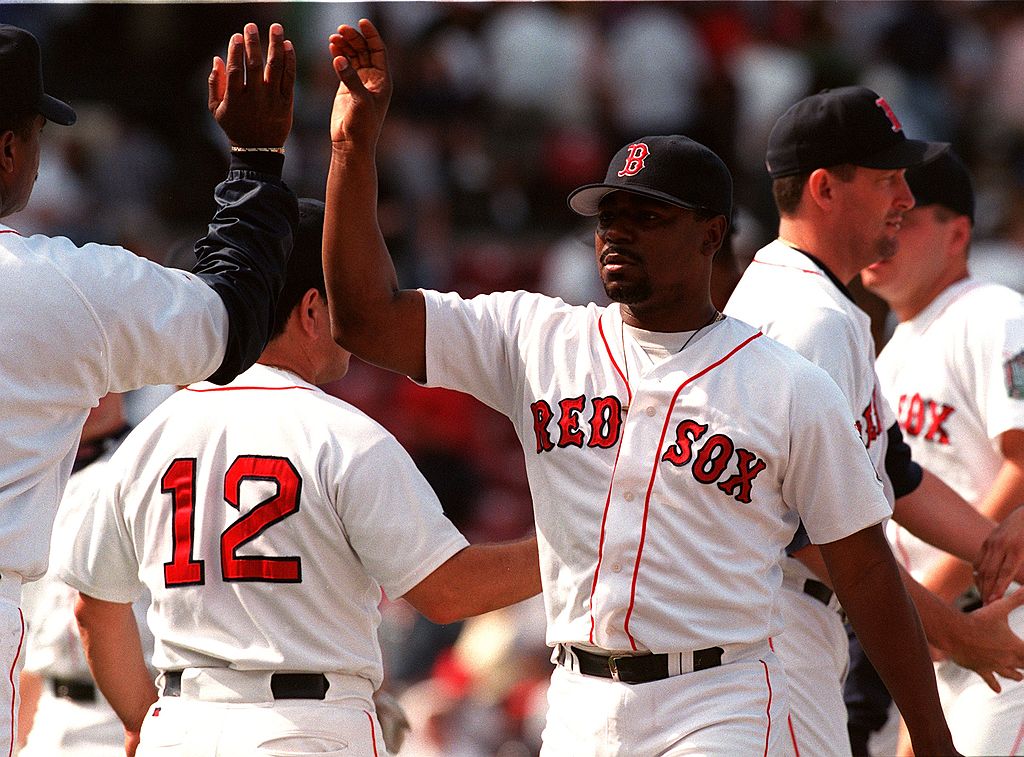 Red Sox Pitcher Tom Gordon Was the Subject of a Horror Story by Stephen King
Boston's Tom Gordon saved 158 games and won a World Series in a long career. Stephen King also wrote a horror novel about him.
Tom Gordon had a successful MLB career and has passed those genes onto his sons.
An All-Star Red Sox closer in the 1990s, Gordon attained so much popularity in Boston that one notable New England resident paid close attention.
Of all the baseball figures, how did Gordon wind up being featured in a Stephen King horror novel? Let's take a look.
Tom Gordon had a long and successful MLB career
A sixth-round pick of the Kansas City Royals in 1986, Gordon reached the major leagues two years later and finished second in 1989 AL Rookie of the Year voting.
Nearly a decade later, Gordon became a closer with the Red Sox in 1997 and his career took off. Gordon made three All-Star games from 1998-2006 and won a World Series title with the Phillies in 2008.
He finished his career in 2009 with 158 career saves and 1,928 strikeouts. Gordon's oldest son, Dee, is a two-time All-Star who currently plays for the Seattle Mariners.
Another son, Nick, is a top prospect for the Minnesota Twins.
Gordon rose to prominence in Boston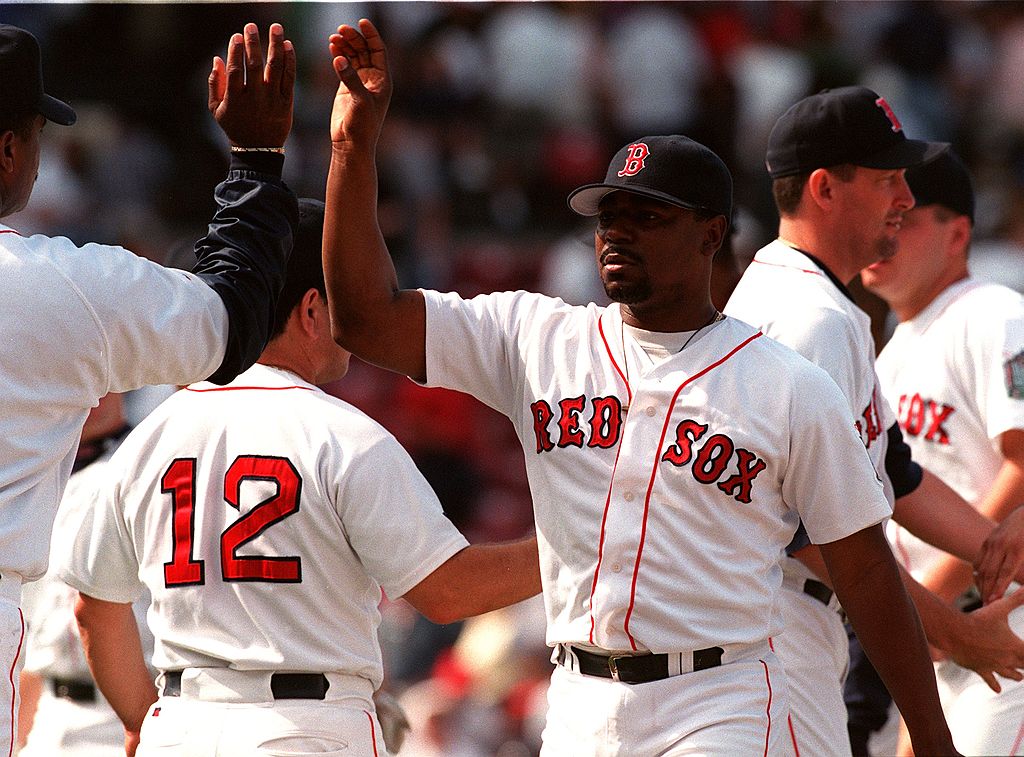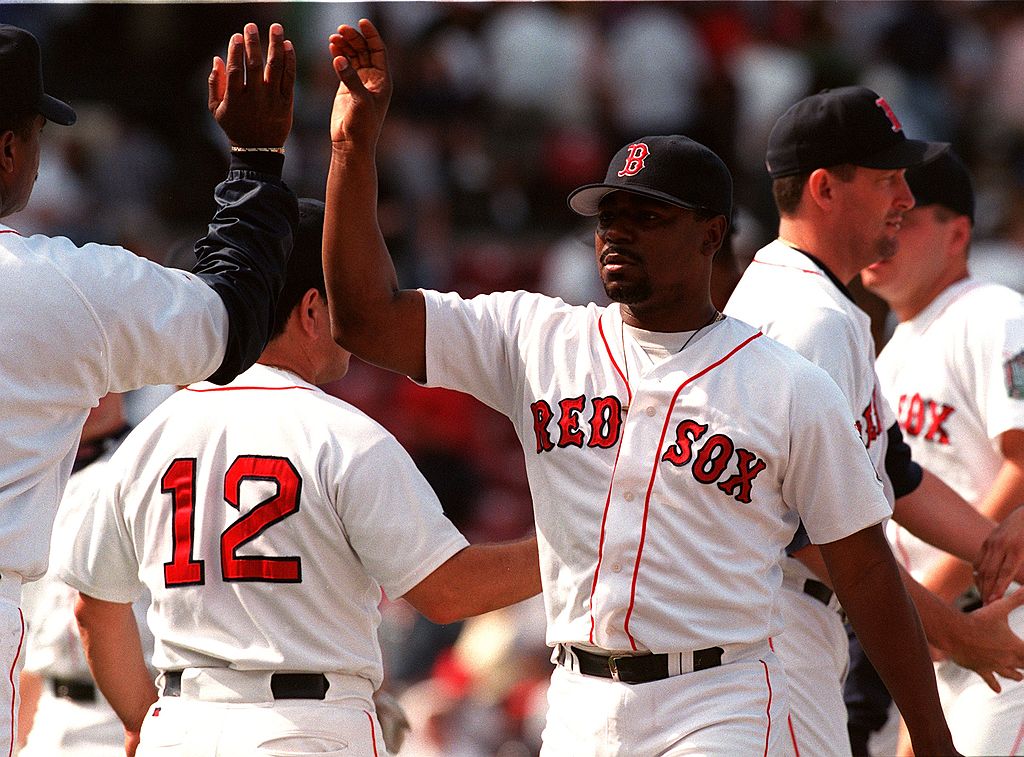 Although Tom Gordon had a mostly-successful seven years with the Kansas City Royals, he is best known for saving his career in Boston.
Gordon had a 5.19 ERA in 17 games as a reliever in 1997 but struck out 25 hitters in 17.1 innings. As the team's full-time closer in 1998, Gordon totaled 46 saved with a 2.72 ERA.
Gordon made his first career All-Star Game and helped Boston to a playoff berth that year. A year later, Gordon struggled to a 5.60 ERA and 11 saves in 21 games before he eventually had Tommy John surgery.
Gordon never threw another pitch for the Red Sox, but he was nonetheless involved in the team's history. While with the New York Yankees in 2004, Gordon allowed two runs in Game 5 of the 2004 ALCS.
Boston won the game in extra innings, the second of four straight victories the Red Sox earned in a thrilling comeback over the rival Yankees.
Legendary author Stephen King wrote a horror novel about Tom Gordon
Tom Gordon's historic 1998 season made him an immensely popular figure in Boston and the greater New England area.
He was so popular, in fact, that legendary author Stephen King penned a horror story involving the All-Star reliever. King released The Girl Who Loved Tom Gordon, a book about a young girl who is lost in the woods and considers Gordon her "heartthrob", in April 1999.
In August 2019, the Sanibel Films company announced they intend on creating a film adaption of the book.
It is not yet known if the actual Tom Gordon, who turns 53 in November, will be involved in the movie's production. Don't be surprised if Gordon made a surprise cameo, though.