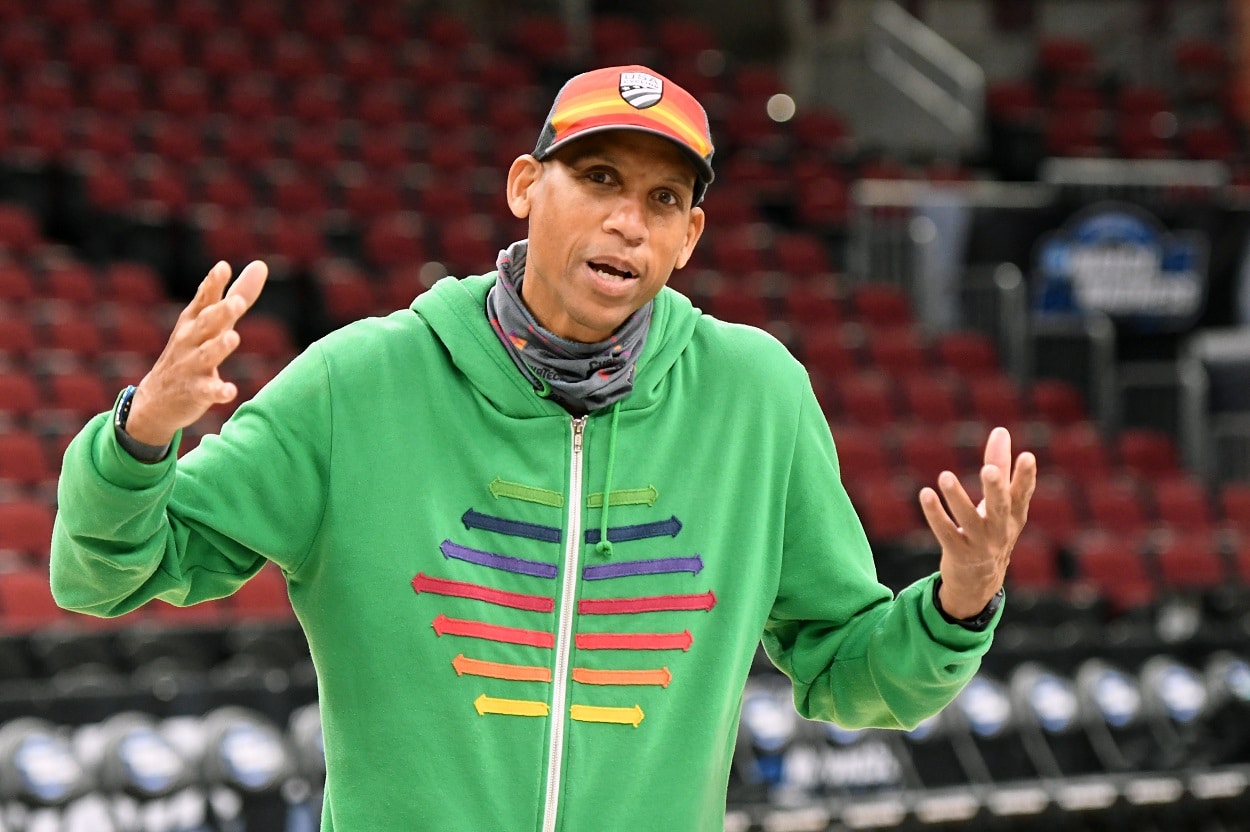 Reggie Miller Says Drazen Petrovic, Not Michael Jordan, Was the 'Hardest Cover' of His NBA Career
Reggie Miller's "hardest cover" during his NBA career wasn't Michael Jordan.
During the 1990s, the NBA featured a plethora of phenomenal shooting guards, one of them being Reggie Miller. And while Miller, formerly the all-time leader in 3-pointers made, was obviously best known for his offense, he still had to defend the other great shooting guards of that particular era.
Naturally, the first shooting guard to come to mind when thinking about the 1990s is Michael Jordan. And why wouldn't he be? He's Michael Jordan.
But there were certainly others who could drive defenders nuts. Clyde Drexler. Joe Dumars. Mitch Richmond. John Starks. Jeff Hornacek. Nick Anderson. Dell Curry. Hersey Hawkins. Steve Smith. Kobe Bryant got in there in the last half of the decade as well.
But of all the names on that list, even including Jordan, none of them were Miller's choice for what he called the "hardest cover" during his NBA career. That honor belongs to a man who was on his way to becoming one of the top shooting guards of the '90s and perhaps one of the greatest of all time, Drazen Petrovic.
Reggie Miller says Drazen Petrovic was his 'hardest cover' in the NBA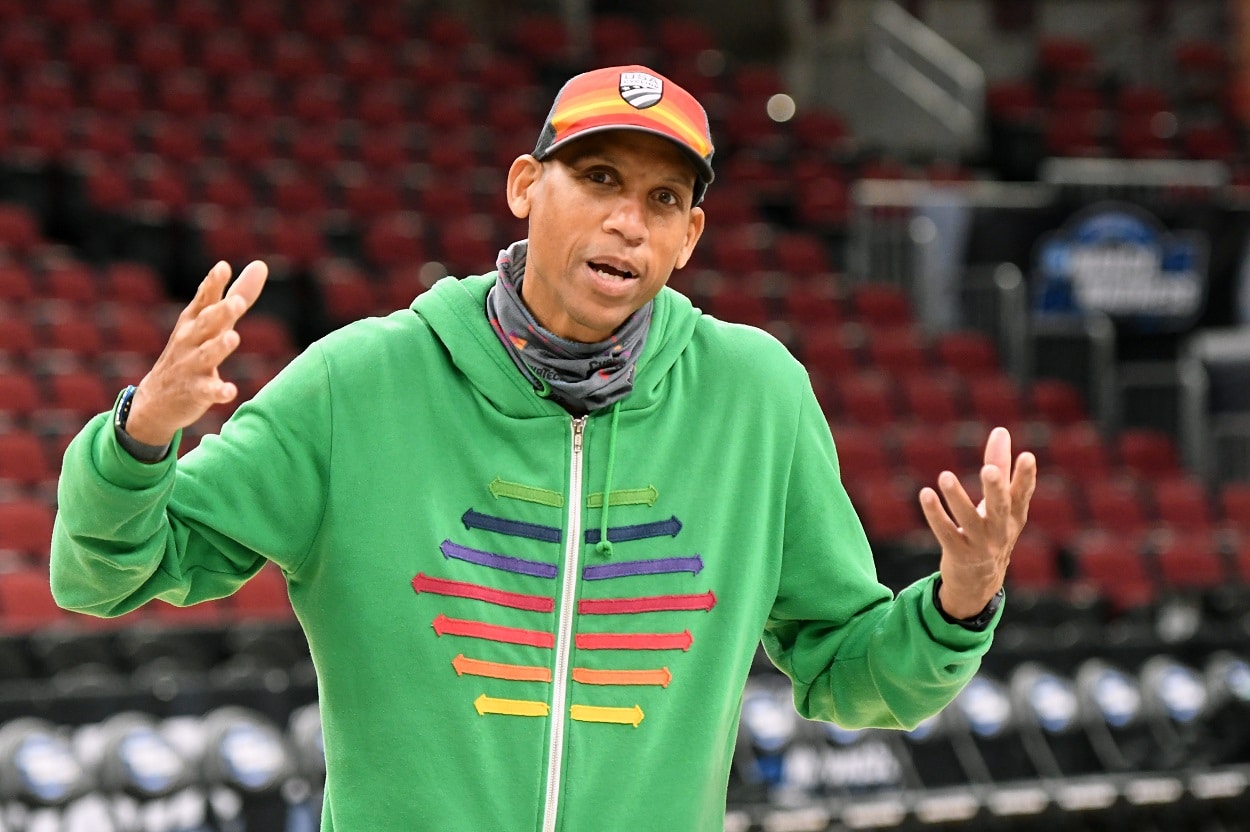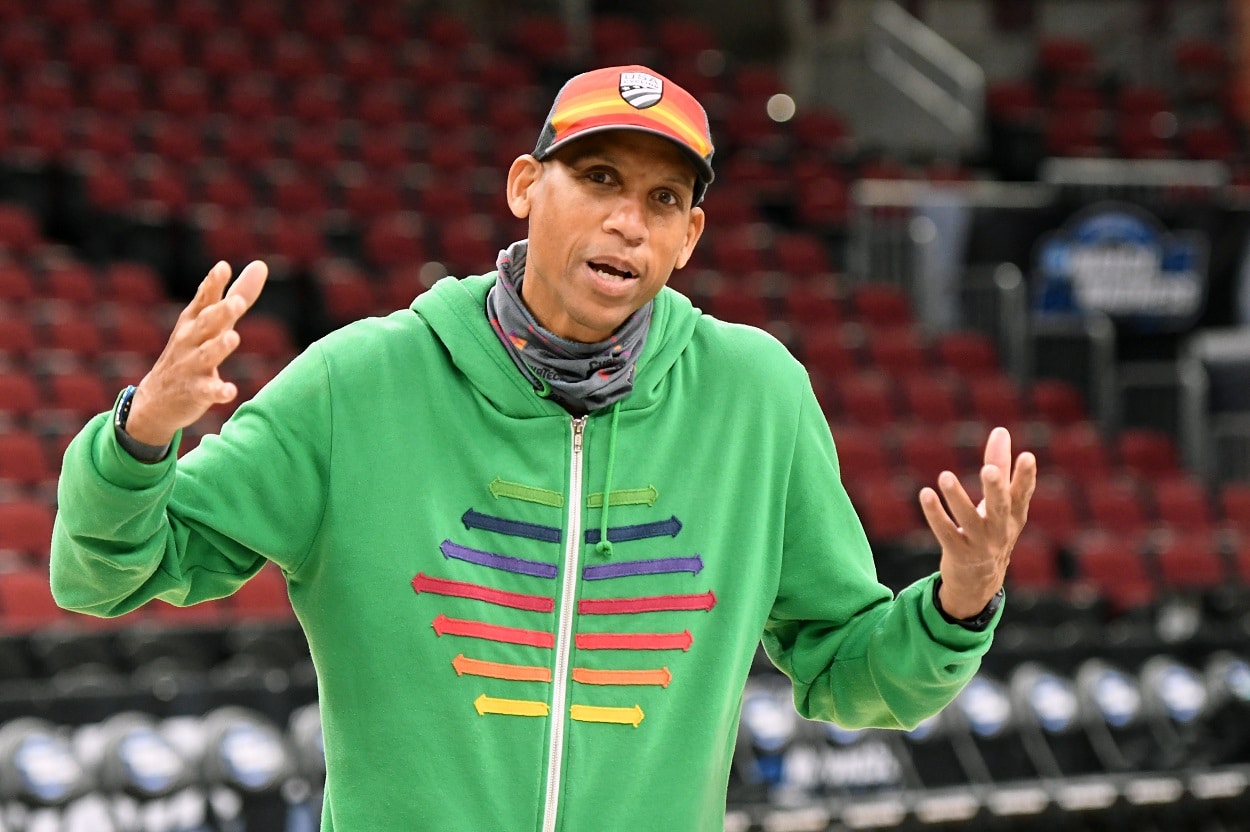 During a recent appearance on the Dan Patrick Show, Reggie Miller was discussing Golden State Warriors star Steph Curry and his shimmy after a bucket against the Dallas Mavericks in the Western Conference Finals. Miller's advice to the Mavs to get Curry not to showboat like that was simply to stop him from scoring, which is much easier said than done.
And that's how Drazen Petrovic came into the conversation as Miller recalled how the Croatian star gave him the same kind of fits back in the day.
"To this day I tell people he [Drazen Petrovic] was my hardest cover, and I hated him.

"Drove me absolutely mad with his antics, because he was so good at scoring the basketball right in my face and talking junk right in my ear.

"And there wasn't a lot I could do about it."

Reggie Miller on Drazen Petrovic
For those never lucky enough to see him play, Petrovic truly was the real deal.
A two-time EuroLeague champion and league-leading scorer before coming to the NBA in 1989 with Portland, who drafted him in 1986, Petrovic never really fit in with the Blazers but found his stride after being dealt to the then-New Jersey Nets in 1991.
In his first full season with the Nets in 1991-92, he averaged 20.6 points per game. That same season, Miller averaged 20.7 for the Pacers. The following year, Petrovic upped his average to 22.3, besting Miller's 21.2.
And while people think Toni Kukoc was the star of that Croatian team that took on the famed Dream Team at the 1992 Olympics in Barcelona, that's not the case. Petrovic was the leading scorer of that squad, averaging 24.6 points per game. He also disproved the logic that European players don't play defense, averaging 3.1 steals.
You know that infamous game for Kukoc against the U.S. in which he scored just four points? Petrovic had 19 in that game and another 24 in the gold-medal game, leading Croatia in scoring both times.
And let's not forget that the Yugoslavian team that featured Petrovic and Kukoc was essentially the main reason the Dream Team was created in the first place.
So, yeah, Drazen Petrovic was legit. Tragically, he was killed in a car accident in Germany in June 1993. But kudos to Reggie Miller for a nice reminder this week of what a phenomenal talent he was.
Stats courtesy of Basketball Reference
Like Sportscasting on Facebook. Follow us on Twitter @sportscasting19 and subscribe to our YouTube channel.