Reigning Champion Cameron Smith Is Banned From the Players Championship, but He Might Show Up Uninvited Anyway
If you've flipped on Golf Channel or NBC at any point this week, you've probably noticed something peculiar about the promos leading up to the 2023 Players Championship. The PGA Tour has been advertising Justin Thomas and Rory McIlroy for their victories in 2021 and 2019, but reigning champion Cameron Smith is nowhere to be found.
That's not surprising, obviously, as Smith has since defected to LIV Golf and is ineligible to play in the 2023 Players Championship and defend his title. Even though he isn't invited, the Australian is considering showing up to TPC Sawgrass and crashing the party anyway.
Cameron Smith can't defend his Players Championship title because of LIV Golf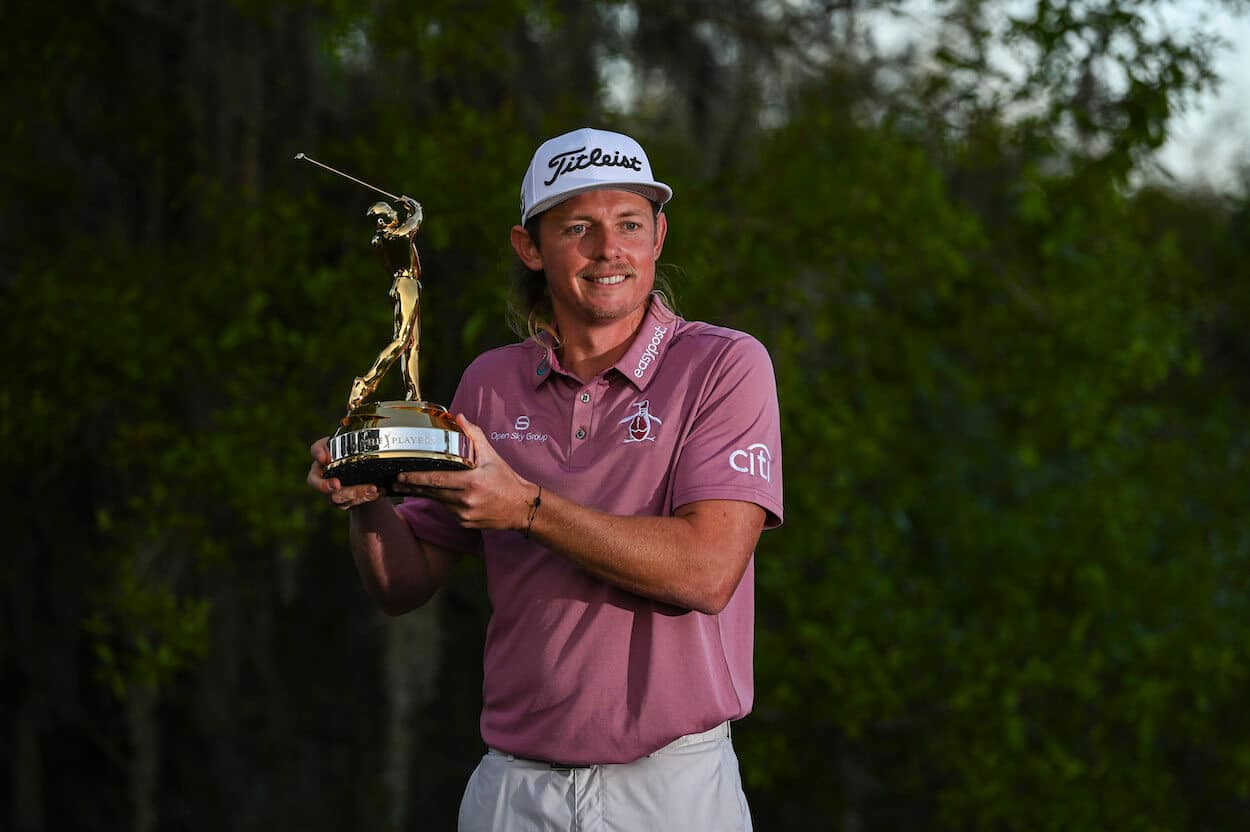 Scottie Scheffler may have won the PGA Tour Player of the Year last season, but no one else played better golf than Cameron Smith. In 18 starts, the Aussie won three tournaments and finished inside the top 10 seven times. His three wins came at the Sentry Tournament of Champions, the Players Championship, and the Open Championship — three of the most prestigious events on the PGA Tour calendar.
After his Open Championship triumph in July, Smith rose to No. 2 in the Official World Golf Ranking. The 29-year-old was set up to become the next star in professional golf and one of the new poster children for the PGA Tour, but he wasn't interested in that life. Instead, Smith accepted a reported $100 million deal (per The Telegraph) to join LIV Golf just days after the season-ending Tour Championship concluded.
Smith knew the repercussions associated with his decision. Months before the former World No. 2 signed his mega-deal, PGA Tour Commissioner Jay Monahan announced that all LIV Golf defectors would be suspended from the Tour with no chance of future reinstatement.
Smith chose to join the Saudi-backed golf league anyway, meaning he won't be teeing it up at the 2023 Players Championship to defend his title.
Cameron Smith might show up to TPC Sawgrass uninvited
Cameron Smith isn't allowed to compete in the 2023 Players Championship, but there's no PGA Tour rule that says he can't watch from the crowd. In a recent interview posted on Twitter by Golf.com, the Jacksonville, Fla. resident said he might just take a drive down the road, purchase a ticket, and check out the competition for himself this weekend.
"I'm a little bit unsure, you know. That's where I live now, so I don't know," Smith said about attending the Players Championship. "I'll definitely be watching it on TV. I think it's a great event to watch. I grew up my whole childhood watching the event. Yeah, I'd love to get out there. I don't know how it would be kinda received, but getting out there and watching, walking around in the crowd might be pretty funny."
"You should do that. Maybe a little heckling?" the interviewer posed.
"I don't know if I could do heckling," Smith replied with a conniving laugh.
Imagine Rory McIlroy has a putt on the 18th green to win the Players Championship, and he looks to the crowd and sees the reigning champion staring daggers through his soul. Golf fans need that theater this week.