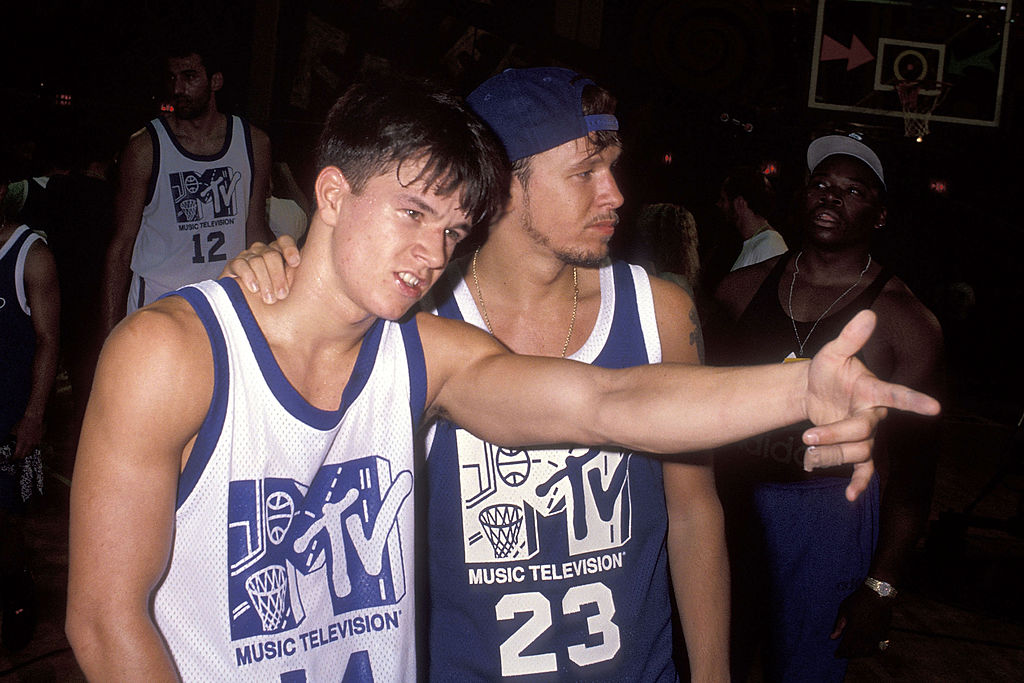 Remembering the Incredible MTV 'Rock N' Jock' Era of the 1990s
A look back at the MTV 'Rock N' Jock' era that saw professional athletes mix it up with celebrities in wild softball and basketball games.
The 1990s was quite the decade, wasn't it? Michael Jordan and the Chicago Bulls became the center of the sports universe, winning six NBA championships in eight years as MJ himself became the biggest sports star the world has ever seen. O.J. Simpson made headlines for all the wrong reasons, which led to the "Trial of the Century." The music industry has never seen such a mix of genres as hip-hop and grunge became a part of our culture. Celebrities and athletes were treated as gods like never before. So what happened when you mixed those two groups together? The MTV 'Rock N' Jock' series, that's what.
As the decade turned, MTV had become one of the biggest channels on cable television. However, showing only music videos was no longer enough and new programming began to emerge, including the "Rock N' Jock Diamond Derby", which premiered in early 1990. The name was later changed to the MTV "Rock N' Jock" Softball Challenge and was a softball game that saw current and former Major League Baseball players mix it up with actors and musicians in a softball game.
In 1991, MTV added a basketball game to the mix with crazy rules and "Rock N' Jock" became a phenomenon throughout the decade. If you had cable and it was on, you were watching, no matter how many times a game aired. And it was a lot. For some reason, you just couldn't turn away. I mean, who didn't want to see Mark and Donnie Wahlberg taking 50-point shots? Who didn't want to see Pamela Anderson taking swings against a big-league pitcher?
Here's a look back on the MTV "Rock N' Jock" era of the 1990s.
MTV 'Rock N' Jock' Softball Challenge
As previously mentioned, the MTV "Rock N' Jock Softball Challenge" originally had a different name but it was changed in year two and it was simply incredible. A celebrity softball game usually includes a big name here and there but this game brought out the big guns. Over the course of the decade, huge names such as Barry Bonds, Ken Griffey Jr., Frank Thomas, Gary Sheffield, Dwight Gooden, Mark McGwire, Jose Canseco, and so many more put on a "Rock N' Jock uniform.
On the celebrity side of things, it was so interesting to see the names as the decade went along. Naturally, the first game included MC Hammer, who was one of the biggest names in music in 1990. But that first game also included those who'd been in baseball movies, such as Kevin Costner and Corbin Bernsen. A young Keanu Reeves was also part of that first game. As the decade rolled on, Pamela Anderson, Salt & Pepa, Ice Cube, Snoop Dogg, Richie Sambora, Heather Locklear, Tommy Lee, George Clooney, and others joined in and it was truly amazing to watch. Don't tell me that a team with Pauly Shore and Roseanne Barr isn't must-see TV.
And let's not forget about the "gold ball" that was worth a little something extra, which the basketball version of "Rock N' Jock" would take to a different level.
MTV 'Rock N' Jock' B-Ball Jam
While the softball game was a lot of fun, it paled in comparison to MTV's "Rock N' Jock B-Ball Jam", which premiered in 1991. The first game was filmed on September 15, 1991, at Loyola Marymount University with Magic Johnson coaching one of the teams. MTV actually filmed a short skit with Magic saying he was retiring from the NBA to solely do "Rock N' Jock" games. Obviously, nobody knew that just about six weeks later, Magic would legitimately retire from the NBA after contracting the HIV virus.
Nevertheless, the game was a hit. Mark Wahlberg was still doing the Marky Mark thing at the time and performed "Good Vibrations" at halftime and MTV apparently had zero problem with him taking off his pants, which he was prone to do back then anyway. Celebrities lined up to join NBA players on the court. Leonardo DiCaprio was there. Will Smith was there. Luke Perry was there. Donnie Wahlberg was there. Jaleel White played in that first game. In later years, Queen Latifah was there. Tiffani-Amber Thiessen was there. Jennifer Love Hewitt was there. Boyz II Men. P. Diddy. Redman. It just goes on and on.
And the NBA guys wanted to be there, too. Reggie Miller got crazy competitive in those games. Spud Webb. Dan Majerle. Ron Harper. These were All-Star-caliber players and big names in the '90s. And what about the extra baskets above the regular one? 25-point shots. 50-point shots. It was chaos in the best way. In 1995, the "Rock N' Jock B-Ball Jam" even got nominated for an Emmy for Outstanding Game Show but lost to "Jeopardy." Yeah, whatever. MTV was robbed.
Football and bowling didn't have the same success as its predecessors
MTV tried the "Rock N' Jock" format late in the decade with football and bowling but it just didn't have the same feel to it. The series died in the early 2000s. While Major League Baseball and the NBA have added celebrity games to their respective All-Star celebrations, it just isn't the same, is it?
The MTV "Rock N' Jock" series left its mark in the sports world and for those younger readers that have no idea what I'm talking about with any of this, I feel sorry for you. For better or worse, "Rock N' Jock" epitomized the 1990s and I'd be willing to get a petition going to bring this thing back. Who's with me?