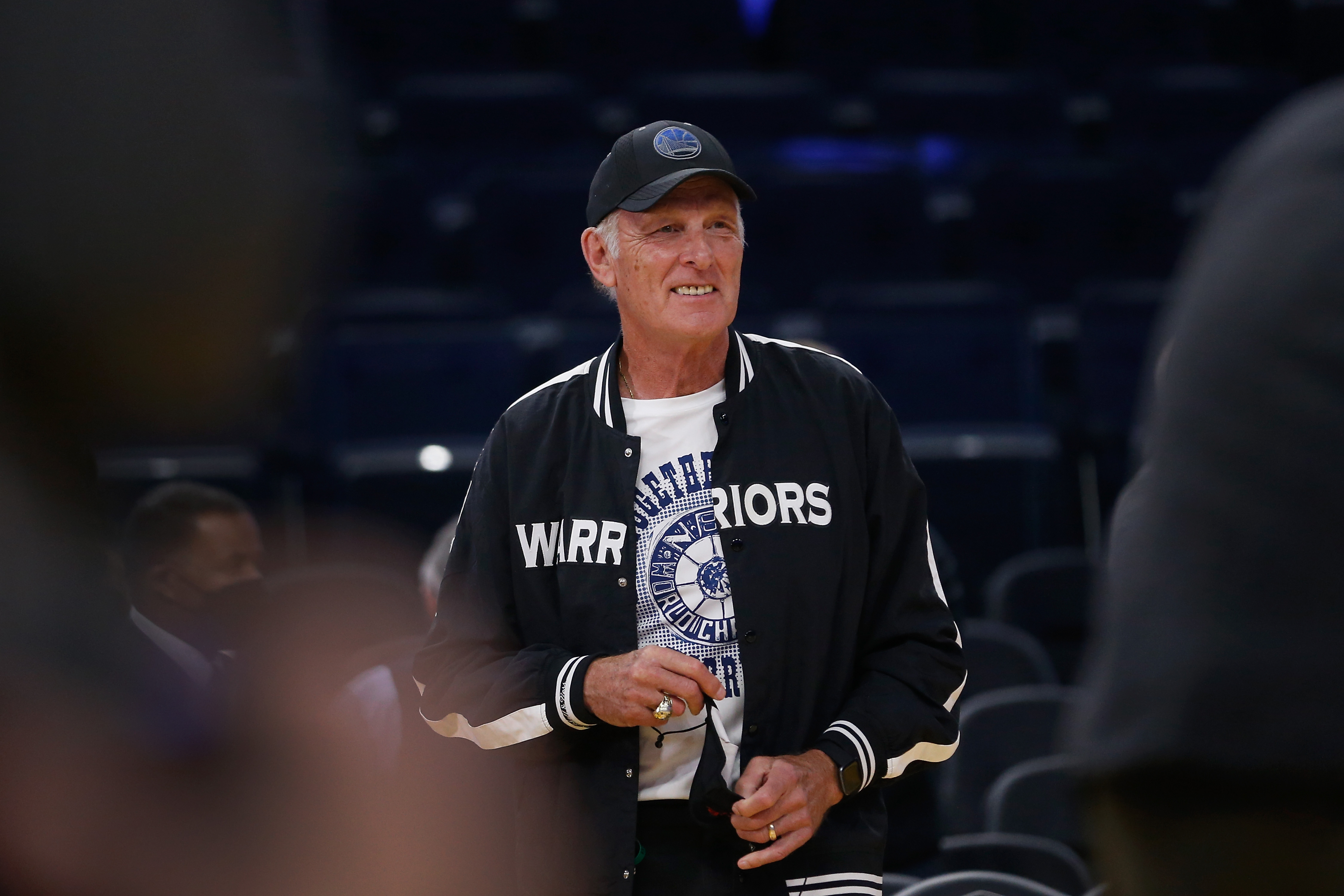 Rick Barry Continues to Blast Today's NBA, Rips Jaylen Brown's Record-Setting Contract
Rick Barry had a few things to say about the current state of the NBA, including Jaylen Brown's record-setting deal.
Rick Barry doesn't appear to be a fan of the way things are in today's NBA. The Naismith Memorial Basketball Hall of Famer went on an epic rant last year, ripping selfish players who play little defense and blasting the league for not enforcing traveling, carrying, and moving screens. Barry was at it again this week when he laid into the recent contract Boston Celtics star Jaylen Brown signed that was the richest deal in league history.
Rick Barry blasted the NBA last year
Rick Barry was a 12-time ABA/NBA All-Star who won a championship with the Golden State Warriors in 1975. Barry led the NBA in scoring with the San Francisco Warriors in the 1966-67 season (35.6 ppg) and then led the ABA in scoring during the 1968-69 season with the Oakland Oaks (34.0).
Known for his underhanded foul shooting, Barry led the NBA in free-throw percentage six times and finished his career shooting 90.0% from the line. Last year during All-Star Weekend, Barry spoke about some of the issues he had with the NBA today. He got straight to the point.
"Stop the traveling, stop the carrying of the ball, stop the moving screens," said a fired-up Barry, per BasketballNews.com. "Call the damn game according to the rulebook because players will adjust. If you're going to allow them to get away with it, well, of course, they'll keep doing it. Call the game according to the rulebook."
"They're breaking the rules. It's pathetic. For me to watch this game, the way I was taught how to play the game, to watch this, what they allow to let go, it's an embarrassment.
"I'm sorry, it is. It's an incredible game, the athletes are incredible. What they can do is incredible, but they're getting away with murder."
Barry still had plenty to say about today's NBA during a recent interview
Call him old school or whatever you want, but Barry is still passionate about the game. He recently addressed the issue of people saying that players in his era could never play today.
"I've had many people come up and say, 'Rick, you guys wouldn't be able to play with these guys today," Barry said during an interview with Joy De'Angela. "I said, 'OK, what drugs are you on? Because you've got a problem.'
"If you really understood the game and really knew what the difference was between when we played and the guys playing here, we had nothing to help us. I didn't have an agility coach, and I didn't have a dietician. I didn't travel on chartered planes so that we could get a good night's sleep and get to the next city and have a nice day. We drove ourselves around in rental cars.
"If I played today, I would be faster — and I was pretty fast. I'd be faster, stronger, quicker, more endurance. I would be so much better as a basketball player because I had none of those things available to me."
And don't get Barry going on the money these players are making. He spoke about Brown's $304 million deal he just signed with the Boston Celtics.
"That's just hard for me to believe," he said. "His average for the playoffs for them is 18.5 points per game, and he's going to make $69 million in the last year of his contract. Eighteen-point-five points per game is nothing, seriously, to pay somebody that kind of money.
"He's a nice player, I really like him, but, man, he's got to improve his game. He turns the ball over too much, he tries to force things, and so does his teammate (Jayson) Tatum. That's one of the reasons they lost to the Warriors two seasons ago. They make too many turnovers."