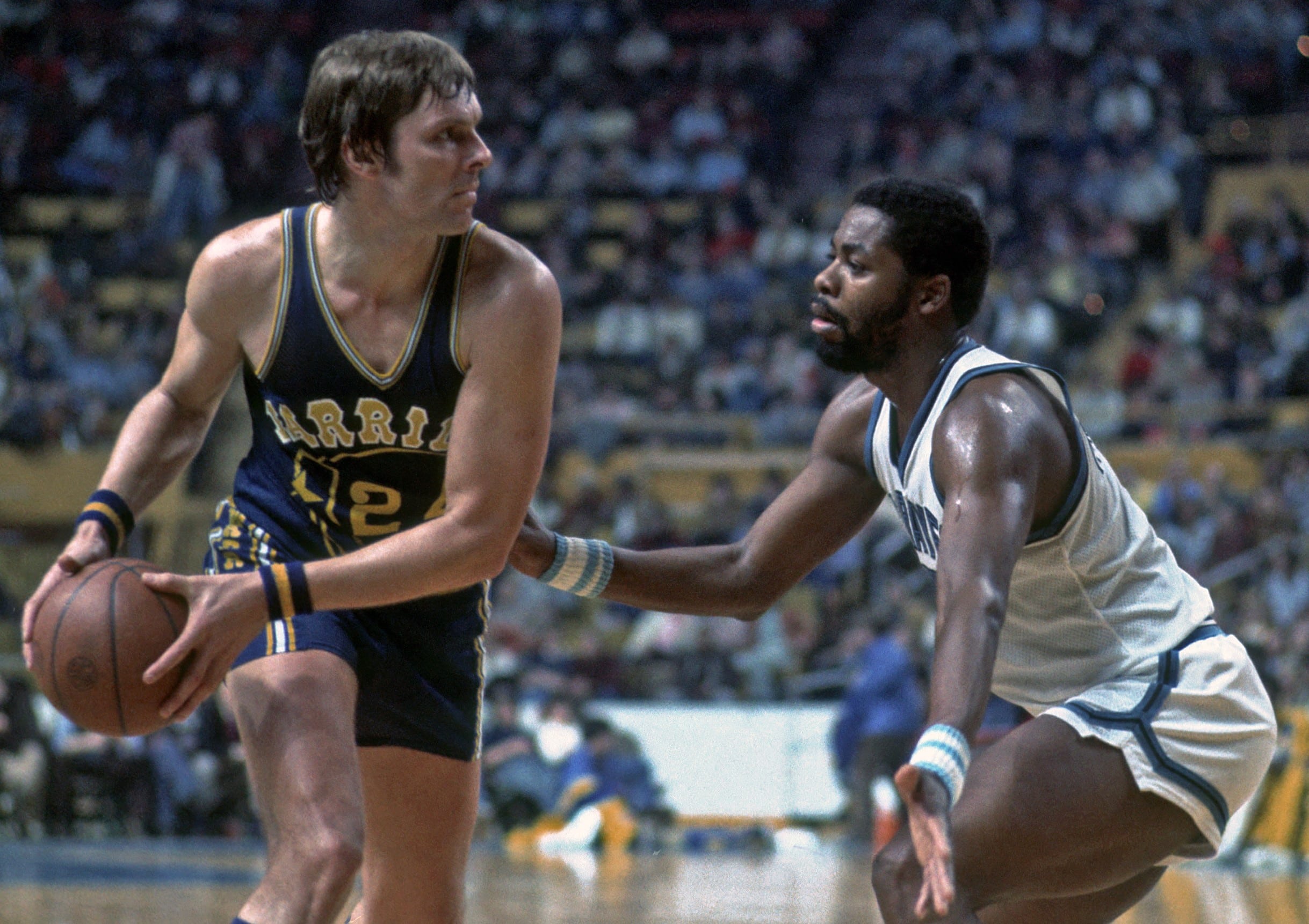 Rick Barry Vividly Recalled the Abuse He Took in High School From His Underhand Free Throw and How He Dealt With It
Rick Barry didn't care what he looked like while shooting a free throw as long as they went in.
Rick Barry had quite a professional basketball career. The 6-foot-7 forward, who spent 14 years in the NBA/ABA, was a 12-time All-Star and led both the NBA and ABA in scoring for a year. Barry is also an NBA champion with the Golden State Warriors and a member of the NBA's 75th Anniversary Team.
He also has one heck of a memory. During an appearance on the Showtime With Coop podcast, said he vividly remembered a high school game when a fan mocked him for his underhand free throws. He also recalled how he shut up that fan.
Rick Barry led the NBA in free-throw percentage six times
Rick Barry was a master of the free throw. He led the NBA in free-throw percentage six times and led the ABA once. He also shot when underhand.
It's something his father pressed on him when Barry was younger. Barry said he finally gave in.
"My dad played semi-pro basketball and used to coach," Barry told former LA Lakers guard Michael Cooper on Cooper's podcast. "Back in those days, we had the two-handed set shot and then they shot two hands underhand.
"So, my dad got me to do it. He was relentless about it. I only did it just to get him to stop bugging me about it. I said I can't do that. Girls shoot that way. I remember like it was yesterday. He said, 'Son, they can't make fun of you if you make them.' He was right."
Barry finished his career as an 89.3% shooter from the line. He had seven seasons where he shot better than 90% from the foul line.
Barry vividly remembers getting called out for his unorthodox approach from the line
As Barry dominated from the free-throw line, it didn't matter to him how he looked shooting the ball. He certainly heard the comments from the fans. He said he can remember a high school game when a fan called him out as he was taking a free throw.
"I remember — it's so vivid in my mind, and it was a long time ago — first game, high school when I started doing it," Barry said. "I can't remember if it was junior or senior year. I'm in Scotch Plains, New Jersey. I'm shooting a free throw, and I hear a guy yelling from the stands, 'Hey Barry, you big sissy shooting like that.'
"And I heard so perfectly clear, the guy next to him, 'What are you making fun of him for? He doesn't miss.' I was cool with that."
He handled the hecklers simply by making those foul shots. Barry stressed the importance of free throws and wished he'd mastered it earlier in his career.
"I was a better free-throw shooter at the end of my career," he said. "I just wish I had been smart enough to have figured out what I figured out late in my career early in my career when I was shooting over 10 free throws a game. My last six years, I have the highest free-throw percentage of anybody in the history of the game. The last six years, I shot over 92 percent. My last two years, I shot over 94 percent.
"I took great pride in my free-throw shooting."
And it didn't faze him how he looked while shooting them.