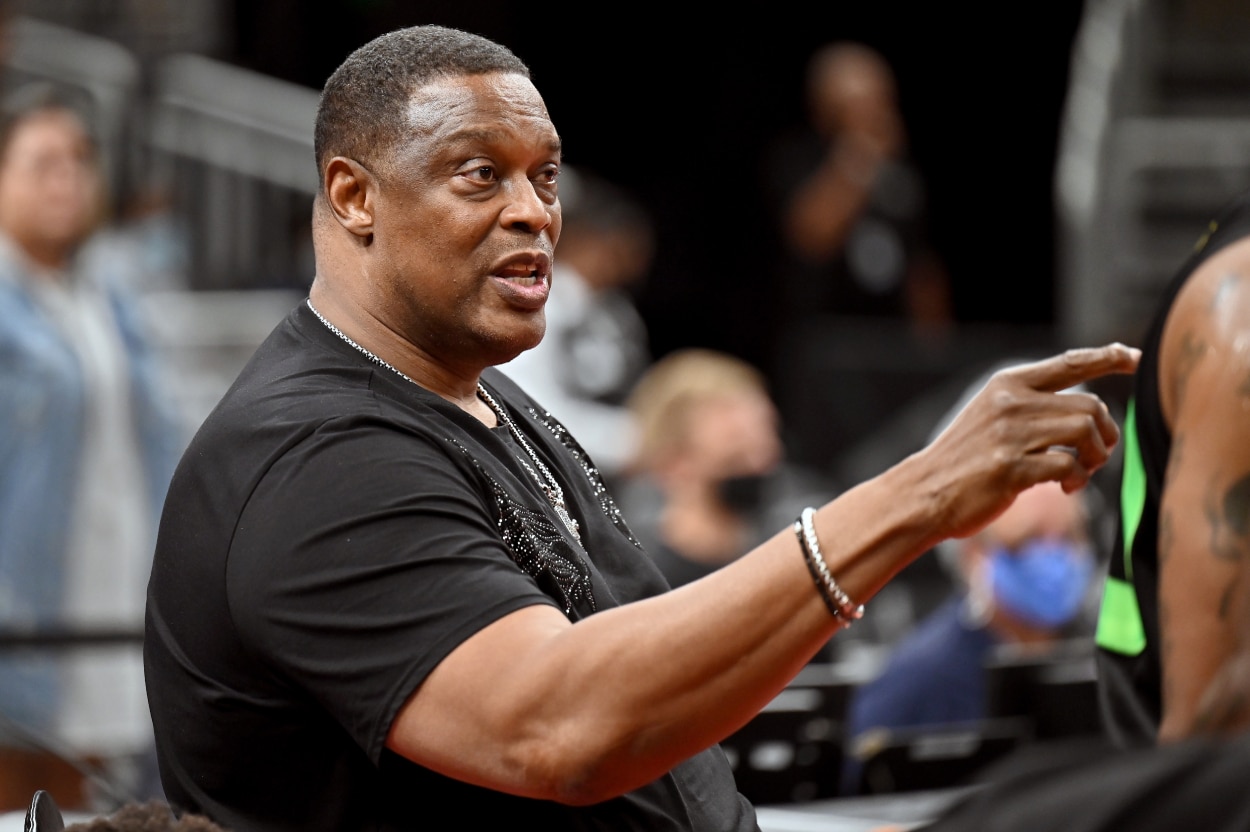 Rick Mahorn Recalls the Time He Finally Burned a Trash-Talking Larry Bird — or So He Thought
Rick Mahorn recalled thinking he had finally shut up a trash-talking Larry Bird. That wasn't the case.
Larry Bird may be the biggest trash-talker in NBA history. His competitiveness and utmost confidence in himself allowed him to run his mouth. Most times, the Boston Celtics legend backed it all up.
Rick Mahorn, in his second year with the Detroit Pistons, found himself battling Bird during the postseason. Bird did his patented trash talk when he saw Mahorn guarding him. Mahorn actually passed the test, but his jubilation was temporary.
Rick Mahorn and the Pistons became the rivals of Larry Bird and the Celtics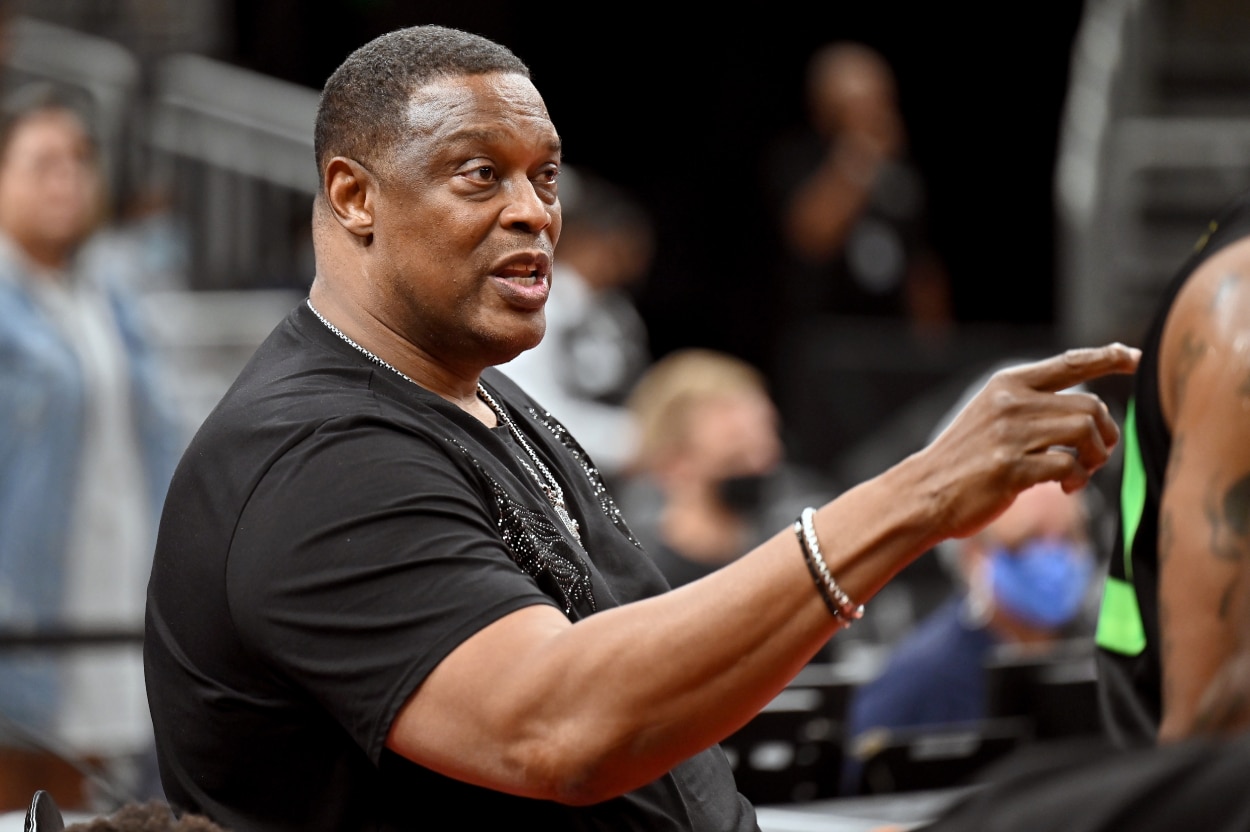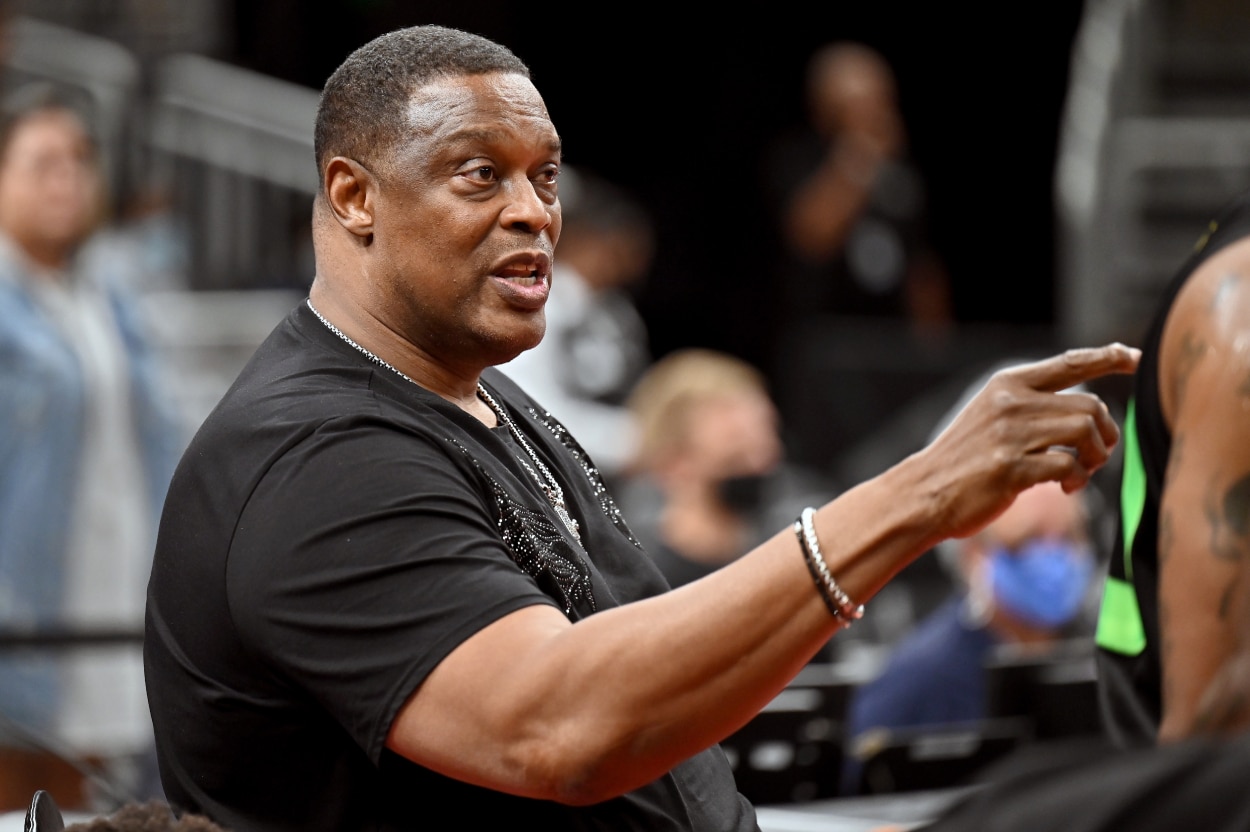 Mahorn started his NBA career as a second-round pick of the Washington Bullets in the 1980 NBA Draft. He spent 18 years in the league with four different teams. After five years in Washington, the 6-foot-10, 240-pound Mahorn became a member of the "Bad Boy" Detroit Pistons team that battled things out with the Celtics and Chicago Bulls for Eastern Conference supremacy.
During his second year in Detroit, Mahorn got his first taste of intense playoff action against the Celtics. The teams met in the Eastern Conference Finals, battling through a grueling seven-game series.
Mahorn teamed with Bill Laimbeer and Dennis Rodman to form the Bad Boys. Their tough, physical play often bordered on dirty and resulted in numerous altercations with the Celtics in 1987.
In Game 3 of the series, Laimbeer nailed Bird with a hard foul as Bird went up for a layup. Benches cleared, Bird fired the ball at Laimbeer, and both players were ejected.
During Game 5, Boston center Robert Parish had enough of Laimbeer's antics. During a battle for a rebound inside the paint, Parish pummeled Laimbeer with a couple of punches, sending the Pistons center to the ground. No foul was called, but a message was sent.
Mahorn recalls thinking he finally burned Bird, but it was the other way around
During a 2020 episode of The Cedric Maxwell Podcast, Mahorn and Maxwell, a former Celtics forward, talked about their days in the NBA. Maxwell brought up Game 5 of that 1987 Eastern Conference Finals. The series was tied at two games apiece, and Bird did some trash-talking to Mahorn late in a close game.
"We had lost to Boston like nine straight times in Boston, like nine or 10 or 11 or 13 times," Mahorn said to Maxwell. "I don't know the number, but it was always so hard to win there because of that nasty-ass court. Those damn dead spots on that damn court, and you knew where all of them were.
"I did a great defensive play on Bird and the ball went off Larry. I was excited, and here's the thing. Before I D'd him up and I switched out on him, he yelled out, 'hey, MAY-horn, you on me?' I hate when somebody calls me MAY-horn. He's looking at me with that s*** grin. I was like, 'I'm gonna get you,' and I did. I was like I finally got him because I knocked it off his leg and was like, we got their ass now."
Moments later, Bird did the improbable.
With the Pistons holding a one-point lead and having possession of the ball, Detroit seemed in control. Instead, Bird famously stole Isiah Thomas' inbounds pass and fed a driving Dennis Johnson for a game-winning layup to give the Celtics a 3-2 series edge. Boston won the series in seven games.
"Yeah, that really deflated us," Mahorn said.
Mahorn said he didn't know what Thomas was doing after Mahorn's great defensive play because Mahorn is the one who usually takes the ball out.
"I'm looking at the bench," he said, "and I'm looking at Chuck Daly, and Daly's calling timeout. Isiah ran. I'm usually the one taking it out, but he ran and had a brain fart. He threw it in and I was like hell no. Why you taking the ball out? That's my job."