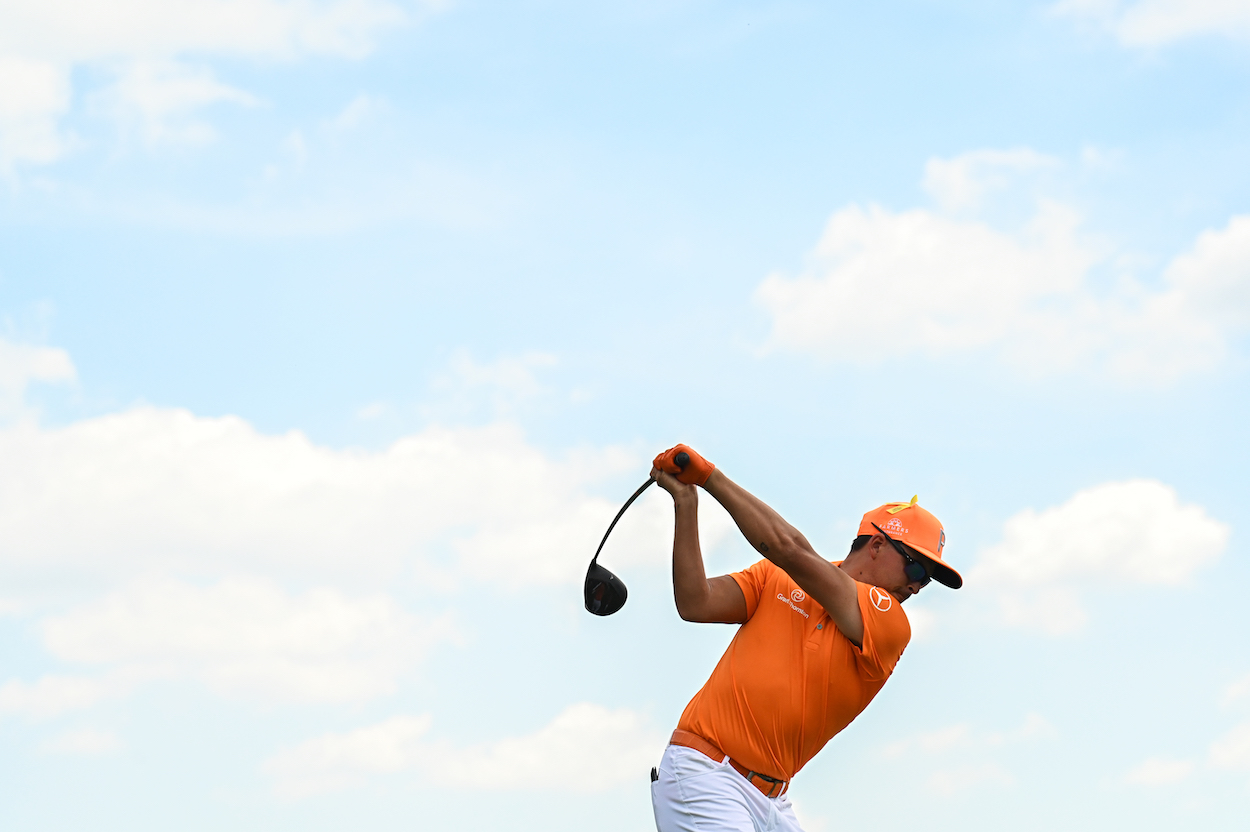 Rickie Fowler's U.S. Open Dreams Shattered by 1 Inch and a College Junior
Rickie Fowler was forced to enter into a Monday qualifier ahead of the 2021 U.S. Open, but he fell just one stroke short.
Rickie Fowler has been fighting for his U.S. Open life over the past few weeks. The former top-10 player on the PGA Tour fell to 128th in the Official World Golf Ranking last month, which all but ended his chances of automatically qualifying for the season's third major championship. Fowler was forced to enter into a sectional qualifying event for the U.S. Open on Monday, and he was in the mix down the stretch to earn a gutsy spot in the field.
But on the 36th and final hole of the qualifier, Fowler was denied his U.S. Open dreams by one measly inch and a college junior from Texas.
Rickie Fowler isn't the player he used to be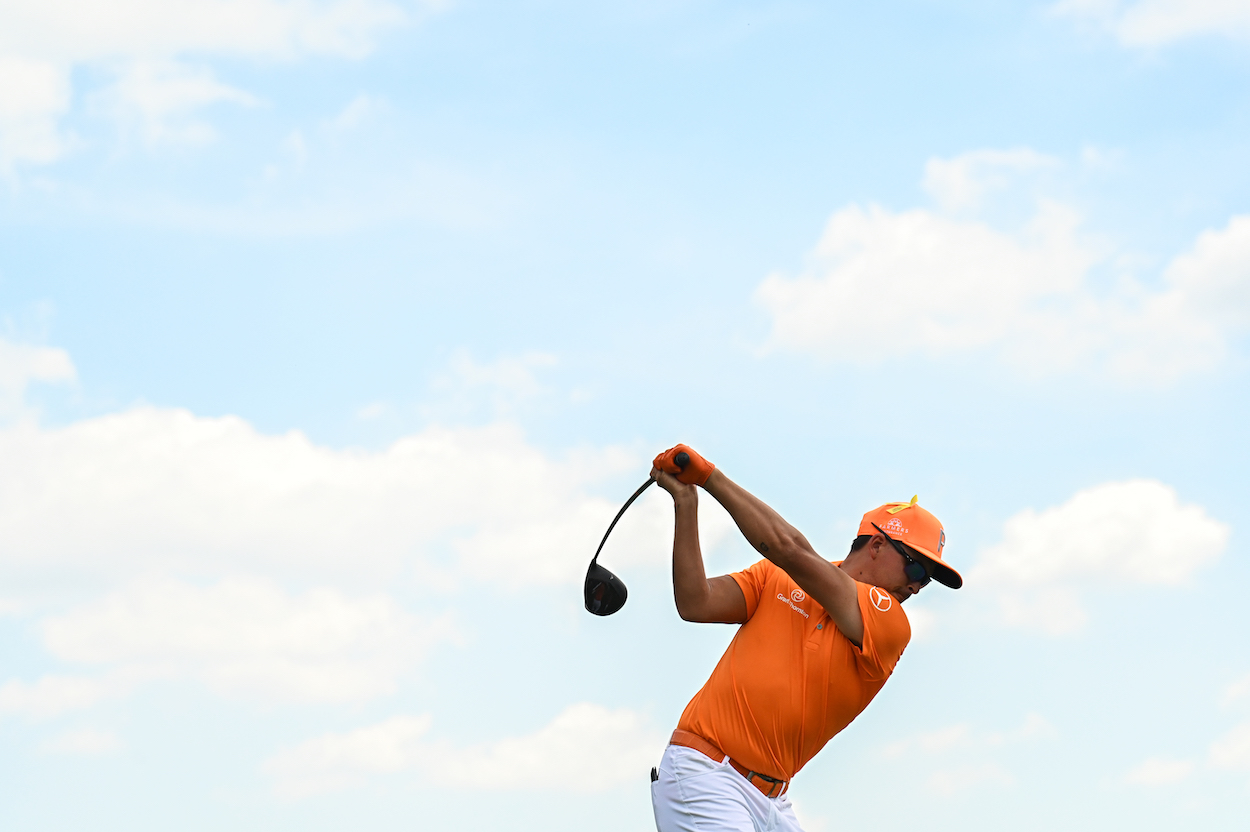 Golf is a cutthroat game that takes no prisoners and doesn't play favorites. It will chew you up and spit you out if you can't keep a consistent form on the PGA Tour. Just ask Fowler, who has been one of the steadiest players in the world over the last decade.
Fowler was a perennial top-15 golfer on Tour from 2014-18. He won six tournaments and recorded seven top-10 finishes in majors over that span, but that Fowler hasn't been heard from in a long time.
The stylish fan-favorite has only won once on the PGA Tour since 2018. He has more missed cuts (seven) than finishes inside the top 25 (five) this season. Last month, Fowler fell to as low as 128th in the OWGR, which is the lowest he's been since 2009.
After competing in 41 straight major championships dating back to 2010, Fowler failed to qualify for this year's Masters. He was only able to compete in the PGA Championship last month because of a special exemption, but he won't be getting that lucky at the U.S. Open.
Fowler had one last chance to qualify for the 2021 U.S. Open
Fowler needed to be inside the top 60 in the OWGR by June 7 to automatically qualify for this year's U.S. Open at Torrey Pines. But after a T11 finish at the Memorial last weekend, he only jumped up to 87th, putting his chances of making the field in peril.
But Fowler wasn't out of options just yet. He still had a chance to crack the field by competing in a 36-hole U.S. Open sectional qualifier in Columbus, Ohio on Monday. The top 16 players in the 120-man field would earn a spot at Torrey Pines later this month.
Fowler opened with a disappointing, 1-over par 73 at Brookside Golf and Country Club (the harder of the two courses). He knew he had to go low on his second 18 holes at The Lakes Golf & Country Club to give himself a chance, and that's exactly what he did.
The 32-year-old birdied three of his first seven holes on The Lakers course, and he pushed his score to 4-under just before darkness cut his round short. On Tuesday morning, Fowler opened with a birdie on the 14th hole and made another at the 16th. He entered the 18th hole tied for the 16th and final spot in the qualifying field.
One inch and a college junior shattered his U.S. Open dreams
Fowler knew he had to make something happen on his 36th hole of the sectional qualifier. A par would keep him in 16th place for the time being, but a birdie would all but guarantee him a spot in the U.S. Open field.
Unfortunately for Fowler, he hit a poor tee shot on his final hole and missed the green long on his approach. If he failed to get up and down from the rough, he would kiss his U.S. Open dreams goodbye. With the pressure mounting, Fowler hit a majestic chip that landed softly on the back of the green and started trickling toward the hole. His golf ball started getting closer… and closer… and closer… but suddenly — it stopped. Fowler watched in agony as his ball stood still on the green, an inch away from the cup.
An inch away from the U.S. Open.
After Fowler finished up a 6-under 66 to get to 5-under for the event, he was still in position to compete in a playoff for the 16th and final spot. Until he wasn't.
Pierceson Coody, the No. 3 ranked amateur in the world and a junior at the University of Texas, sank a clutch birdie putt on his 36th hole to finish at 6-under par for the event, leaping ahead of Fowler in the process. Coody stole the last U.S. Open spot from the qualifier with that putt, while Fowler didn't even get a chance to compete in a playoff.
One inch and a college junior will force Fowler to miss his second major of the year.
Golf is a cruel, cruel game.