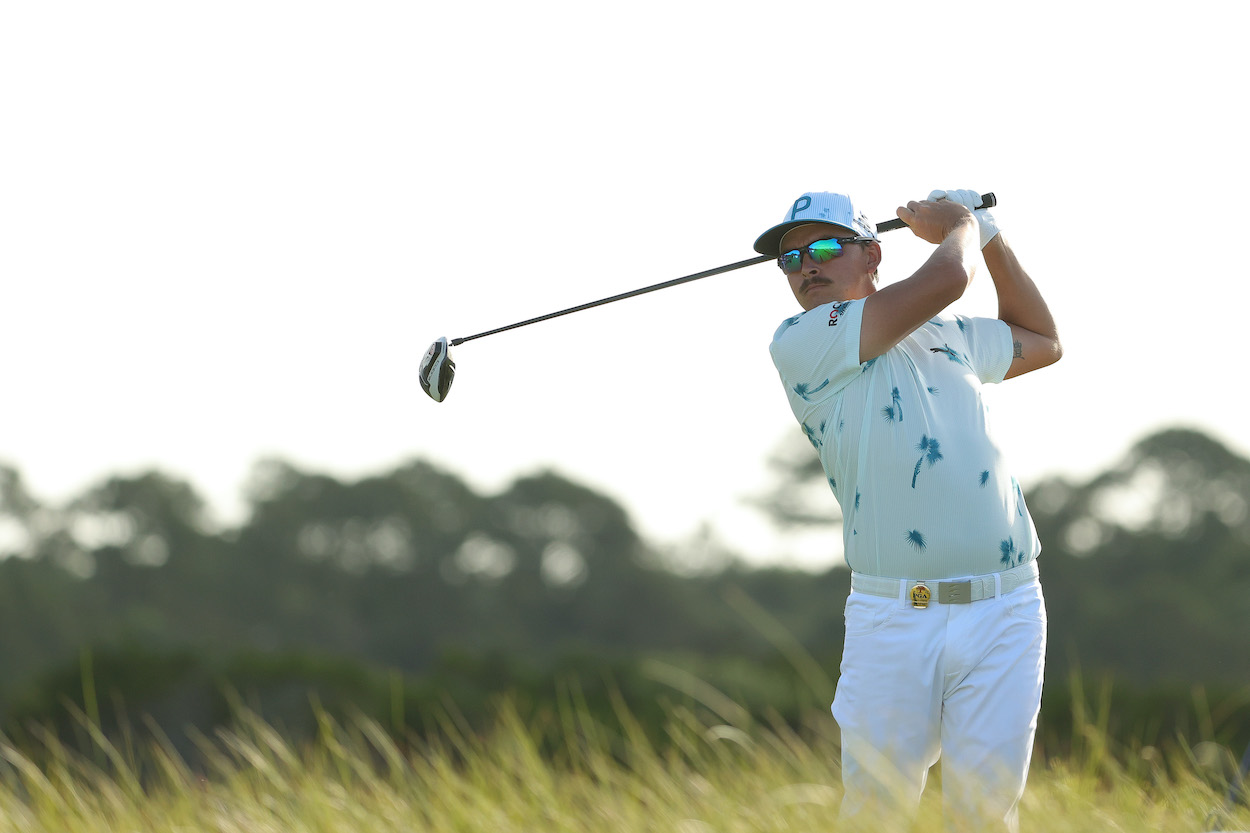 Rickie Fowler Credits His PGA Championship Resurgence to an Unlikely Source: Michael Jordan
Rickie Fowler has struggled with his golf game for months, but he's found himself in contention at the 2021 PGA Championship. And who does he have to thank? None other than Michael Jordan.
Rickie Fowler has played some brutal golf of late, and he would be the first to admit he hasn't had his A game for quite some time. The five-time PGA Tour winner has missed the cut in seven of his last 17 tournament appearances, and he hasn't won an event since 2019.
But Fowler has found a little bit of his old magic at this week's PGA Championship at Kiawah Island. The stylish fan-favorite enters the final round tied for 13th place and seven shots back of the leader. You might think Fowler would point to his swing coach, new equipment, or a refreshed mindset as the main reason for his resurgence at Kiawah this weekend, but he's actually crediting an NBA legend for helping him break out of his recent slump: Michael Jordan.
Rickie Fowler's recent struggles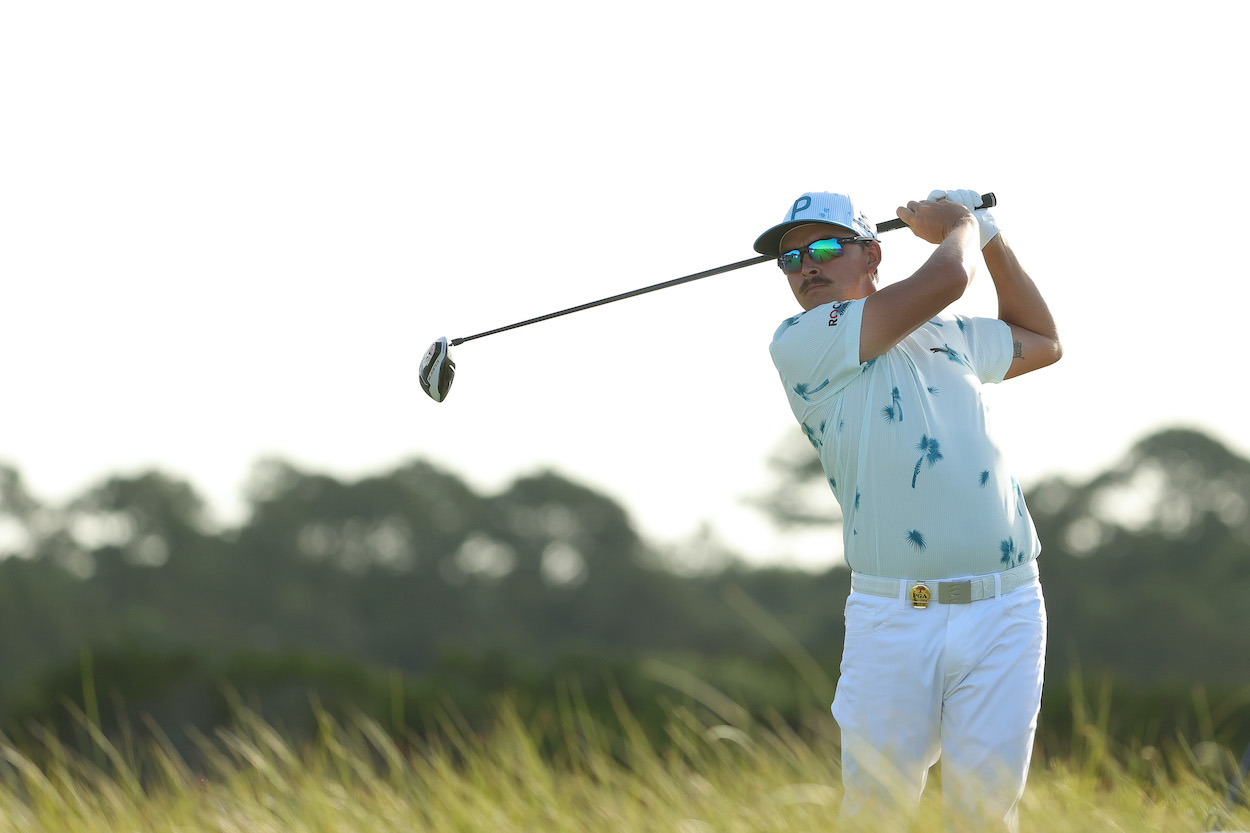 Golf fans are used to seeing Fowler near the top of the leaderboard in nearly every big event on the golf calendar. After all, it was just a few years ago when he finished inside the top five in each of the PGA Tour's four major championships.
But that consistent player we grew to know and love is gone. Through 17 starts in the 2021 season, Fowler has missed seven cuts and has only registered two top-20 finishes. He couldn't even qualify for the Masters in April for the first time since 2010, and he's only in the field at the PGA Championship because of a special exemption.
Fowler has fallen all the way to 128th in the Official World Golf Ranking.
"Yeah, it's been tough," he said on Thursday from Kiawah Island after his first round at the PGA Championship. "Especially knowing that at times, tee to green, it's been a lot better than what things may show or look. Partly because of things not putting well or just not having the ball go in. A lot of it is just you start to see some putts go in, and the hole starts to look a lot bigger, but as soon as you miss a few, it starts to shrink up on you."
Breaking out of his slump at the PGA Championship
Everyone around the golf world seemed to be off the Fowler bandwagon heading into the year's second major. He entered the tournament as a 160/1 longshot, which is somewhere he hasn't been in a long, long time.
But Fowler has found something on the windy shores of Kiawah Island this weekend. The smooth-swinging righty shot a 1-under 71 during tough conditions on Thursday, then followed it up with a 4-over 76 and a 3-under 69. Fowler enters the final round in 13th place at even par. A solid final round will give him his best finish of the season.
"I'm starting to feel pretty darn good," Fowler said. "The last few months, it's been a lot more just go play golf and not play golf swing. Put a lot of time in prior to the last few months of working on swing and doing the stuff we kind of needed to work on and accomplish. Now it's just go play golf."
Fowler credits his PGA Championship resurgence to Michael Jordan
What do most PGA Tour players do when they're struggling to find their game?
Hit the range from dawn to dusk every day? Test out a new putting stroke? Maybe consult a new swing coach for advice?
Fowler actually tried all three, but he says playing competitive rounds against Michael Jordan actually contributed the most to his resurgence. He's been playing most of his recent practice rounds with Jordan at his The Grove XXIII private golf course in Hobe Sound, Fla. The PGA Tour pro spots MJ 10 strokes per round, and it's always tough for him to get a win.
"I was 7-under par through 17 holes and lost," Fowler said. "And he's not quiet about it. Playing against MJ is as good as it gets for prep."
Fowler said there's always money involved when he plays against Jordan, which just adds to the competitiveness of the round.
"I think not having to hand over any money to MJ has been probably some of the bigger wins because of how Grove sets up for him, where he's able to press [multiple wagers]," Fowler said. "If I'm able to win the original match and lose, not have him flip the original match because of the press or multiple presses. So if I don't lose money to him, that's actually a win."