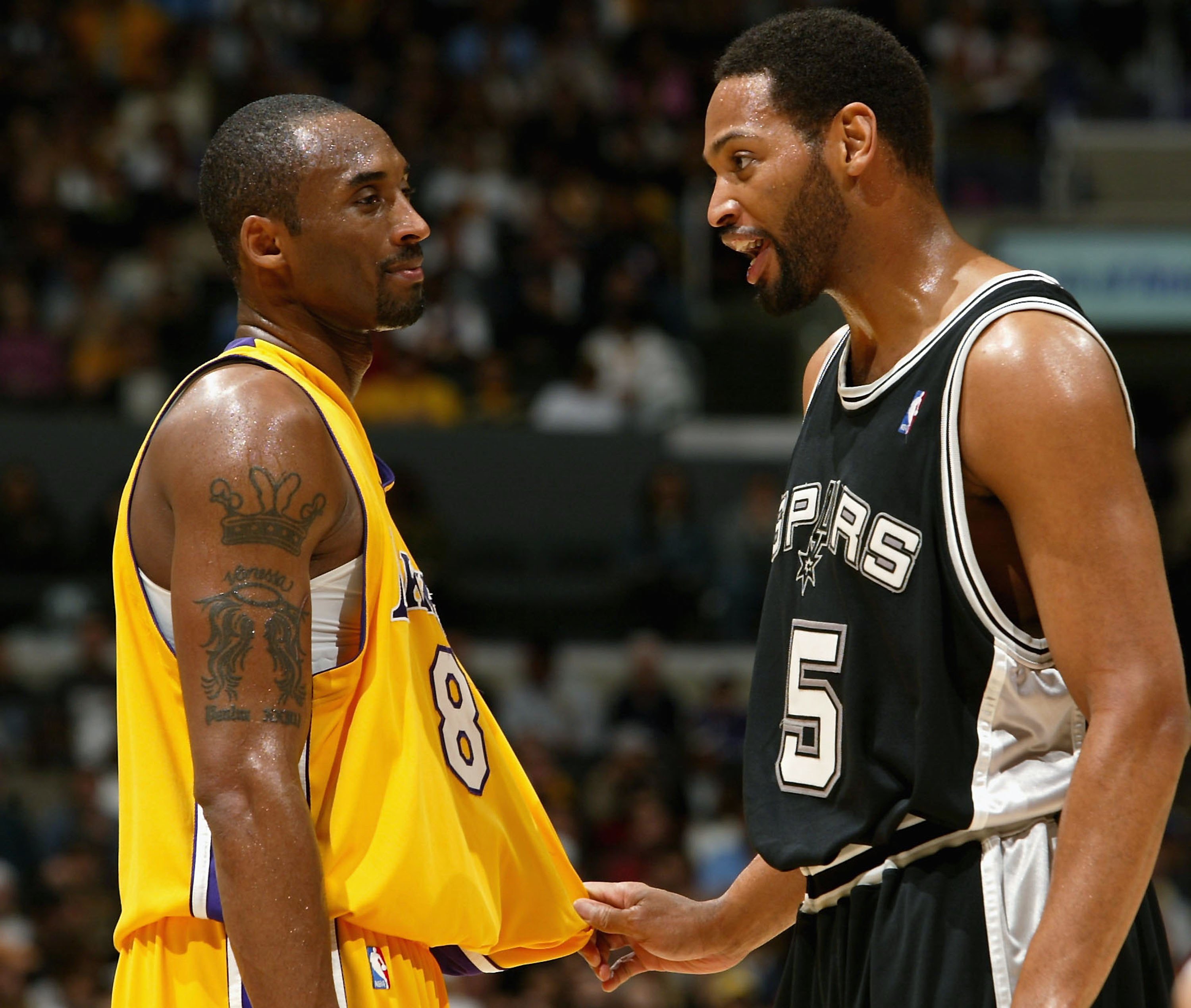 Robert Horry Immediately Thought of Kobe Bryant's Parents After Hearing the 'Fake News' of His Death
As soon as Robert Horry learned of the death of Kobe Bryant, he immediately thought of Bryant's parents.
Robert Horry and Kobe Bryant were close. They were Los Angeles Lakers teammates for seven years before Horry moved on to play for the San Antonio Spurs. Together, they collected 12 championship rings, but their relationship went beyond the basketball court.
Horry, a seven-time champ, was a recent guest on former Lakers guard Byron Scott's podcast. He spoke about the emotions he felt when he heard the news that Bryant died in a helicopter crash in January 2020.
Robert Horry and Kobe Bryant began their Lakers career together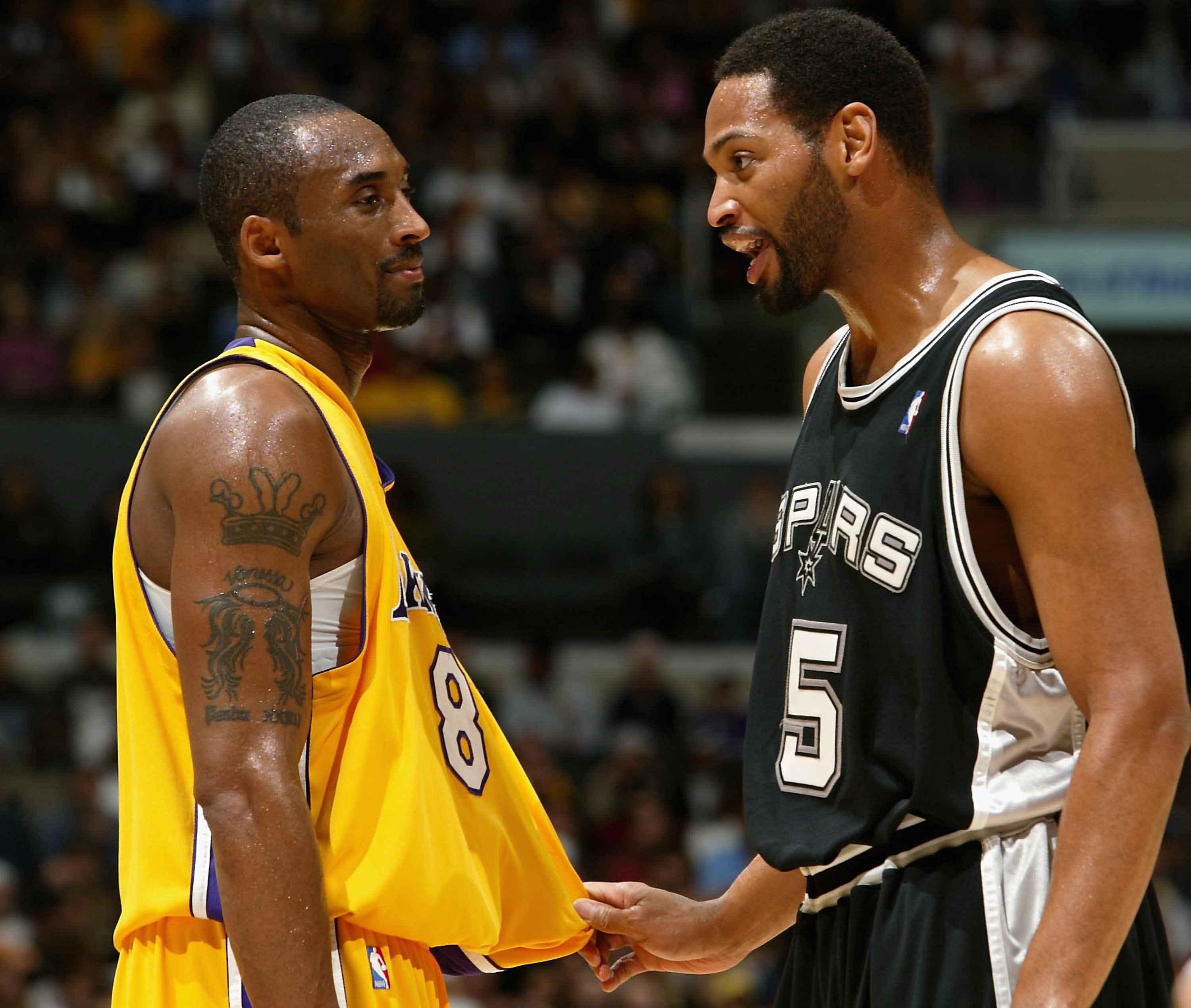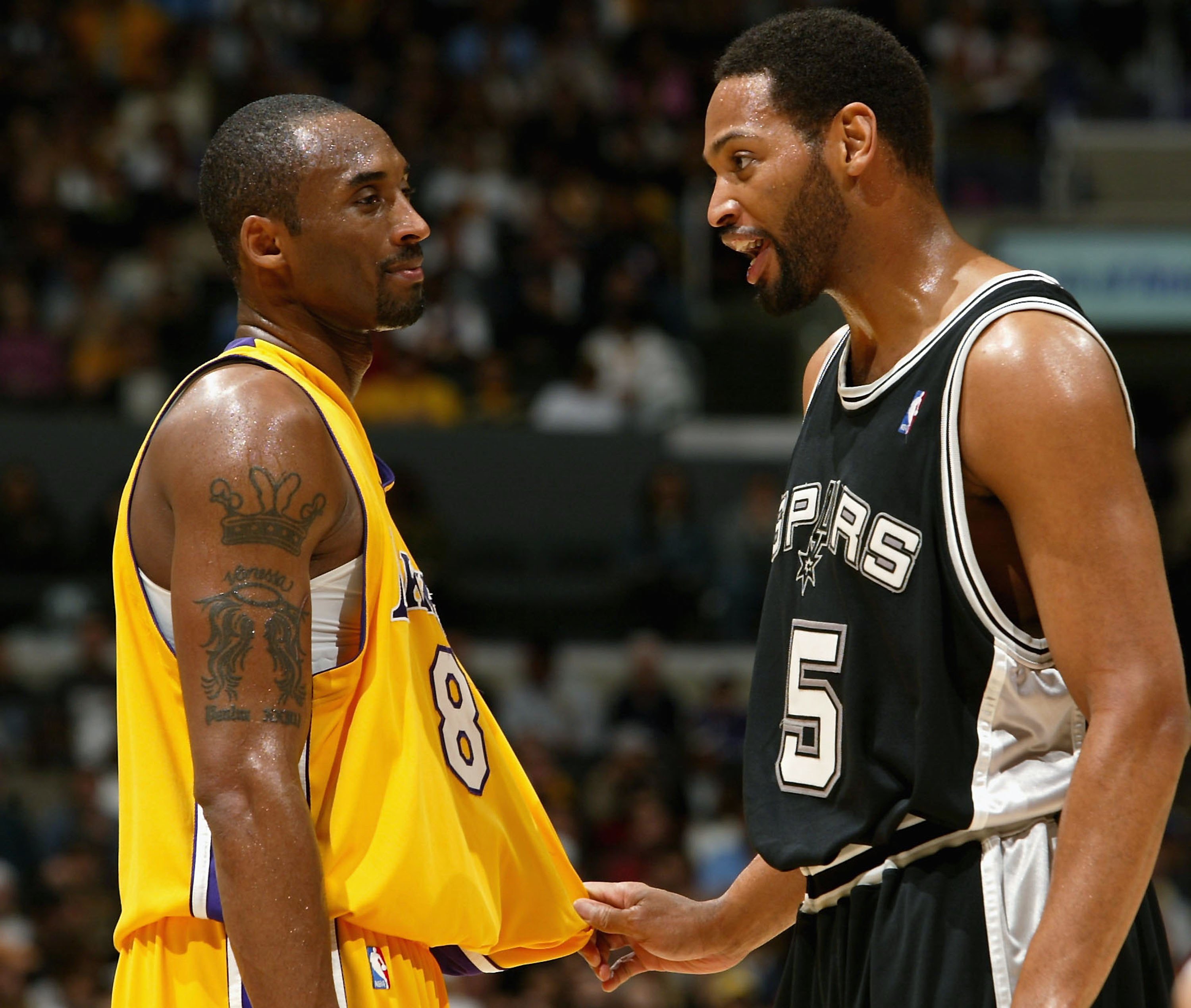 Although Bryant was drafted by the Charlotte Hornets with the 13th overall pick in the 1996 NBA Draft, he was traded to the Lakers two weeks later. Bryant, of course, became a Lakers legend, winning five NBA championships and an MVP in 2008.
Horry entered the league in 1992 when he was a first-round pick of the Houston Rockets. He spent four years with the Rockets before they traded him to the Phoenix Suns in a deal for Charles Barkley. Horry played just 32 games for the Suns before he was dealt to the Lakers during Bryant's rookie season.
It was in LA where Horry and Bryant developed a relationship. Horry spent seven seasons with the Lakers. He and Bryant won three straight titles together from 2000 to 2002.
Horry was a recent guest on Scott's Off the Dribble podcast. The two talked Lakers basketball and much more. Scott brought up Horry's relationship with Bryant, and Horry said it was tough to believe when he heard the news of Bryant's death. Horry initially brushed off the report as "fake news."
Horry said he immediately thought of Kobe's parents when he learned of his death
Scott asked Horry how he heard the news of Bryant's death and what his feelings were when he learned of it. Horry said he was on his way to an AAU game when he got word.
"I just saw Kobe the week before," Horry said. "Justin, who is my wife's nephew, calls and he's crying on the phone. I thought something had happened to (Horry's wife) Candice's sister or Candice's mom. He's like no, it's Kobe. I'm like ahhh no, it's fake news.
"So we go and turn the TV on, I just sat there on the coffee table like this s*** ain't real. It can't be real. Then I just started crying. I was crying because all I could think about is his parents. People always talk about (Kobe's wife) Vanessa, but for me, after losing a daughter, you know how hard it is on his parents.
"I thought about that immediately because of my situation. I thought about his daughter, and started thinking about his girls and his wife. Man, I was like, damn, I just saw him. We were just laughing and joking about how much (Horry's son) Cameron loved his Body Armor drink.
"We were just talking and laughing, and I was like good luck and we gave each other a hug, and said I'll see you around the circuit. It was so unreal for me. Even when they asked me to come in the studio to come in and talk about Kobe, I still felt like it was fake news."
Like Sportscasting on Facebook. Follow us on Twitter @sportscasting19 and subscribe to our YouTube channel.