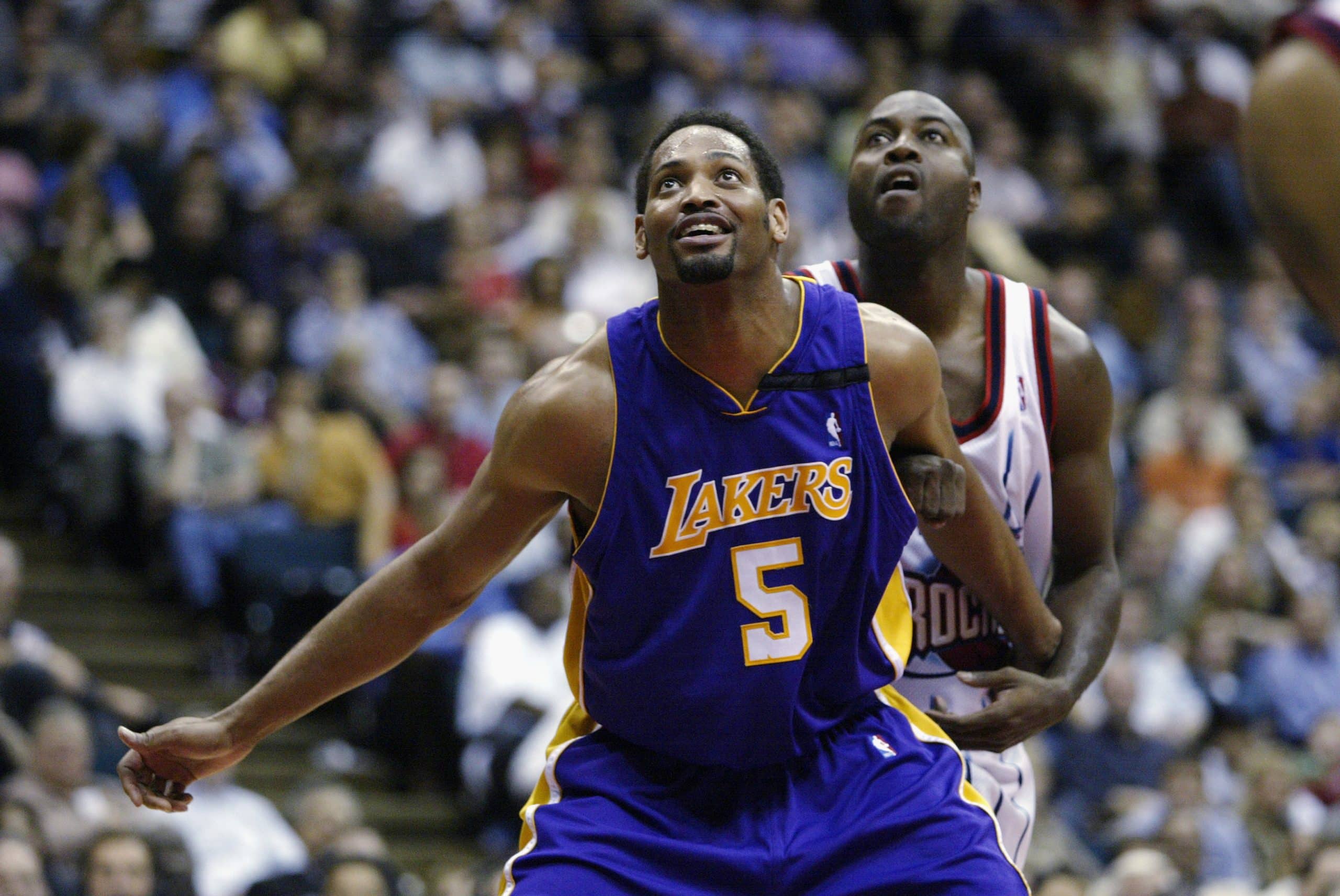 Robert Horry Explains How 12 Reese's Peanut Butter Cups Set Him on the Path to Success
Robert Horry sat down with LA Lakers legend Michael Cooper and discussed an interesting story about 12 Reese's Peanut Butter Cups.
Robert Horry certainly knows how to win. Horry won seven NBA championships with three different teams — the Los Angeles Lakers, San Antonio Spurs, and Houston Rockets. The 6-foot-10 forward also was known for coming through in the clutch, earning the nickname "Big Shot Bob."
Horry also has a good head on his shoulders. He was put on the right path as a youngster by his father, a military man, and his mother, a teacher. What really set him in the right direction were 12 Reese's Peanut Butter Cups.
Education was always important to Robert Horry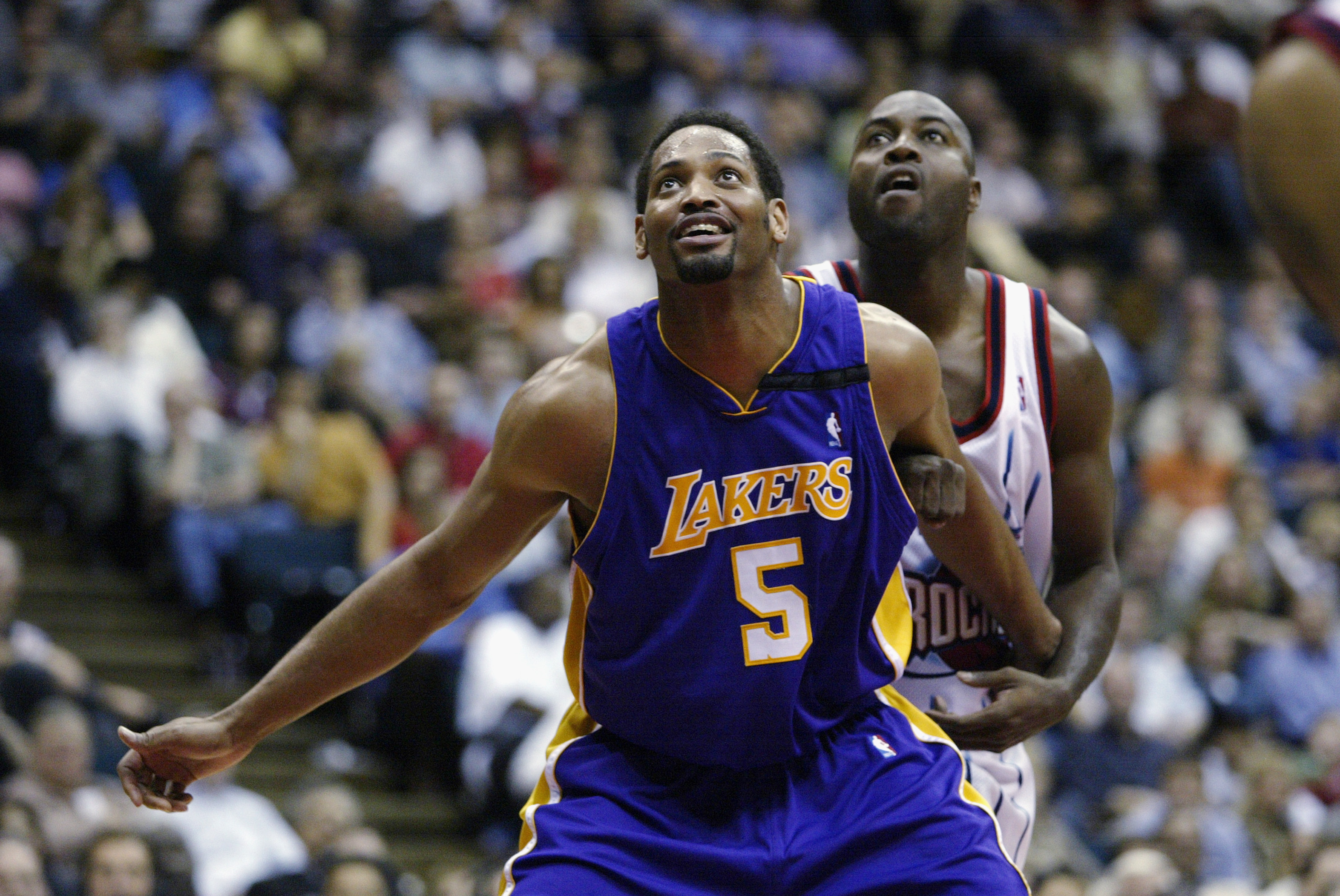 During a recent appearance on the Showtime With Coop podcast with Lakers legend Michael Cooper, Horry and Cooper went back in time.
The two spoke about Horry's life long before he spent 16 years in the NBA. Horry said he never thought he'd make it in the NBA. His goal was to get his college degree and someday become a coach. He did four years of college at Alabama but never got his degree before entering the NBA. Horry made it happen after he became rich and famous from playing pro basketball.
He was motivated by a former teammate of Cooper to go back and get that degree.
"One of my greatest achievements was making the All-Academic Team when I was in high school," Horry said. "I was Academic Player of the Year in high school and Player of the Year in high school. Those two accomplishments for me were fantastic. It made my mama smile.
"I just recently graduated from college. What really made me do it was your former teammate Byron Scott because I saw where he went back and got his degree. I was always tinkering with it, and I did four years of college, and when I was there, I did the easy way out. I don't mean the easy way in a bad way — I just took the minimum amount of classes.
"All my coaches were mad at me because they said if you fail one class, you'll be ineligible. I said I ain't failing no class. I didn't think I'd be in the NBA. Just wanted to get my degree and be a coach/teacher. The educational part was so important."
Horry recalls an incident involving 12 Reese's Peanut Butter Cups that helped set him on the right path
Cooper asked Horry about his childhood. He asked him if he "ever got a whoopin'" when growing up. It didn't take Horry long to remember one particular incident.
"Me and a friend of mine, we went to a store," Horry recalled. "Of course, you know, I didn't have enough money, so I walked out of the store with this 12-pack of Reese's cups. I just put it in my notebook and walked out. Of course, they caught me, and I can't believe I'm telling you this story Coop, but this is how much I love you.
"It was at a Piggly Wiggly, and they called my grandma. My mom was getting her Master's, so she was in Huntsville, Alabama. So let's just say this. My grandmama whooped me. Then my grandfather whooped me. My mom drove in from Huntsville and she whooped me. Then my dad drove in from South Carolina, and then he whooped me.
"That let me know right then not to ever steal again. That was one of the things that I always said to myself. I said you have to do what's right in life, and stealing is not right.
"Reese's cups — even though they're still my favorite — every time I pick up one, I think about those four ass-whoopings I took."
Like Sportscasting on Facebook. Follow us on Twitter @sportscasting19 and subscribe to our YouTube channel.