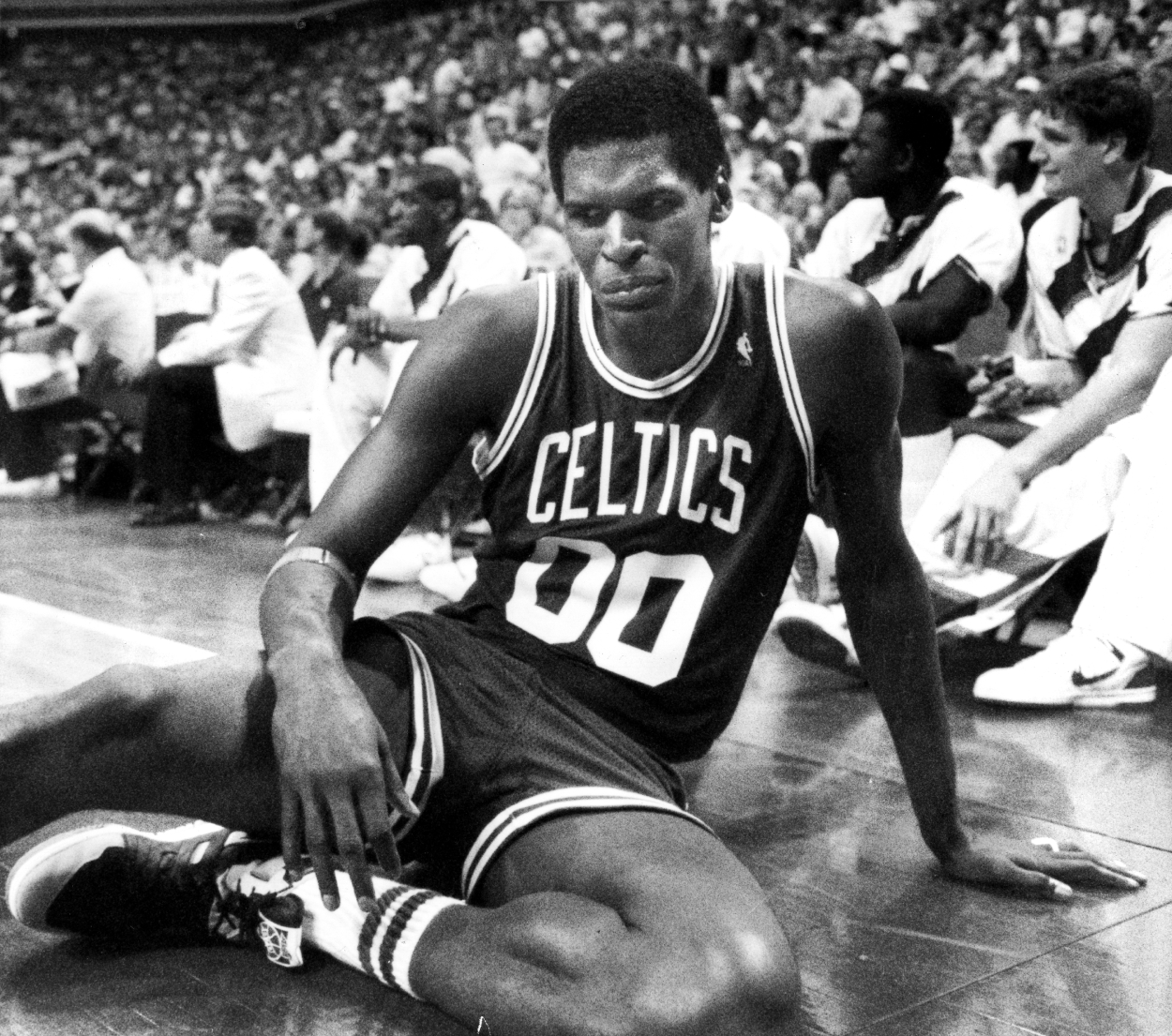 Robert Parish Was Crushed After the Deaths of Len Bias, Reggie Lewis but Another NBA Tragedy Also Hit Home
Robert Parish had to deal with the sudden deaths of two teammates during his playing days.
Robert Parish had some wonderful moments with the Boston Celtics, but he also suffered through some tough times. During his tenure in Boston, Parish witnessed the death of two young, high-profile teammates in Len Bias and Reggie Lewis. After his playing days were over, the man they call "Chief" had a tough time dealing with the passing of one of his NBA foes.
Robert Parish felt a 'gut punch' when he heard Len Bias died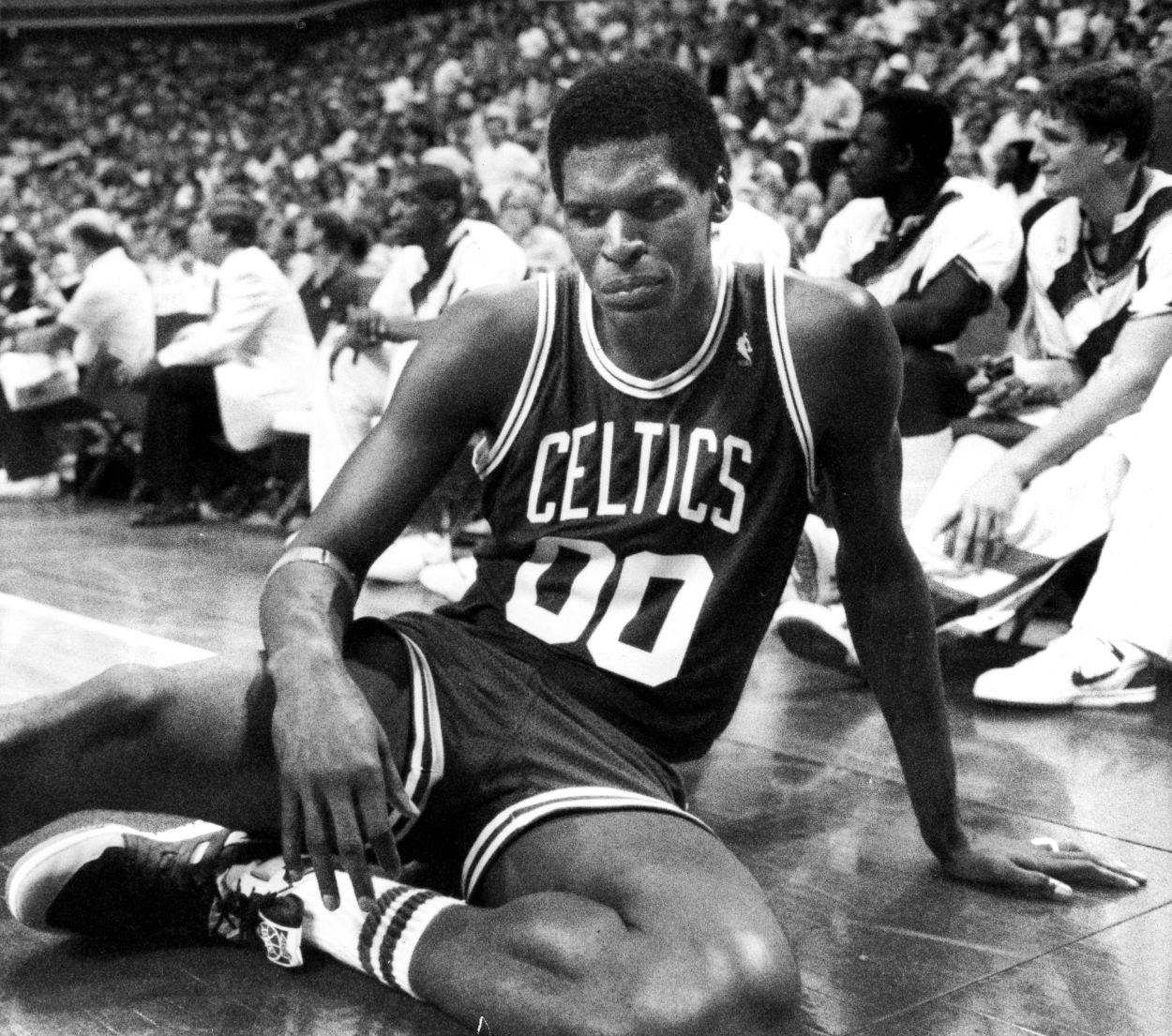 Bias was supposed to come in and make an immediate impact with the Celtics after they made him the second overall pick in the 1986 NBA Draft. Bias, a 6-foot-8, athletically-gifted forward out of Maryland, had just averaged 23.2 points and 7.0 rebounds per game. Many considered him the best prospect in the draft. The Cleveland Cavaliers selected center Brad Daugherty with the top pick.
Bias never was able to show off his talents in the NBA. Two days after the Celtics drafted him, he died after a drug overdose.
Parish said he never met Bias and heard about his death while driving down the Mass Pike.
"When I first heard, I was traveling down the Mass Pike, running some errands," Parish told former teammate Cedric Maxwell on the Cedric Maxwell Podcast. "It wasn't only a blow to the organization itself but to his family. I didn't even know him, and it hit me. It was a gut punch for me — someone losing their life so early, so tragically."
The death of Reggie Lewis in 1993 also hit Robert Parish hard
Seven years after the death of Bias, the Celtics were hit by another tragedy. Lewis, who was in his sixth season with the Celtics, collapsed on the court during a playoff game against the Charlotte Hornets in 1993. Three months later, Lewis collapsed and died during a summer practice at Brandeis University. Lewis, a first-round pick in the 1987 NBA Draft, was 27.
He was a promising young player who averaged 17.6 points per game in his six years. Lewis was an NBA All-Star during the 1991-92 season after starting all 82 games and putting up 20.8 points per contest.
"I'm not normally an emotional person, Cedric, but when I read about Reggie, I shed tears," Parish said to Maxwell. "That hurt. I really got emotional about that because he was like an extension of my family.
"We were teammates, and as you know, teammates are like a second family. We spent so much time together, so that really shook me."
Parish revealed the deaths of Lewis and Moses Malone hit him the hardest
Parish played with Lewis for six years. Dealing with his unexpected death was tough for the former Celtics center. The death of Lewis stuck with Parish for quite some time, and he said he still thinks about him. He also revealed another NBA-related death he struggled to overcome. This one, however, wasn't a teammate. It was someone he battled on the court — Moses Malone.
"Two deaths that really shook me was Reggie and Moses Malone," Parish said. "When those two passed, now that rocked my world."
Unlike Lewis, Malone died well after his playing days. He was 60 years old and died from heart disease in 2015. He and Parish had some battles on the court, peaking with Malone's time with the Houston Rockets and Philadelphia 76ers in the early 1980s.
The two battled it out in the 1981 NBA Finals. Then they hashed it out in the East when Malone played for the 76ers. They fought with each other under the basket but had mutual respect for one another off the court.
It took a lot to get Parish to show his emotions. The untimely deaths of Lewis and Malone did just that.