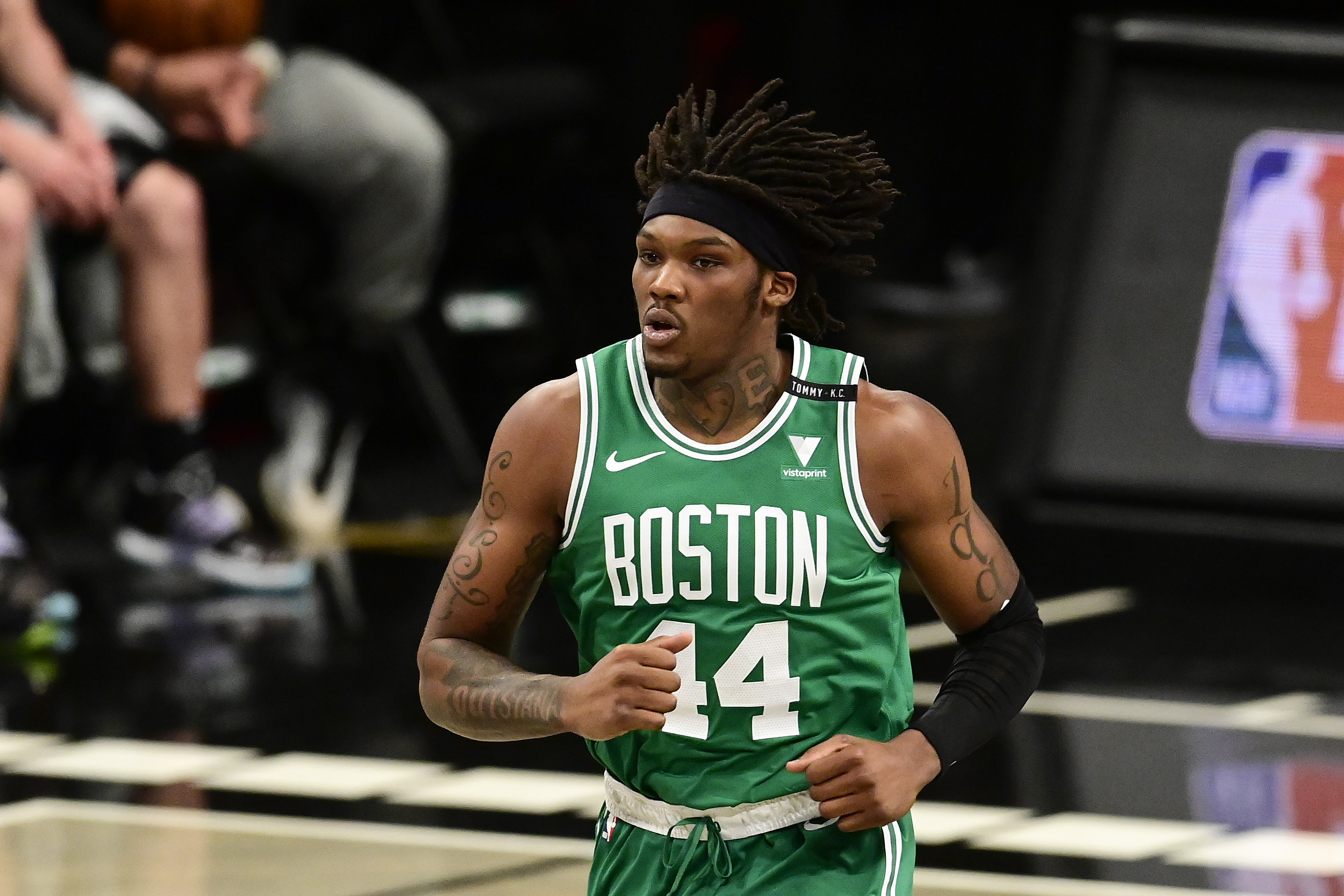 Robert Williams III Sounds Like He's Close to Returning to an Already-Potent Boston Celtics Team
Robert Williams III hints that he may be close to rejoining the Boston Celtics.
At 12-3, the Boston Celtics have the best record in the NBA, and they're not even at full strength. The defending Eastern Conference champs have played the entire season without starting center Robert Williams III, who is still recovering from knee surgery.
Williams is a difference-maker, especially on the defensive side of the ball. Although he didn't get into specifics, he recently hinted his return to action is on the horizon.
The first-place Boston Celtics clearly miss Robert Williams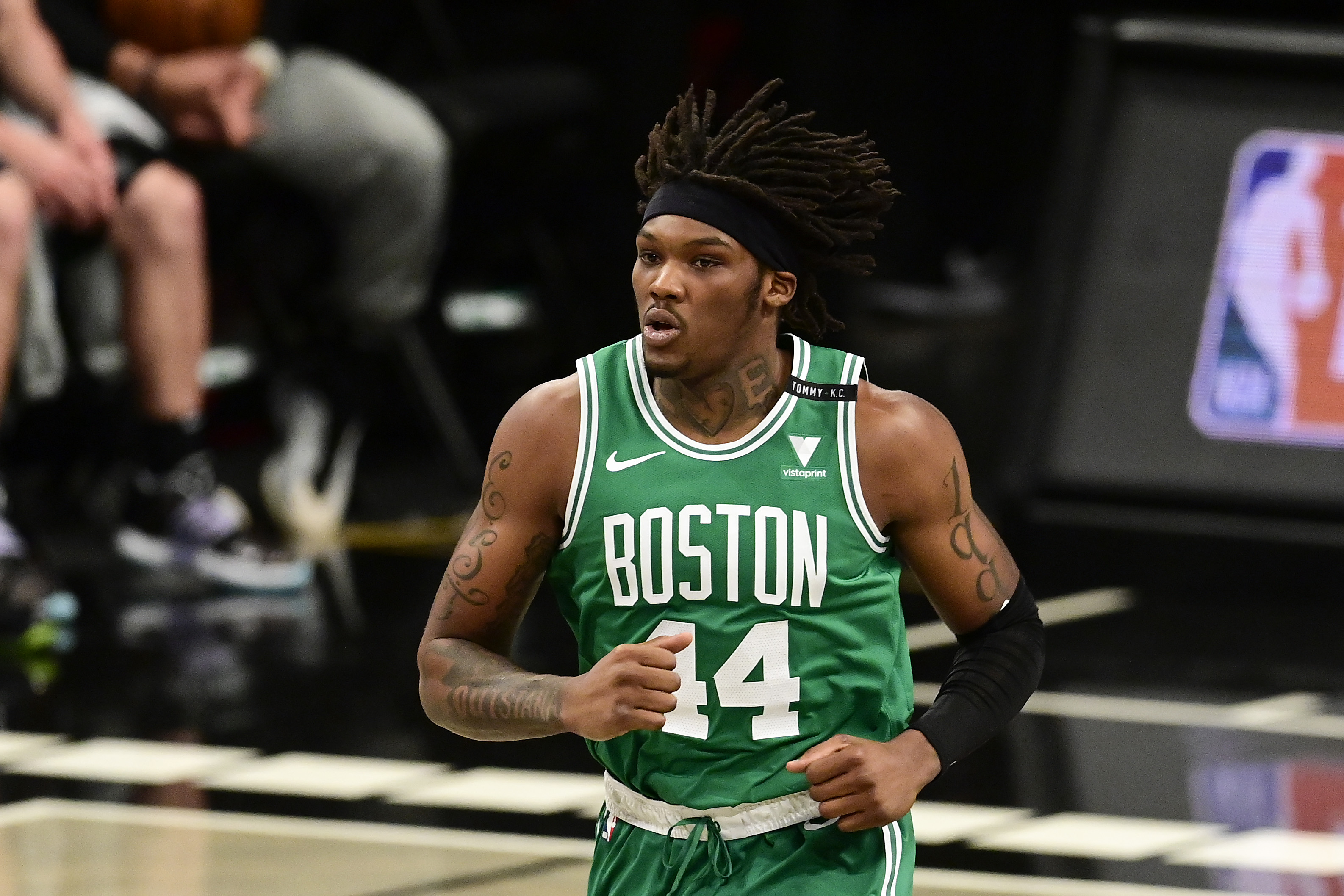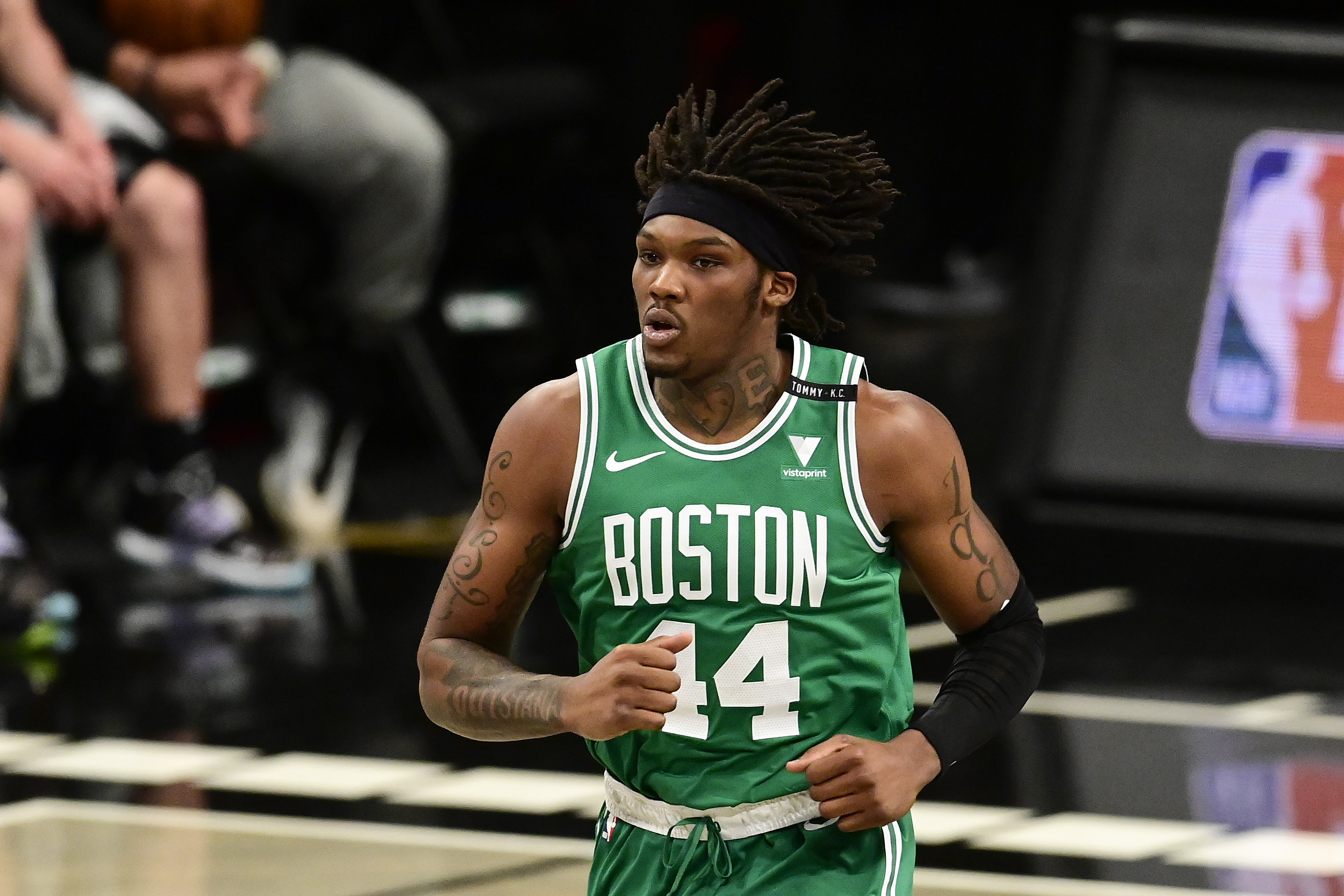 Maybe it doesn't show in their record, but the Celtics certainly miss Williams. Despite riding an eight-game win streak heading into Friday's game, there's been a flaw in Boston's game with Williams sidelined.
The Celtics went from having the top defense in the league last season (106.2 rating) to No. 16 (111.5) this season. When on the court, Williams, an athletic, 6-foot-9 center, spends his time guarding the paint, steering opponents away from the middle because of his shot-blocking ability.
When Williams is on the court, opposing teams have to alter their plans. No longer are they taking it to the hoop when they see Williams manning the middle. A year ago, he averaged a career-high 2.2 blocks.
Williams tore his meniscus during a game late in late March. He missed the remainder of the regular season but returned to play sparingly in the postseason. The Celtics limited his minutes throughout the playoffs, but he never really was able to play at full strength.
He underwent another surgical procedure right before the start of training camp, and it was expected it would take between eight and 12 weeks for him to resume basketball activities.
Williams is feeling good and itching to get back with the Celtics
Williams has been working out in an attempt to get back with the Celtics, who have picked right up where they left off last season. A year ago, they got off to a rough start but ended the regular season by winning 26 of their final 32 games. They reached the NBA Finals for the first time since 2010 but fell to the Golden State Warriors in six games.
Williams is eager to join a team that's having fun out there on the court.
"(Wednesday's workout) felt good, felt great," Williams said to NBA reporter A. Sherrod Blakely. "That's why I'm smiling. We're checking off all the boxes as I go through this, getting closer to getting back."
With the Celtics off to such a fast start, there's zero temptation to rush Williams back. That suits veteran point guard Marcus Smart just fine.
"Rob is a very important, a big piece to our play last year," Smart told Blakely. "We're glad he's taking his time, getting back on the court and taking those baby steps to get back on the court, getting closer. It's a big improvement and boost for us."
Williams didn't give an approximate time frame of his return, only saying he's getting closer to coming back. It's clear, though, that things are going well by the smile that lights up his face.
"Can't speak too much on that," Williams said of a return date. "We're trying to check off these boxes, week by week. All I can do is smile right now."