Rodney Harrison Fires Off Harsh Criticism of Cam Newton
If it's up to Rodney Harrison, there is no way Cam Newton is returning as quarterback of the New England Patriots in 2021. Newton and the Patriots suffered through a 7-9 campaign in 2020, the franchise's first losing season since 2000. Harrison recently said it would be a horrible mistake if the Patriots brought back Newton, and Harrison didn't hold back.
Rodney Harrison's football career
Rodney Harrison was one of the hardest-hitting and most physical safeties in the NFL. Harrison spent 15 years in the NFL. He was a fifth-round pick by the San Diego Chargers in the 1994 NFL draft. Harrison spent the first nine years of his professional football career with the Chargers. His last six years were played with the New England Patriots.
Harrison made the first of his two Pro Bowls in 1998 in his fifth year in the league. That season, Harrison recorded three interceptions, one forced fumble, and racked up 89 solo tackles. In 2000, Harrison had a career-high six interceptions and also had 127 solo tackles.
After the 2002 season, Harrison was released by the Chargers and scooped up by the New England Patriots. In his first season with the Patriots, Harrison was named First-Team All-Pro. Harrison won a pair of Super Bowls with the Patriots. Harrison finished his career with 34 interceptions and 920 solo tackles.
Harrison's football legacy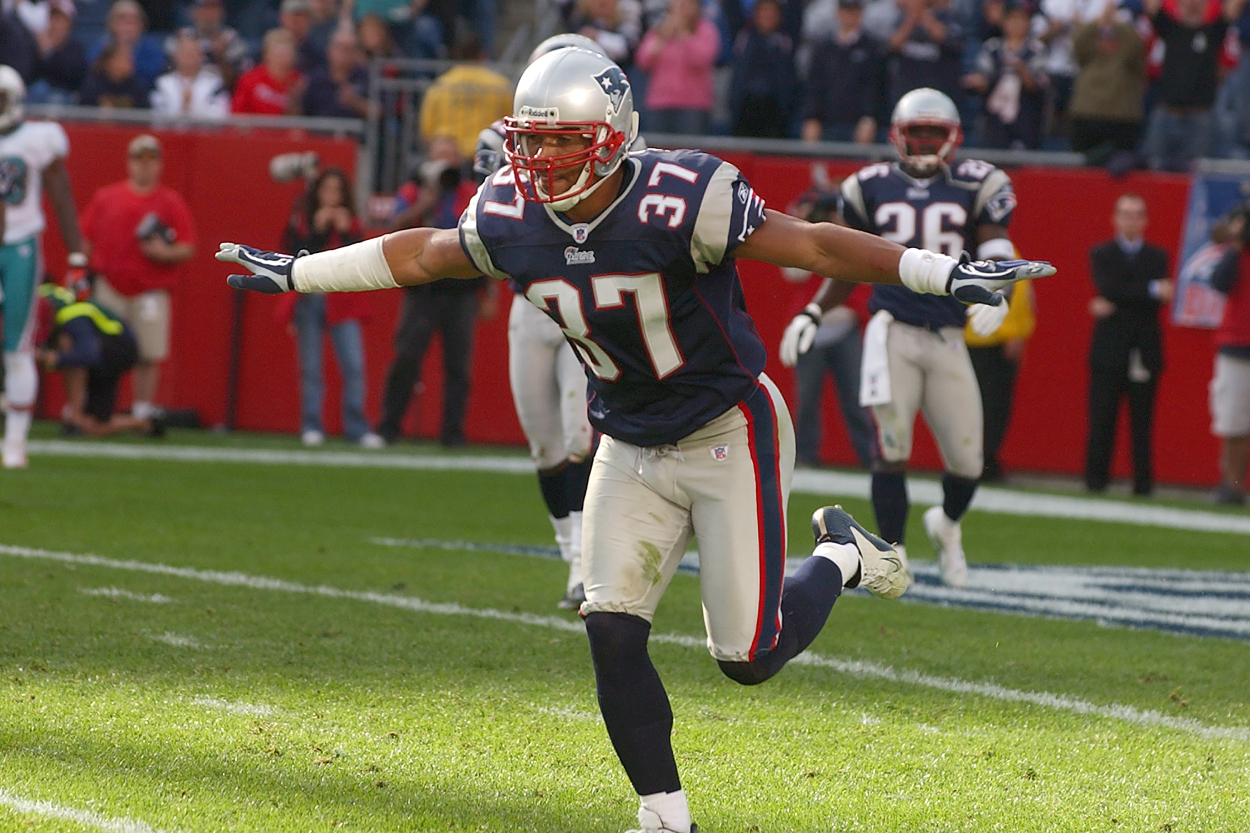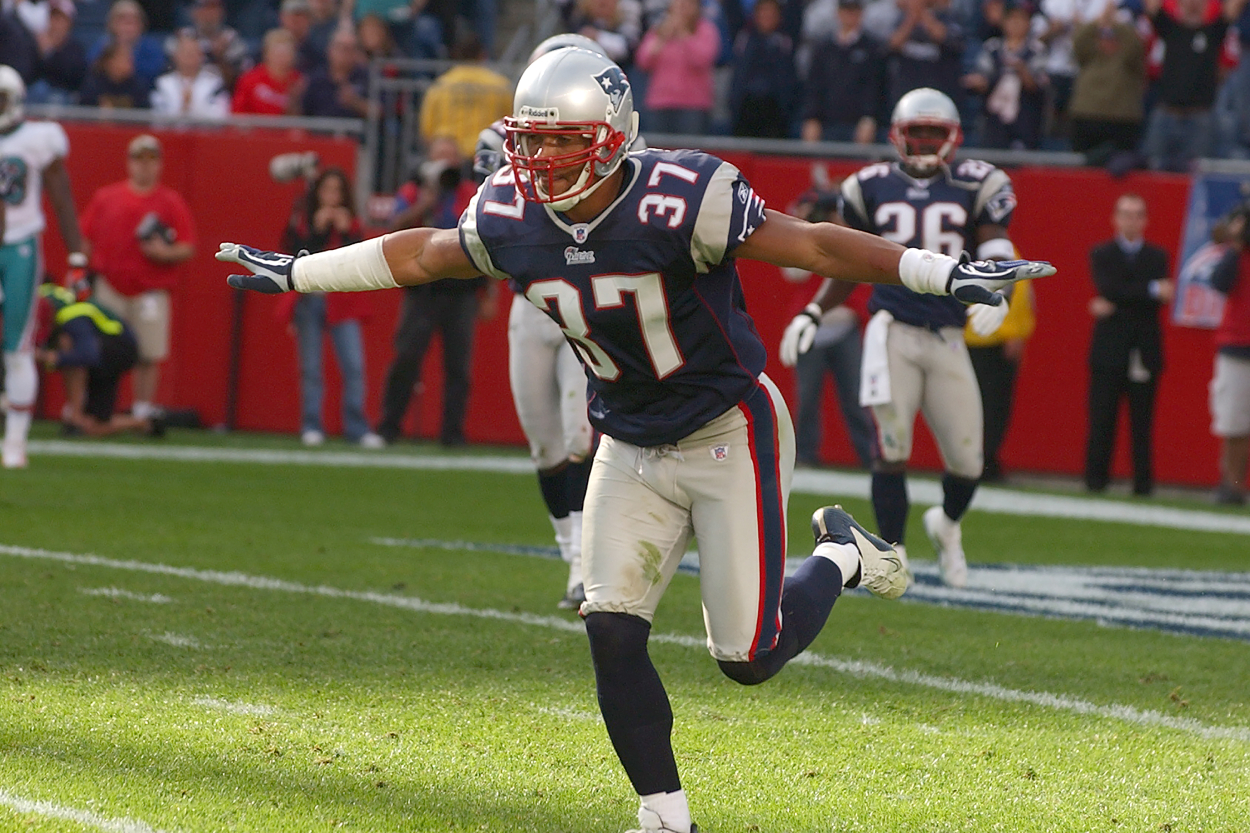 Rodney Harrison retired from the NFL in June of 2009. Although he played just six seasons with the New England Patriots, Harrison earned the respect of players and coaches. Harrison was inducted into the New England Patriots Hall of Fame in 2019.
One of the players who quickly earned Harrison's respect was former Patriots teammate and NFL Hall of Famer Randy Moss. "I've always had the utmost respect for Rodney Harrison and what he brought to the game," said Moss, according to The Providence Journal.
"I followed him as a Charger, then being able to be a teammate with him as a Patriot, it was just something I told him, I said, 'Dude, I'll definitely cherish the time we had together,' because he was the one that made the whole offense. Bill (Belichick) will definitely tell you. Josh McDaniels will definitely tell you. Rodney Harrison was that player if you didn't come to practice every single day he would embarrass you."
Harrison blasts Cam Newton
During a recent appearance on Tom Curran's Patriots Talk Podcast, Curran asked Harrison, now an analyst for NBC Sports, if he thought Bill Belichick might bring back Cam Newton next year. Harrison didn't hold back.
"That would be the worst decision he has ever made," Harrison said. "Because now you're not being fair to your team. When I saw what I saw with Cam, every time I saw Cam play, pretty much I was hurt. Because I was a guy that believed in Cam, and when you see him drop back and he continues to throw the ball into the ground, throw it five feet or five yards above somebody else, you're like 'What are you doing, Cam?'"
Harrison didn't stop there. He went as far as to say that Newton flat-out can't play football anymore. "You have to find a quarterback," Harrison said. "It would be a terrible mistake for Bill Belichick to bring Cam back because Cam can't play football anymore. He just can't play quarterback in the National Football League."
All statistics courtesy of Pro Football Reference.