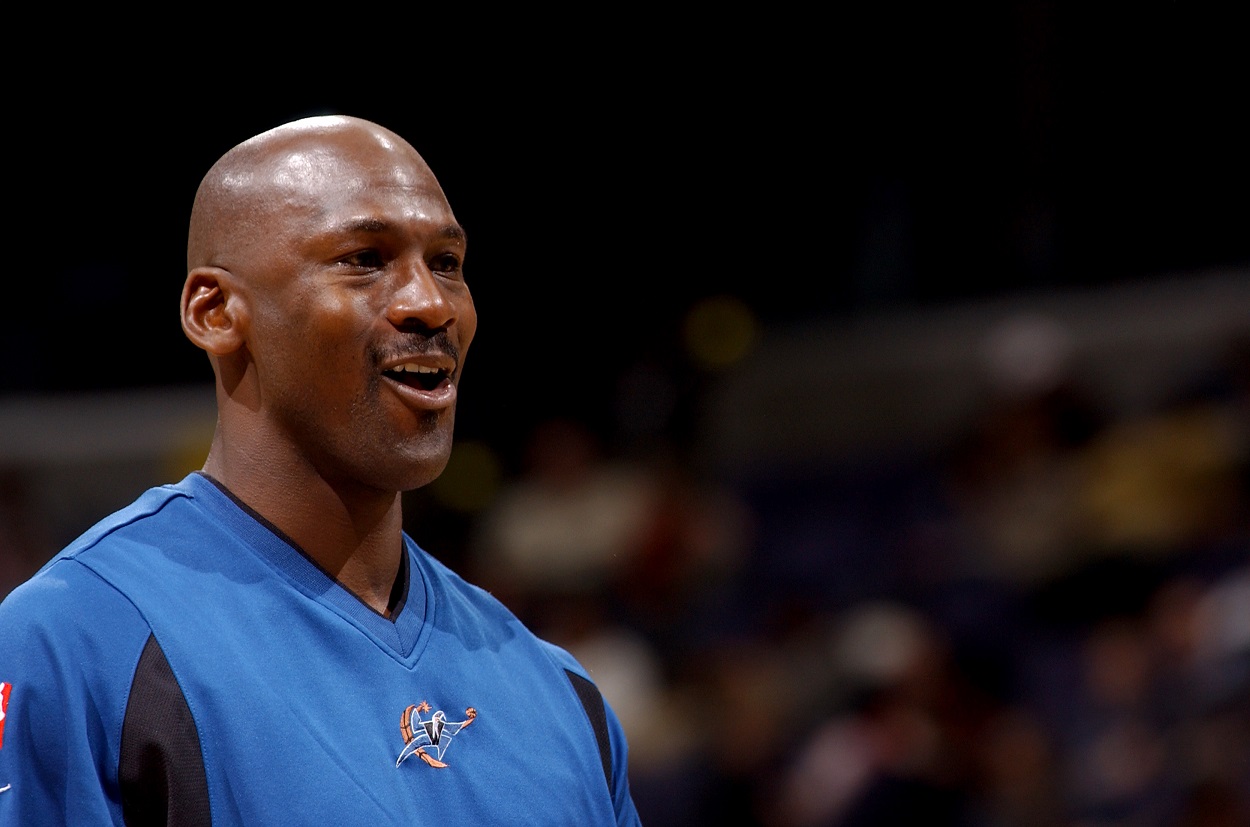 A Pair of Rookies Were So Enamored With Michael Jordan They Purposely Trash-Talked Him So He Would 'Go Off' On Them
In 2003, Denver Nuggets rookies Vincent Yarbrough and Junior Harrington purposely trash-talked Michael Jordan so he would "go off" on them.
When Michael Jordan retired following the "Last Dance" 1997-1998 season after winning his sixth and final NBA title with the Chicago Bulls, he likely broke the hearts of many young NBA hopefuls that were itching at the chance to perhaps face their hero on the court someday.
Luckily for some, however, they actually did get that chance when Jordan returned to the NBA in 2001 with the Washington Wizards. Denver Nuggets rookies Vincent Yarbrough and Junior Harrington were among the group of youngsters that were able to share the court with MJ during his run in the nation's capital and in their first game against him, a game in which the five-time MVP was struggling, the duo actually began trash-talking Jordan just to see him "go off."
Who are Vincent Yarbrough and Junior Harrington?
Now, it's certainly possible that many of you may not have ever heard of Vincent Yarbrough or Junior Harrington, which is understandable as they only combined to play 199 games in the NBA. But before we get to the Michael Jordan story, here's some quick background.
Harrington was the less-heralded of the two and signed with the Denver Nuggets as an undrafted free agent ahead of the 2002-2003 season after spending four years at Division II Wingate, for whom he won SAC Player of the Year as a senior.
Yarbrough, who spent some of his childhood in North Chicago and was a huge fan of Michael Jordan and the Bulls, was one of the top high school players in the country in his home state of Tennessee during MJ's final season in the Windy City.
He played four years at the University of Tennessee and was taken by the Nuggets with the fourth pick of the second round (No. 33 overall) in the 2002 NBA draft. And if you still don't remember him, perhaps you'll remember him as the guy who Kobe Bryant posterized with this gem.
Vincent Yarbrough and Junior Harrington trash-talked Michael Jordan to get him to 'go off'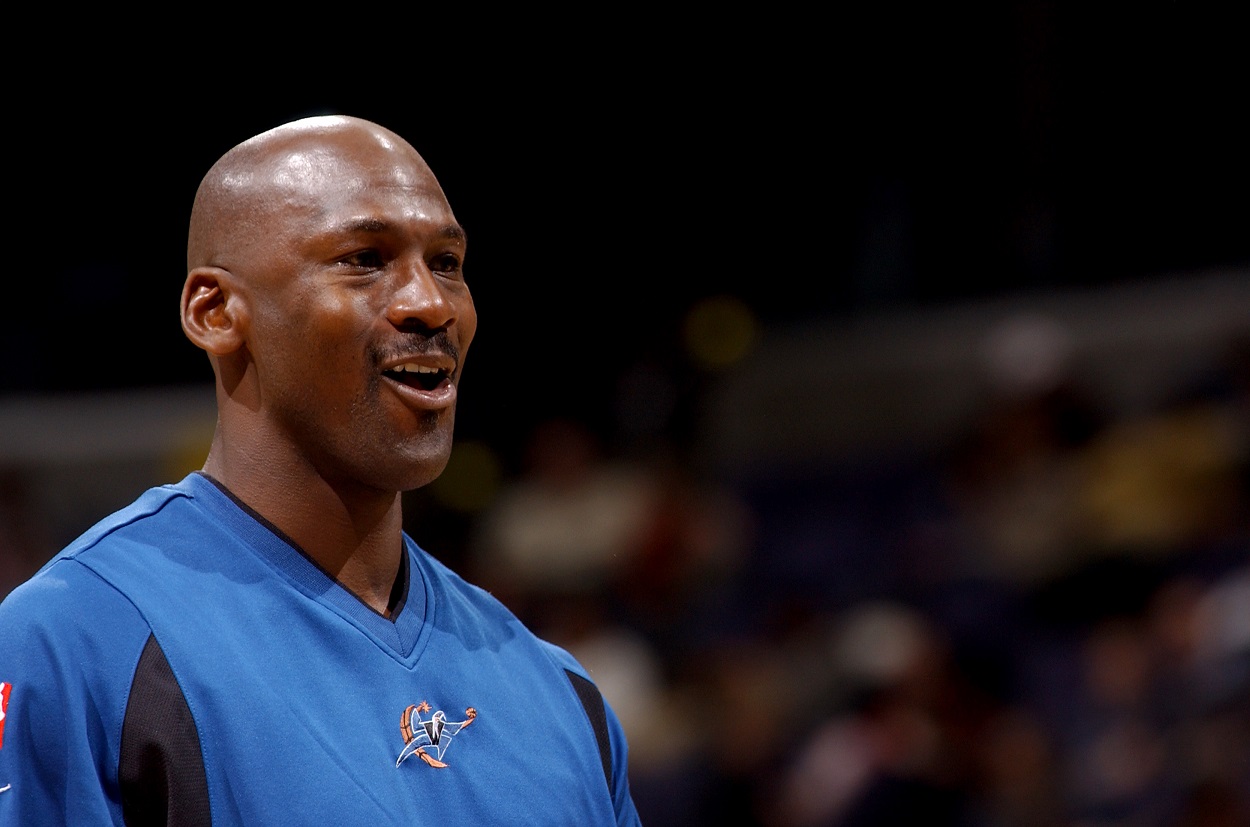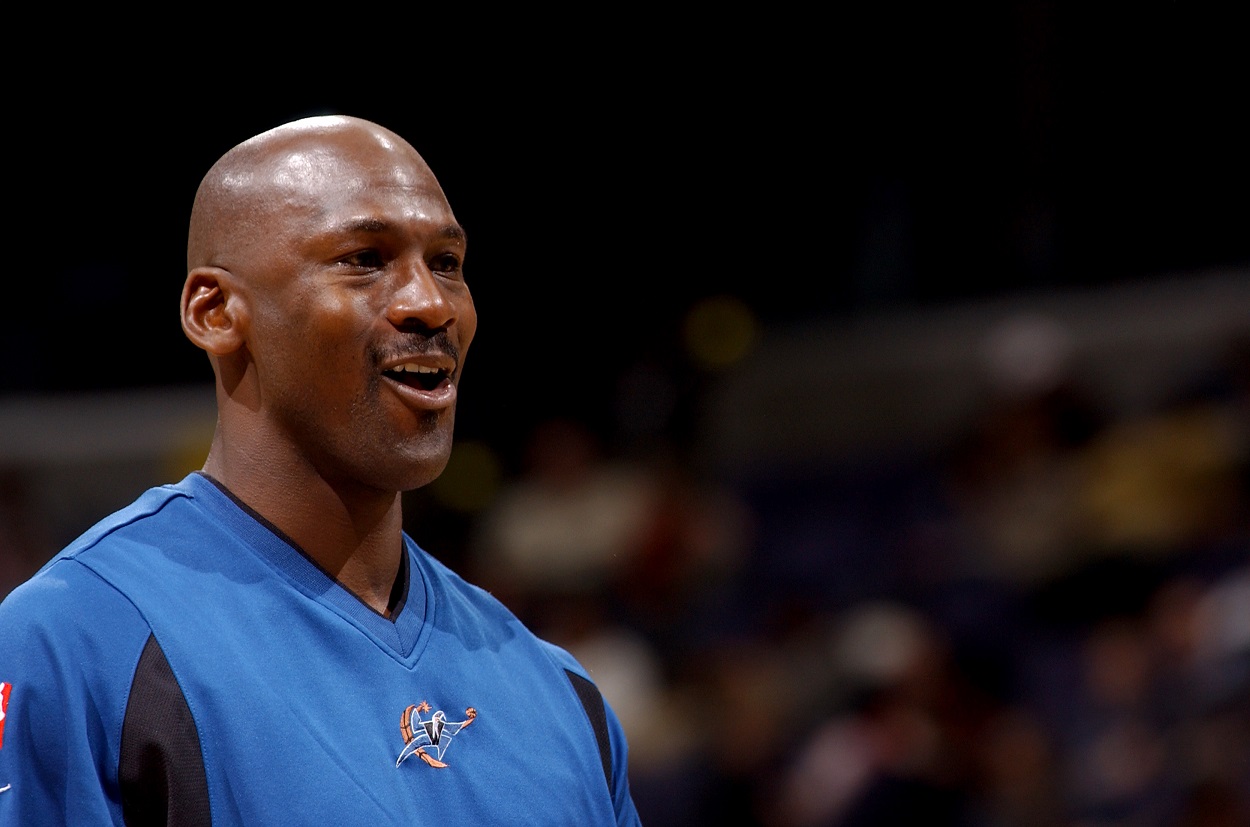 On January 20, 2003, the Wizards hosted the Nuggets at what was then called the MCI Center and Vincent Yarbrough and Junior Harrington were ecstatic. They got to the arena early to meet Michael Jordan but security had blocked off the part of the court where MJ was shooting so they had to wait until the game began to talk to him. And they certainly did some talking.
Now, the 2002-2003 Nuggets were atrocious. Leading into that game in Washington, they were 10-30 and ended the season at 17-65. As winning wasn't really a thing, the pair of rookies, seemingly Yarbrough more so than Harrington, wanted to see a vintage Jordan performance that night.
However, MJ got off to a slow start, missing nine of his first 14 shots, which actually disappointed Yarbrough and Harrington. So they took matters into their own hands and began trash-talking MJ, which everyone knows fires him up, just because they wanted to witness his greatness in person. Here's how Yarbrough once described how they tried to get in Jordan's head (h/t The Undefeated).
"So with Mike retiring that season, we really wanted to see him go off. So me and Junior started to poke and prod him, telling him, 'That's garbage,' each time he missed."

Vincent Yarbrough
The duo even went as far as trashing Jordan's signature sneakers, telling him to "take them ugly a** shoes off" after MJ changed up his footwear at halftime. And Yarbrough and Harrington got exactly what they wanted.
Michael Jordan scored 10 points in the final quarter to lead the Wizards to victory
As he did many times throughout his illustrious career, Michael Jordan used a little trash-talking to fuel him and he did so again for the Wizards that night against Vincent Yarbrough, Junior Harrington, and the Nuggets.
After Washington took the lead in the third behind the offense of Larry Hughes, Denver got to within six in the final frame but Jordan then took over, scoring eight quick points to put the game out of reach. Jordan scored 10 of his 25 points in the fourth quarter in the 89-74 victory and ended up shooting 11-for-22 from the floor. Here's what he had to say after the game.
"At the end of the day, winning can shut up a lot of people. And once we got the lead, some of the conversation disappeared."

Michael Jordan
As for Yarbrough and Harrington, they each scored eight points in the loss but they certainly got what they wanted.
Stats courtesy of Basketball Reference