Rory McIlroy Is Forcing Team Europe's Hand With Ban of LIV Golf Players From the Ryder Cup
Team Europe cannot afford to add LIV Golf members to its Ryder Cup squad.
Rory McIlroy has made it crystal clear that he wants nothing to do with the professional golfers who jumped ship from the PGA Tour to join LIV Golf. The FedEx Cup champion doesn't want to see them compete on the PGA Tour again, but he's not stopping there.
On Wednesday, McIlroy doubled down on his opinion that LIV Golf members should not be invited to play in the 44th Ryder Cup next year. That puts Team Europe captain Luke Donald in a tough spot, but if he wants any chance of defeating the Americans next fall, he has no choice but to listen to McIlroy's advice.
Rory McIlroy doesn't want LIV Golf players on the European Ryder Cup team
Team Europe has some interesting decisions to make ahead of next year's Ryder Cup.
Ryder Cup stalwarts Ian Poulter, Sergio Garcia, and Lee Westwood still want to compete, but some European team members want to keep LIV Golf far away from the event. The most vocal of that group has been McIlroy.
"I have said it once, I've said it a hundred times: I don't think any of those guys should be on the Ryder Cup team," McIlroy said Wednesday, per ESPN.
"The European team has a core of six or seven guys that I think we all know are pretty much going to be on that team, and then it's up to some of the younger guys to maybe step up," he continued. "I think we were in need of a rebuild anyway. We did well with the same guys for a very long time, but everything comes to an end at some point."
The Americans have already announced LIV Golf members will be ineligible for the Ryder Cup team, but the Europeans haven't yet made a decision either way. Poulter, Garcia, and Westwood have a combined 28 Ryder Cup appearances between the three of them, so it'd be hard to turn them all away if winning is the No. 1 goal.
But there's more involved in this decision than just experience.
McIlroy is forcing Team Europe's hand to ban LIV Golf members from the Ryder Cup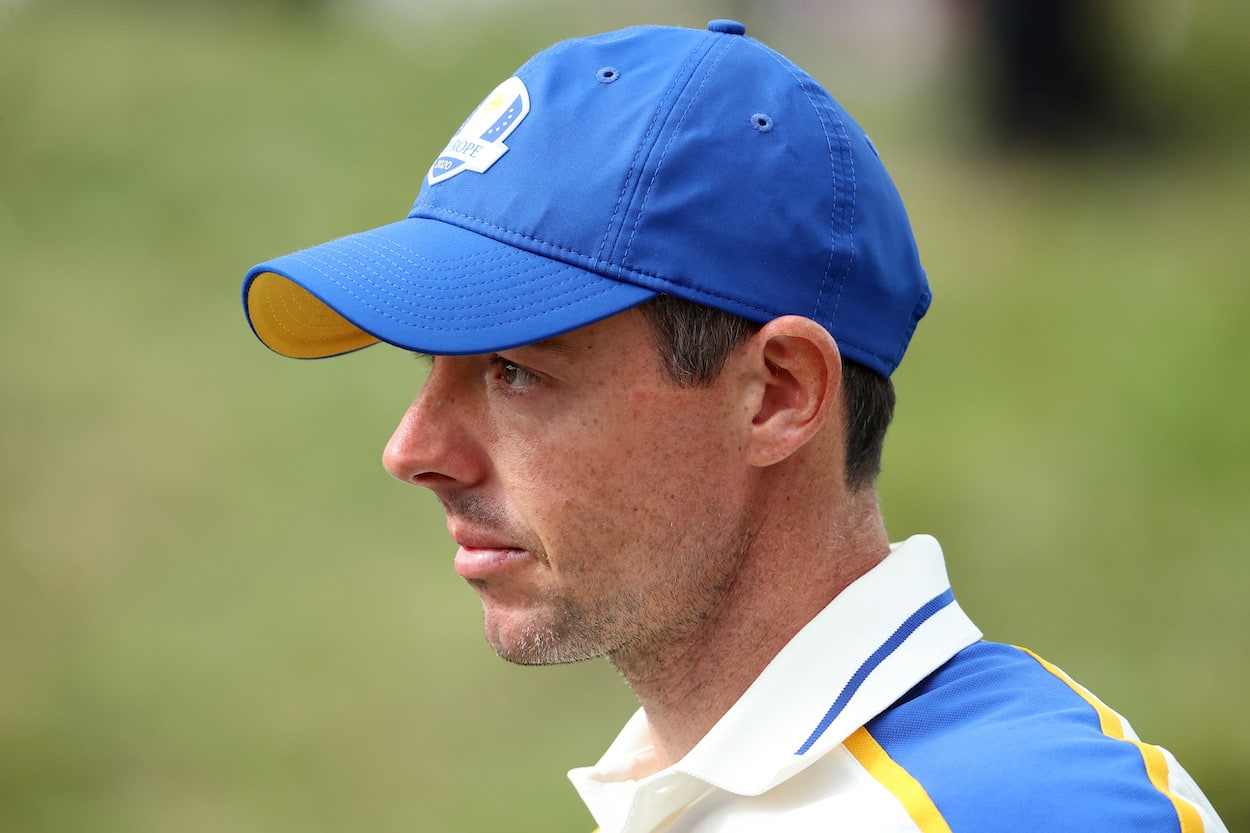 A Ryder Cup captain's job is to build the strongest 12-man roster possible. Note I said the strongest, not necessarily the most talented.
McIlroy is clearly the star of Team Europe's 2023 squad, and he's somewhat of a captain himself because of how much the other Europeans respect him. Is adding three veterans past their primes really worth pissing off the most important member of the team?
We've seen chemistry derail Ryder Cup teams in the past. I can't think of a worse chemistry move than making McIlroy team up with players he's vowed to fight against time and time again. If I'm Donald, there's no way I'm going against my star player's wishes.
Utilizing LIV Golf players in the 2023 Ryder Cup might make the Europeans a more talented team, but giving the finger to McIlroy and joining the two hated sides together would be a recipe for disaster for Team Europe.
Like Sportscasting on Facebook. Follow us on Twitter @sportscasting19.