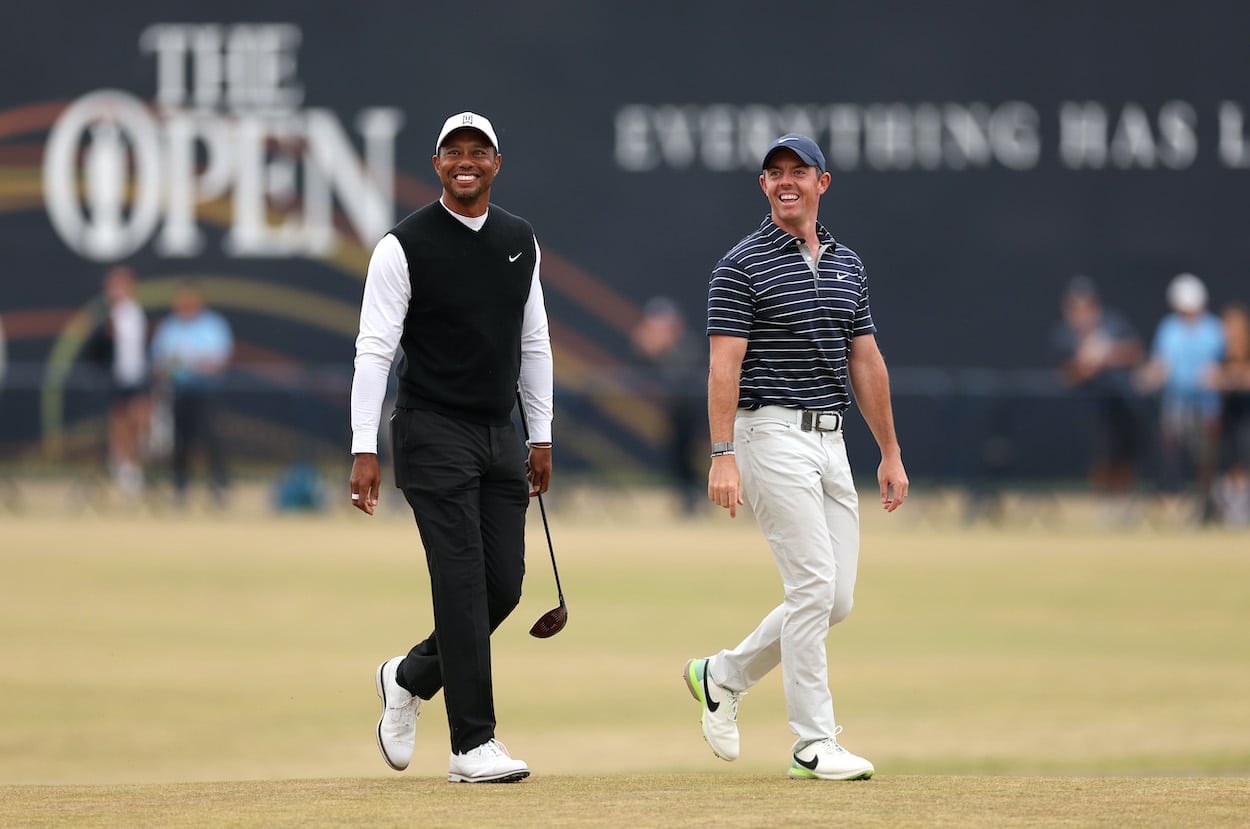 Rory McIlroy Hints at Tiger Woods' Return to the PGA Tour Earlier Than Expected
Tiger Woods could return at some point in 2022, according to Rory McIlroy.
We haven't heard much from Tiger Woods since he shot 9 over par in two days at the 2022 Open Championship in July and finished with the eighth-worst score in the field. The golf legend has been grinding away at his rehab and taking some time away from the course for the last few months, but according to Rory McIlroy, he might be back playing on the PGA Tour by the end of the year.
In fact, we might be seeing a ton of Tiger before the calendar flips to 2023.
Rory McIlroy hints at Tiger Woods' return to the PGA Tour in 2022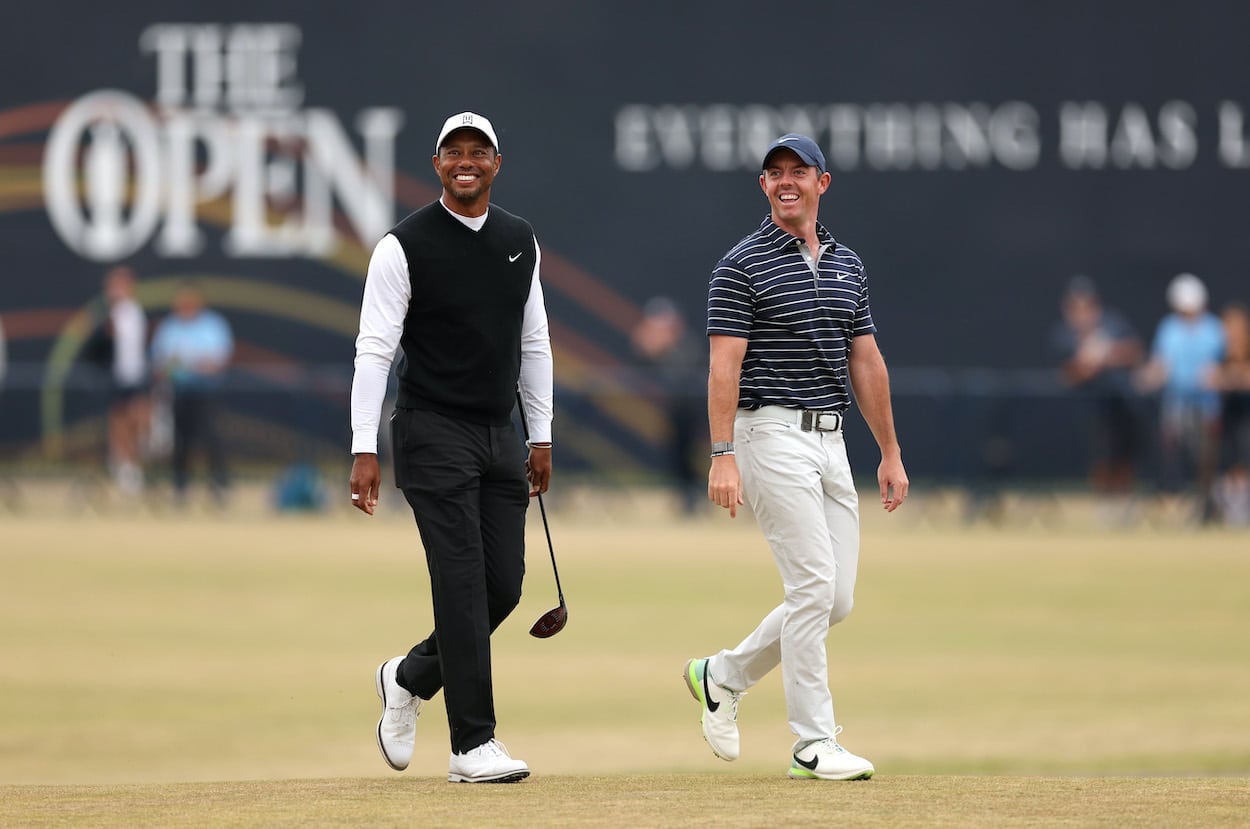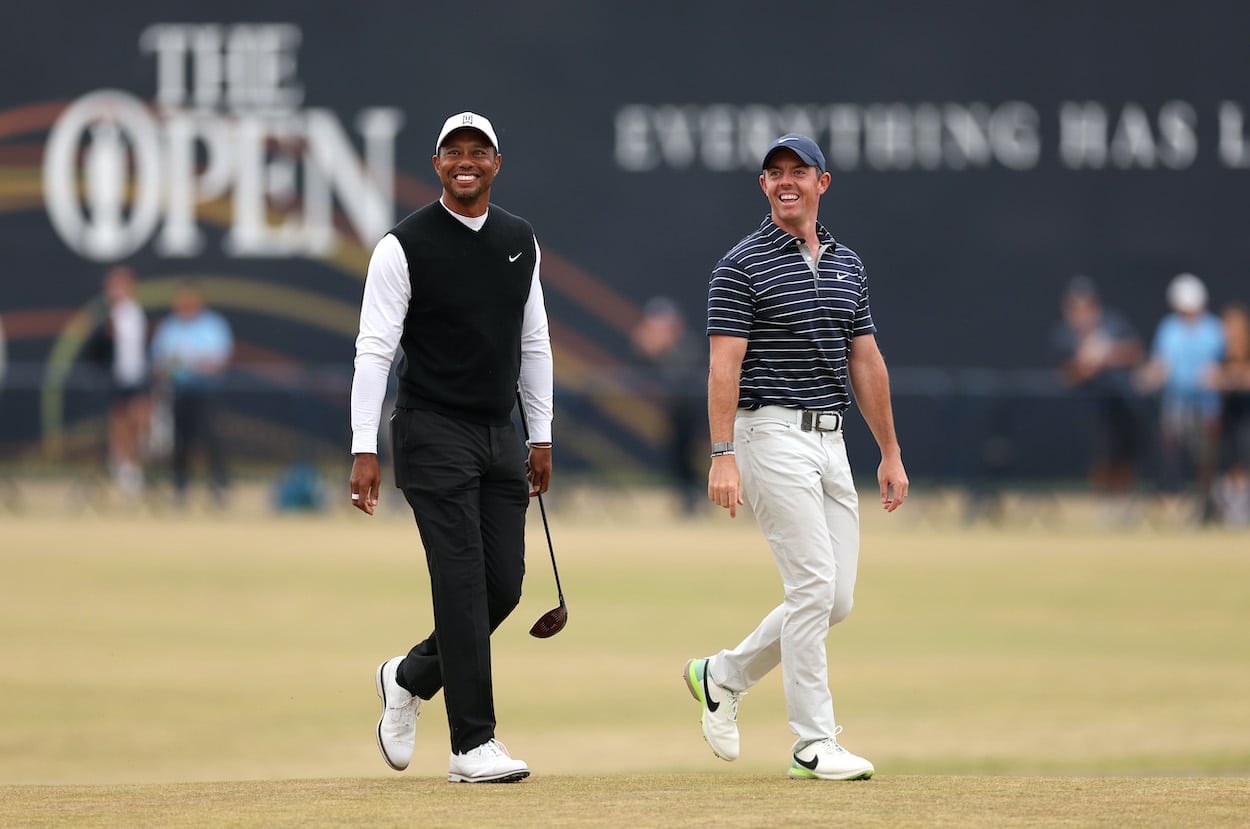 At this point in Woods' career, most fans expect to only see him at major championships. He's 46 years old now, and he's not even two years removed from the devastating car crash that left him with multiple fractures in his right leg and foot.
The fact that Tiger played in three majors this year was almost a miracle, but McIlroy thinks we haven't seen the last of his good friend in 2022. In a recent interview with Golf & Turismo (translated by Golf Monthly), McIlroy revealed the PGA Tour event Woods may be targeting for his return.
"Tiger overall is fine. He is still working hard on his rehabilitation," McIlroy said. "The road is long but improving day by day. After the Open Championship, he had to take a break, but I think he can be back by the end of the year, maybe at the Hero World Challenge."
Woods is the host of the Hero World Challenge, which will take place on the weekend of Dec. 1-4, so it would make sense that he would target this event if he was going to play in a non-major.
We'll also see Woods at the next version of "The Match," which is scheduled for Dec. 10. Tiger and McIlroy will take on Justin Thomas and Jordan Spieth in this year's event. We could also see Woods play with his son, Charlie, the following weekend at the 2022 PNC Championship.
It looks as if we might see more Tiger this year than we expected, and that's always good news.
Have thoughts on this topic? Keep the conversation rolling in our comments section below.