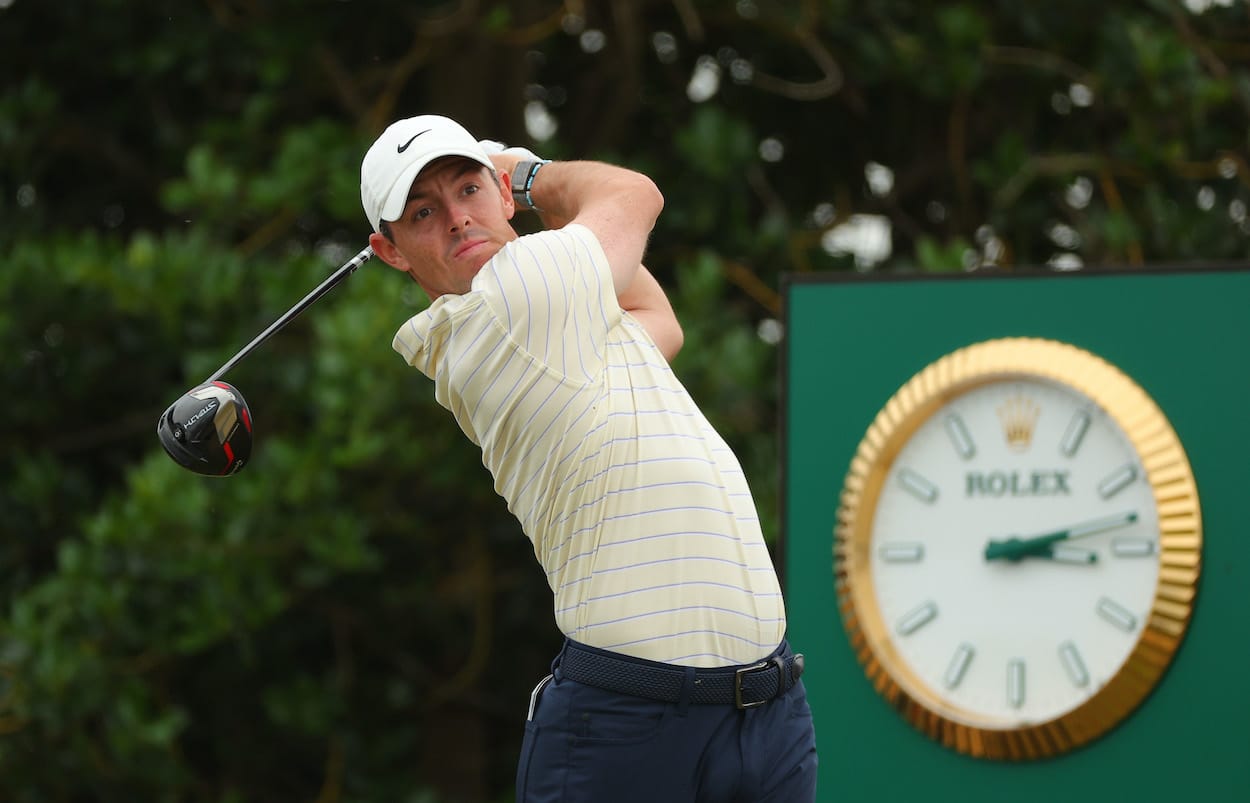 Rory McIlroy Is the 5th-Highest-Paid Golfer of All Time, but He's Earned Only Half the Amount of Money Tiger Woods Has
Rory McIlroy is the fifth-highest-paid golfer of all time.
When it's all said and done, Rory McIlroy will go down as one of the greatest golfers to ever live. The Northern Irishman has racked up 21 PGA Tour wins, 14 European Tour victories, and four majors throughout his career, and he's not nearly done padding that impressive resume.
Not only is McIlroy one of the most talented and most decorated golfers of all time, but he's also one of the richest. The 33-year-old has banked more than $64 million in on-course earnings, which is the fifth-largest total in golf history. And still, that's only about half of what Tiger Woods has earned throughout his legendary career.
How much money has Rory McIlroy earned on the PGA Tour?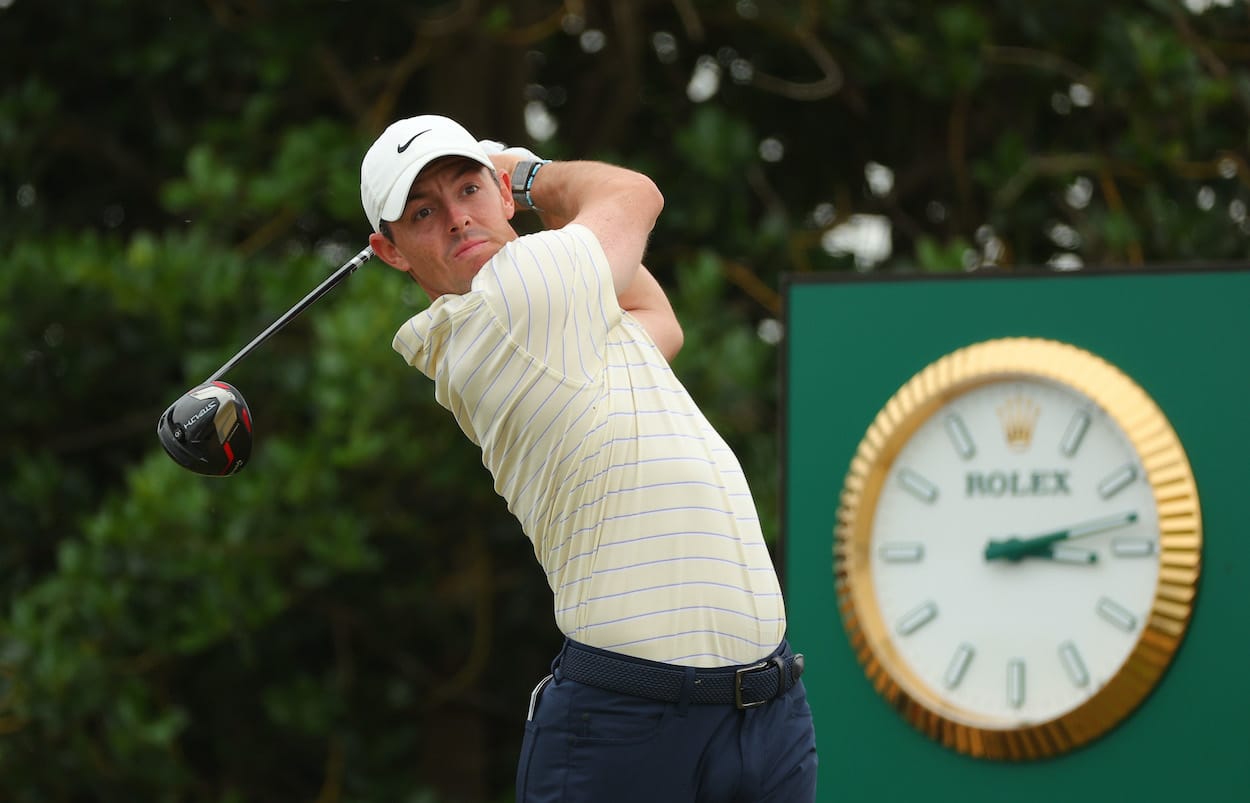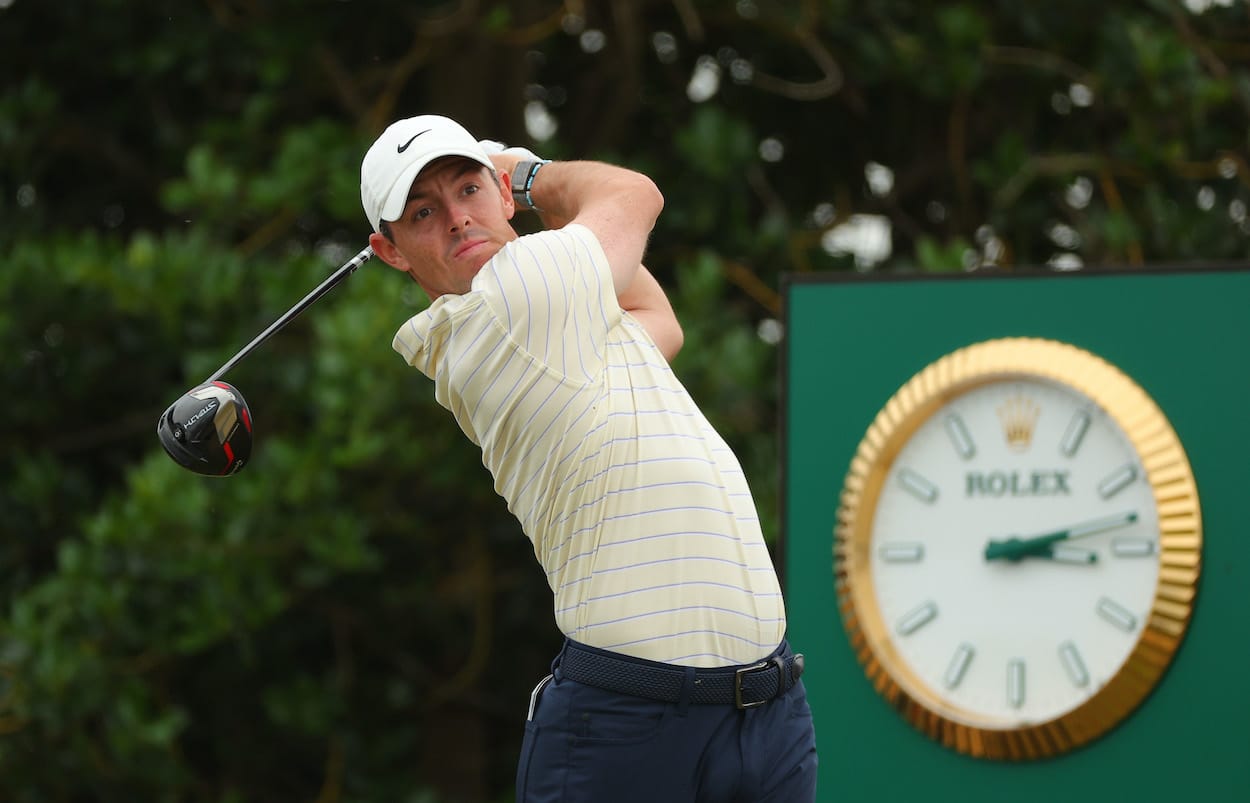 McIlroy could retire tomorrow and still have one of the most impressive resumes in professional golf history. Not only does he have 33 professional wins and four major championships to his name, but he's also recorded 26 top-10 finishes in majors throughout his career. As good as McIlroy has been over the past decade-plus, he could easily have a dozen more victories and a handful of extra majors in his pocket.
McIlroy has racked up more than $64.8 million in on-course earnings thanks to his lengthy and consistent career. Only four players — Tiger Woods, Phil Mickelson, Jim Furyk, and Vijay Singh — have earned more, and they're all at least 46 years old. McIlroy is only 33.
The Northern Irishman has a chance to eventually surpass Mickelson, Furyk, and Singh in earnings, but he'll never catch Woods. Tiger has earned more than $120 million on the course, which is nearly double what McIlroy has earned over the years.
Rory McIlroy net worth
McIlroy is one of the richest golfers of all time if you add up his career earnings, sponsorships, and endorsements. As of July 2022, McIlroy has a net worth of $170 million, per Celebrity Net Worth.
But again, that figure is dwarfed by Tiger's net worth. Woods is worth $800 million and recently joined Michael Jordan and LeBron James on the short list of athletes who have become billionaires. McIlroy has a long way to go if he wants to reach that level.
Like Sportscasting on Facebook. Follow us on Twitter @sportscasting19.